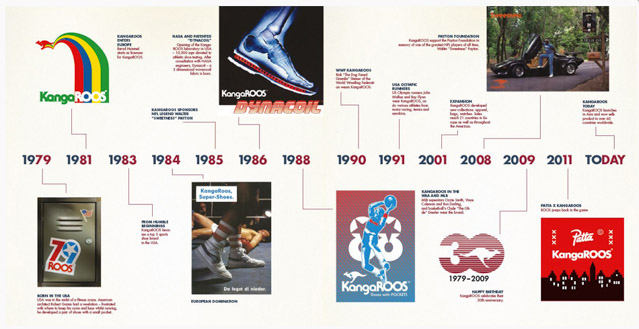 It was back in 1979 that American architect Bob Gamm, who was an avid designer and running enthusiast, struggled to find a place to keep his keys and money when he was out jogging. It was because of this dilemma that he conceived the original idea of making shoes with pockets. Gamm developed a pair of training shoes with a small zippered pocket and henceforth named them, quite fittingly, the KangaROOS.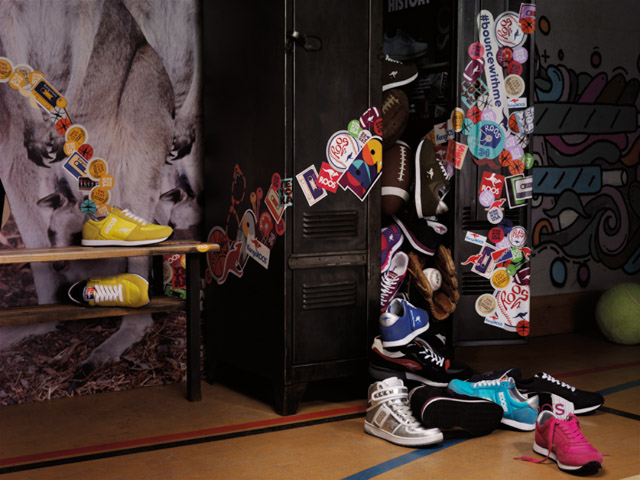 It was because of the passion behind the design that the KangaROOS quickly exploded into the American sports scene despite its running-shoe-inspired origins, gaining attention not just in running, but other sports as well such as basketball, tennis, football and hockey. It was in the mid 80's that the rest of the world started to take notice: ROOS had begun exporting its footwear into Europe and beyond. Some of their most celebrated designs include the ROOS Sky Walker, which became a classic in the NBA and one of the most sought after shoes in 80's street culture, and the ROOS Bear, which were worn by football heavyweights, William Perry and Walter Payton of the Chicago Bears when they won the Superbowl XX for the first time.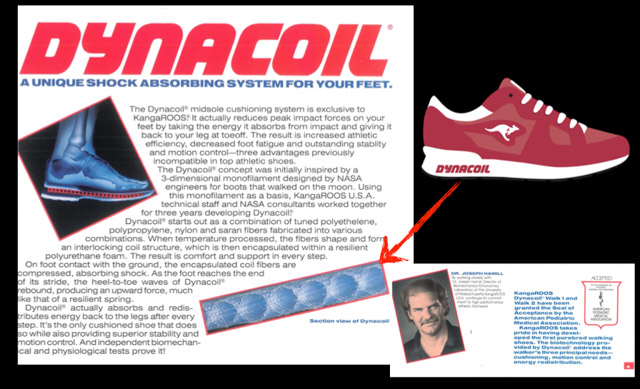 It was in 1986 that the KangaROOS were the pioneers behind the innovation, Dynacoil, which is a tubular fabric with interlocking, resilient nylon threads: extremely lightweight, extremely strong. It's equipped with "memory function," so the fabric goes back to its original shape after every step. The heel is cushioned with polyurethane, which drastically minimizes shock on ankle, knee and hip joints, as well as on the spinal cord and discs.
Now, KangaROOS is renowned as a global lifestyle brand, available in over 50 countries worldwide. KangaROOS shoes continue to offer a diverse range of styles fusing fashion, color, comfort and style – ever inspired by their sports heritage.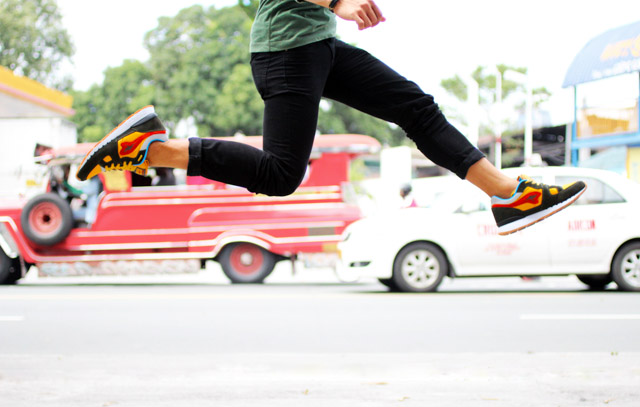 But getting back on track, the original shoes with pockets have come a long way and are leading the race both in fashion and function. KangaROOS are bringing in a whole new buzz with their fresh, unexpected designs and exciting innovations right here on Philippine soil with the release of their signature models: the Coil, the Invader, and the Combat.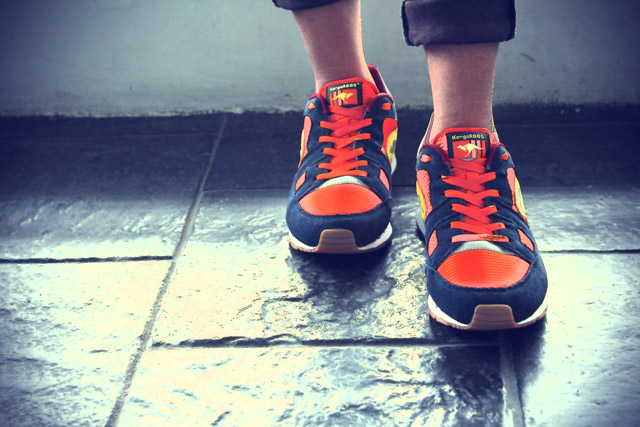 Maximum Comforts Meets Minimum Weight, the Coil R1 is designed with a suede upper in a perfect mix of materials. An abrasion-resistant outsole made with NASA space-tested material, plus the Dynacoil shock absorbing system for optimum energy recycling.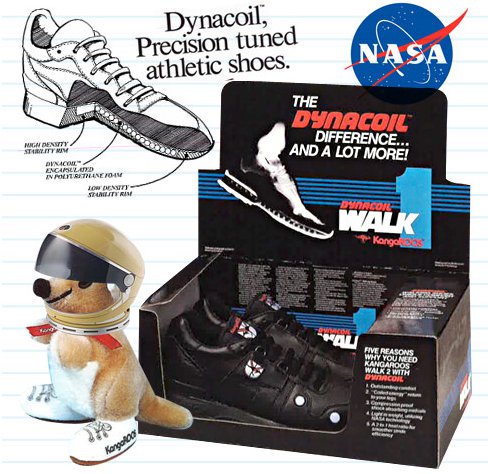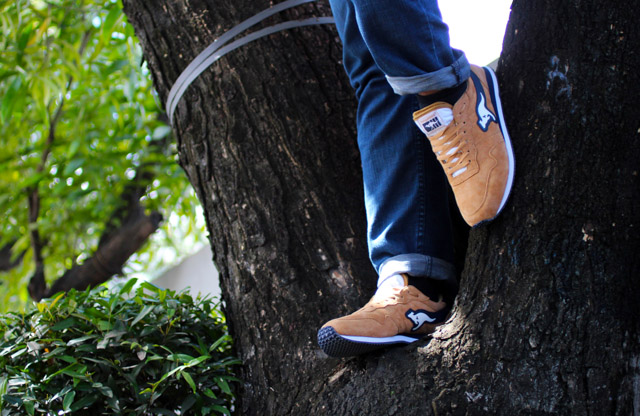 The Invader is a heritage classic from 1986. Back then it excited the runners, today it excites the discerning sneaker fans. The style pioneer with the cleverly integrated tongue pocket is back. Revamped with contemporary materials and fresh colorways, the sneakers' original design made of soft suede. Easy lacing classic type helps to reliably fix the foot. Lined with high-quality fabric absorbs excess moisture. Grooved rubber sole provides good traction: designed for active sports and everyday life.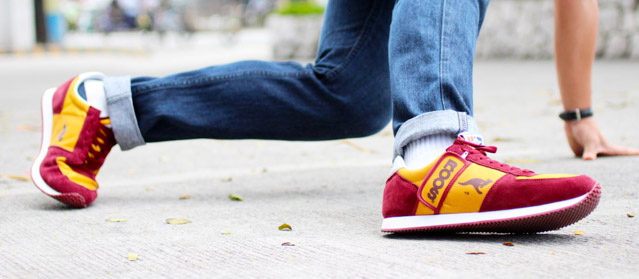 The Combat has been a part of authentic sneaker history since 1979: the very first KangaROOS shoes. Developed by Bob Gamm himself, featuring the first KangaROOS pocket. Now it's back from the heritage archives: fresh and revamped for today.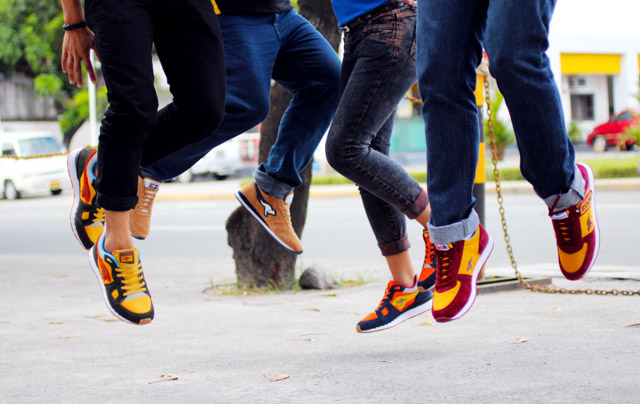 For the first time ROOS is bringing its German collection to the country. The Hummel collection is a collaboration between one of the oldest shoe companies in Germany and shoe designer Marco Lachner which features new takes on classic ROOS styles.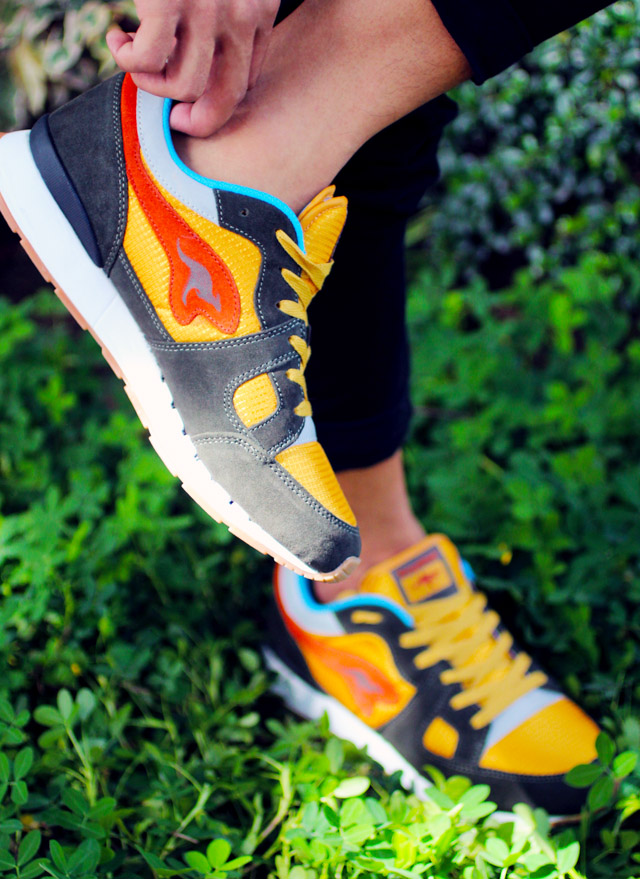 To grab your pair of KangaROOS today available exclusively at Urban Athletics at the 2nd level of Greenbelt 3 in Makati.
For more details, updates, and events by urbanAthletics, call (632) 501-3274. You can also visit the website, www.urbanathletics.com.ph or you can find them on Facebook or Twitter.
Watch out for more details coming to you soon on our website and make sure to follow us on Facebook, Twitter, and instagram @clavelmagazine for the freshest news about the shoes with pockets full of fresh.