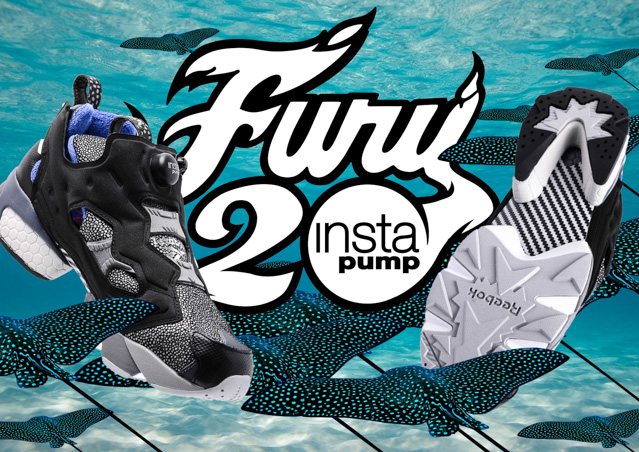 Reebok has partnered with renowned sneaker retailer Limited Edt for a special collaboration to celebrate the 20th year of the InstaPump Fury, one of the most easily recognizable silhouettes in the history of sneaker design. The partnership is part of an ongoing 20th anniversary celebration that will see Reebok roll out 27 unique collaborations centred around the revolutionary running shoe.
For their take on the cult classic, Limited Edt roped in Joe Cher, aka Twistedjoe, founder of local clothing label and world renowned sneaker customizing collective Hypethetic. Their rendition gives the InstaPump Fury an understated and sophisticated feel which speaks to its respective consumers.
The InstaPump Fury served as a canvas for countless collaborations, colorways and treatments and is a perfect tool on which Limited Edt and Twistedjoe incorporated signature elements such as Limited Edt's metal "Vault' and "Chamber" doors as well as Hypethetic's signature black and grey colors. Shimmering stingray uppers, reflective and metallic accents provide a glistening touch to the shoe which sits within an individually numbered hologram box.
The Hypethetic x Limited Edt x Reebok Insta Pump Fury will release on 15th March 2014 at all Limited Edt stores islandwide and will retail for S$249. Each pair comes in a limited edition hologram box – limited to 175 pieces worldwide, designed by art house WHALERABBIT – that is individually numbered from 1-175 and is available from sizes US4-12. The exclusive shoe box is specially fabricated from polished translucent black acrylic, accented with a hexagonal holographic glow, a magnetic lock, and nickel-plated logos to add a touch of sophistication to complete the look. A special-edition collaborative not-for-sale t-shirt will also be given out with each purchase.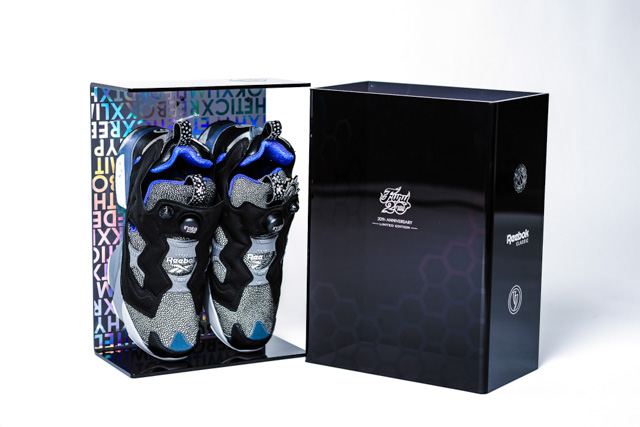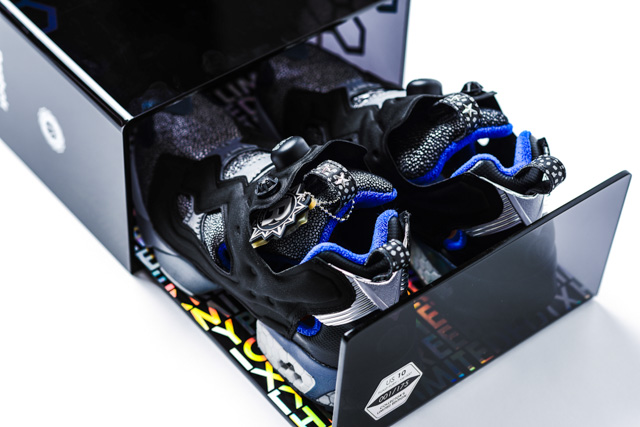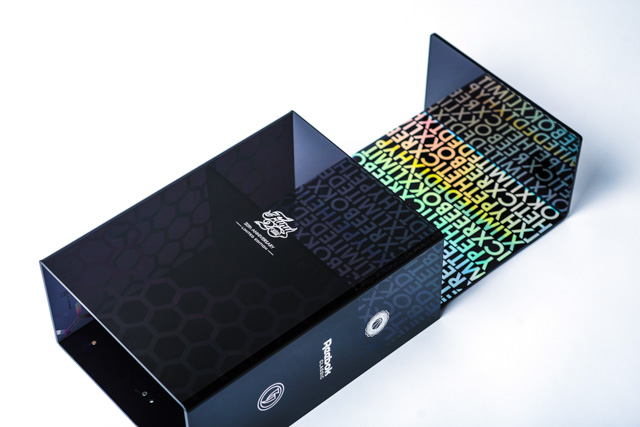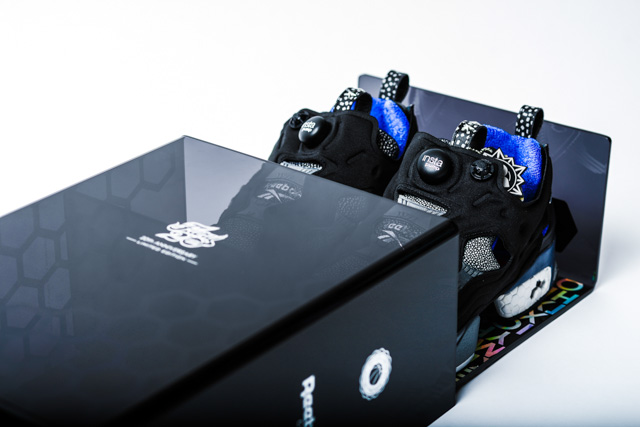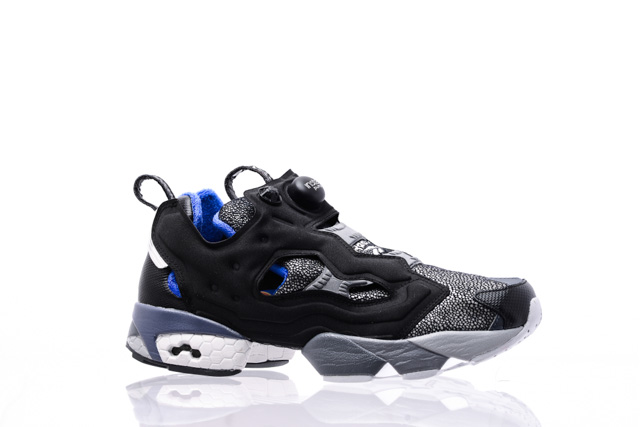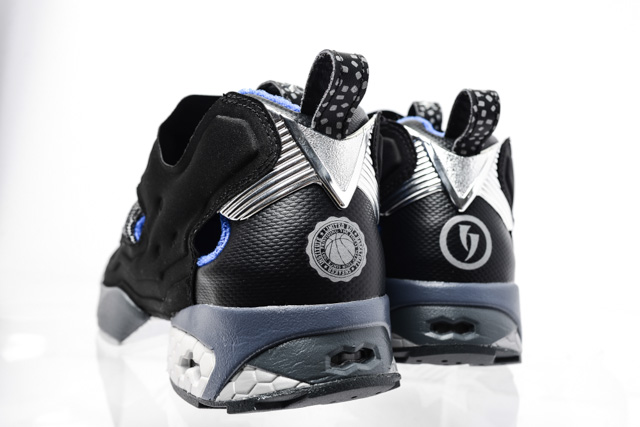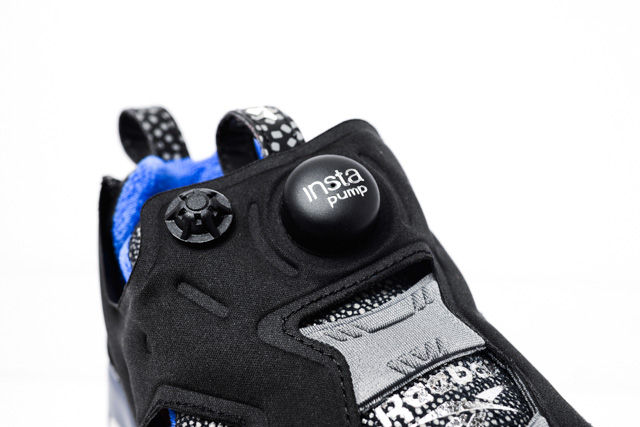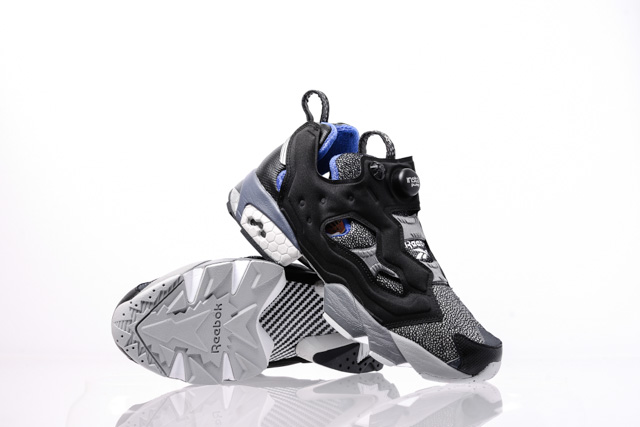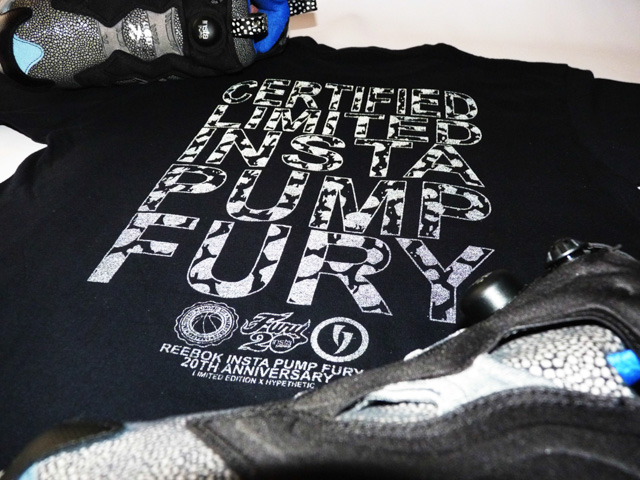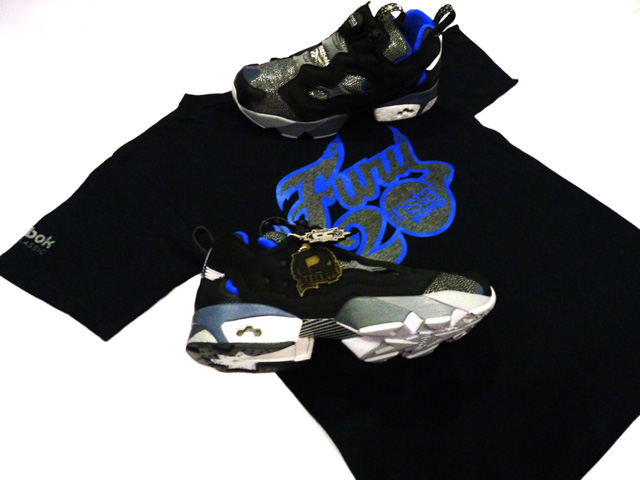 Related Posts