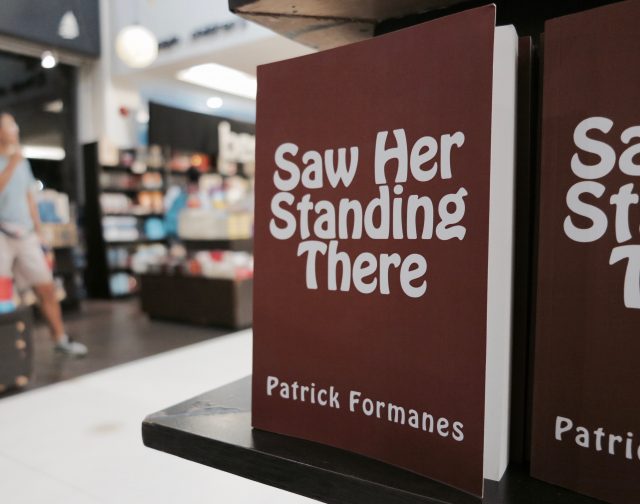 If teenagers needed a handbook on high school, this may be it. Or, at least, something close to one that may help you figure some stuff out.
What I appreciate most about Saw Her Standing There is, ultimately, its relatability and simplicity. Reading through the story of Ryan and Lane brings you not only forward into a glimpse of the future (if you're not already there yet), but also takes you back to the past: high school. You know, that time in your life when you realize girls didn't have cooties and boys were suddenly not all that bad to look at.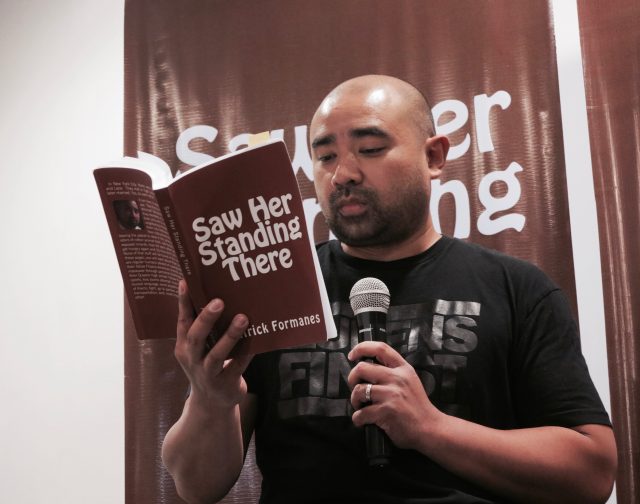 The prose to which Patrick Formanes tells their story and that of their friends reminds me of how simple everything was—to be fair, I'm now approaching my mid-twenties and basically "adulting" and coming from way over here, things aren't that simple anymore—from the tight-knit group of teenagers brimming with the optimism, energy, and hormones only young people can be credited to having, up to the problems they face and their individual experiences—good and bad—that we can all relate to.
Despite its Young Adult classification, Saw Her Standing There has the capability to resonate with all of us of different ages and backgrounds. After all, we've all been there (or are there, currently), which is one of the things that author, Patrick Formanes, is proud about with the writing of Saw Her Standing There.
Our main girl Lane, who has come to be my favorite of this bunch of teenagers from Queens, New York, is whom I most relate to. As you read more about Lane, you find out how her own family history and relationships affected her personality and personability—as it does all of us. Lane's devotion and loyalty to her trusty group of friends, made up of Daisy, Serena, and Rob, and them to her, is a reflection of how important the friendships we forge are in our lives. It also reminds you of your own friendships, both the current and the forlorn.
In the same way, we see main man Ryan and his bandy gaggle of (sometimes ridiculous) misfits namely Odor, Sam and his older brother Jacob, in their own dynamic, which the 16 year-old me can't help but be thankful for the insight into the surprisingly complex yet simple psyche of the teenage boy. Like, seriously, where was this book when I was trying to figure boys out in junior year?
And it's through this look into the friendships of these teens from Queens that make you realize that they're not far from our own friendships and experiences. Given that I'm a born-and-raised Filipina and these characters are first generation Filipino-American, a teenager from Brussels or Cape Town or Sydney could pick this book up, read through it, and be able to say, 'Hey, that sounds familiar' or even, 'Oh my god, this is so me.' And I'm not even kidding. Down to the proclivity for swear words, the teen angst and misguided, somewhat innocent view of love and sex, and the many other mishaps and misadventures of this group of teenagers (including that exciting yet totally terrifying life event called PROM), it'll be like looking into a narrative of your own high school experiences (or at least it'll sound eerily like someone you know).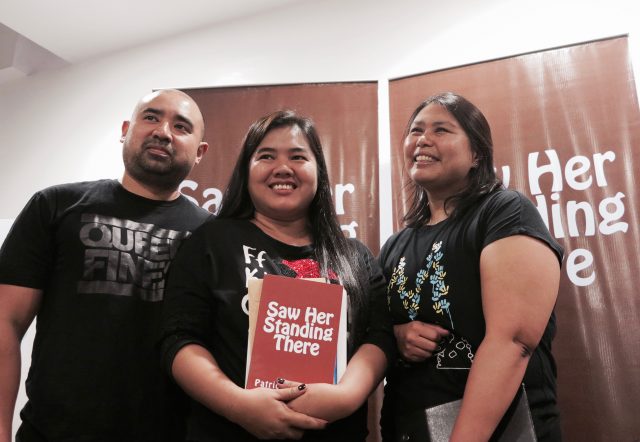 And that's why you, no matter where you hail from, should give the book a chance. I won't spoil any more details except that Saw Her Standing there is like the spiked punch you unknowingly had at prom; you didn't think you'd like it but after the third cup-full you're having a hell of a time and by the time you wake up the next morning–hang over and all–you swear, you regret nothing.
Pick up a copy at Fully Booked Bonifacio Hight Street today.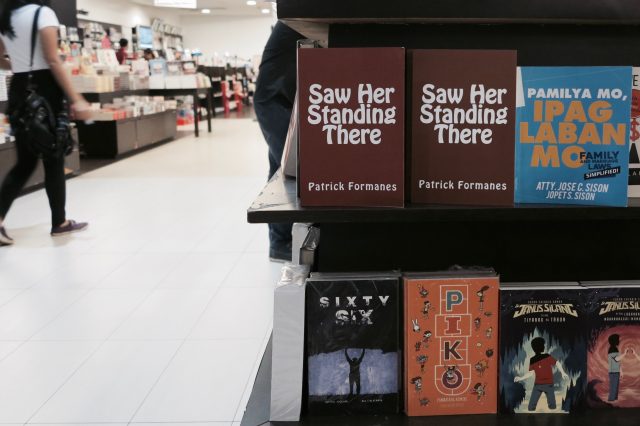 Related Posts