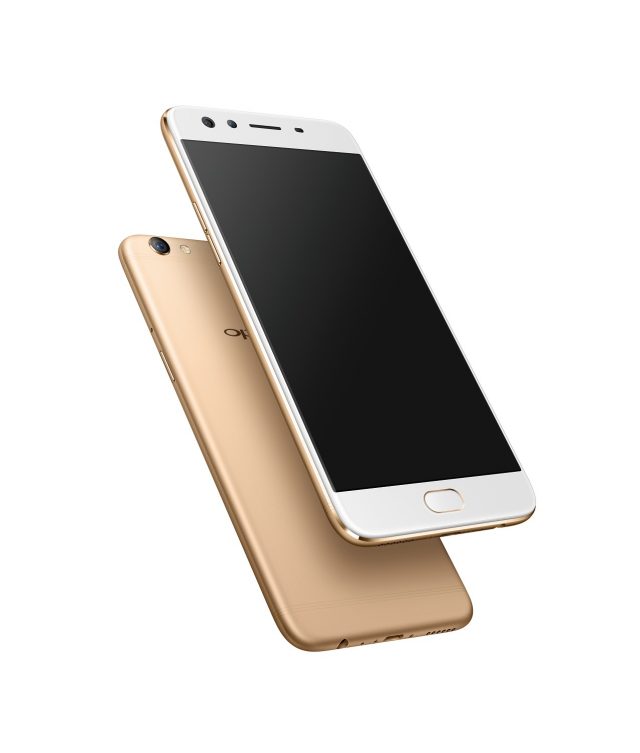 Selfies will never be the same now with the whole gang in the picture!
Mobile technology brand OPPO just launched its flagship dual selfie camera phone, the F3 Plus—the first-ever smartphone with a wide-angle dual front camera to easily accommodate 'groufies' in a single shot. The new phone will be out in Philippine stores as well as in India, Vietnam, Malaysia, and Indonesia beginning April 1.
"Since OPPO started the Selfie Revolution in the Philippines with the F1 Series, we've gone through incredible growth especially when we became the country's second bestselling smartphone in 2016," OPPO Philippines Brand Marketing Manager Stephen Cheng said. "We are very excited to see the F3 Plus start a new trend in groufies and reinforce our position as the Selfie Expert."

"The F3 Plus was developed for both selfie lovers and photography buffs who want a smartphone that lets them take stunning shots wherever they are, no matter the time of day. Our newest camera phone packs state-of-the-art hardware and software in a sleek body to deliver outstanding performance and style, perfect for the urban lifestyle," Cheng added.
Effortless from selfie to groufie
Set to be the ultimate Selfie Expert, the F3 Plus builds upon the technology of the earlier OPPO F1s to deliver outstanding selfie photography. The new smartphone sports a similar 16-megapixel (MP) selfie camera with a 1/3-inch sensor for clear image results even in low light, as well as an f/2.0 aperture for depth-of-field aesthetic.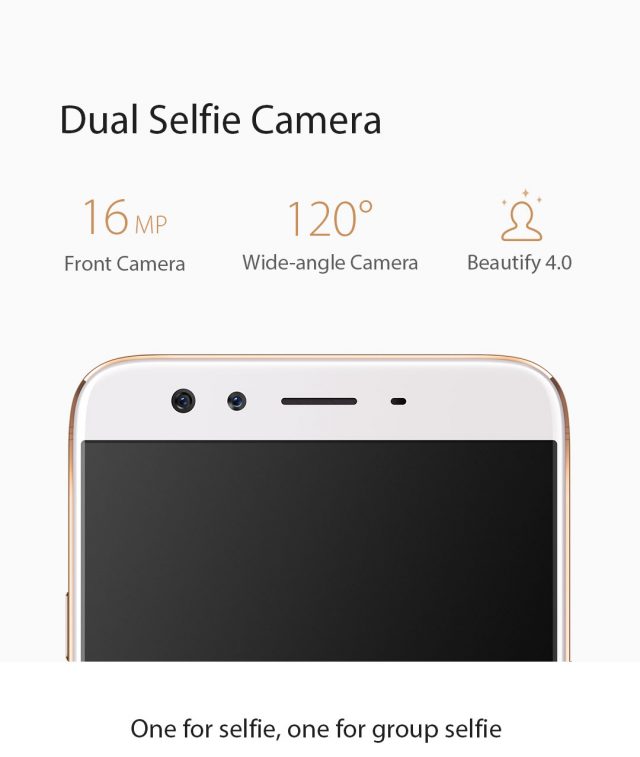 The difference lies in the additional secondary camera. This 8MP groufie-camera has a wide 120-degree angle—105 percent larger than the regular 80-degree lens field of view— which allows more people to fit inside the frame. The wide-angle shot is also complemented by a 6P lens to minimize distortion.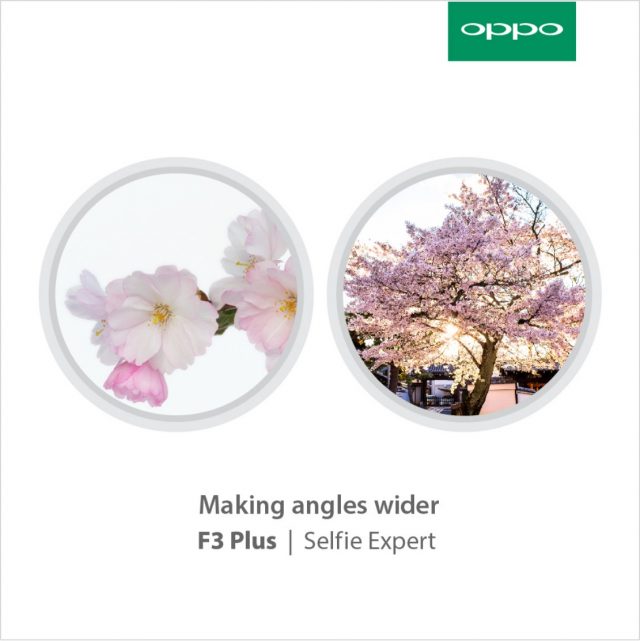 Ease of use has been carefully designed into the front camera's functionality to reflect OPPO's "user-oriented" philosophy. The built-in Smart Facial Recognition, for instance, notifies users to switch to "Groufie" mode when more than three people are detected. This makes the switch from selfie to groufie effortless while keeping image quality stable.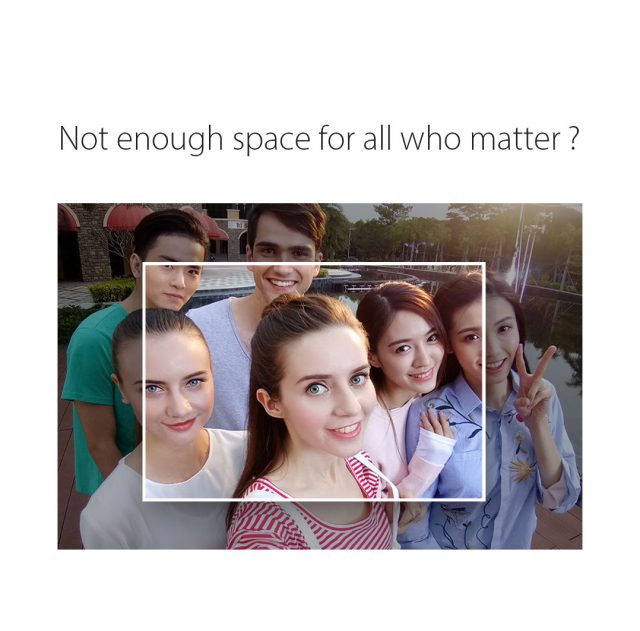 The new smartphone still comes with the brand's pioneering image editing software, Beautify 4.0, which offers a range of beautification modes for a flawless look in every selfies and groufies.
Built for professional photography
Significant improvements have also been made for the rear-facing camera. Co-developed by Sony, the 16MP back camera is now powered by a customized 1/2.8-inch IMX398 sensor for fast focusing speed, outstanding noise reduction, and advanced low-light performance—ideal for serious photography.
Exquisite craftsmanship for an upscale look
At the core of every OPPO phone is the brand's belief in "design excellence." Casing the F3 Plus is a sleek metal unibody that gives the phone an elegant form either in luxurious Black or opulent Gold. The back shell also comes with an innovative ultra-fine six-string antenna to exude a more upscale appearance. But beyond aesthetics, the body is sculpted for proper hand grip so users can take selfies with comfort.
To match the polished look is the phone's durability. The six-inch display screen is made of 2.5D Corning Gorilla Glass 5 to resist damage. Pre-applied protective coating further makes the screen scratch-proof.
The F3 Plus in Gold is coming to the Philippines this April 1 with the suggested retail price of P23,990. Pre-orders, along with a free Bluetooth headset and a selfie stick, will be available in all OPPO concept stores and selected dealer stores nationwide as well as at the brand's official online shop in Lazada from March 24 to 31.
Shoppers can get OPPO's latest Selfie Expert via Home Credit through a nine-month installment plan at zero percent interest. They can also watch out for Globe's exclusive offer for OPPO F3 Plus, with date and details to be announced soon.
Related Posts