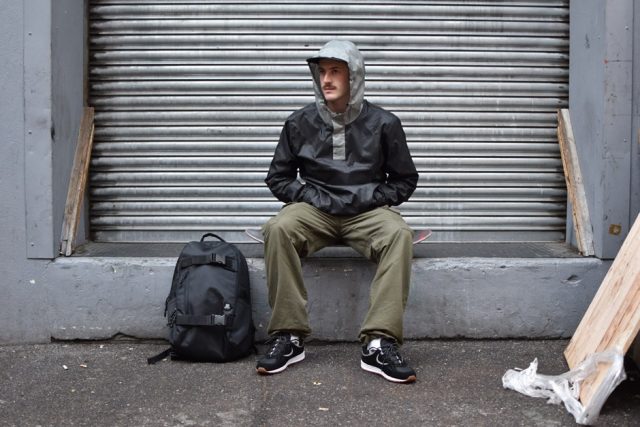 Over the weekend, DC Shoes kicked-off its exclusive partnership with iconic skate shop, Slam City Skates and launched its capsule collection in London with hundreds of fans. Get a closer lookat the entire collection here: dcshoes.com
DC and Slam City Skates kicked-off the weekend celebration on Friday night with an exclusive photo show with photos shot and curated by Mike Blabac. On Saturday, hundreds showed to compete and witness Josh Kalis host the Bump-To-Bin contest that was built as an exact replica of Love Park.
The capsule collection is symbolic of both brand's long-standing heritage in skateboarding and includes co-branded apparel pieces, footwear and accessories including an '86 design throughout the collection that represents the year Slam City Skates was founded.
DC and Slam City Skates fuse the American and British worlds of skate with the all-new, Kalis Lite Slim— a reinterpretation of the original Kalis shoe complete with DC's lightweight technologies, classic gillie lacing system and Josh Kalis branding.  In addition, the collection consists of DC x Slam City Skates apparel pieces and accessories including cobranded "Carry All" skate pack and snapbacks. For more information on DC x Slam City Skates, and to shop the collection now, please visit finer retailers around the world or dcshoes.com, search #DCShoes and #DCxSlamCitySkates and follow @dcshoes on Facebook, Instagram, and Twitter.
Related Posts