BP Valenzuela's 'bbgirl' Track Review by Andrew Florentino
Whatever it was you were doing on the first of April, it never really had your full attention. If you had seen BP's announcement five days prior, you were most likely obsessively thumbing through Facebook and Twitter, anxious for any word that bbgirl had dropped. When it did, with no less than a music video directed by no rome, who is also featured on the track, hundreds of prayers of gratitude to the universe were made in unison.
bbgirl takes little time building momentum. Immediately, the bassline, "magnetic, [like] how certain people are just magnetic," skips and slides through nonchalant RnB drums, supported by warm synthesizer chords reminiscent of a Mndsn beat. This interplay sets the mood for the rest of the song, and by extension, the music video: "We came up with something that just felt like summer — and just a careless day."
The chorus is a secret, with flitting, pitched up vocals that are unintelligible — almost as if they are thoughts and not verbalized words ("Just a second, maybe I could/Walk right over to you/Keep staring back like that."). Conversely, BP's verses are not so subtle. She proposes a fit of spontaneity ("It could be so nice/Baby roll the dice") and makes a promise ("I've found that I could be impulsive/Just if I could find the time/And if you got the time/Then I got that time").
In line with the vibes, BP made sure to invite some friends. After the third chorus, August Wahh joins the sunny jam and "the song just [springs] to life." Buttery and mellow electric piano licks also enter at this point, and allude to neo-soul band Chocolate Grass, of which August is the vocalist. Next, no rome jumps on and leads the song into its crescendo. Emotional and pitch-corrected, he's himself in his verse and is unapologetic about it ("Take me by the lungs I swear/Flowers all over my hair/Gucci in your underwear").
An issue does become noticeable as the song progresses. Though bbgirl is lyrically fresh and thoughtfully produced, the lowly mixed vocal track can be quite off-putting when listening on average speakers.
That said, bbgirl ends with as much hope as it begins with. As the beat winds down and as no rome rounds off the edges of the melody, we're left nostalgic for the days when it wasn't so hard to be emotionally honest.
bbgirl is the first single off Crydancer, her much awaited follow-up album to The Neon Hour. When asked about the process of creating it, she said, "I just wanted to make music constantly — so far I feel like I've scrapped 60 songs, but it's worth it.  I really wanted to play more to my strengths as a songwriter than a producer. A lot of [the music from be/ep and The Neon Hour] was made while I was facing some stuff I had internalized from being so withdrawn and cautious, and it reflected in the music I made then. Now I'm breathing a lot more and drinking a lot more water, and just focusing on what matters to me as a musician. And I think it'll reflect more on [this] album!" Here's to hoping for a sequel on Crydancer where BP finally gets the girl.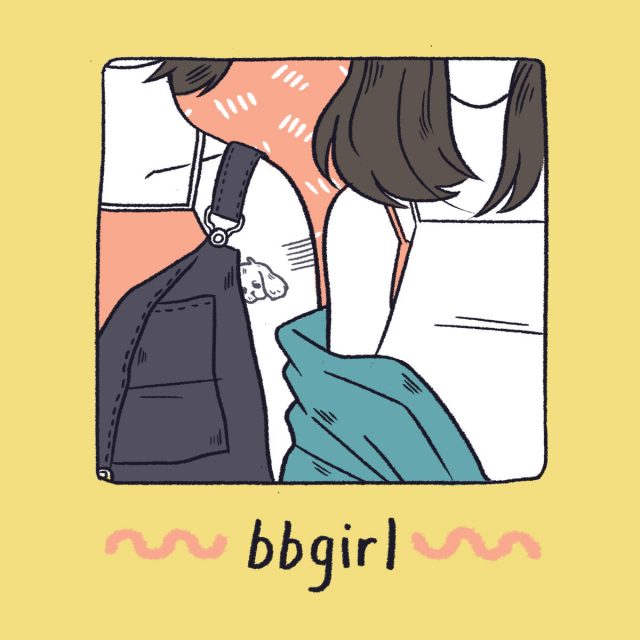 Follow BP Valenzuela on
SoundCloud: https://soundcloud.com/bpvalenzuela
Twitter: https://twitter.com/valenzuelabp
Facebook: https://www.facebook.com/beepyvalenzuela/
Related Posts