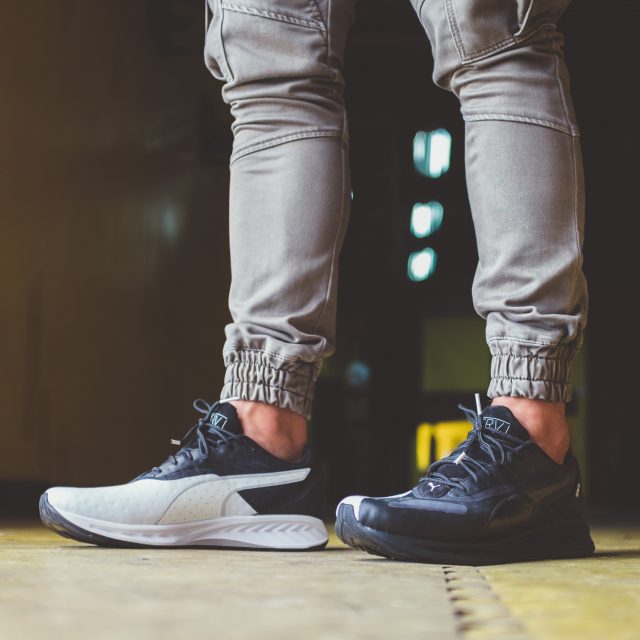 Lauded for its commitment to provide unadulterated access to the hottest kicks and other sought-after street style artifacts, SneakPeek emerges as the country's ultimate multi-brand lifestyle footwear store. It comes as no surprise that it continues to draw a strong following among the country's most avid sneakerphiles and even within circles of fashion enthusiasts.
Over the years, SneakPeek has earned quite a reputation for its unorthodox way of launching the most exclusive styles that land on its doorstep. Known as SneakPeek UNLOCKED, this highly anticipated event routinely gathers key personalities and VIP guests over mood setting beats and casual drinks to debut the season's most coveted footwear collaboration.
This summer, impassioned footwear fans got another taste of what SneakPeek is all about as it rolls out with this year's first-ever SneakPeek UNLOCKED 2.0. Held last May 19 at the SneakPeek Store in Shangri-La Plaza Mall, SneakPeek UNLOCKED 2.0 unveiled its bold new direction as it launched the Puma NTRVL by jeffstaple. In attendance were select media partners, top bloggers and influencers.
Seeking to reinforce a stronger impact among the sneaker community, the event sought to reflect the store's renewed focus on exclusives and devotion to deliver nothing short of a unique shopping experience. Veering far away from the cliché, highlighting the event was SneakPeek's signature vault which contained the Puma NTRVL by jeffstaple pair along with shoe lockers which took the place of typical window and in-store displays. Cleverly conceptualized to house each exclusive and limited-edition pair carried by SneakPeek, these lockers mirror the heightened exclusivity that each footwear bears.
PUMA NTRVL by Jeff Staple
This collaboration may not be the first but it certainly remains to be one of the most exciting team ups in street culture history. For this release, legendary streetwear designer and head of the Staple Pigeon enterprise jeffstaple melds his vision of a fluid and seamless way of life with the comfort and timeless design heritage of PUMA.
The result? A footwear that promises to adapt with every active pursuit in your day to day life. A confirmed sneakerhead himself, Staple visibly had fun as he remixed PUMA's classic silhouette with a hyper-modern aesthetic and uncompromising functionality.
As its hyper-stylized name suggests, the collaboration ultimately addresses the needs of an individual who goes through varying phases and intervals in his or her lifetime. Whether it be times of trial, time of tribulation, times of victory, or times of defeat, these intervals necessitate no less than a spectacular footwear that allows its wearer to transition with much strength, style, and ease.
Related Posts