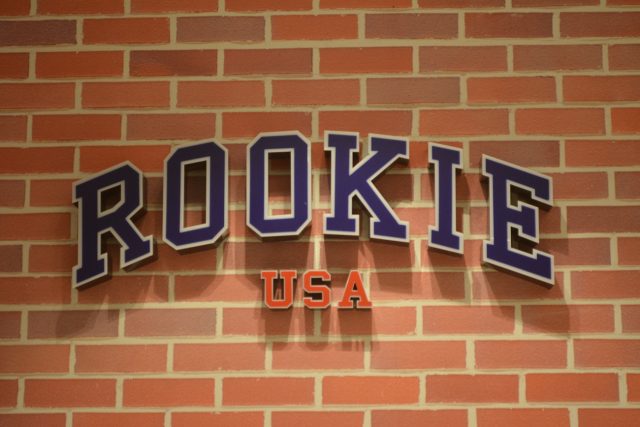 Rookie USA is the premier retail destination for kids with an active lifestyle!
The chain opened its doors in 2012, and shortly after, began expanding their reach with stores across the United States, Mexico, and then Asia, with stores located across Metro Manila. The expansion has enabled Rookie USA to become the leading global retailer of kids' apparel, footwear, and accessories from some of America's most iconic brands such as Nike, Adidas, New Balance, Levi's, Converse, and Jordan.
Rookie USA sought inspiration in the lives and everyday experiences of kids themselves, wanting to create a retail destination that would inspire kids ages 15 and under to make their own shopping decisions and follow their dreams, whether through sports, music, or video games.
"Rookie USA is the go-to store for kids and all their needs", shares Brand Manager Natasha Legarda. "It is a space created for kids and their families."
On Tuesday, June 06th, 2017, Rookie USA re-launched their store at the second floor of the Alabang Town Center, for what is shaping up to be the start of an exciting future for the retail leader in the country. "We wanted to update the look of the store and expand to create a bigger space for a more comfortable shopping experience", says Legarda. "We also want to introduce the concept to the public, to let parents know that they can go to a store and find everything they need for their children."
The re-launch will also see more stores available and accessible to Filipinos, with new stores opening in key locations over the next few years. The expansion will allow Rookie USA to create more spaces dedicated to children ages fifteen and below that will allow them to explore their dreams to its fullest potential.
Related Posts