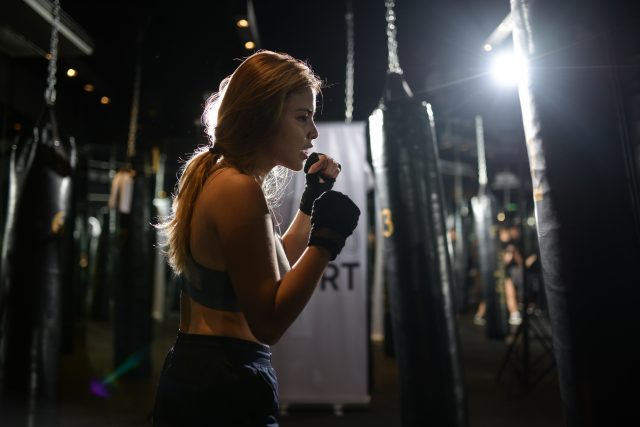 This season, global Japanese apparel retail brand, UNIQLO, continues to provide functional and fashionable clothing for Filipinos through its UNIQLO SPORT collection, incorporating sportswear features into everyday apparel.
For Spring/Summer 2017, the collection has been expanded to encompass a wider range of sports that help enhance athletic performance for top athletes and regular individuals alike.
"UNIQLO takes pride in making comfortable clothes that improve the way Filipinos live, and this philosophy also applies to our active wear," says Katsumi Kubota, Chief Operating Officer, UNIQLO Philippines. "This season, we are thrilled to showcase the latest UNIQLO SPORT lineup, full of functional and stylish pieces."
Wearing active clothing across a range of everyday contexts has become a global fashion phenomenon, as people all over the world seek to balance their busy lifestyles with healthy levels of activity. To meet this need, UNIQLO SPORT provides a chic and innovative approach to athletic apparel for customers the world over.
Highlights from the latest collection include:
WOMEN'S APPAREL
DRY-EX Crew Neck T-Shirt
The ideal piece to workout in, the DRY-EX Crew Neck T-shirt has quick drying qualities that allow you to move freely and comfortably. It is designed with breathable mesh panels to help keep heat and sweat build up at bay. The shirt also comes with a classic crew neck design great for sports or leisure wear.
DRY-EX Ultra Stretch Short Pants
Made for easy movement, the DRY-EX Ultra Stretch Short Pants are an ideal fit for women with active lifestyles. Great for layering with leggings or tights, an elastic drawstring waist provides fitted comfort and easy size adjustment. It is also equipped with DRY-EX technology for a dry, cling-free feel.
AIRism UV Cut Mesh Full Zip Hoodie
This women's AIRism hoodie is packed with comfort features including DRY technology and moisture-wicking, to keep you feeling fresh and dry while working out. UV Cut technology protects against sunburn and thumbholes in the sleeves keeps your hands covered from ultra-violet rays, making it great for outdoor activities.
MEN'S APPAREL
 DRY-EX Crew Neck and V Neck T-Shirt (Mapping)
Made with a classic cut and available in Crew Neck and V Neck designs, this piece works well in both workout and casual occasions. Best during warmer seasons, mesh-mapping offers increased breathability by drawing heat away from the shoulders and sides. Its stretch fabric also lets you move with ease.
DRY-EX V Neck T-Shirt (Shadow)
A favorite piece for men with active lifestyles, the DRY-EX V Neck T-Shirt (Shadow) provides long-lasting dry comfort even in sweaty situations. Highlighting this piece are gradient shadow stripes for a chic take on activewear. The classic V neck makes it a great choice for sports or leisure wear.
DRY-EX Shorts
Designed with high performance DRY-EX fabric, the DRY-EX shorts for men boast of improved quick-drying capabilities. This piece is also made with mesh fabric that provides breathability and comfort especially during the summer time.
For more updates, customers may visit UNIQLO Philippines' website at www.uniqlo.com/ph and social media accounts, Facebook (facebook.com/uniqlo.ph), Twitter (twitter.com/uniqloph) and Instagram (Instagram.com/uniqlophofficial).
Related Posts