Asians have always had chips on their shoulders in the world of music. How dominant Western influences has always had over the globe whether it was American Jazz, European EDM, or Afro American Rap, The rest of the world always overshadowed Asians in music. The biggest stride in mainstream representation of Asian musicians has, arguably, only been K-Pop in the recent mainstream consciousness, and even then Japanese Rock comes at a far second.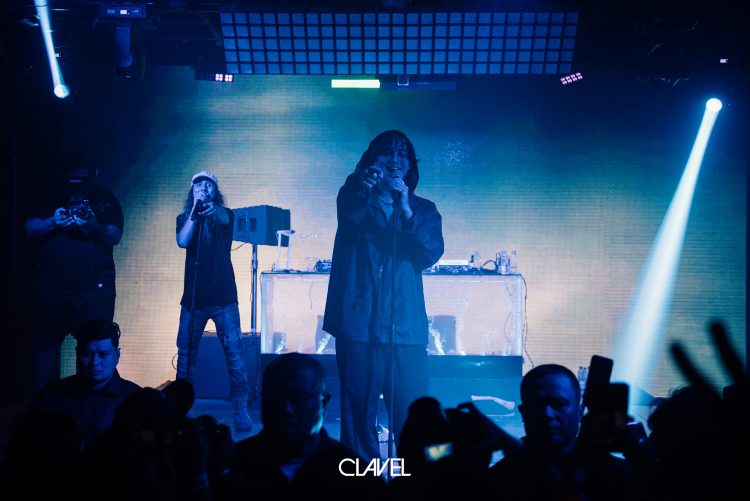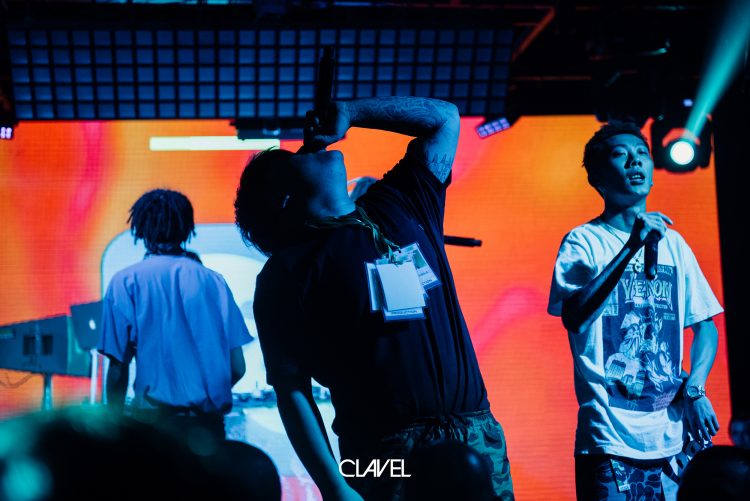 Come 88rising, the brainchild of Sean Miyashiro, the Bay Area kid of Japanaese-Korean decent. A media company, "dedicated to celebrating global Asian culture," in their very empowering words. And celebrate they do. Hard. So hard that they sold out their Manila leg of their Asia Tour. Fitting for their Facebook page bio: GET ORIENTED. The December 13 leg was the first time all three acts stepped into the shores of Manila, Higher Brothers, Joji, and Rich Chigga. And they chose House Manila for the venue of their orientation. Close to the airport as fitting for their tight schedule.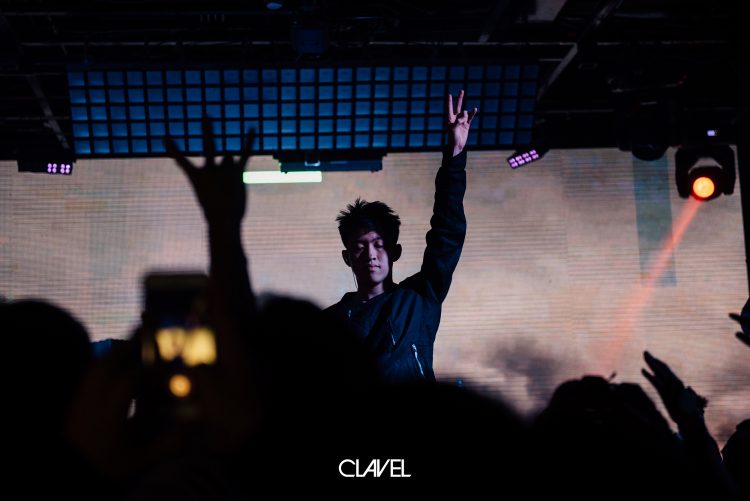 Joji started the show with hymns from his new In Tongues EP, which may not be his first foray into music, but is the first under the name Joji and with 88rising. He sang with the crowd and for that brief moment Joji shared himself to the people and the people accepted his expression and sang with him. He was followed by China's Higher Brothers who, hyped the crowd from backstage, on-stage, and back. Nobody expected Chinese rap to ever be this good. Who knew Mandarin could be rapped? Rich Chigga was rightfully the last act–the most awaited. 2016's breakout Asian rapper who only turned 18 this year. His turn on the stage was what kids these days would call, "lit." That night's show attracted hip hop heads from all walks of life. Students, professionals, we even saw some parents.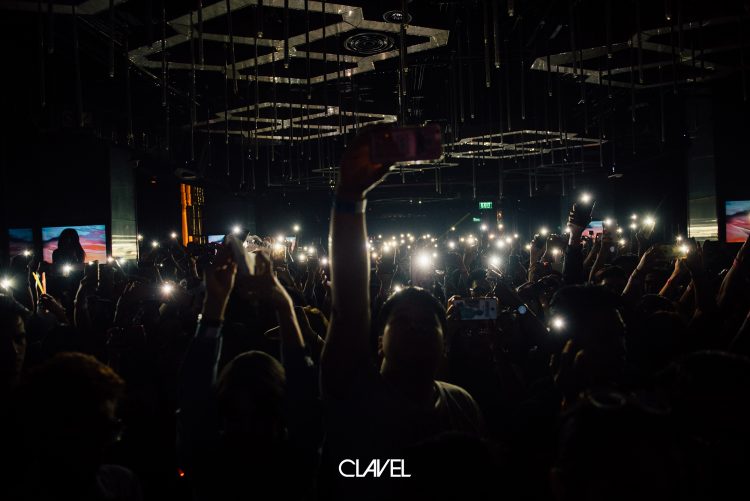 We interviewed some gig goers about the night.
Hervin Alvarez, 23, copywriter

What was your main reason for going to the show?
I'm a huge Rich Chigga and Higher Brothers fan, so I really couldn't miss that show.
What does this sudden rise of Asian musicians in mainstream media mean to you?

It's great! Since I grew up listening to Western artists, it's very refreshing and exciting to see up-and-coming Asian artists from other Asian regions gain popularity worldwide.
How did you enjoy?
It was amazing! What was really dope was seeing the crowd singing along and getting hyped to all the tracks by the three acts, but also seeing these artists perform with so much energy and passion gave me hope for artists in Asia, especially Filipino artists that really deserve better.

Red Magnaye, 22, graphic designer

What was your main reason for going to the show?
The artists themselves were the reason why I decided to come. I'm a huge fan of the three acts that performed and it was worth it to see them live. Also, by attending, I could contribute in supporting 88rising.
What does this sudden rise of Asian musicians in mainstream media mean to you?
I am delighted to see that Asian musicians are gaining popularity throughout the world. Especially because Asians are very popular in the pop genre, now they're slowly gaining better reputation in other genres.

And what do you think is 88rising's effect on the music industry?
I believe that 88rising has steady growth in the music industry. They started from the bottom and now they're gaining millions of fans worldwide. I hope they would gain more success in the future.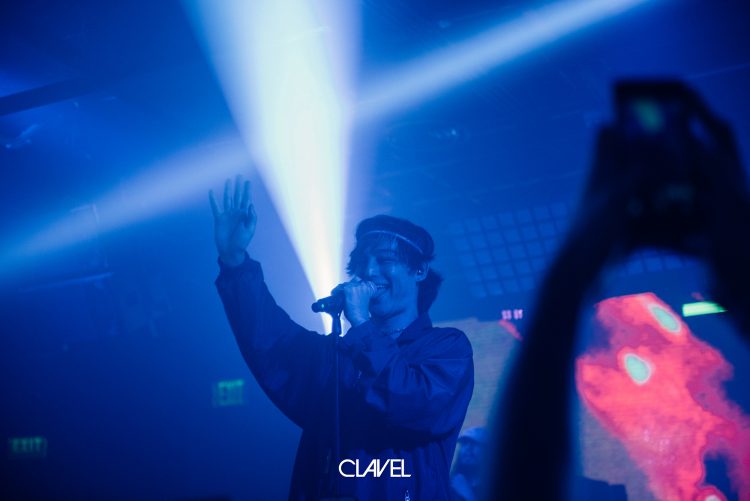 Clwyd Conda, 19, animation student

What was your main reason for going to the show?
My main reason was to have a live experience with one of my favorite artists.
What does this sudden rise of Asian musicians in mainstream media mean to you?
It means that people around the world are accepting different talents from different races.
What do you think about the 88rising artists?
They're cool, I enjoy their music, and I jam to their music when I do my school works. Haha!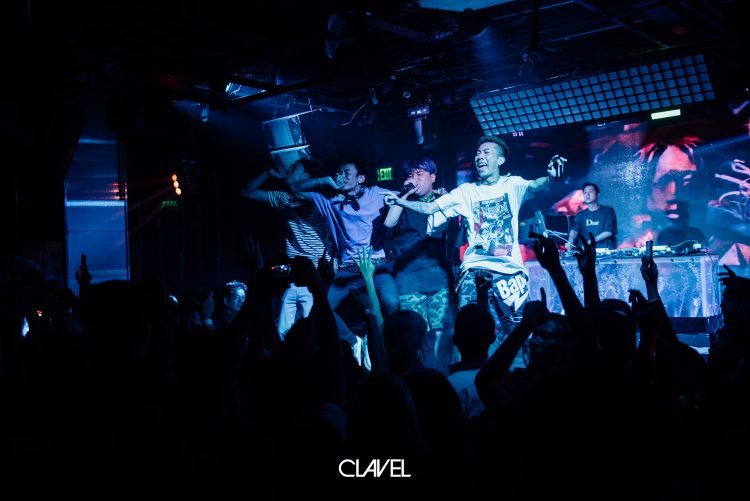 Kate Viloria, 19, multimedia arts student

What was your main reason for going to the show?
I'm a big fan of 88rising. Since most of their artists are Asian/half Asian people, I expected them to have an Asia tour someday. Although I was surprised that it was this early and happened on a Wednesday. At the same time it was during my finals week. I'm still willing to go to support my favorite artists especially Rich Chigga. Their music is really great and it gets me pumped up.
What does this sudden rise of Asian musicians in mainstream media mean to you?
I think it's great how Asian musicians get recognized by the mainstream media. It's very well-deserved since they've been working hard on giving quality music to their fans. It breaks out the stereotype that not only American music or K-pop can make an impact to the music industry but also other countries as well. It can be a great inspiration to other aspiring Asian musicians out there that they can make it big.
And what do you think of 88rising's effect on the industry?

88rising approach was very different to the music industry. It's never been done before, that's why it had a lot of recognition. They're very experimental with their music Joji, Keith Ape, Rich Chigga, Higher Brothers, Yaeji and many more, all don't have the same type of music which is why their audience can be catered depending on what type of music they like. It's very versatile and it makes them unique. Also consider the fact that other artists sing or rap with a different languages, they have audiences from other countries that they can represent.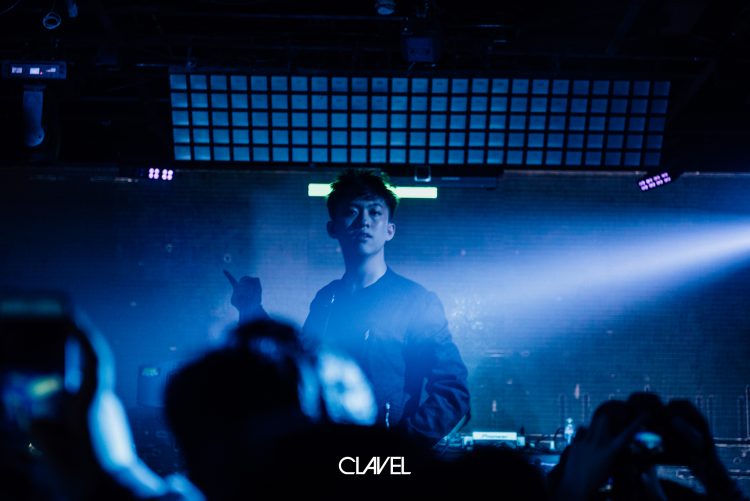 Next stop for 88rising is the America Tour.
Related Posts