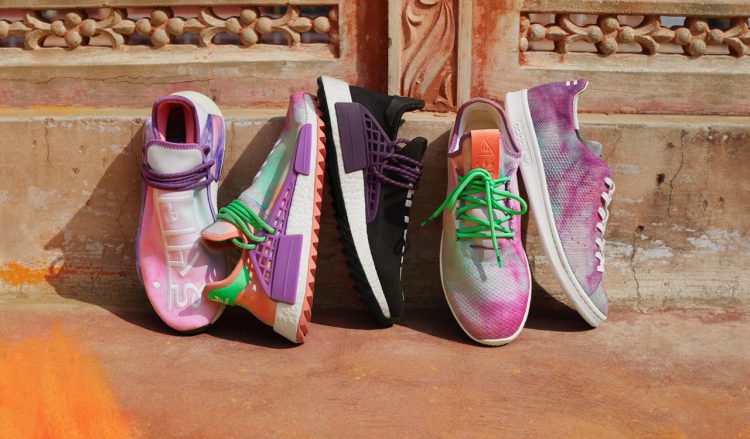 The Holi Festival is the Indian tradition celebrated all over the globe that signifies the triumph over negative energy, the arrival of spring, and the end of winter. Known as the "Festival of Colors," it is a day of pure enjoyment where participants color each other in creative ways by means of dry colored pigments and colored water.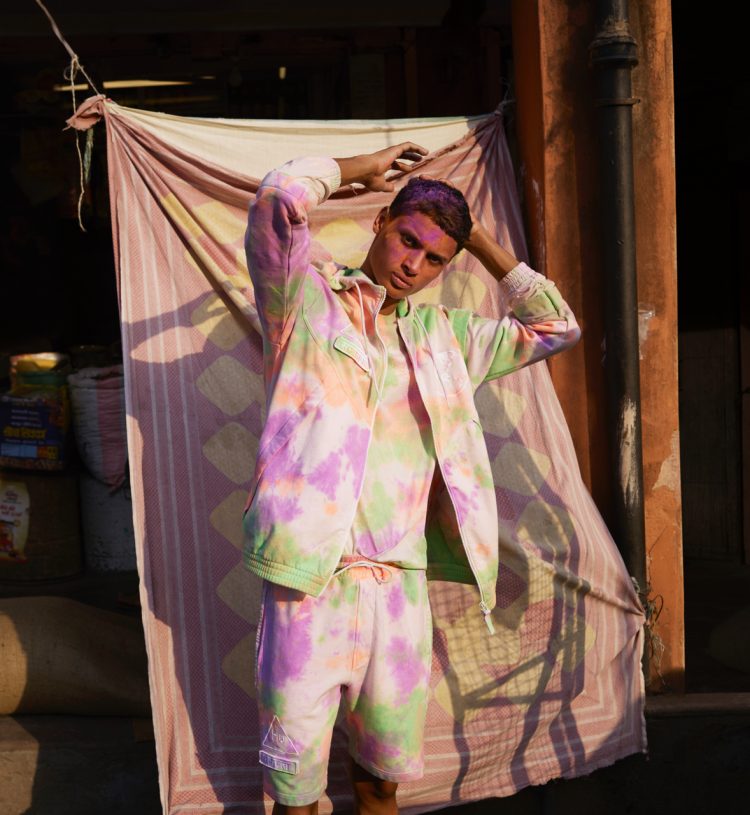 adidas Originals along with Pharrell Williams honor this tradition by releasing a collection riot colored in pastel hues. The end result, pieces of clothing and footwear uniquely colored in powder-dye. The shoes take inspiration with its premium colored print. The collection is a one-of-a-kind release by the partnership between adidas and Pharrel Williams, which is now in its 4th year.
It also represents the story of Hu, Pharrell's vision of positive vibes, color, and spirituality.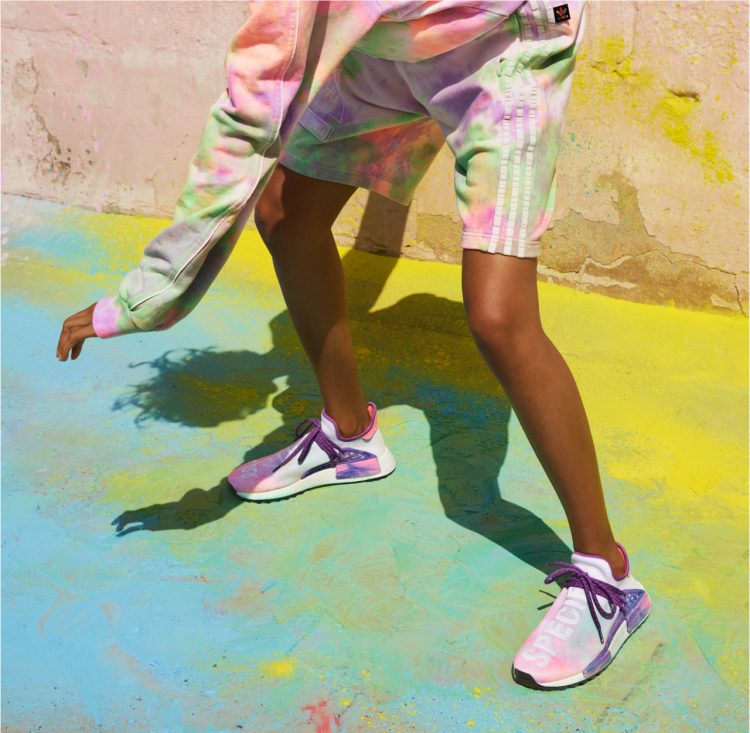 This release also serves as a follow-up to the recent Blank Canvas collection. The Hu Holi Powder Dye collection sees the Hu Holi Tee, boasting reflective Velcro patches embroidered with the words "HU MAN BEING." The giant hoodie Hu Holi FZ Hood has in itself reflective piping and tone-on-tone embroidery of the word "SPECIES" across its back. And at the same time, Hu Holi Crewnecks and Hu Holi Shorts are just as wildly colored.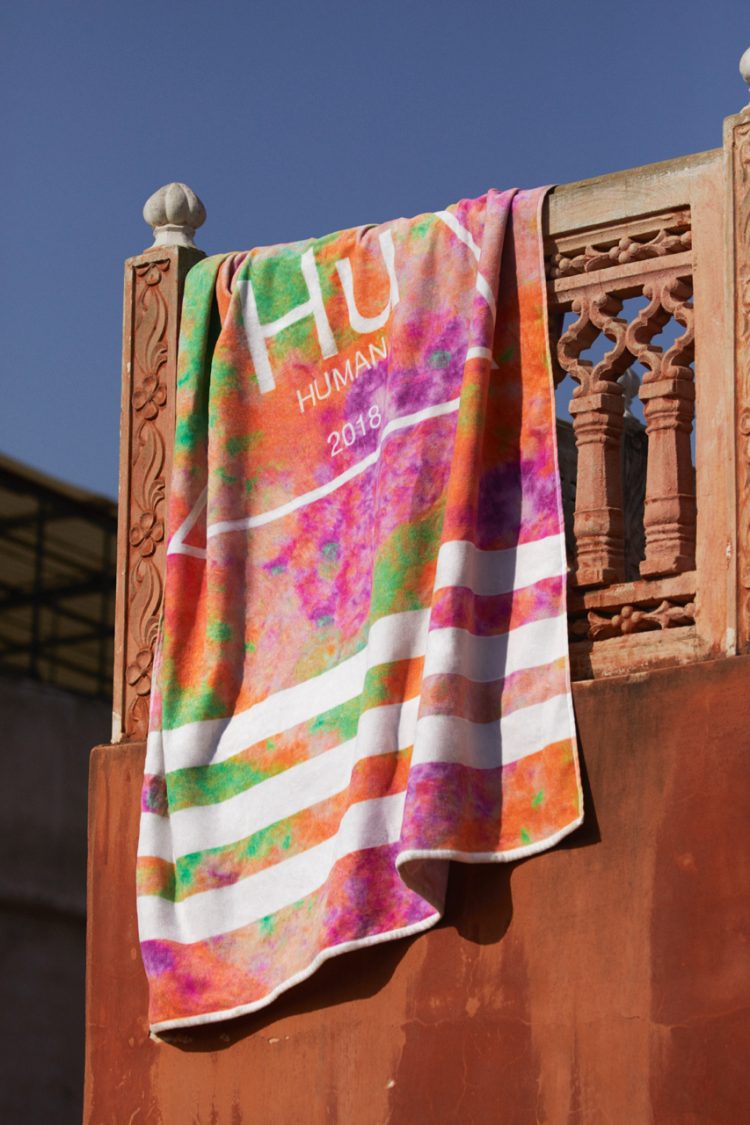 And of course, the shoes.
The ever iconic adidas Originals by Pharrell Williams Hu NMD is back but in three variations: in classic black with inner powder dye collar, and two pairs with sublimated uppers for powder dye, all also feature reflective laces. There is also the two powder-dyed iterations of the PW Human Race. And the casual looking Tennis Hu PD looking in its most playful colorway to date. Even the Stan Smiths got the Hu Holi treatment.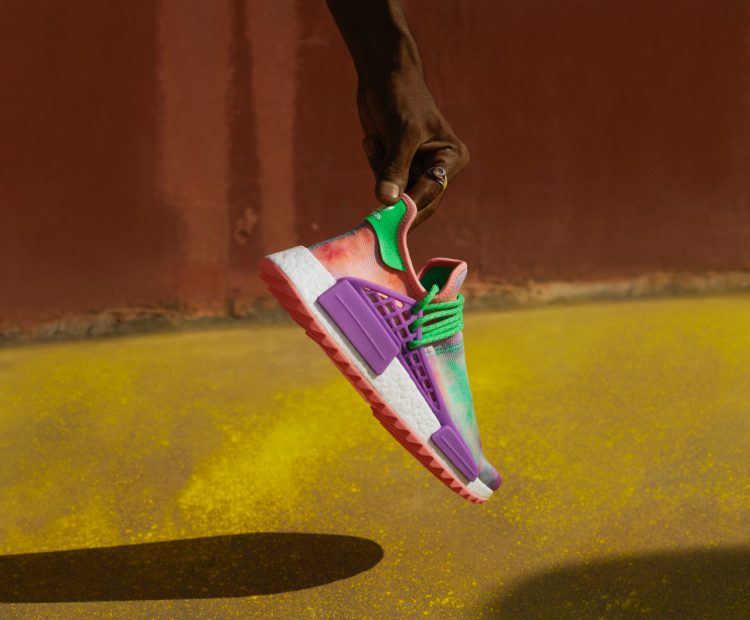 The Hulo Holi Powder Dye will be as iconic as it is colorful. The Pharrell Williams x adidas Originals partnership continues to push boundaries of trends and norms, nothing less expected from the two collaborators involved. The collection is available in limited releases with the price ranging from PHP3,500 to PHP13,000.
Related Posts