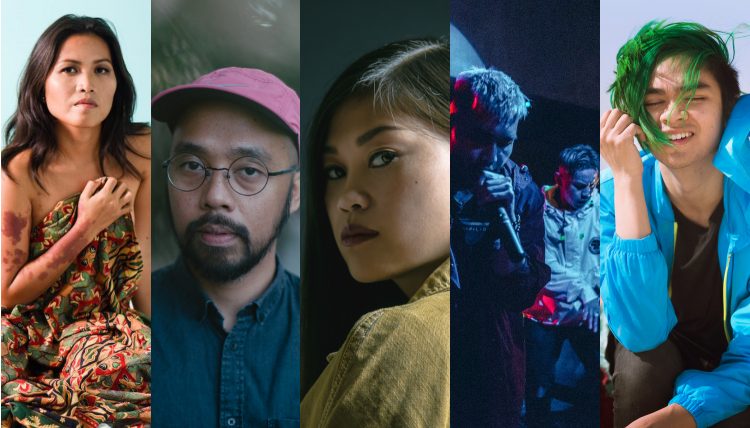 There's plenty of local talent to go around, that's for sure. And we're not even talking about just the mainstream music industry. We have the genius composers at the Ryan-Cayabyab-levels, to the all-around performers like Gary Valenciano, and the iconic talents like the late great Francis Magalona.
Filipinos are world-class and I've always believed in that. Maybe not all of them were born and raised in the motherland, but that fact doesn't change the skill, talent, and passion these overseas-grown Filipino musicians were naturally born with.
Manila Grey
Manila Grey is a hip-hop duo based in Vancouver, British Columbia, Canada composed of childhood friends Neeko and Soliven. They've been active as Manila Grey since 2016 but have been making music long before the inception of the duo. The pair bounces verses off of each other in perfect harmony with flows so good they've got you bobbing your head and making fans out of you.
Ruby Ibarra
Waray is the fifth most-spoken regional language in the Philippines, native to Eastern Visayas. But that's never stopped Visayan bar-dropper Ruby Ibarra from dropping hot Waray rhymes. She's a first-generation Filipino-American from California. Hearing this woman drop bars in English, Tagalog, AND Waray is definitely something you'll rarely witness as her trilingual prowess opens up a whole different dimension of lyricism.
Which is already something she's good at to begin with, 'coz not only is she a rapper, but also a spoken word artist.
Ruby has spent her fair share of time here in the Philippines as you'll see some of her earlier work even features appearances from the likes of battle rapper and recording artist BLKD. Fitting company too, for Ruby Ibarra's meaningful lyrics that tell stories and tackle social issues like political corruption and colonial mentality while dabbing cultural references as a shoutout to her roots.
And as successful of a career she has for herself over in Cali, Ruby finds the time to come back once in a while. In fact she performed in the recent Malasimbo 2018.
Shawn Wasabi
Another Californian Filipino, Shawn Wasabi is of Manileño and Cebuana descent. He's quite arguably one of the most famous controllerist electronic musicians today. His use of the MIDI Fighter 64 keys was what prompted DJ TechTools to mass produce the controller which, before Shawn Wasabi happened, only came out in 16-key variants. Such was the influence of Wasabi in the controller and music industry.
Shawn's video titled "Marble Soda" has amassed 23 million views and counting, being uploaded almost exactly three years ago in April of 2015. It hit one million views within 48 hours of uploading.
Shawn's high dexterity button mashing could very well translate well into fighting games. Give him a few minutes with Street Fighter, and he'll learn to kick your Ryu ass. He even said he prefers the Japanese arcade buttons over the traditional rubbery buttons of other controllers. When he isn't button mashing, he plays guitar in the chiptune band, Rocketchip.
Han Han
Haniely "Han Han" Pableo, is a Fil-Canadian rapper. By day, she's a full-time operating room nurse, but her profession is nowhere near all that she is. Han Han moved to Canada in 2006 and also got into music in the same year. This Cebuana raps in both her native tongue and Tagalog, dropping straight fire about topics like being a woman of color and social activism. Her music straight away feels like home and takes plenty of influence from pre-colonial Filipino music.
Even the music videos are heavily influenced by indigenous culture and pre-colonial Philippines with the costume design. But I guess for us Filipinos, they aren't costumes are they? Such is the beauty of our culture. Cheesiness aside, if you've ever wondered if the kulintang could ever be used in hip-hop, here it is. Imagine what she could do with Similarobjects producing for her. The possibilities! A quick listen to Similarobjects' Ugat EP, and you'll see what we mean. #kulintang
Mark Redito
You probably know Mark Redito by his former monicker "Spazzkid." Mark mainly makes electronic dance music and is widely known among fans and peers as "Kuya Mark" as he's always given an authoritative and wise energy. Mark's music will make any listener get up and dance as his stuff isn't your typical "wait for the drop" EDM, and gives more of a sweet-candy-on-a-Saturday-afternoon vibe.
Some would call his music "feature funk" and whatever that means, Mark Redito is good at it. A good sidenote as well is that before Spazzkid, he was called Cocolulu. Mark Redito is an ever-evolving artist. He represents Laguna and California well.
Play the video above. You'll see what we mean.
(Highly suggested for either dancing alone in the bedroom or with friends at the club.)
And with that,
There's plenty more out there to be discovered by our fellow Filipinos all over the globe. Again, Filipinos are world-class in talent and (we hope) in character. Here's a playlist we put together containing more of our featured artists and some more artists you might want to check out too. All Filipino-made.
Related Posts