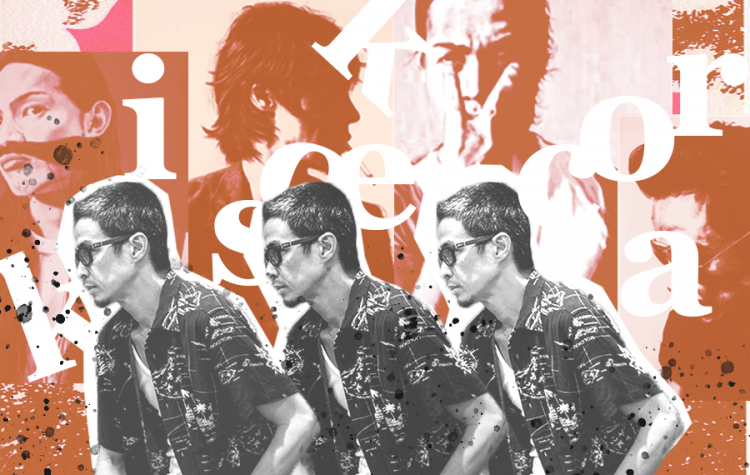 Kiko Escora, also known as Manila Animal, had his successful show at Secret Fresh art gallery with a collection called Kenkoya, a commentary on Filipino psyche. In 1977, a comic icon named Francisco "Kenkoy" Harabas was created as a parody of how colonial Filipino minds can be. The collection is a representation of how the notion applies in the present times. It then showcased miniature ancient sculptures called Bulol. Kiko made a toy out of bulols to represent the way the Filipino culture is being treated nowadays.  The show has its own way of encapsulating the other side of Kiko's societal and political mind.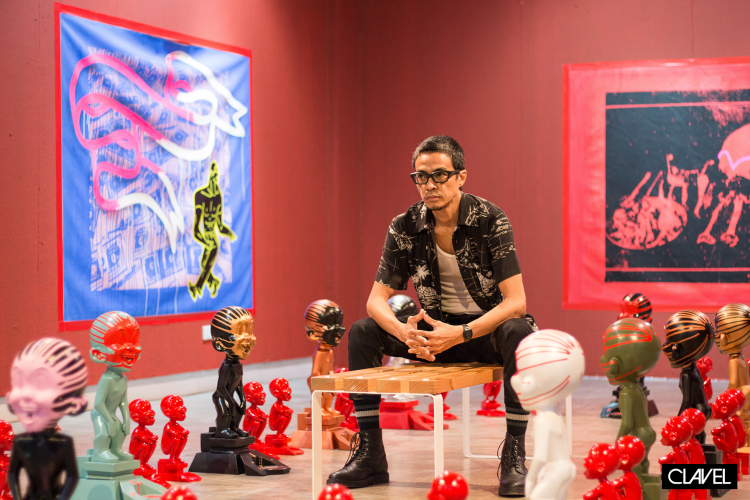 But who is Kiko Escora and how is he different from his pseudonym, Manila Animal? When asked, Kiko answers: that Kiko Escora lives within the confines of charcoal, paint, and portraits, and Manila Animal, on the other hand, reinvents itself with new mediums and other works of art from a different perspective–and this is where they meet halfway.
On Beginnings
Kiko shared little snippets of his childhood when his father first introduced him to the color wheel and told him to match the colors with songs. This childhood moment made him realize that that's it, this is what he wanted to do.
"I never thought that I wanted to be an artist. I just started doing it. And I really like it. Like a default thing. At the back of your head, you know already what you are. In my case, that's it," says Kiko.
As a kid, Kiko started with sketching Hot Wheels–his collection of toy cars. It happened to be in front of him, so he started sketching it and playing around with the perspective; side view, front view, and top view then eventually three dimensional.
"Then let's put a road or a fence behind it," said Kiko, reminiscing. "Then grass, a tree, a mountain, the sun, clouds. Then there you have it. You have your own universe already. You have to be a little bit inside of yourself. I think every kid is like that. You create your own version of the world. We're very active in absorbing things but we don't understand them. Our minds reinvent our own visual vocabulary in terms of drawing."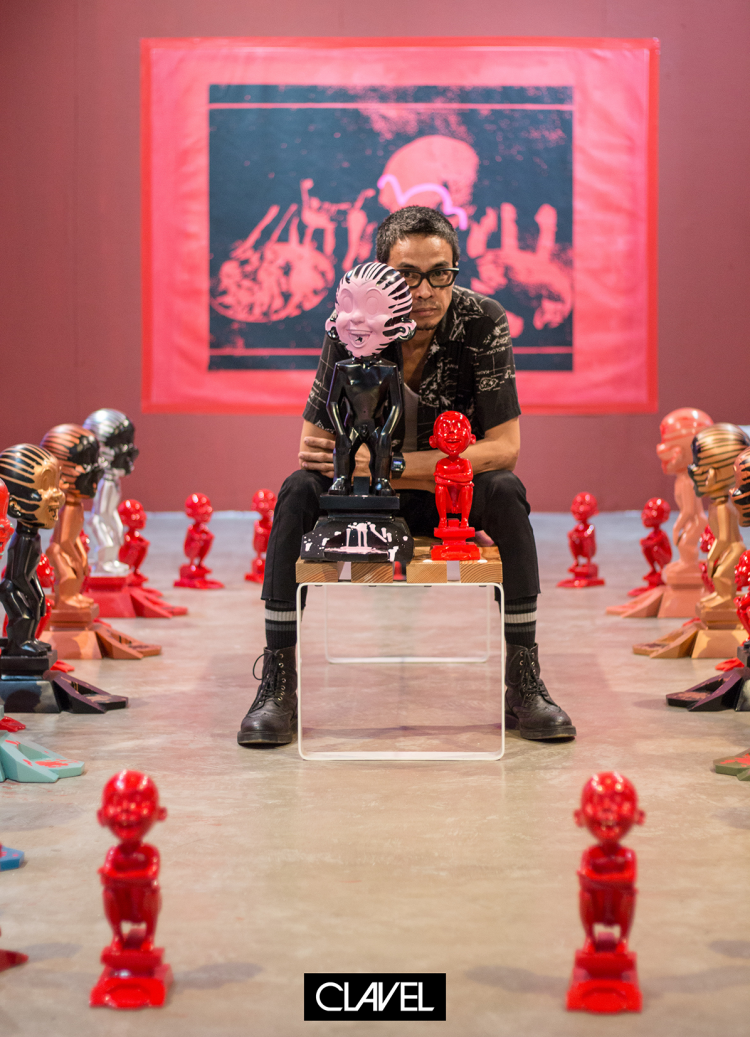 Has it become a ritual to find the right playlist before creating your art? How do you set the mood right?
"There should be music, definitely. Sometimes I even spend more time building up the playlist than actually working." he said, laughing. "There are moments when I can't really work when I don't have the right playlist. I feel like this is what I want but I can't define it so I look for it in music."
Music, for Kiko, is an indulgence. We put some of his necessary tunes that kickstart his mood right. Listen to some The Smiths, The Cure, Bloc Party and some hidden gems of New Wave and Classic Punk.
Every art show and exhibit you have is different; different signatures of Kiko Escora. How do you steer yourself into a new perspective? How do you propel yourself to new mediums and tools?

"The question is, how do I not do that, to keep it the same. I stopped painting for a while. I stopped doing art for a while. I would do one or two every now and then. It was really hard for me to paint because, I guess, I get bored with the usual stuff. So I create a little distance from it, every now and then, so when I get back to it there'll be new things going on. A little bit of freshness. "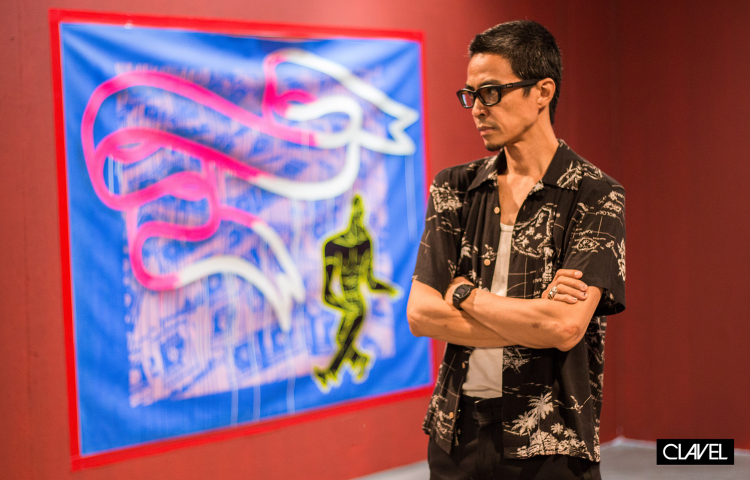 You are also recognized as Manila Animal the DJ. How did you enter the world of late night deck-spinning? 
"It happened by accident. Before, when we go out, the only thing that plays is either a very bad hip-hop or very bad house, EDM. We went to Dawn, a new space in Malate, along with my friend Gian. We don't even know how to DJ. You don't have to learn, it's like a double cassette; you play the first side and then you play it on with the next. We asked if we could party, and the owner invited us to play the next day. "
What do you love best about spinning? How would you co-relate it to your art?
"I remember when I used to listen to the radio the whole day when I paint. And the way these DJs play the next song, that's the key–the next song, the way they put it in. You know both songs but still, the way they combine it, and the timing, that's it. That's the key, that's the difference. Just like in colors. When you combine two colors, you know what red looks like, you know what blue looks like but when put them together in a certain way, you'll then have a different perspective."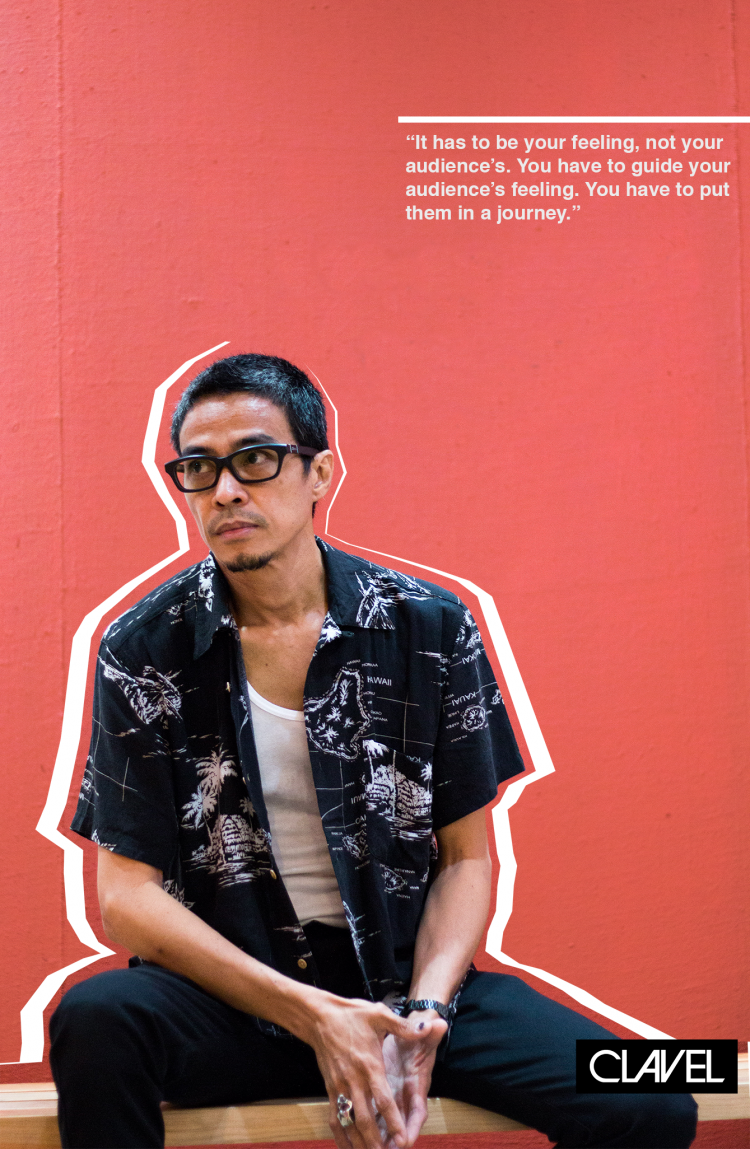 Kiko Escora continuously puts his audiences on a different journey, in whatever medium; music or fixed gear frames or canvas, each medium impends a surprise. In the artist's mind, nothing is predictable.
Follow Kiko's works at @kikoescora and @manilaanimal
You can also follow his exhibits and art shows at drawingroomgallery.com
Photo credits to Charles Ramento
Related Posts