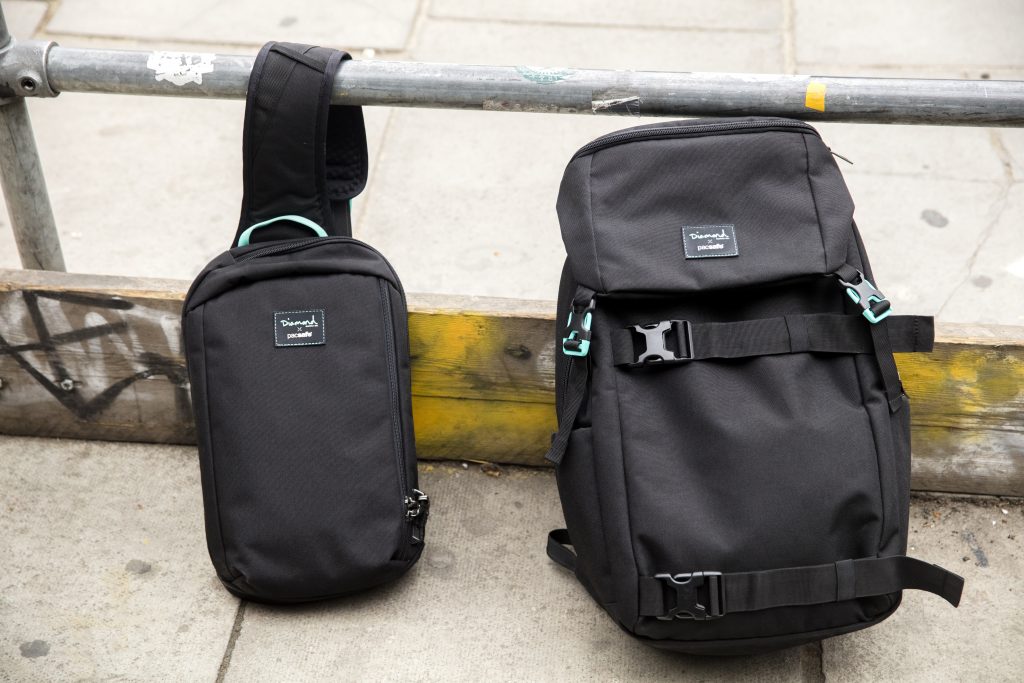 MANILA, Philippines—Diamond Supply Co. has partnered with world leading anti-theft technology brand Pacsafe in an iconic partnership that fuses skateboarding with world-class travel technology and style. Together, they have developed the ultimate in secure carry solutions to keep skaters' gear on lock while they take on the world, with a first-of-its-kind range of anti-theft bags and apparel.
The Republique Backpack is a bespoke anti-theft skate backpack. Made using durable material and world-class anti-theft Pacsafe Technology™, smart pockets store your bearings, bolts, and more, for fast access without rummaging through your bag in the middle of a session.
With hard-wearing material, space for your on-the-go essentials and patented anti-theft Pacsafe's Technology™, the Southbank Slingback's agile size lets you to push through the city without the feeling of carrying heavy weight on you.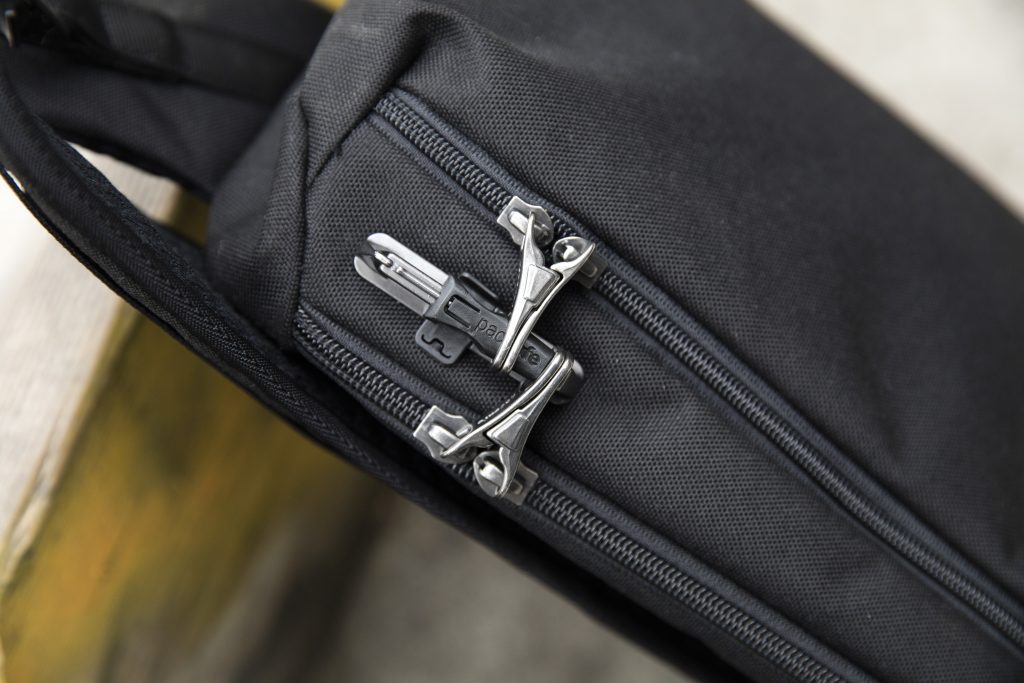 The MACBA Hoodie stands out from conventional hoodies because of its numerous hidden pockets for your wallet, phone, headphones, passport and more, while it's extra large hood also allows for blackout sleep. Push around with maximum flexibility in discreet, minimalist style.
Each piece also features Pacsafe's patented RFIDsafe™ technology, preventing unwanted scans. Blocks range 10MHz –3GHz, most commonly found in passports and credit cards. Other stand out features include the PopNLock Security Clip and Roobar Locking System on the Republique Backpack and Southbank Sling – letting you secure your bag to any rail or fixed object, lock, and skate, with stainless steal reinforced straps adding further protection from would-be thieves.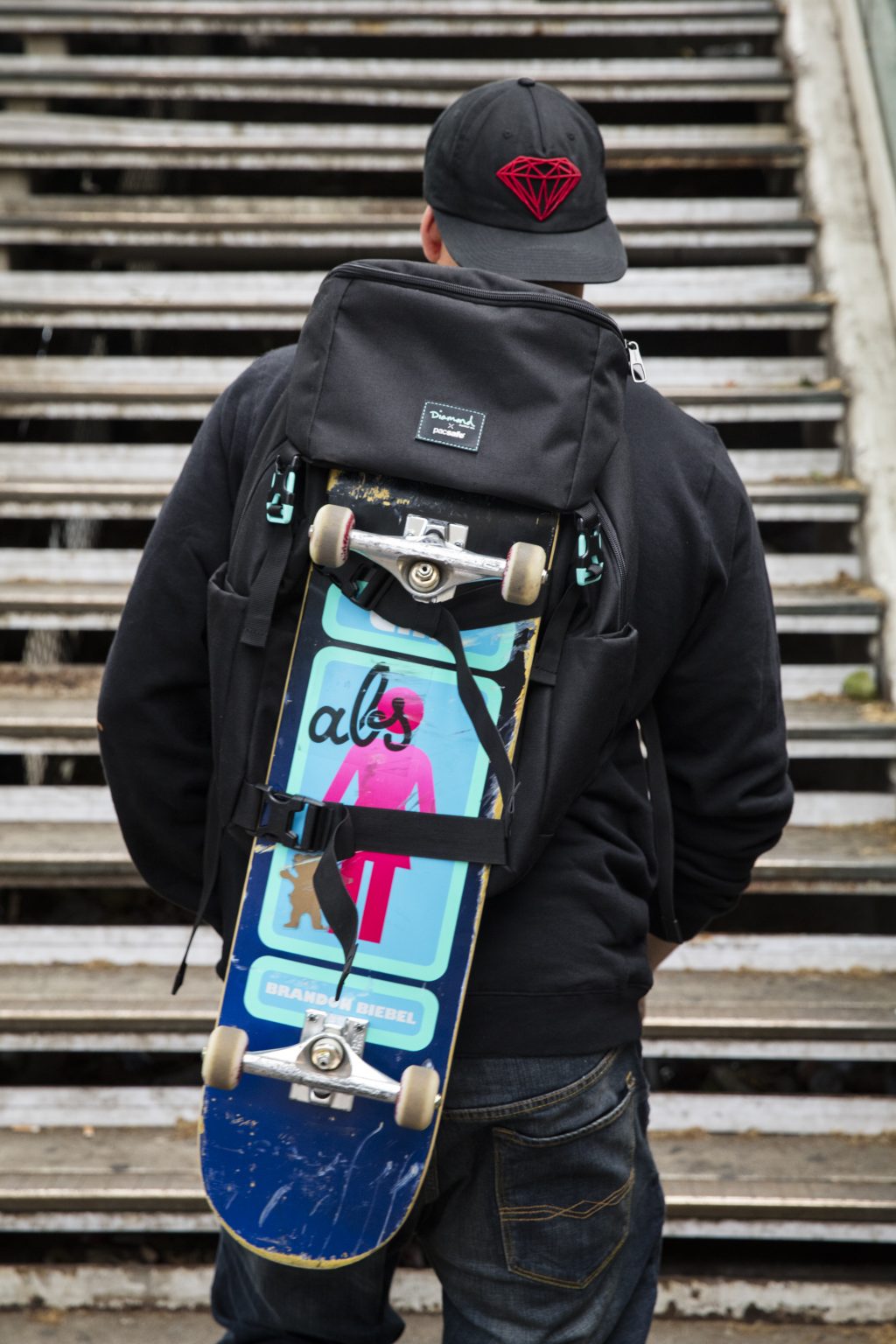 The limited edition collection is inspired by passion, born from skate, and built with world-class technology. Part style, part tech, the collection draws inspiration from iconic skate spots and an always-on-the-run lifestyle.
Available in the following Pacsafe branches: Glorietta 5, Mall of Asia, and North Edsa. The coveted Diamond Supply Co x Pacsafe limited edition collection is also available on www.urbanize.com.ph.
Related Posts