Hip-hop collective Bawal Clan just released the music video for their latest single "Bobby Bobbito".
Bobby Bobbito is the group's road manager, hype man, and jack of all trades. The new single serves as an ode to Bobby, and shows the playful side of the team behind Bawal Clan.
To further show the group's goal of putting a new spin in today's music scene, Bawal Clan launched a campaign trolling the upcoming Philippine Elections by putting up fake campaign materials all around Metro Manila. It features Bobby Bobbito's portrait that says "Vote for President of the World", running under the Bawal Party, with its slogan "Everything Is Permitted". Also, it appears that he's number 00 in the ballot.
When we asked him why the people should vote BOBBITO for president of the world, the man himself had some inspiring words for y'all.
"If y'all vote for me, I ain't gonna promise one or a lot of things, but I have a lot to offer that you can't refuse, and that is Progress®," said Bobbito. "If we all want equal rights, we need to take equal lefts as well."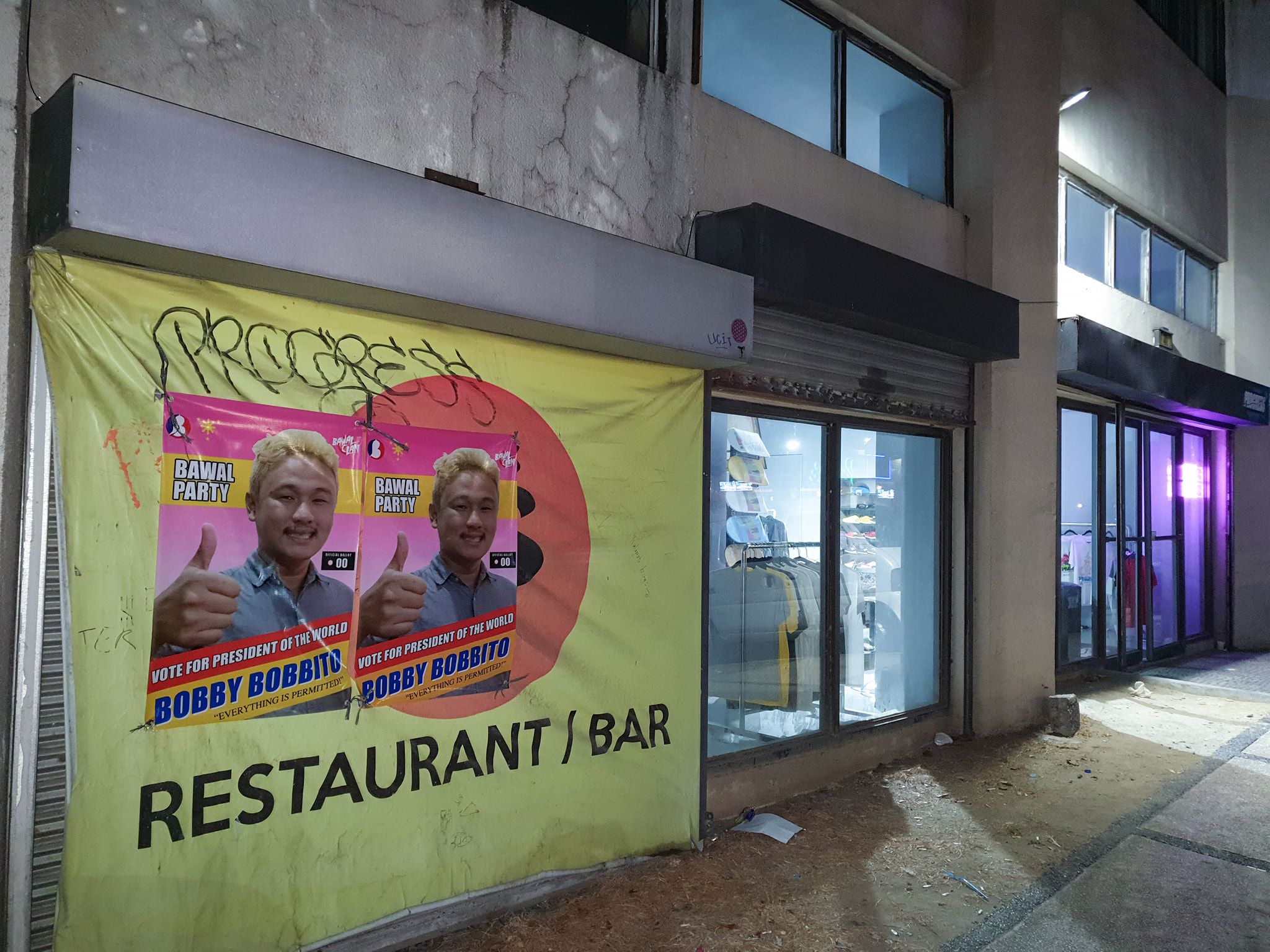 Remember, these campaign posters are just for fun. While you won't be able to vote for Bobby, you can catch him dancing and flexing 20-peso bills in their new music video.
Stream Bobby Bobbito now.