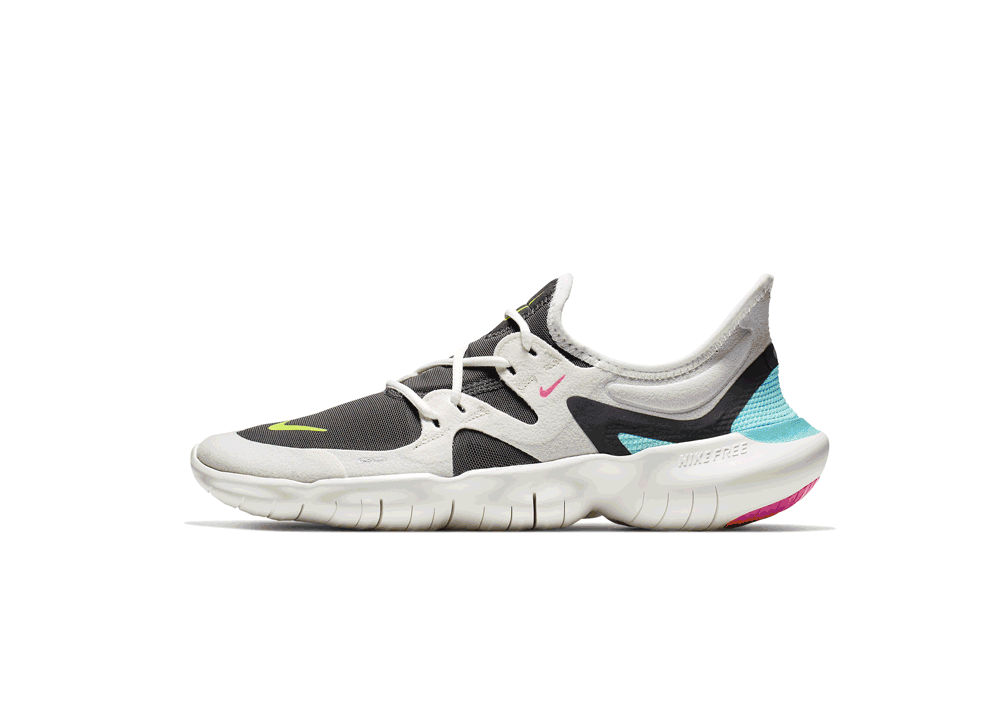 In 2001, Nike designers saw Stanford University runners cooling down barefoot on the grass infield of the school's track. What they learned, after studying the bare foot in motion on grass for more than a year, was surprising: Immediately, the foot had a more natural foot strike and flexed more, and, over time, runners reaped benefits such as more foot flexibility, better balance and improved strength.
In an attempt to replicate the bare foot as closely as possible, Nike designers created footwear that encouraged a natural running stride that would be applicable to more runners.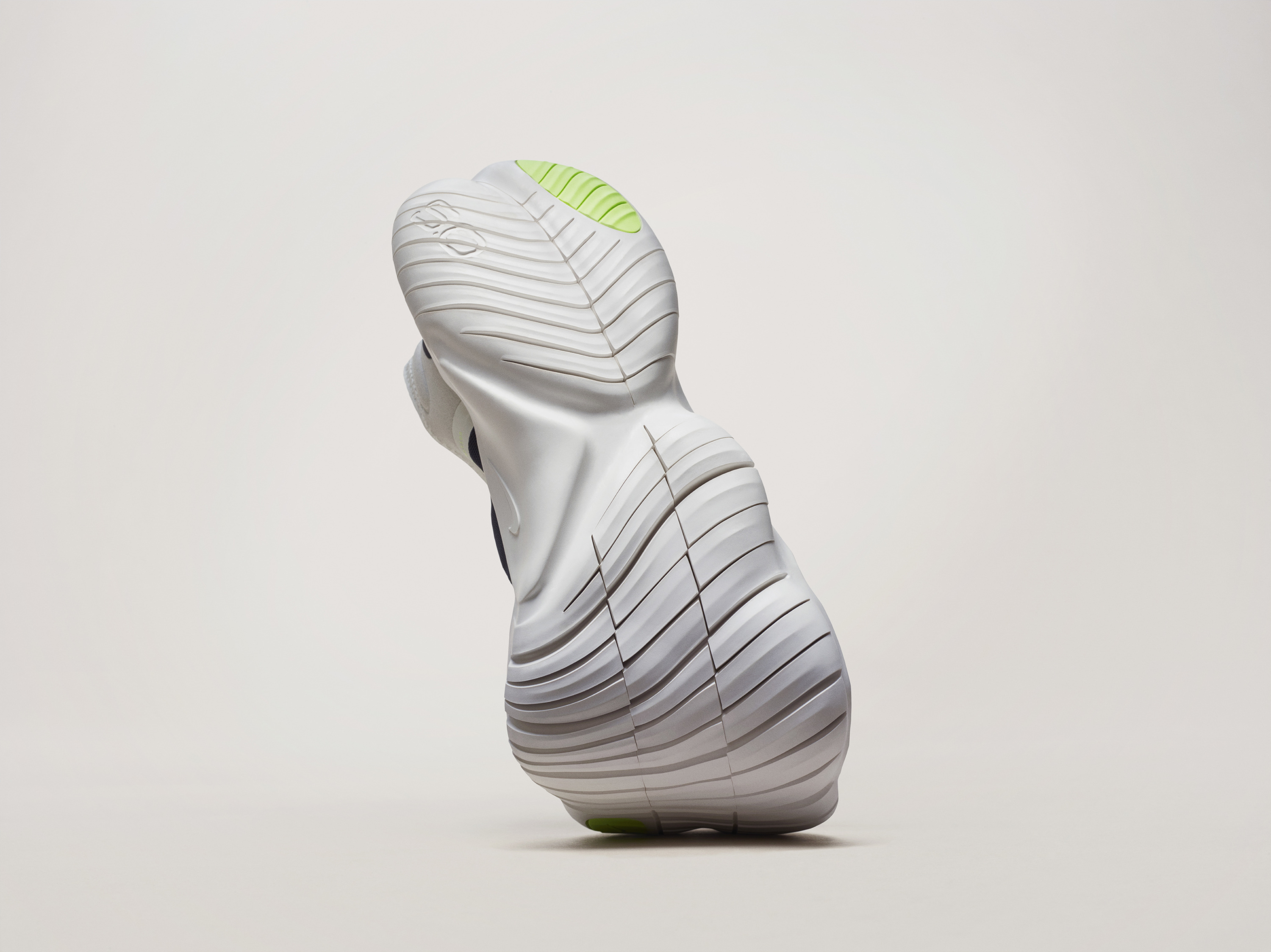 Built on a more anatomically-shaped last than traditional running models, the 2019 Nike Free Running Collection introduces new elements that enable a more barefoot-like feel than previous versions.
Because Nike Free is intended for lower-mileage runs, the foam cushioning in the new Nike Free midsoles is firmer (closer to that of the original 2004 model to promote a more barefoot-like feel underfoot), flatter and lower to the ground, delivering greater connection and more natural range of motion than before. The midsole now features siping along the top and bottom to increase dorsi and plantar flexion. Based on data mapping, varying depths in the sipes are placed where the foot naturally wants to bend and stretch to enhance the feeling of movement and to allow for more natural foot motion.
The Nike Free RN 5.0 is 26-percent more flexible and 2mm lower to the ground while the Nike Free RN Flyknit 3.0 is 1mm lower to the ground than the 2018 models.
The minimal uppers, a thin-stretch mesh with a minimal lacing system for the 5.0 and a lace-less Nike Flyknit with a secondary lock-down overlay for the 3.0, were designed to enhance the natural, second skin aspect of the shoes. There's a nod to the in-depth science behind the original shoes in overall aesthetic too, with some of the design lines come from the natural shape of the foot, for example). The smaller Swoosh symbolizes the shoe's lower-mileage intent.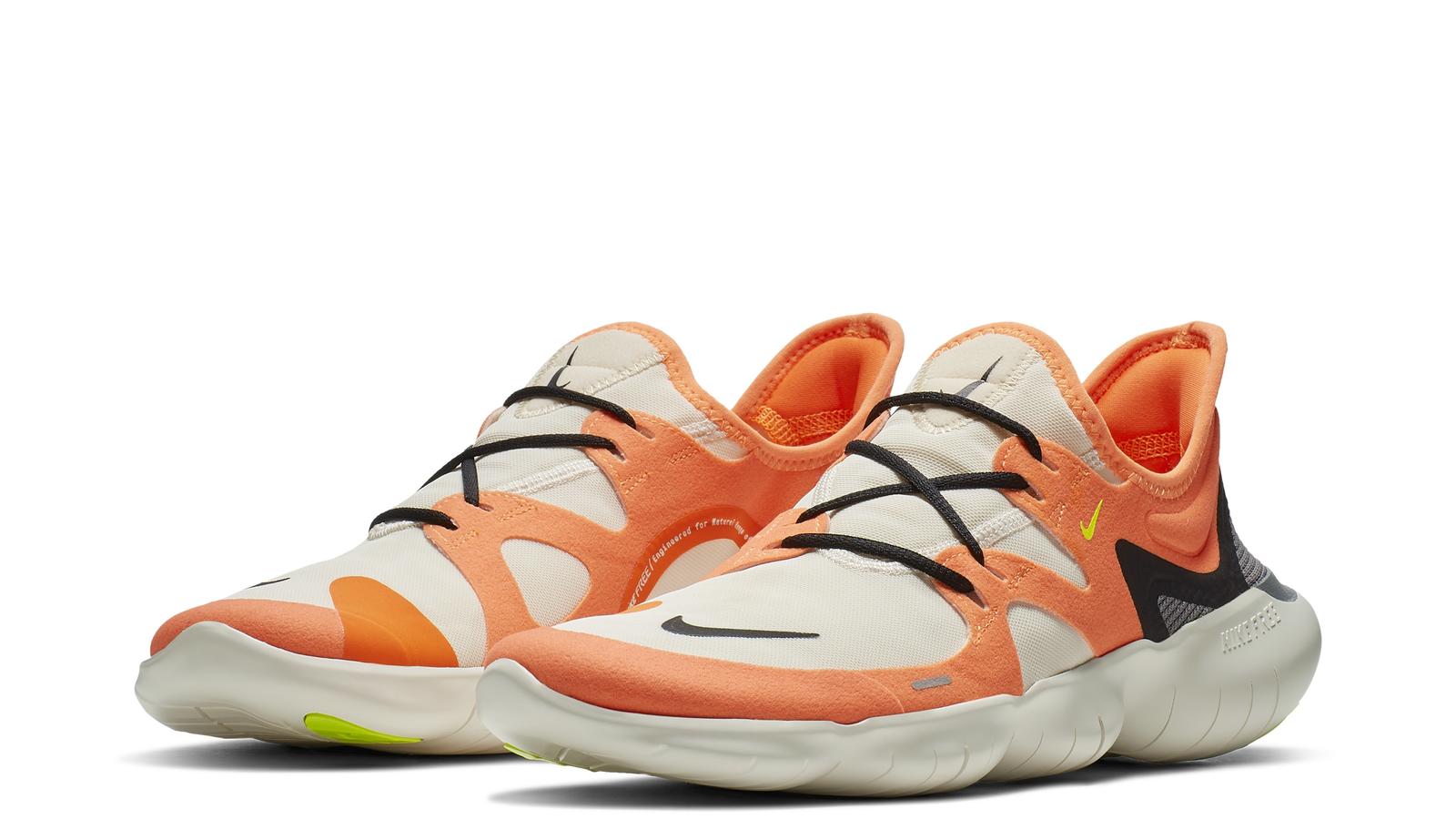 Nike Free RN 5.0
Nike Free RN 3.0
The Nike Free RN 5.0 and Nike Free RN 3.0 is now available at select Nike stores.
Follow CLAVEL on Facebook and Instagram for news, culture stories, and updates.
Related Posts