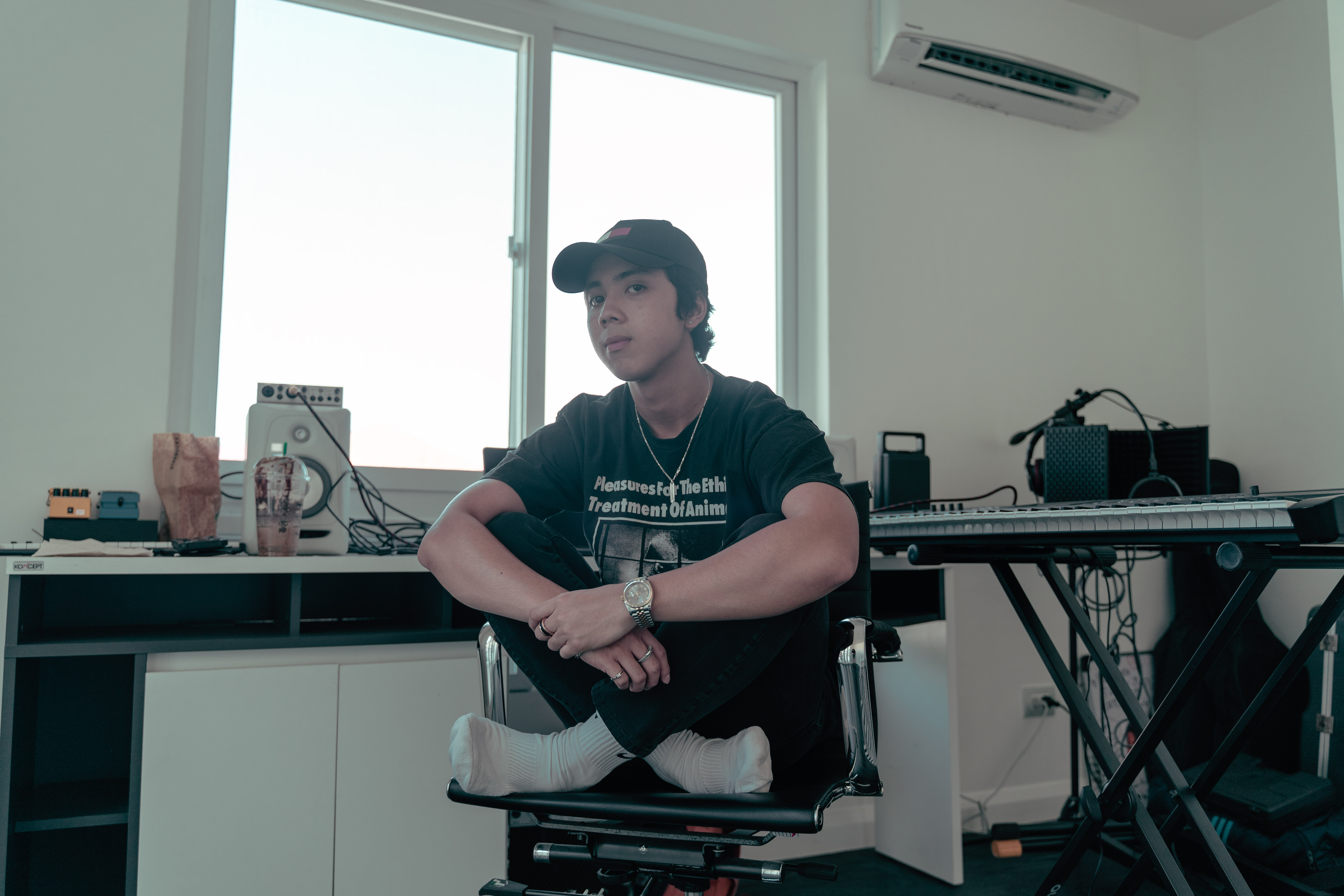 Teens are often caught up with a variety of issues such as changes in physical appearance, being accepted in a circle (any circle, for that matter), or even telling someone how they feel. These are the things that shape their overall confidence. While not all are equipped yet with the experience to handle these situations, there are those who seem to deal with it pretty well; sometimes making it look like they've been through a lot at such a young age. For Fern., his teenage confidence comes from his genuine passion for his craft, his music. The 18-year old "Into You" singer has shown great potential in music, but his character tells us even more.
We dropped by Fern.'s home studio to talk about his sound, societal pressure, and…well, being cool.
Introduce yourself in the coolest way possible.
*Coughs and laughs* First off my name is Fern, Fernando Tan. I go by the name of Fern., I release music under the name "Fern." and I'm a singer, songwriter, and producer currently signed to Universal Records. That's about it.
You're well-versed in instruments like the guitar, piano, and sax. Did anyone make you learn all these instruments?
My dad made me learn the guitar but the sax and the piano, I learned by myself, basically.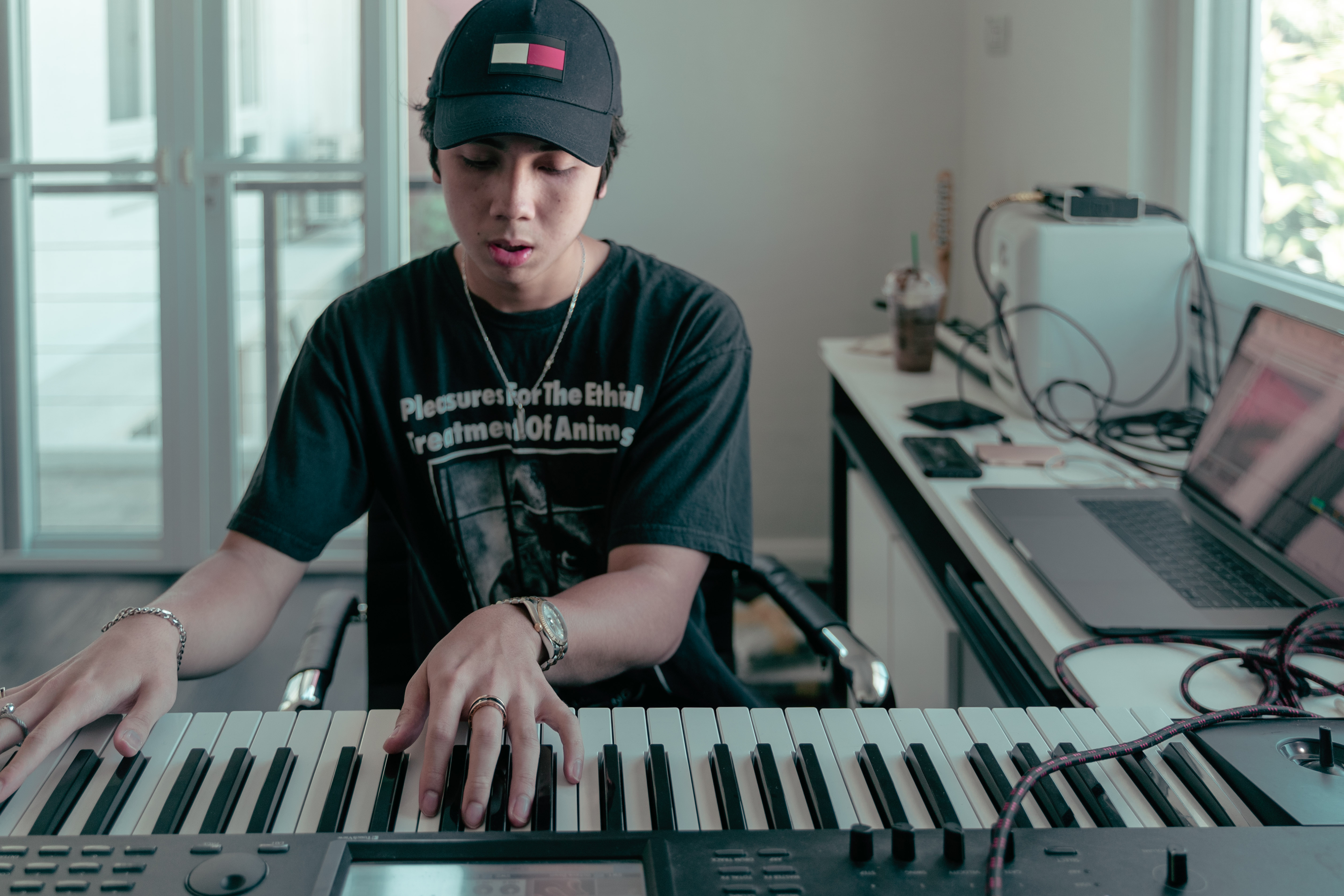 It's a nice home studio. Could you tell us a little bit about your set-up?
Basically I have my mic, compressor, my keys — Korg Khrome, it's a MIDI at the same time an analog key. Also my laptop, and these cool-ass speakers.
You call your genre 'cool pop'–pop, but for cool people. 
Nah, when I said that it was actually because I don't want my music to be categorized as pop. So I said cool pop, instead. At the same time, it's just like, the tunes of my songs and the instruments that I use are used commonly in pop music. But lyrically, I don't think my lyrics are pop; that's why I say cool pop. It's not for shallow people, I want everyone to listen to my songs but I kinda want it to be like a Frank Ocean type where people look into the lyrics and everything. Diving in deeper into the song and not just the tune, I think, makes it cool. There's more to it — you know how a cool person has a lot of layers, while someone who's shallow is just plain boring. You get it.
You're currently signed with Universal Records. How did the whole record label deal fit into your life as a teenager?
It's actually normal. It's exactly the same as like two or three years ago. I've met more people, but I think it's just exactly the same. Although some people think I'm, like, mayabang–like people my age. I don't know if it's the music or just how I look.
How was the experience of the come up: from making music at home, to recording music in big studios?
I honestly didn't pay attention to it that much because it all went by so fast. I think it's because I never tried. I kinda have this thing where I succeed in the things where I don't really try. I try so hard in school but I still fail in school, right? Like as a student, no matter how hard I study I'm still mediocre. When it comes to music, it's just something that I craved. After school I wanna play the guitar, I wanna do this and that. I took classes for it and it was fun. It just happened, I didn't feel the come up in a way, I just kept doing music, kept releasing music. And then, my friend Claudia [Barretto] asked me to produce her song and I was like, "Sure, why not", and it just kept going and going.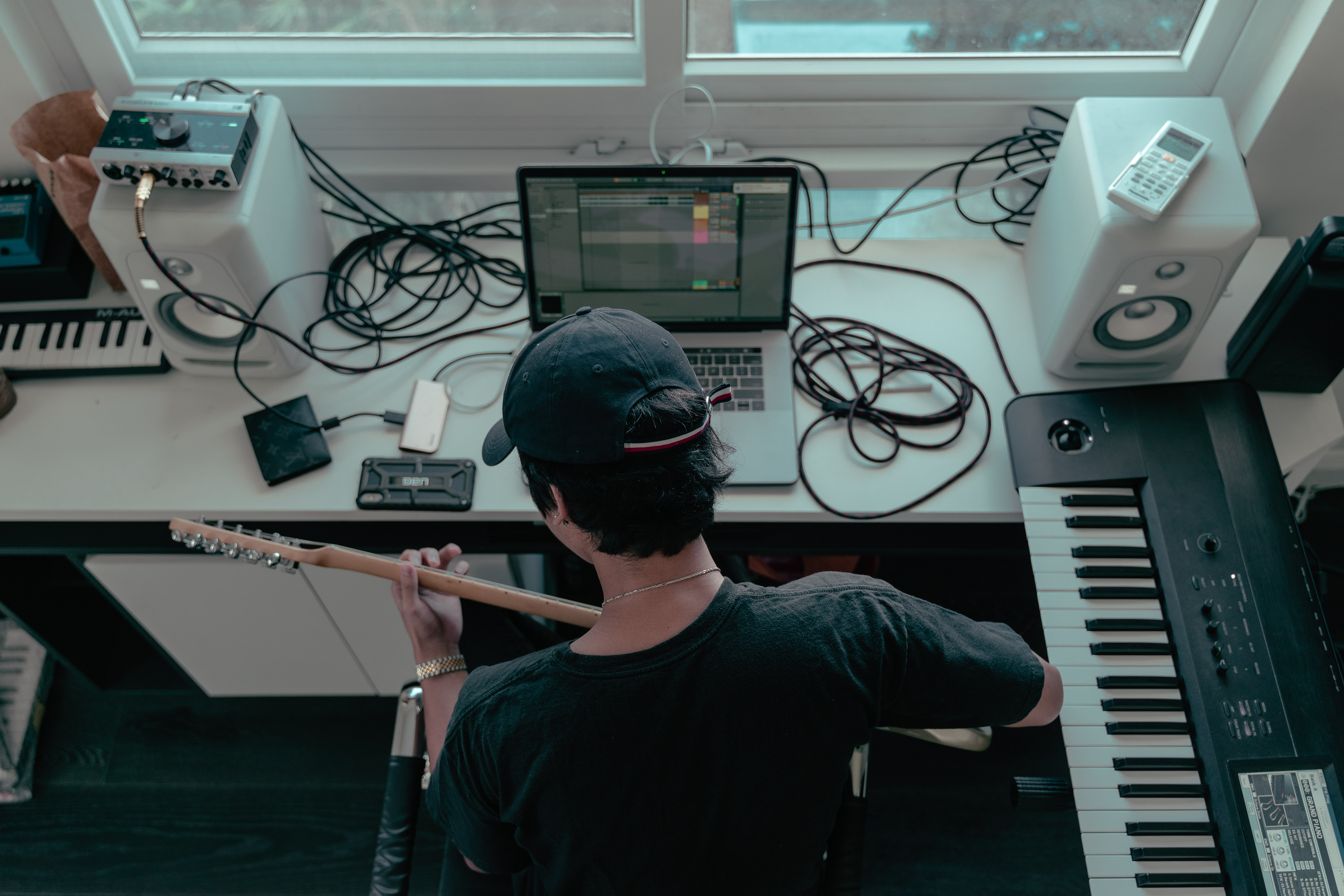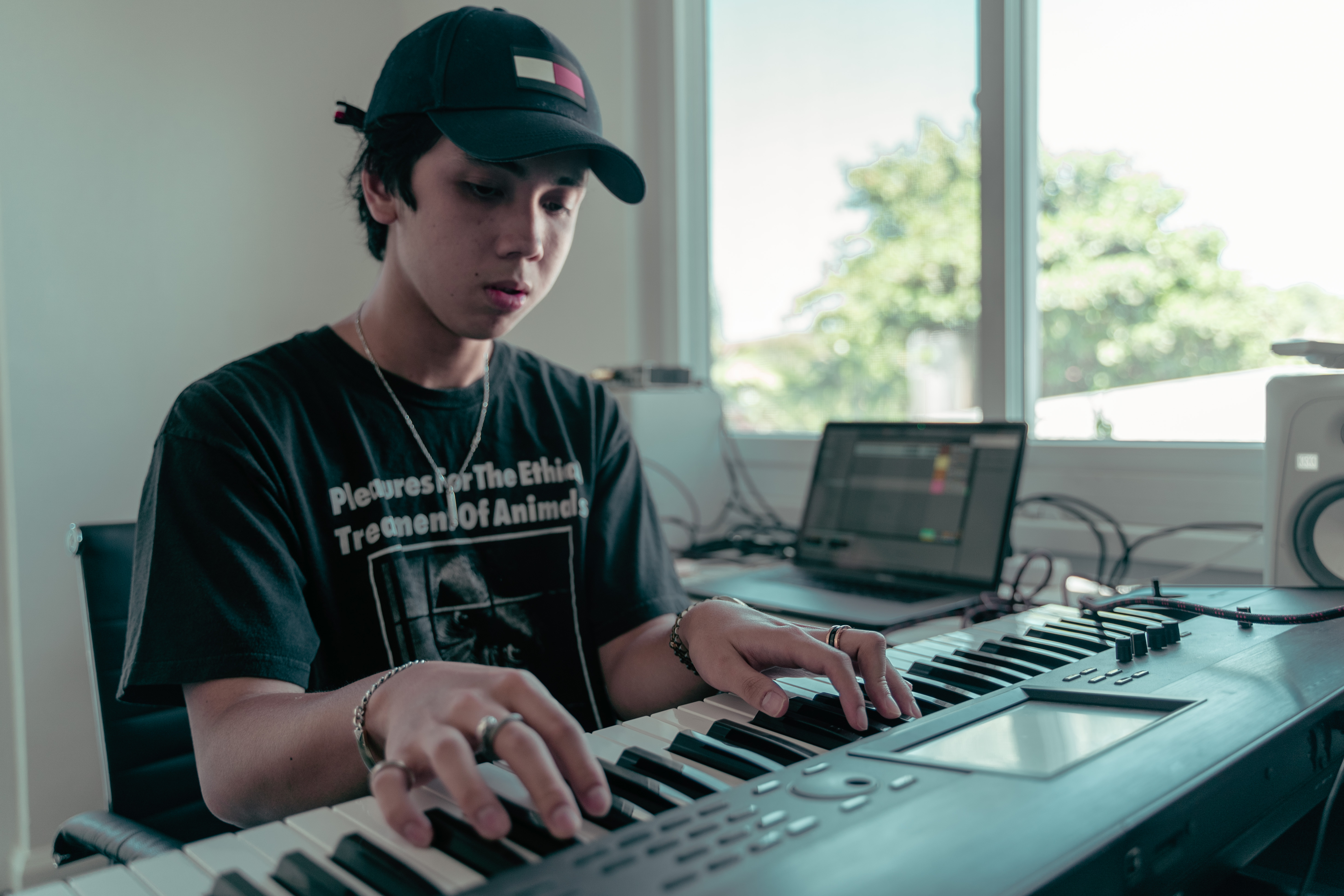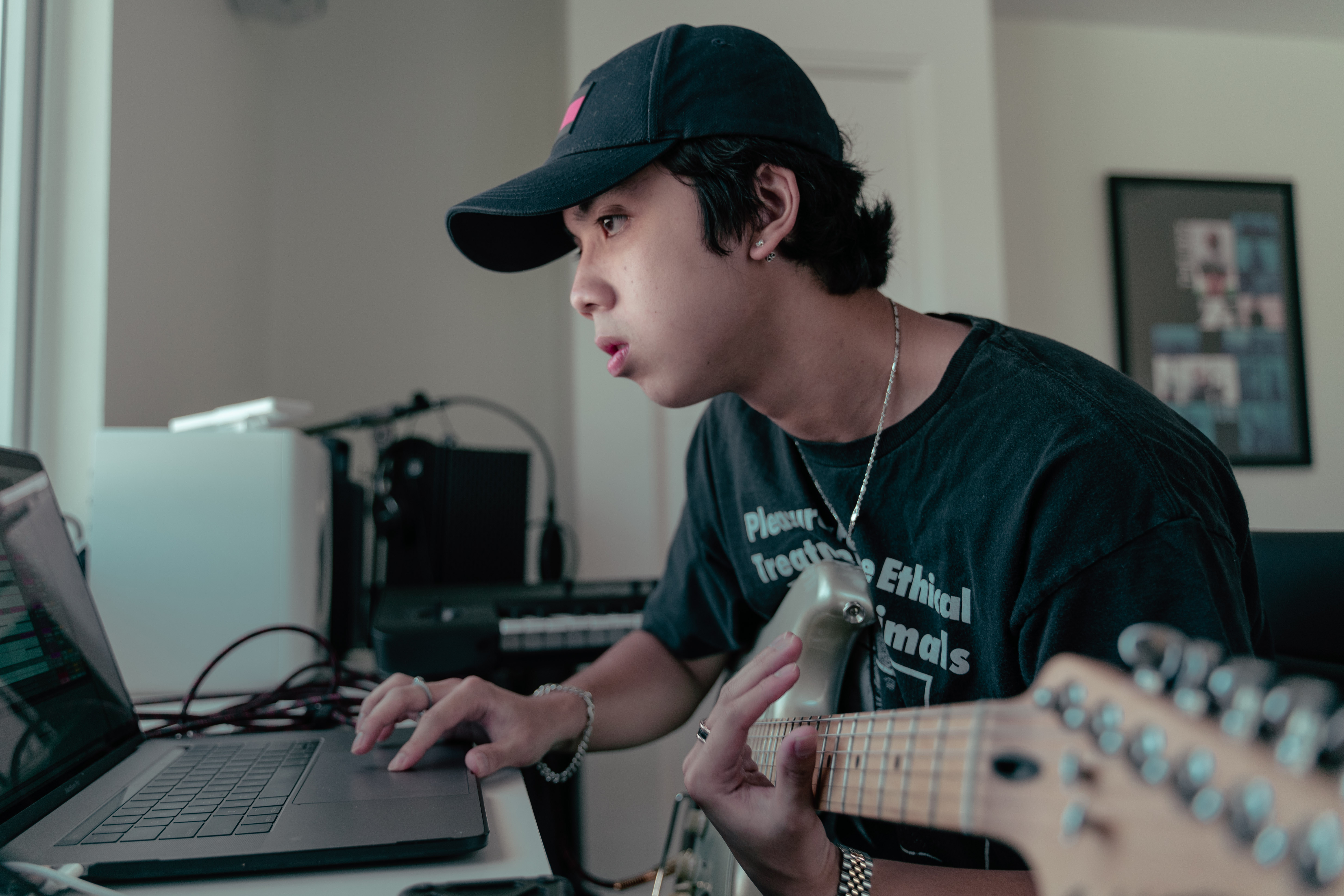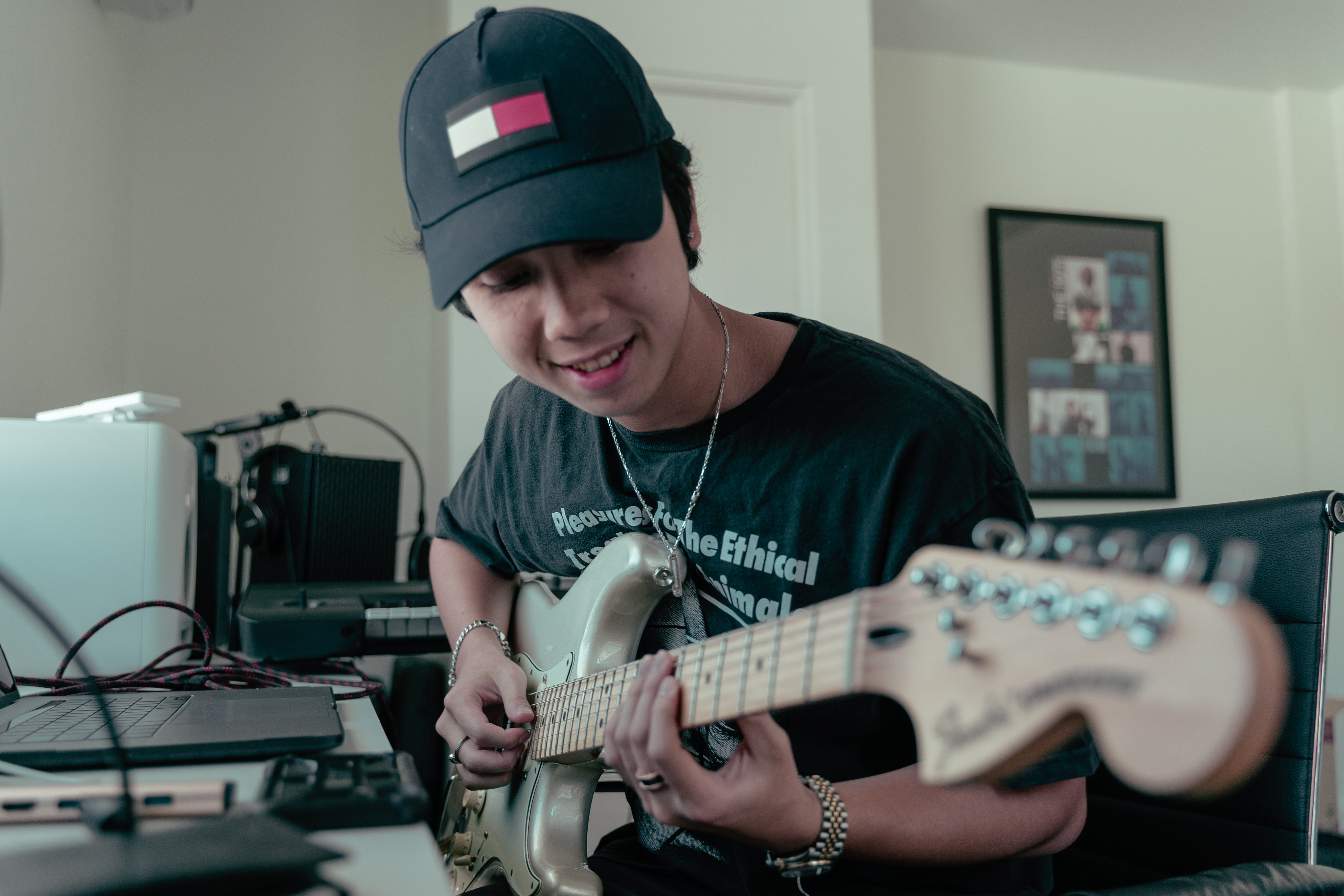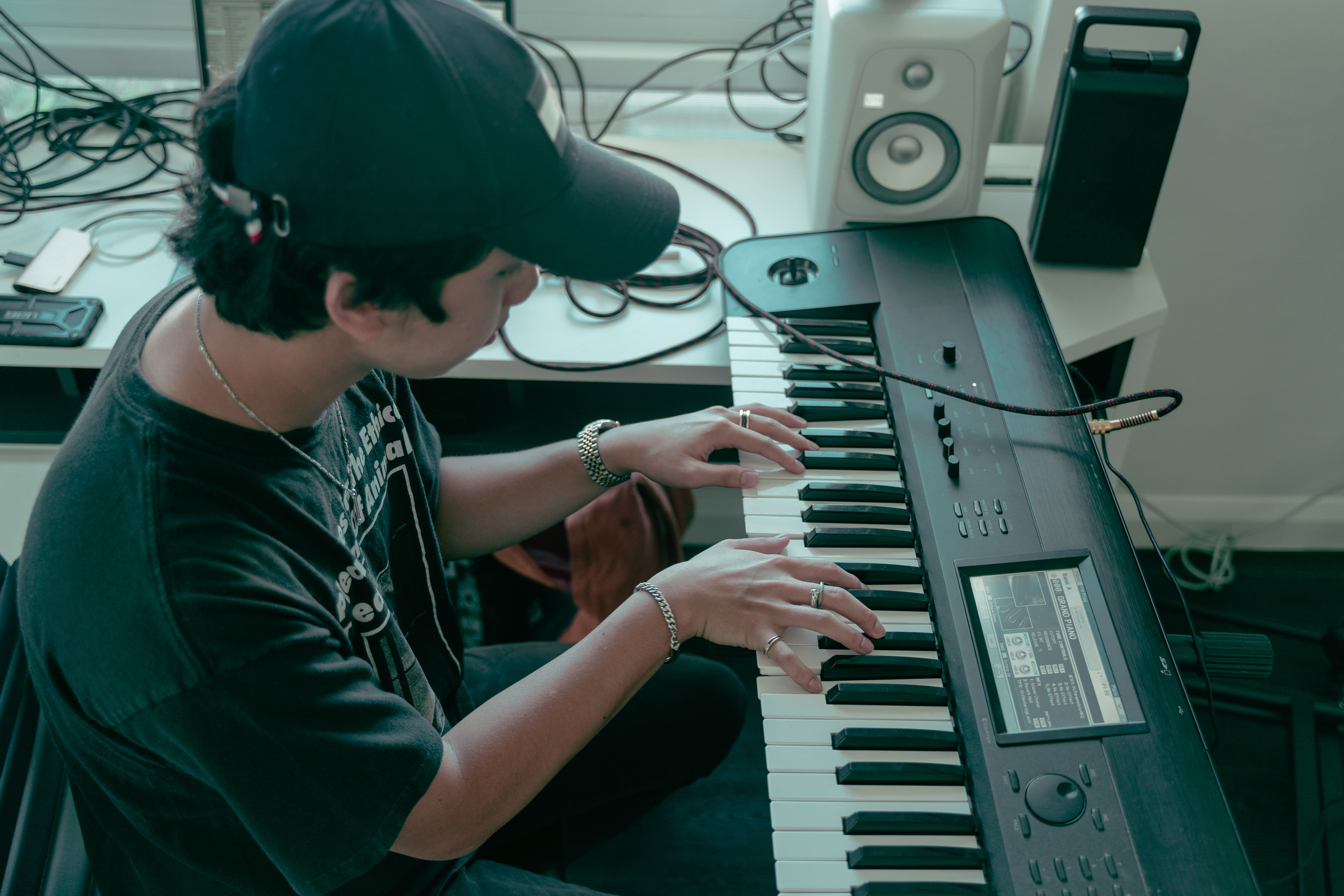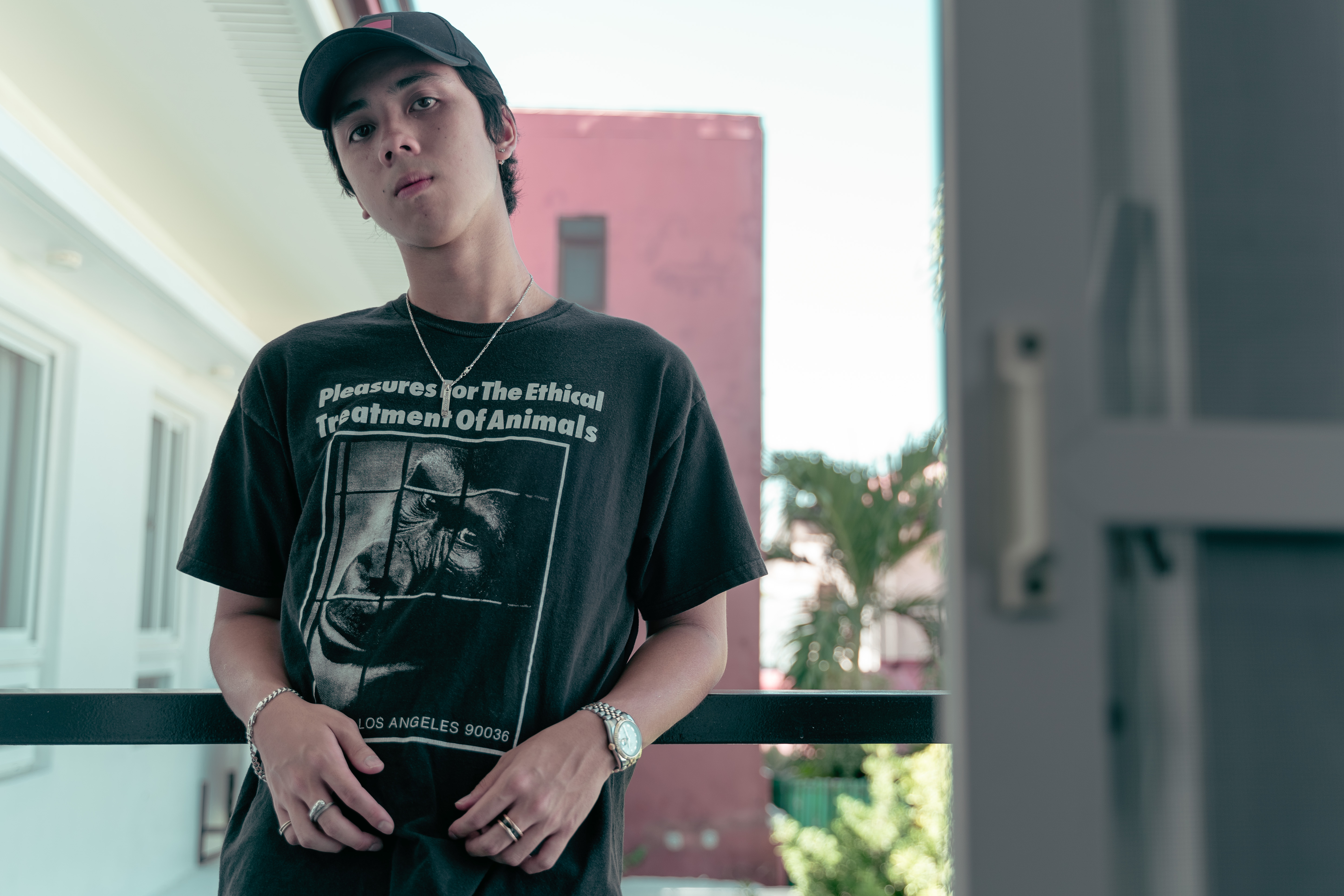 Let's talk about the craft. What's most challenging: is it singing, writing, or producing?
I think it's producing. I don't know about other people but for me, I'm a perfectionist. When you have a blank canvas, the possibilities are endless. For me, production is the hardest because in songwriting you write a song according to the instrumentation but without it, it's like a blank canvas so you don't really know. Coming up with a beat, an instrumental, is the hardest part simply because you just start with zero.
You were doing well as an independent artist, why sign with a record label?
It was my dream to really do music and get paid to do music. It's something that I wanted as a kid, being able to perform music and at the same time get compensated for it. The record label, Universal Records, just came out of nowhere and they offered exactly that so why not, right? I just took it.
Now that you're a full-fledged artist, although still a teen, how do you handle all that pressure?
I don't know, man. Actually, there's no pressure at all. It's just chill. Before you guys got here I was just watching F.R.I.E.N.D.S. in my room. I don't put pressure on myself, that's why they get mad at me–the UR [Universal Records] people, the bosses–because I never follow deadlines. I don't know, man. If I feel like I don't wanna work, then I don't wanna work. Why create something when you're not enjoying? Maybe it's just me as a kid, but that's how I think right now.
"I'm gonna make music whenever I want to make music because that's genuine. When I reach a point where I'm creating music for other people, and not for myself anymore, that's when I should stop doing music."
So right now I don't put any pressure on myself. A lot of people might put a lot of pressure on me, but from myself, nah. It's just chill, dude. I have so much fun doing this shit, it's like a game and kids love playing games. Like PS4 [Playstation 4], who gets pressured playing PS4? It's the same for me. It's fun, all of it.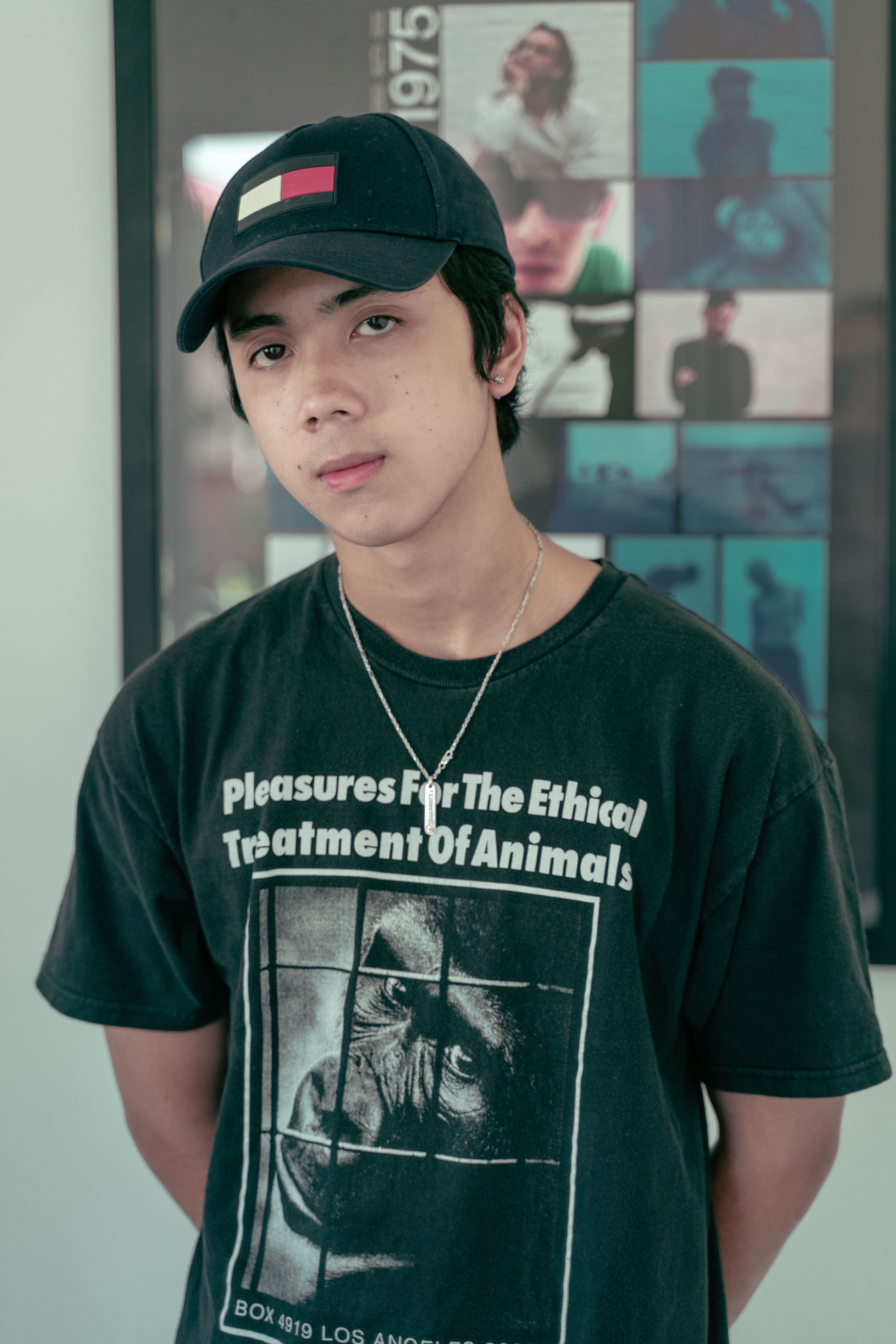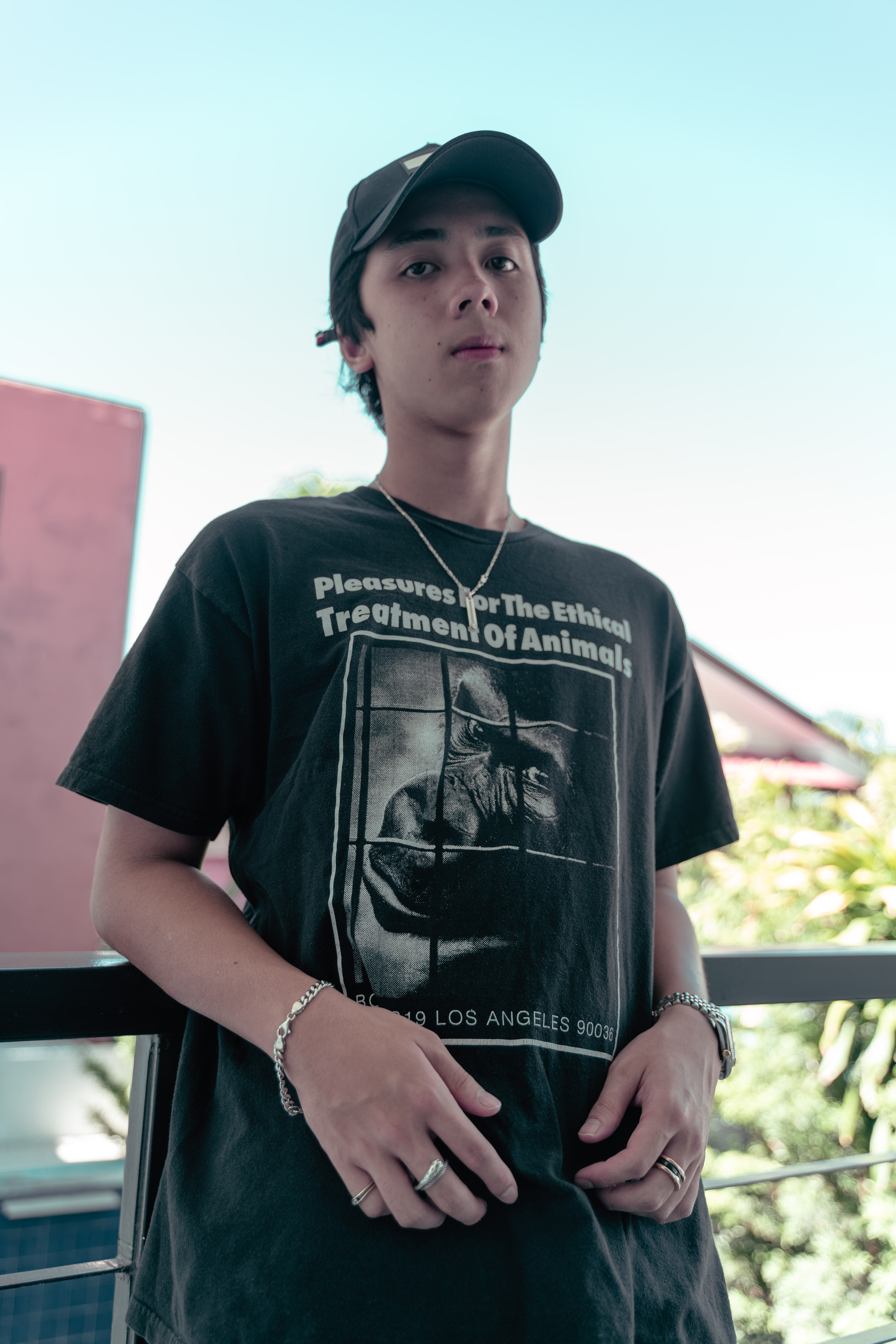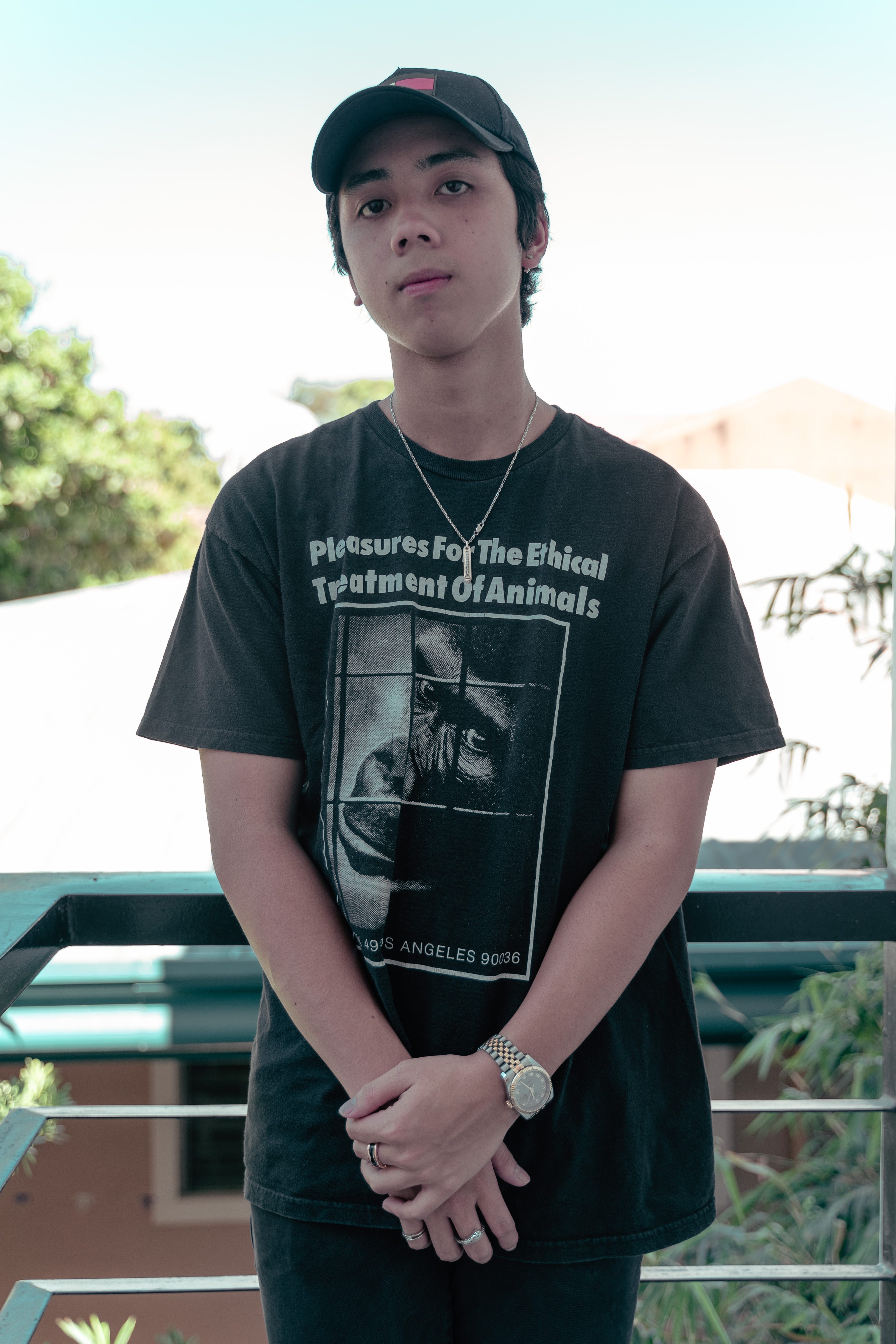 What's next for Fern.?
I'm coming up with an EP. I've been working with a lot of people, a lot of producers. Just meeting a lot of people, you know, that's what I love about making music. It connects people and it brings people together. It's cool, man, I have like seven songs coming up and they all sound different from each other. I also have a music video and it's sort of like artistic.
"We created a concept that will be…something, for sure."
With a new EP in the works, we're treated to Fern.'s latest single "Sober Up".
The song builds on Fern.'s signature sound, all while adding a fresh vibe and a catchy hook to a song that explores more on the intricacies of youth and trying to make sense of his various experiences being in the industry.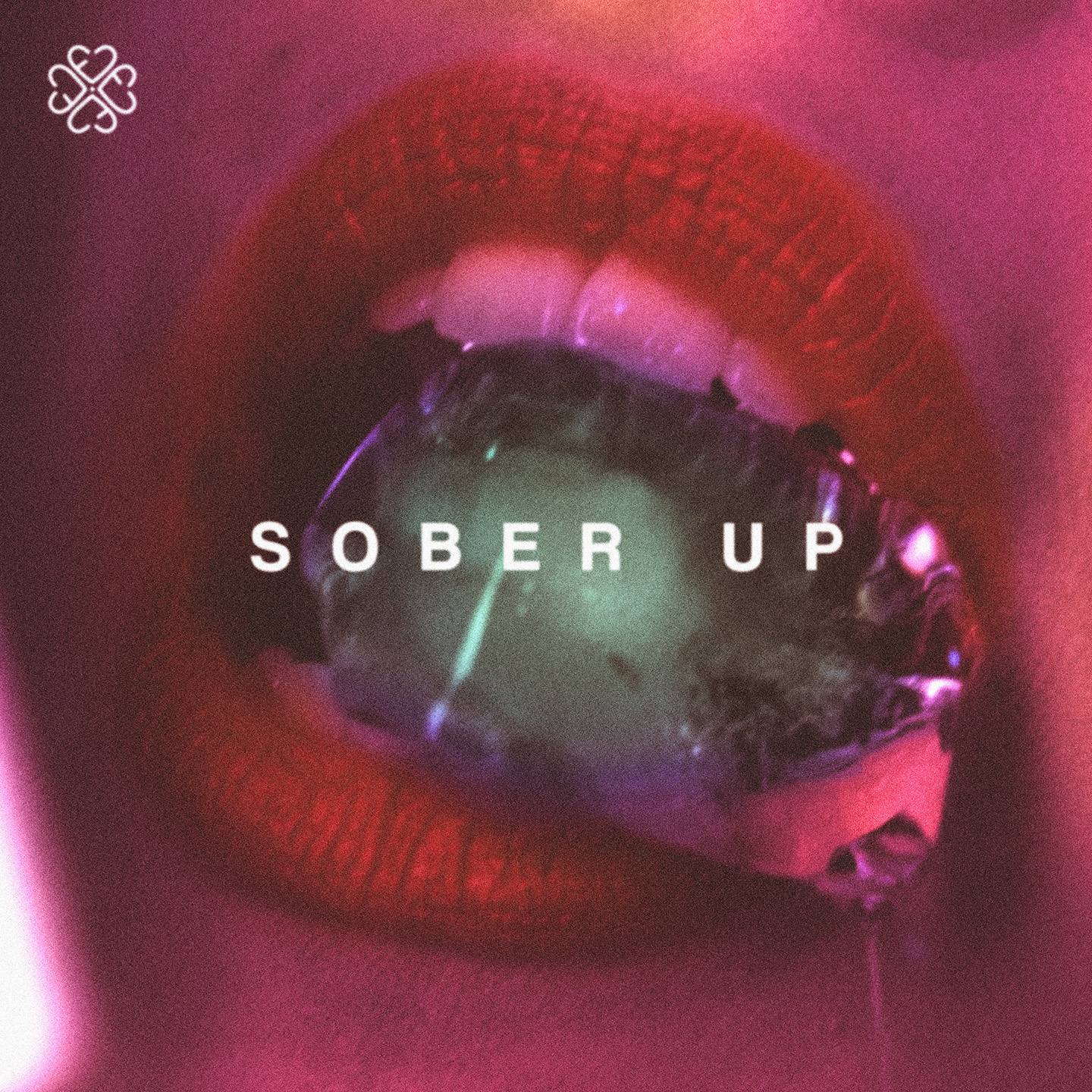 In a press release, Fern. describes how "addiction" played a part in the process saying, "When I wrote this song I found myself in a deep hole of addiction, and I found comfort in that space, which we all know is a very unhealthy way of thinking—but somehow I felt empowered. So in this song, I presented myself as this singer with very dark thoughts and lives a life that resembles that of a 'rockstar', which is something I found very 'cool' at the time. At the same time, it was an attempt to mask my insecurities and to prove a point to myself."
Listen to "Sober Up", now on Spotify.
Photos by Kyle Aguas (@kyleaguas)
Follow CLAVEL on Facebook and Instagram.
Related Posts