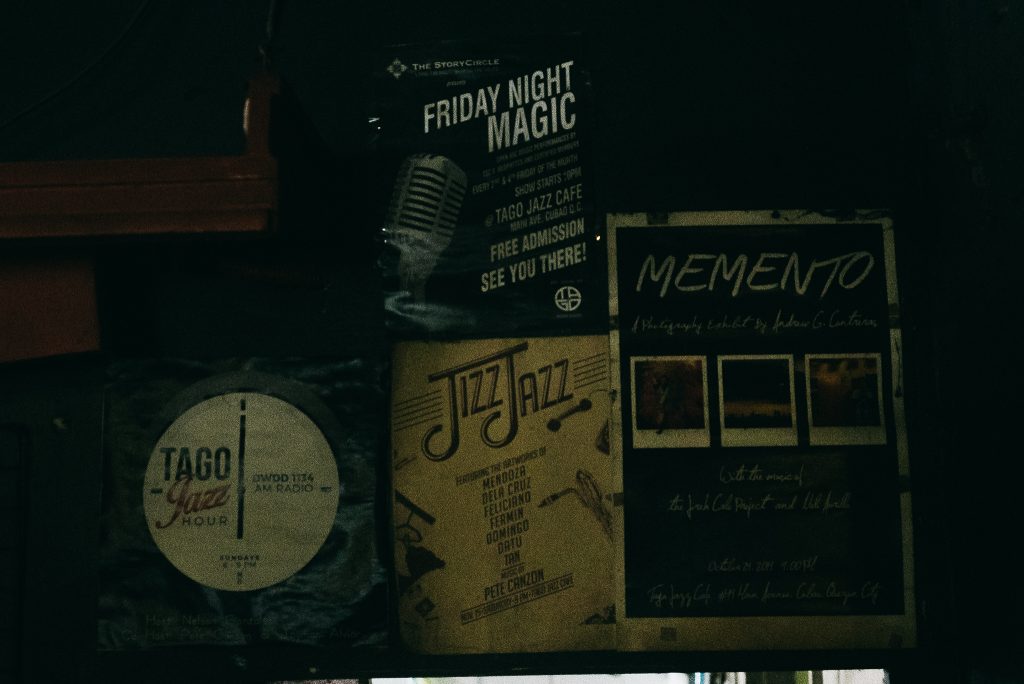 Perhaps a genre of surprises, jazz has different elements and styles that reproduces and amplifies blues, vocal, and instrumentals in a way that travels smoothly across air space. The surprises come in the form of improvisation — spontaneous bass lines and drum or sax solos that are mostly spur-of-the-moment are what makes jazz an essential character in music to this day.
Here in Metro Manila, one of the premier houses in the local jazz scene can be found in Cubao City. Opened in 2011, Tago Jazz Cafe is tucked away along Main Avenue.
Currently, Tago is under renovation due to the effects of past typhoons and monsoon rains. We dropped by site and talked with owner, Nelson Gonzales, to discuss Tago, jazz, and their comeback.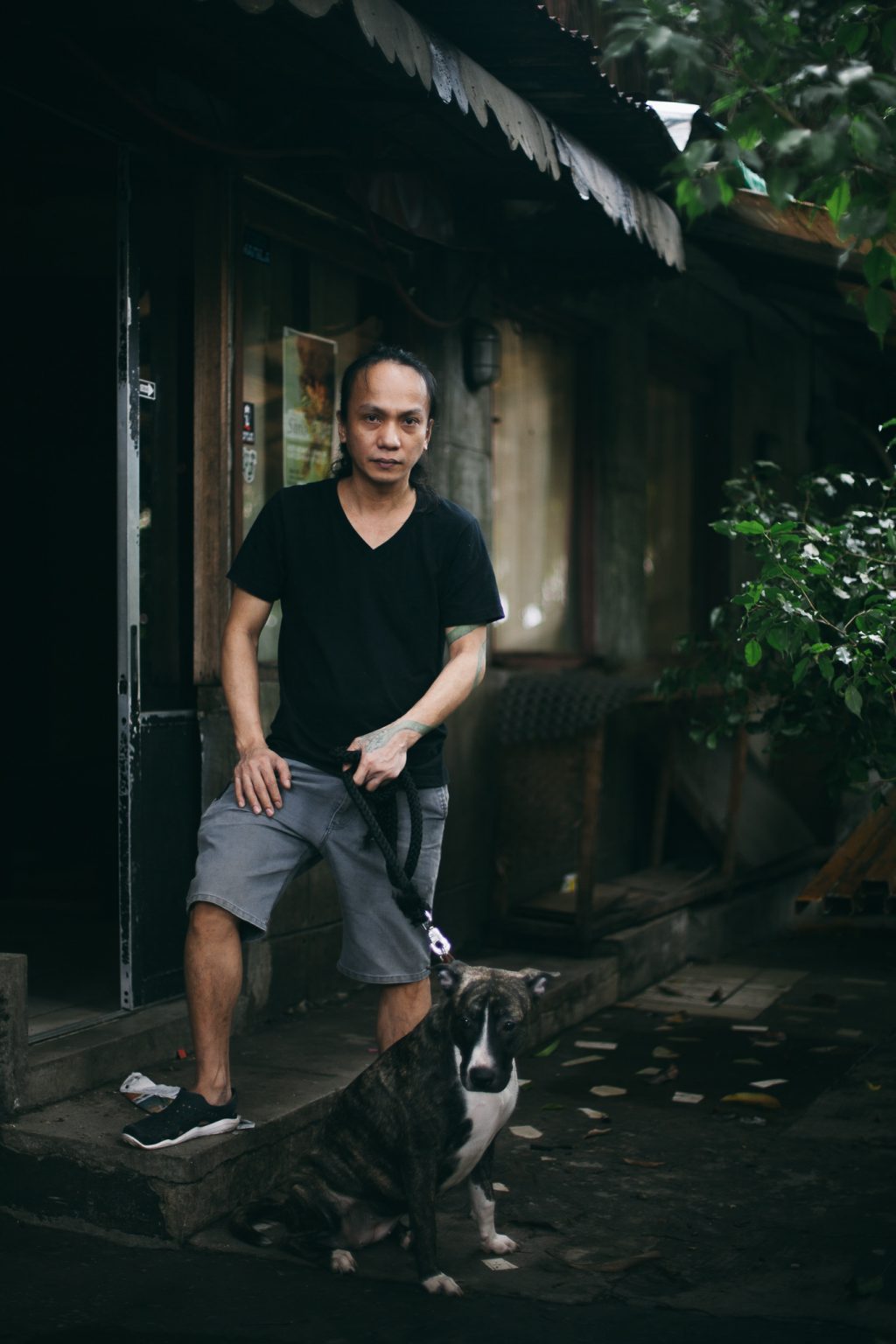 Tell us what's been happening here at Tago.
Tago has been here since 2011. Naka-dalawang season (revamp) na kami and now we're entering season 3. Right now we are…pumoporma to renovate the house because it's falling apart and all my efforts are concentrated on putting it up and putting Jazz back in the scene.
Tago, before closing

Tago, during renovation
Why start a jazz bar?
During that, time wala namang jazz joints dito sa Philippines, or at least in Metro Manila. So me and my friends decided to put up Tago. This place has been here for 8 years. During those 8 years a lot of people came here––super musicians came here, both local and international.
Like who?
Most of them are really notable like Noli Aurilio, Skarlet Brown, Rey Infante. If we're talking international, Edsel Gomez is a heavy cat. He's the pianist for Dee Dee Bridgewater, another heavy cat. Christian Bucher from Switzerland. Lada Obradović taga France naman. A lot of cats come through.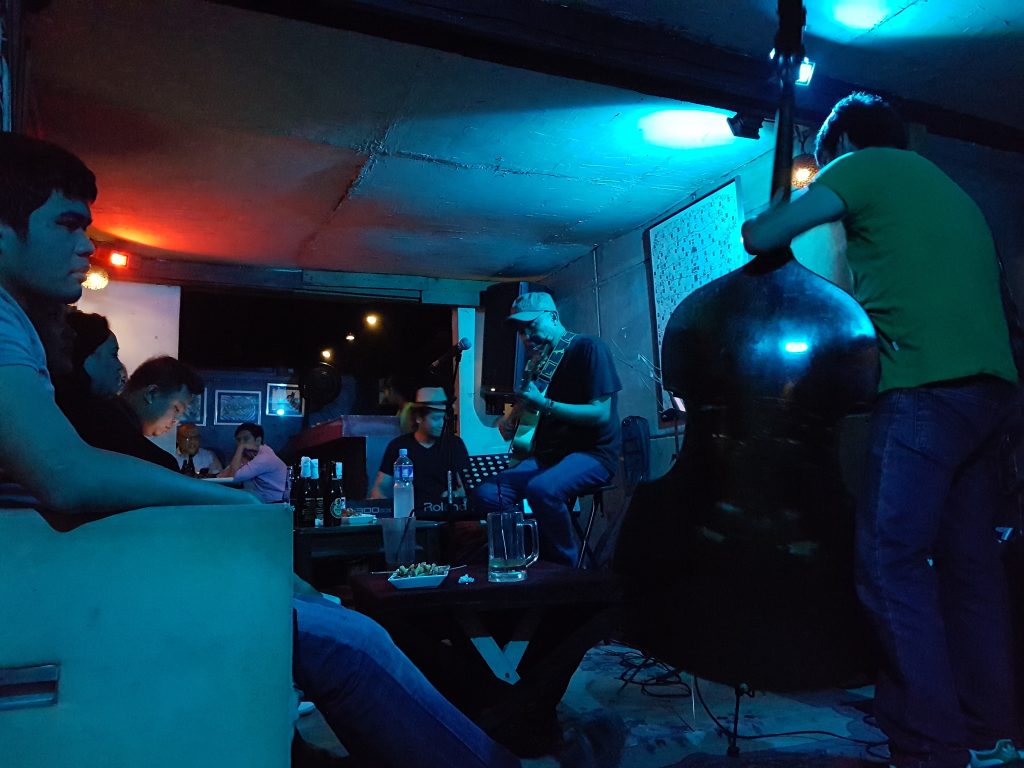 Did you guys invite them over to play here?
Actually, parang magic nga siya e. Sila 'yung naghahanap ng lugar. Kaya pag punta nila ng Pilipinas, naghahanap sila ng eksena and Tago 'yung nahanap nila.
Do you think classic jazz is lacking in OPM?
Siguro mayroon konting-konti, pero you'll see and hear how OPM music is created, especially the popular ones––it's the faintest idea of jazz, wala eh. That's why the purpose of Tago and the community is to introduce and educate as many people as possible about this kind of music and culture. We're anti-mediocrity kaya we want to see more spotlight on the jazz artists para ma-present nila 'yung talents nila.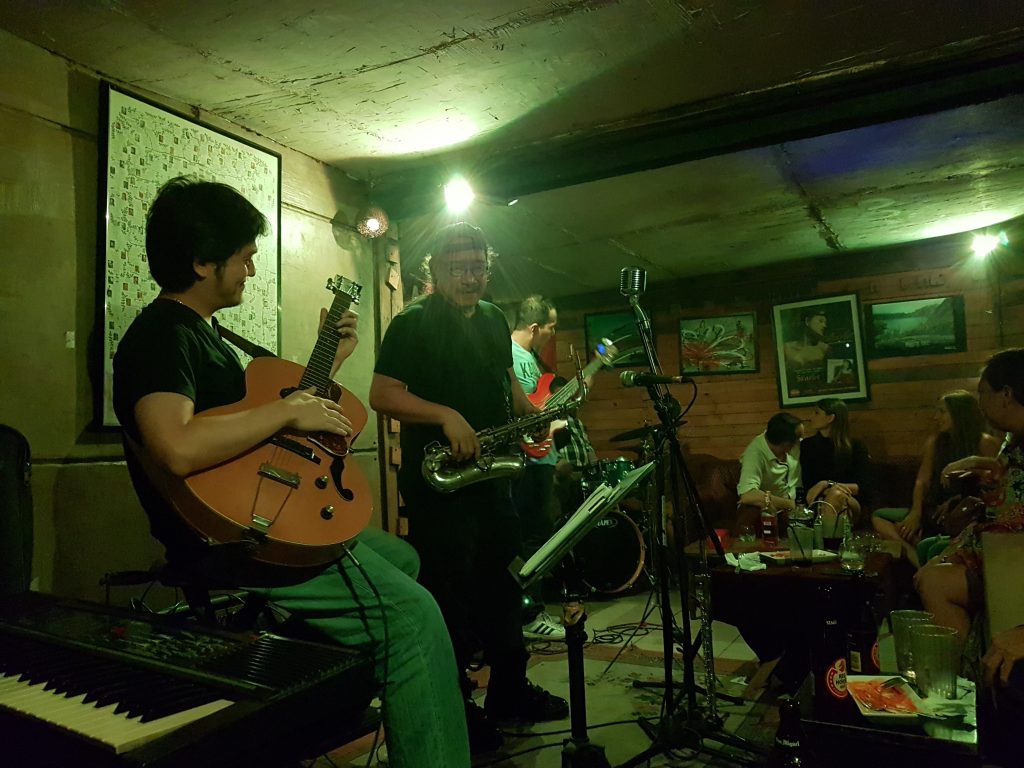 What do you wish to see or hear more of in today's jazz scene and sound?
Aside sa mabigyan sila ng venue for them to perform, more originals. Coming up with original work is the password to another parallel dimension. Meron tayong jazz dito, meron din globally. So having original thoughts put into music, doon napapansin ang Pinoy.
Who are your new favorite jazz acts right now? Who should we be listening to?
You gotta find Project Yazz, tapos New Game+, these young kids. Trifecta, Simon Tan Trio, Rey Infante Trio. Marami talaga. Some of them were actually born here in Tago, tapos nagsanga-sanga na lang. Kaya lumakas din 'yung influence ng jazz.
We heard you're spearheading a jazz project. Can you tell us more about it?
Since kailangan ma-spread 'yung jazz sa Philippines, we're planning to try to introduce it informally through gigs, events, community gatherings. Wala pa siyang pangalan but it's sort of like the Tago Jazz Caravan, a form of public service. For jazz talaga.







We can expect Tago Jazz Cafe to come back around October or November 2019. However, you can also help improve and push the renovation process along through donations. If you wish to donate, check out the details below:
GoGetFunding – Help Rebuild Tago Jazz Cafe
BDO Bank Account: Nelson C. Gonzales
Account Number: 0023 3010 3286
Follow CLAVEL on Facebook and Instagram for news, culture, and more.