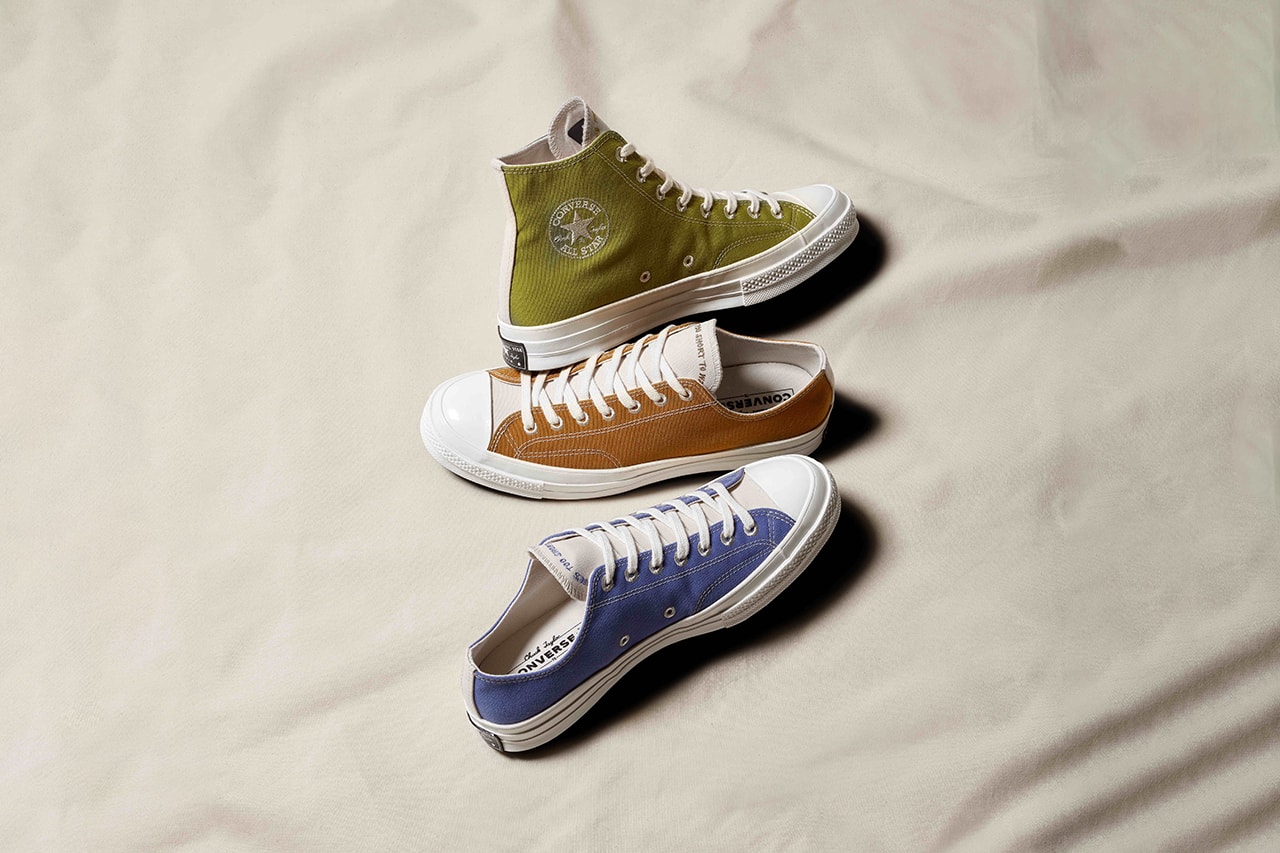 Converse Renew, emblematic of a new era of Converse design, takes on the challenge of — and finds solutions for — product creation using post-consumer and post-industrial waste. It blends a new approach to materials with inventive new methods of manufacturing, and with a singular aim: develop new and more sustainable ways of making Converse icons.
Initially released as a basketball shoe, the Converse Chuck Taylor All Star is an enduring icon of footwear design. During the past 100 years, Converse has been committed to the shoe's continual reinvention. This is evident in design and materialization, where the Chuck Taylor All Star has been the natural starting point for a number of fabric and construction experiments.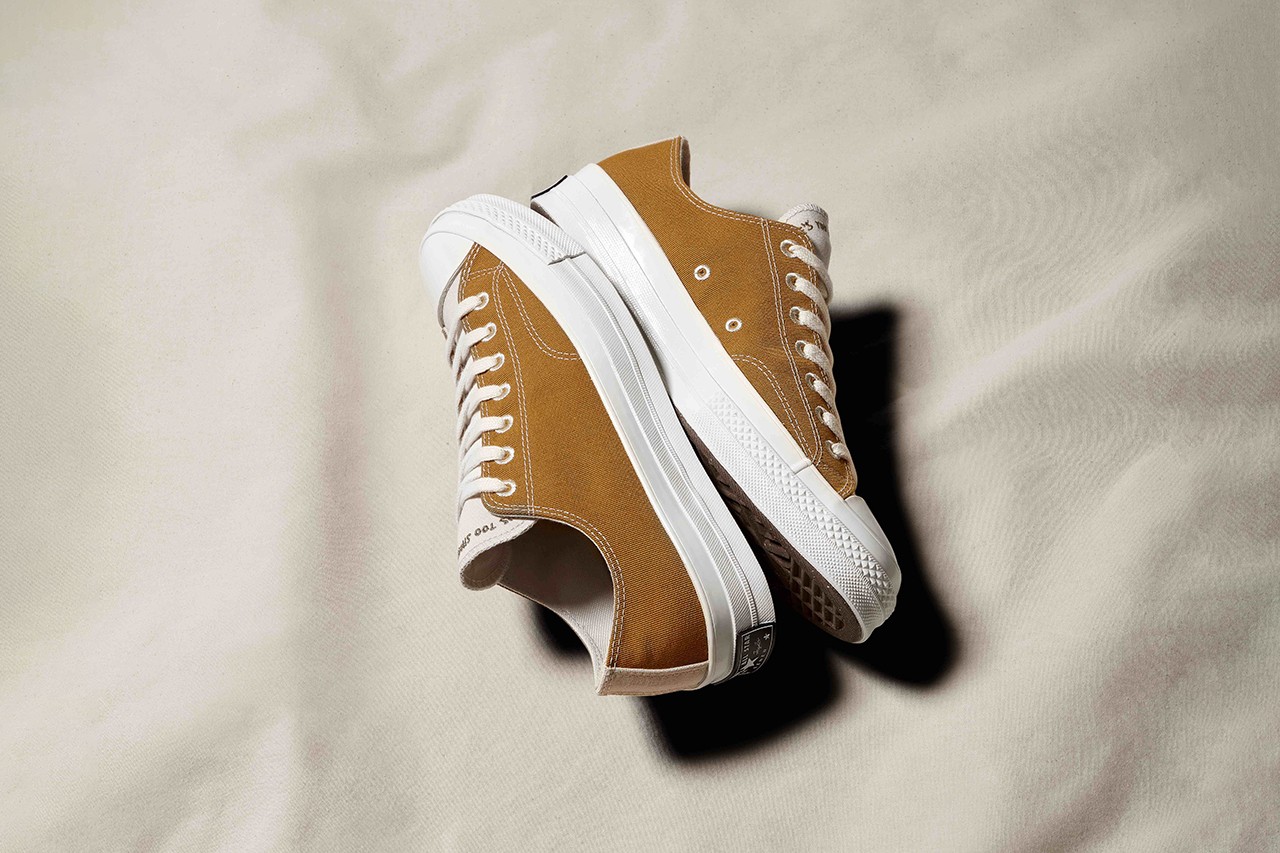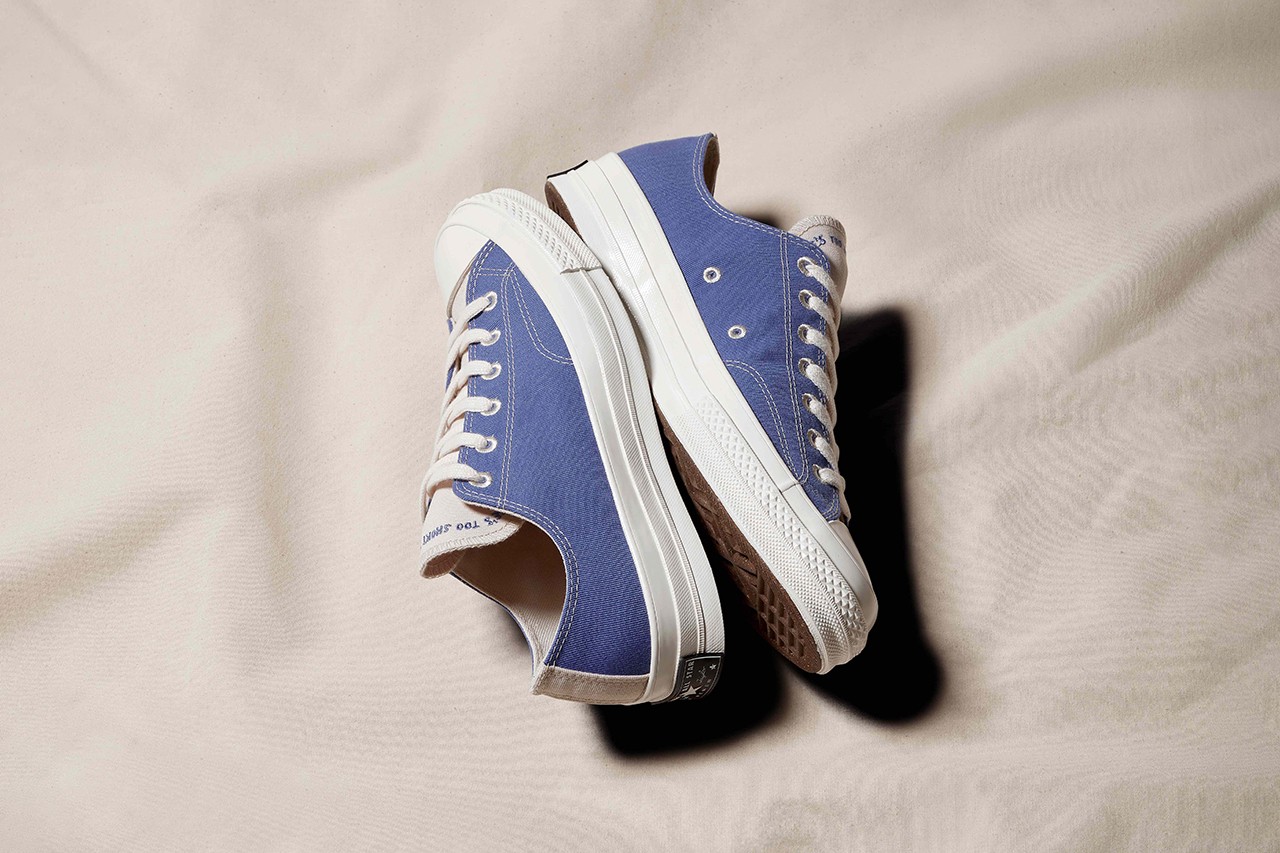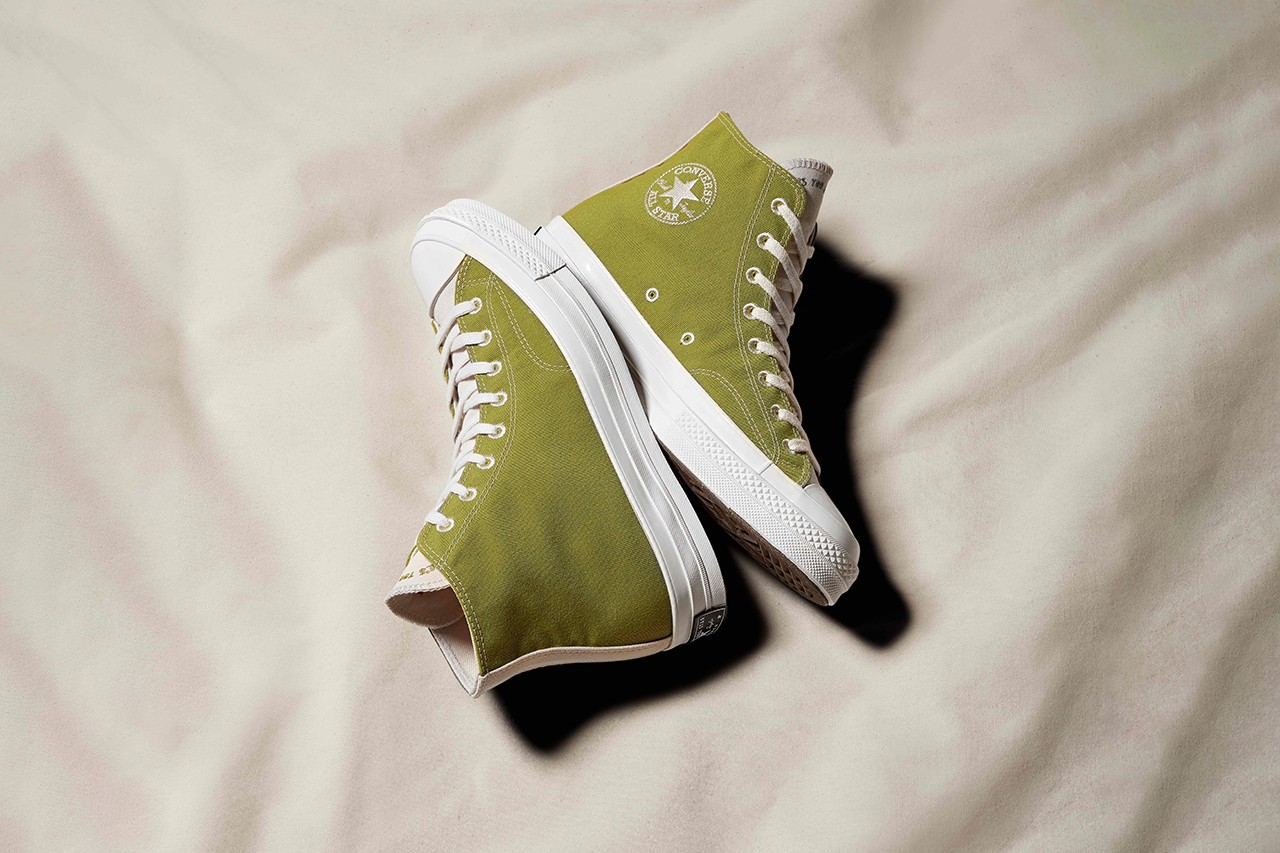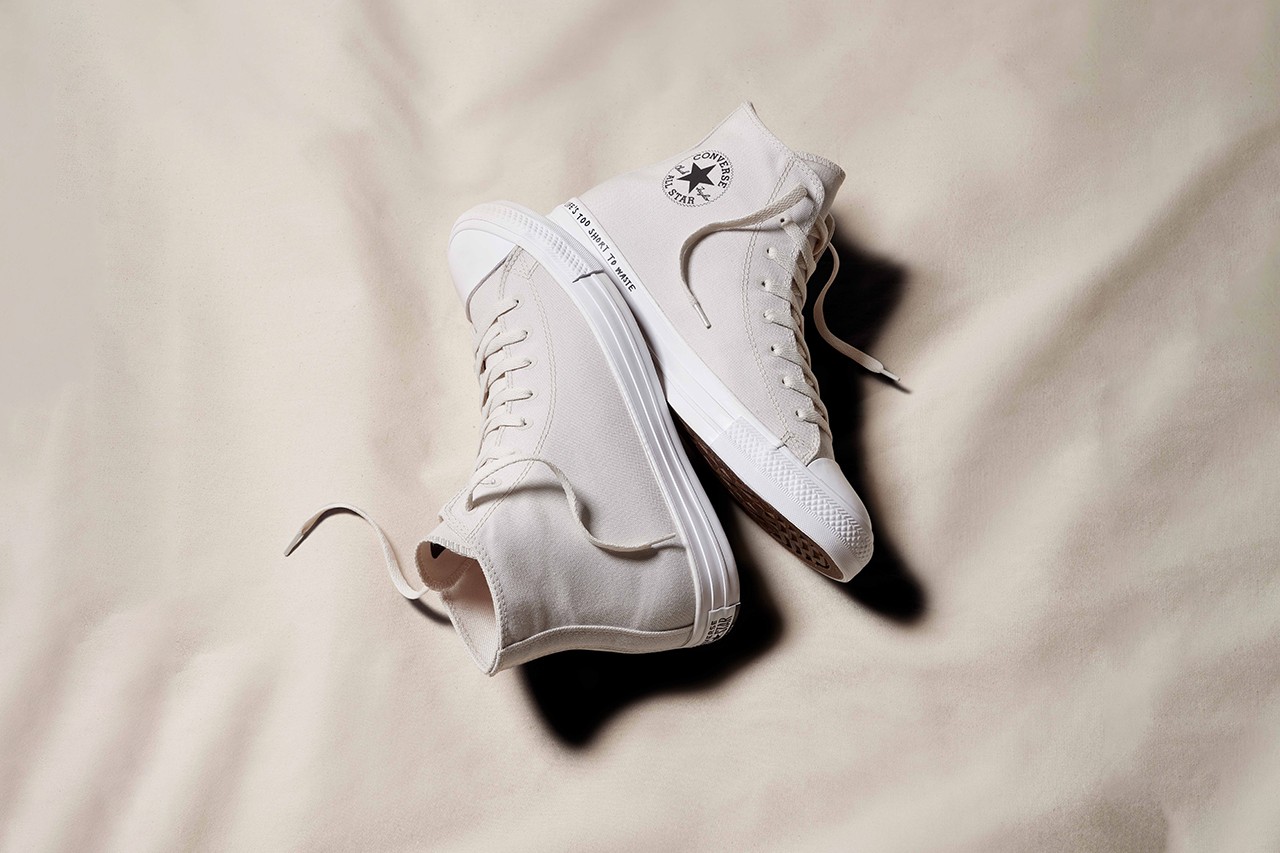 Starting with the Chuck Taylor All Star, three Renew Processes — upcycled textiles, recycled PET and recycled cotton canvas blends — will give literal tons of waste a second life.
Converse Renew's Three Processes
Renew Canvas: the same feel and look as traditional Converse canvas, except now made from 100 percent recycled polyester that came from used plastic bottles.
Renew Denim: using an in-house upcycling process, denim jeans that were diverted from landfills serve as the first example of Converse's capacity to turn single-source upcycled textiles into a Chuck Taylor All Star or Chuck 70.
Renew Cotton: this proprietary process transforms cotton canvas waste from the manufacturing process to create a composite 40 percent recycled cotton with polyester to form a new yarn. (In future seasons, additional recycled blends will be explored.)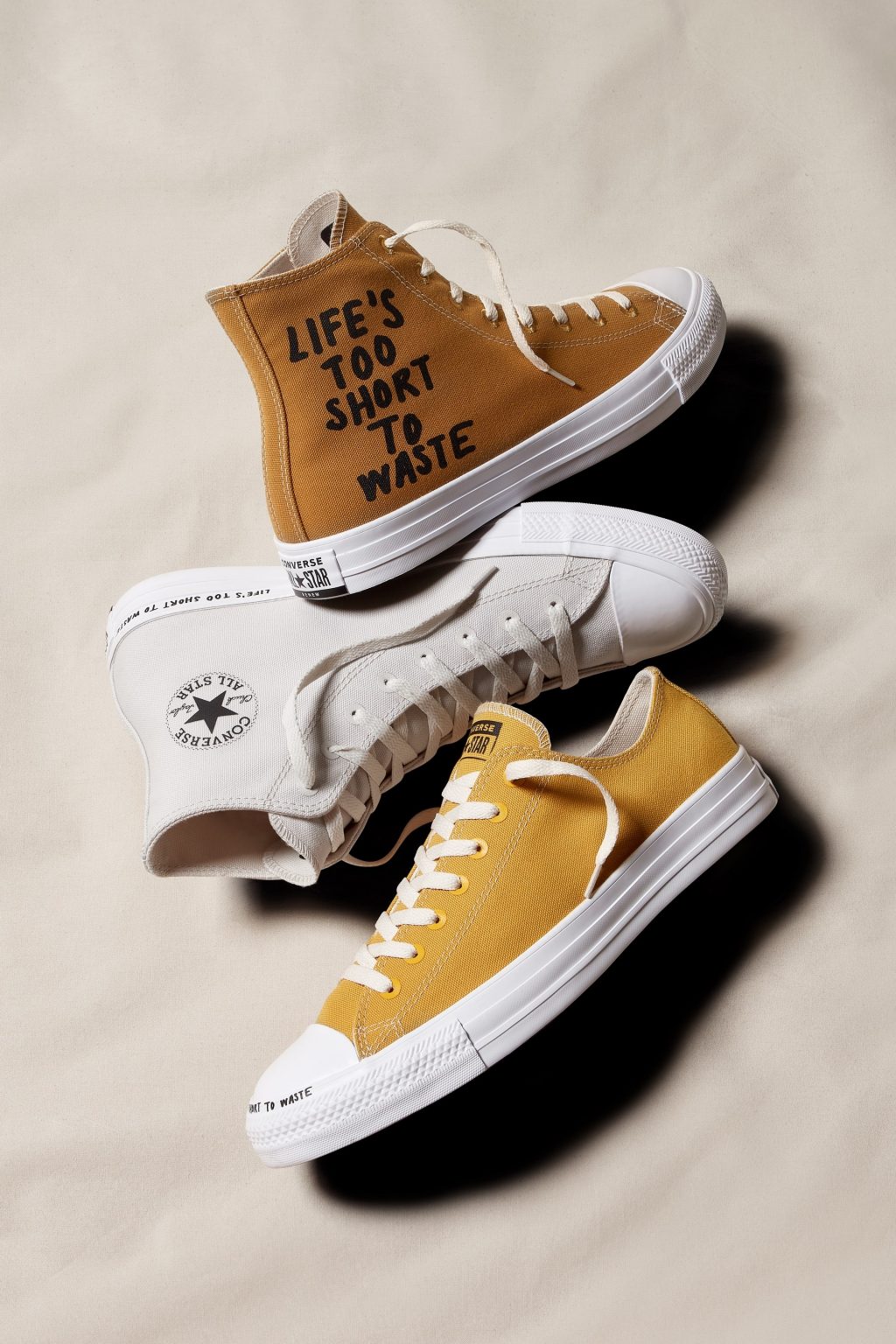 The Converse Renew collection is now available in Glorietta, Greenbelt, EDSA Shangri-La, Ayala Feliz, and Lazada.com.
Follow CLAVEL on Facebook and Instagram for news, culture, and more.

Related Posts