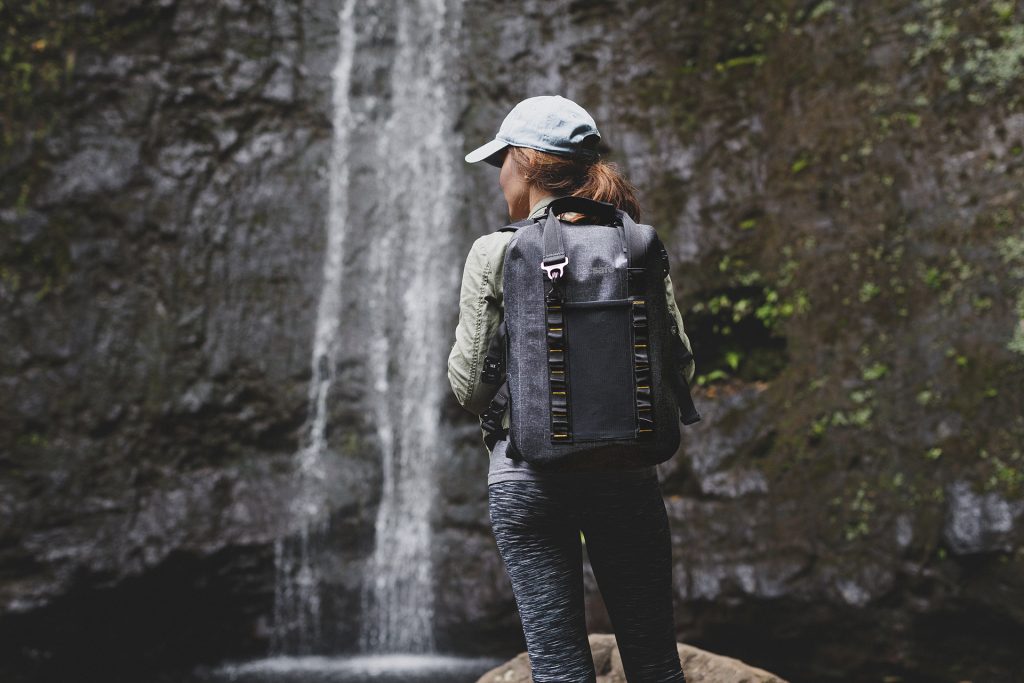 A good bag goes a long way, especially in months when the skies are bleak, and the rain is non-stop.
From sudden drizzles to strong typhoons, the wet season in tropical countries like the Philippines can make daily living more difficult than usual. With that it's best to have your things on hand anytime, anywhere.
Here we've curated a list of bags to safely store your valuables in. No matter how bad the weather gets, you can count on these functional selections from the original anti-theft bag Pacsafe and one-stop shop for everyday convenience Urbanize to make carrying your belongings a breeze.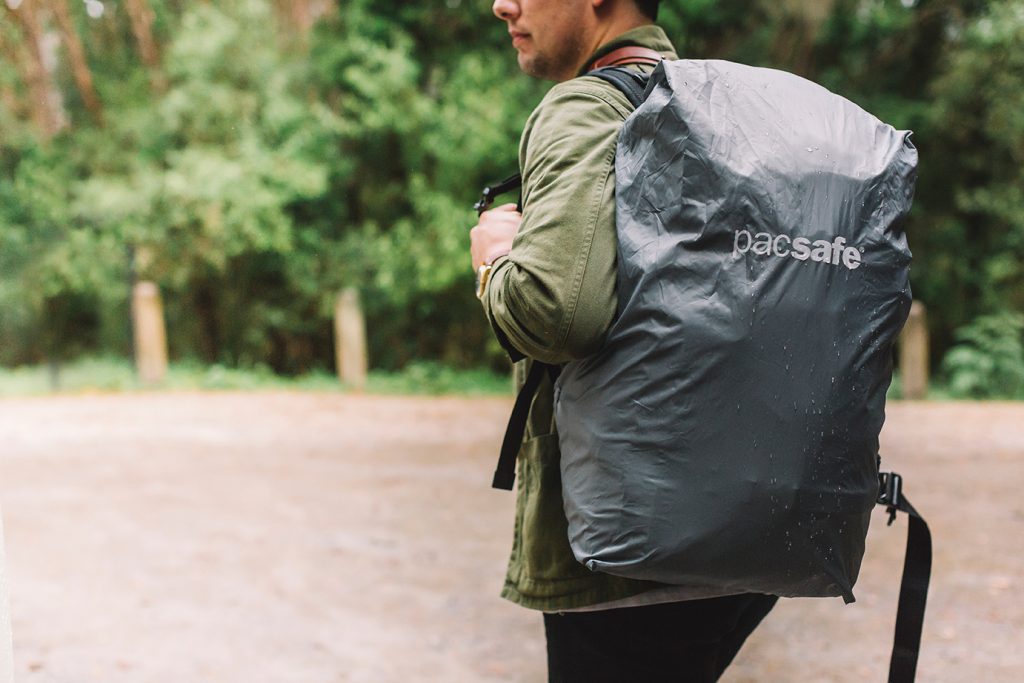 For the minimalist commuter. Sure, cloth backpacks are cute for work or school. Get them wet, however, and you'll be forced to dry them for hours on end. To avoid this, put them in a light rain cover from Pacsafe. With a fit backpack volume of approximately 12 to 20L, it wraps fully around your back and block water droplets from seeping in.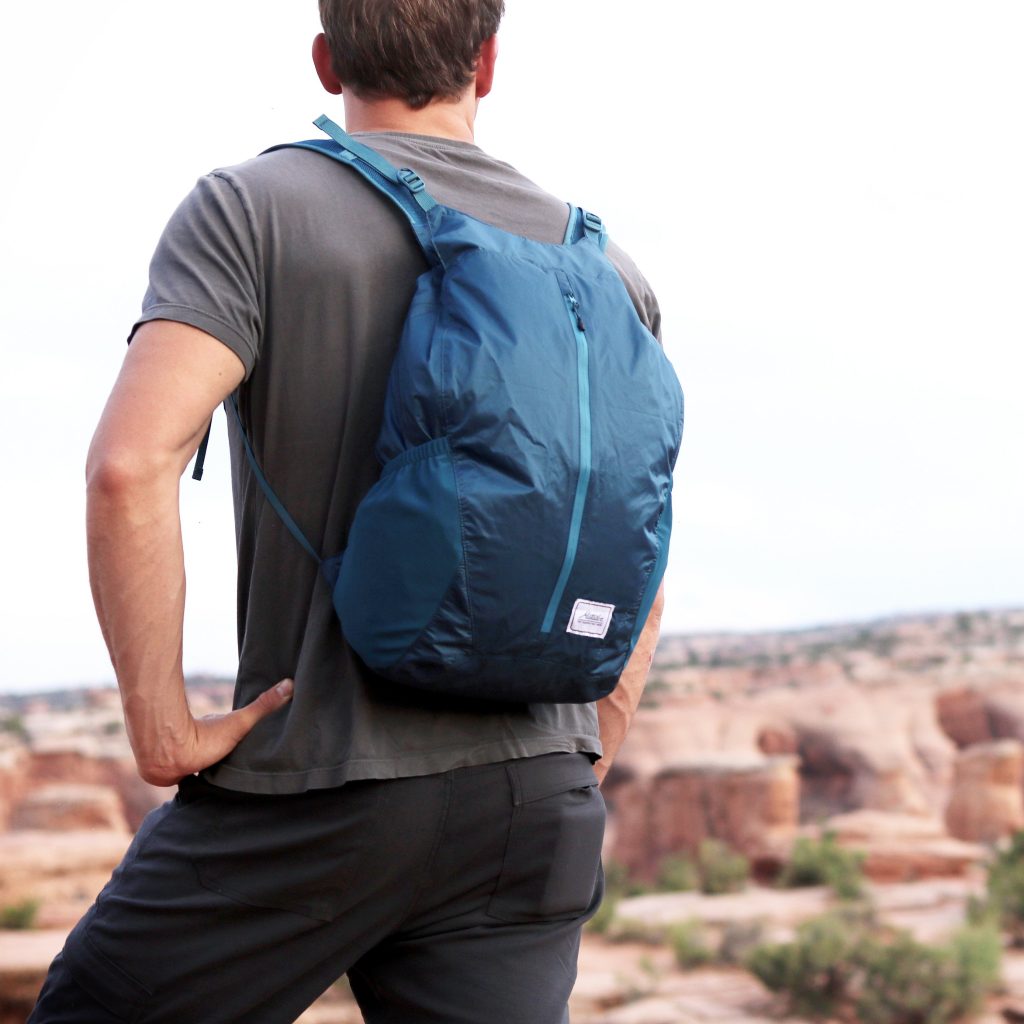 For the on-the-go city dweller. Packable backpacks aren't a new concept. But the Matador Freerain24 Packable Backpack, available at Urbanize, revolutionizes in more ways than one. At just 6.6 oz with a carry capacity of 24-L, this is among the brand's lightest and most ergonomic bags—a practical choice to stow the items you need before your next appointment. True to its name, it frees of your items of raindrops and allows you stay mobile in stormy weather thanks to its silicone waterproof coating and ripstop nylon, 30D Cordura fabric, a water-resistant zipper in its front pocket, as well as non-absorbent shoulder straps. Besides these, every Matador Freerain24 includes a rolltop storage bag that makes compressing it fast and easy.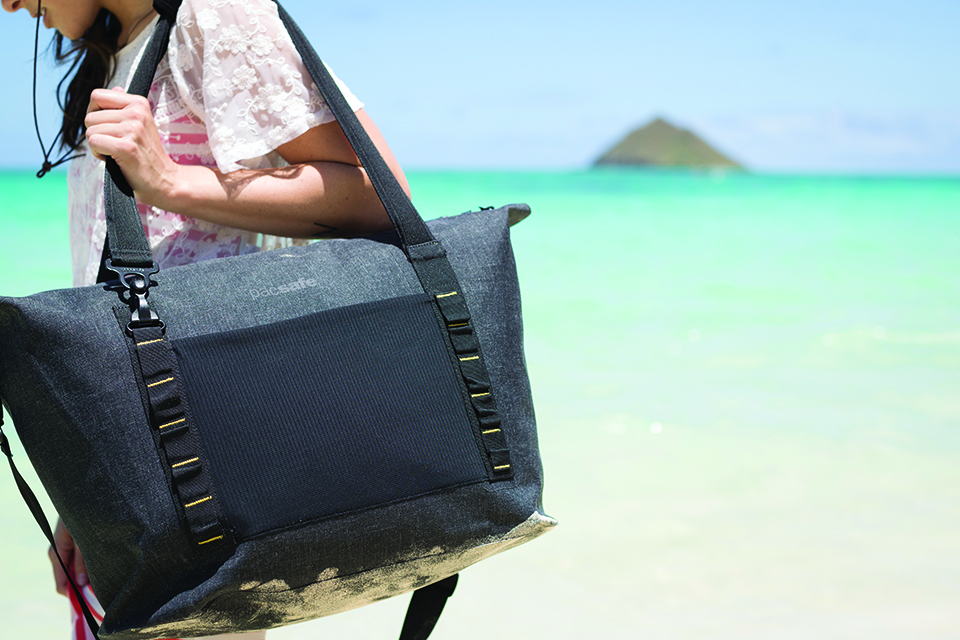 For the stylish traveller. On days when you don't feel like wearing a backpack (or if tote bags are more your style) consider sporting the PacSafe Dry 36L Beach Bag. It's constructed with TPU coated nylon and polyester (the same material typically used on life jackets), making the exterior tough and soak-proof. And unlike other beach bags, the Dry 36L is anti-theft. It can only be opened via zipper lock. Did we also mention its internal and external dividers? They're practical in the event you need to separate, say, your drenched clothes from the dry ones.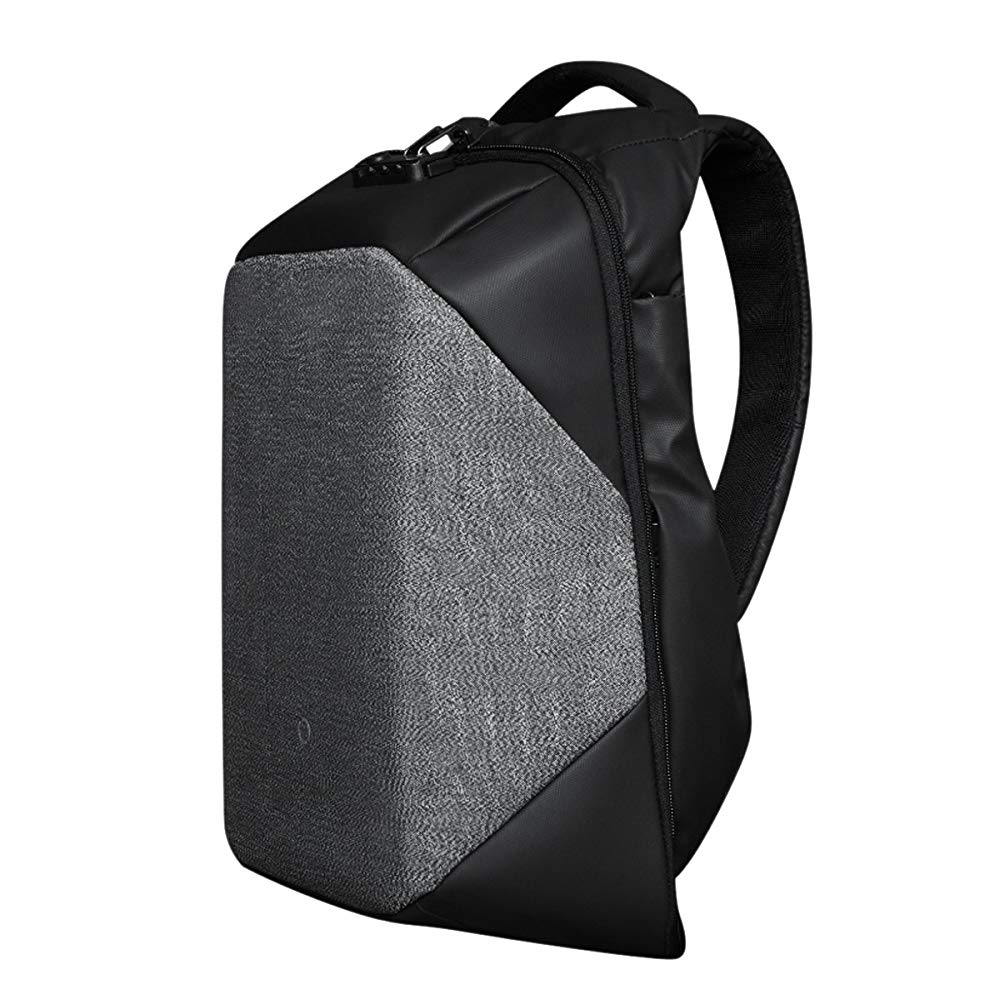 For the precautious techie. Gadgets can be pricey and hard to repair. One too many rain droplets and your prized electronics are sure to be broken. That said, safeguarding them in the sizable Korin Clickpack from Urbanize is worth the investment. It boasts of a water-resistant front panel and rain bag cover, giving the backpack double layered protection against downpours. Other cool specs include its slash proof exterior, RFID magnetic strips, and three-digit combination. If that's not enough for your techie self, the Korin Clickpack also comes with an inner sleeve to slide your laptop in and a zipper compartment that doubles as power bank.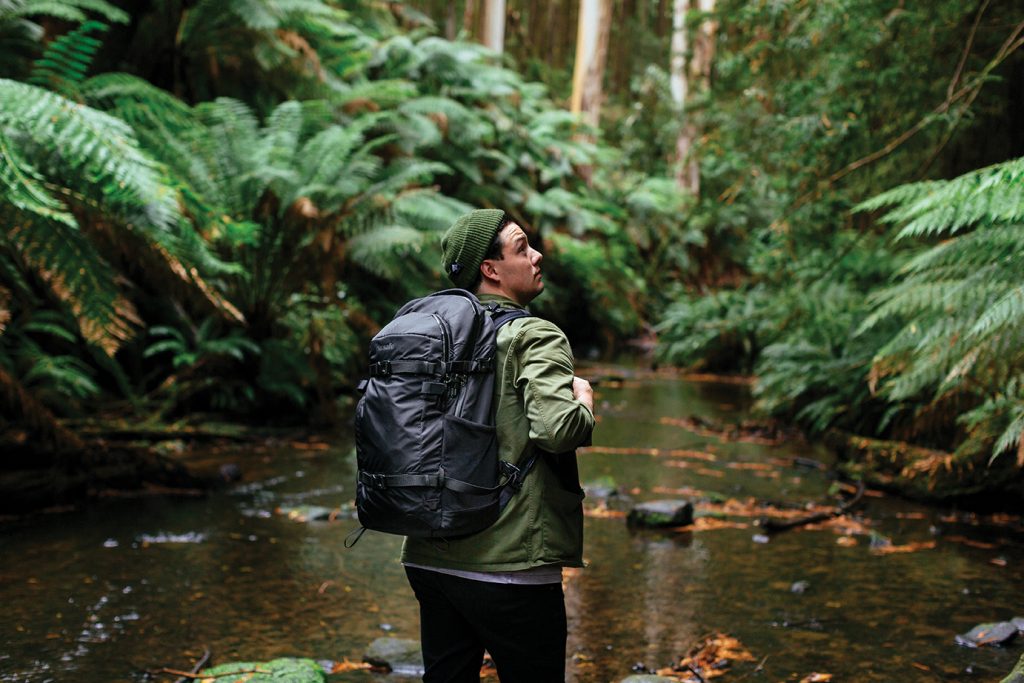 For the ever-ready mountaineer. Rain makes hiking especially difficult. As if some trails aren't slippery enough, added rainfall puts you at risk of serious injury. When embarking on your next climb, it pays to be prepared. And with the Venturesafe X40 backpack, you're covered on all fronts. This top of the line model from Pacsafe has an adjustable sternum strap and hip belt for better stability and weight distribution adding ease to your climb. Moreover, it's external and internal attachment points are specially designed to hold your gear in place and keep them dry.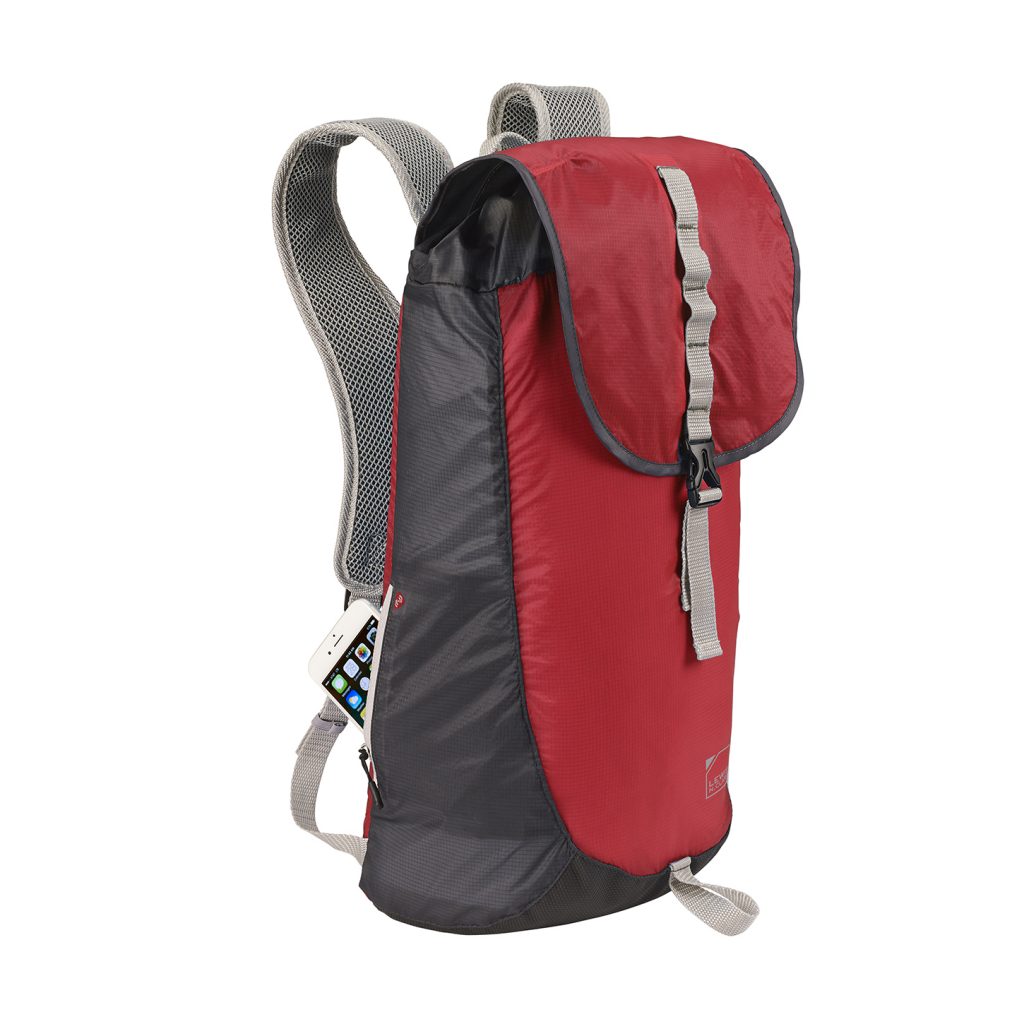 For the bold busybee. You're just about to run errands when, out of nowhere, it starts to rain. Need something compact to stuff your toiletries in? Or something durable to stash your groceries? Meet the Lewis N. Clark Electrolight Daypack from Urbanize. With four color combinations to choose from, this backpack is well-suited for those in need of an everyday, multipurpose bag at the last minute. Its durable nylon fabric makes it completely water and stain-resistant. The shoulder straps are particularly breathable, so much that they won't slip from rain or even sweat.
Follow CLAVEL on Facebook and Instagram for news, culture, and more.
Related Posts