With the local streetwear scene continually rising to the occasion, a fresh take is essential in maintaining the influx of today's trends. From starting out as an experiment on laying out clothes, Sleek/Shy has finally presented its 'DOS' Collection that features a graphics-heavy vintage vibe with oversized text for maximum impact, ironic to the brand's moniker.
Experimentation is never a bad idea. The cat-and-meme-inspired DOS collection shows just that—as memes serve as an expression of one's feelings and opinions. Perhaps the amusing and relatable substance of memes, mixed with love for cats, brought Sleek/Shy towards creating something that most people sympathize with.
We linked up with Finn Santos, creator of Sleek/Shy, to discuss the brand, their themes, and memes.
Could you introduce yourself?
My name is Finn and I created Sleek/Shy. Sleek/Shy is an experiment in [laying out] clothes and collaborating with my talented friends. The themes are usually inspired by memes and our cat Eyming. I love t-shirts, hoodies, and jackets. Also, I love terno pieces.
The DOS Collection features a mix of shirts, pants, and hoodies in a variety of themes. Tell us more about memes.
Hoodie and Sweatpants–made them by accident. My main model does not own black pants so I made her one.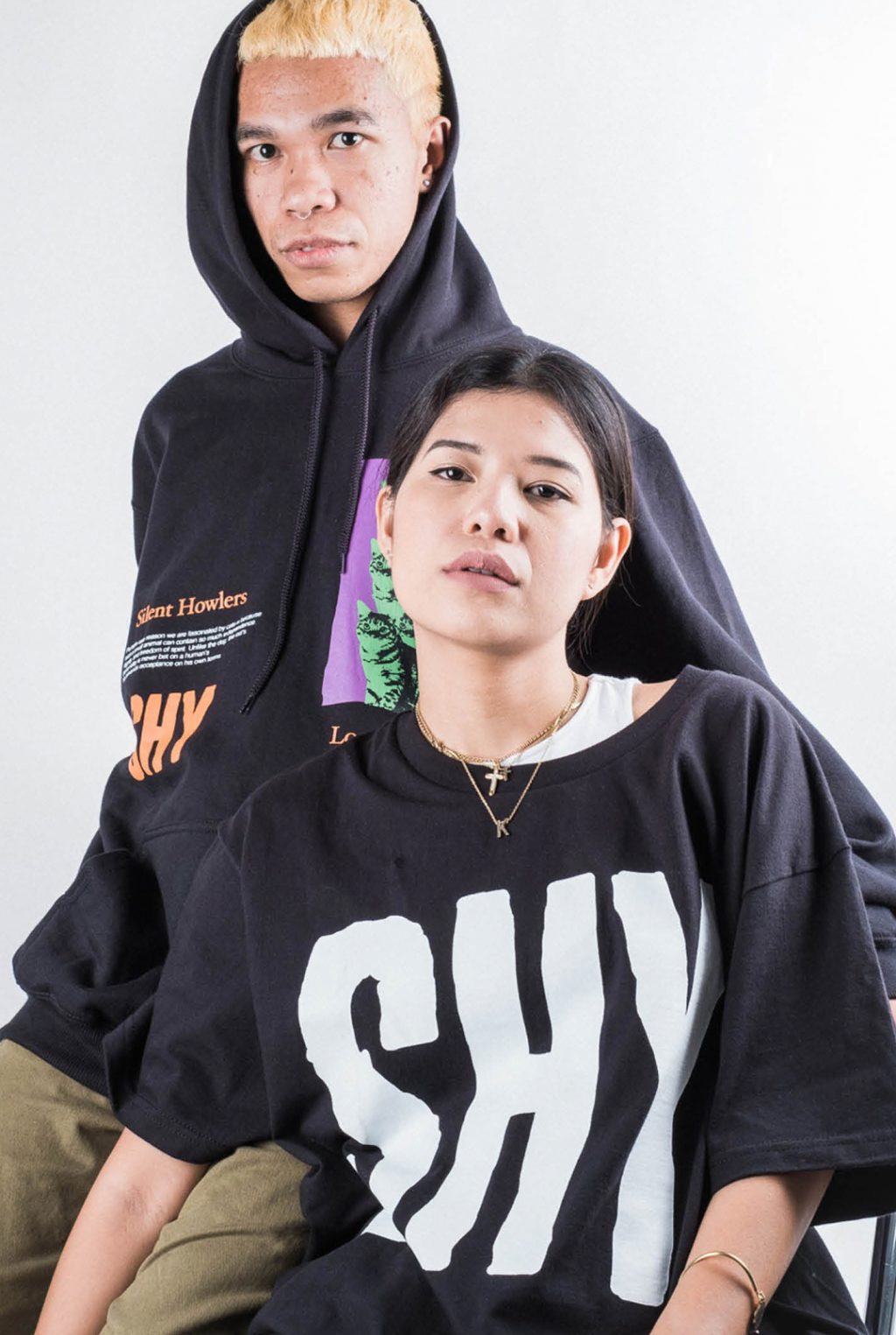 Big Shy–I think this is an ironic statement piece. Hard to wear if you're really dodging attention. (laughs)
2 Cats–just a continuation of a design I made for the UNO collection.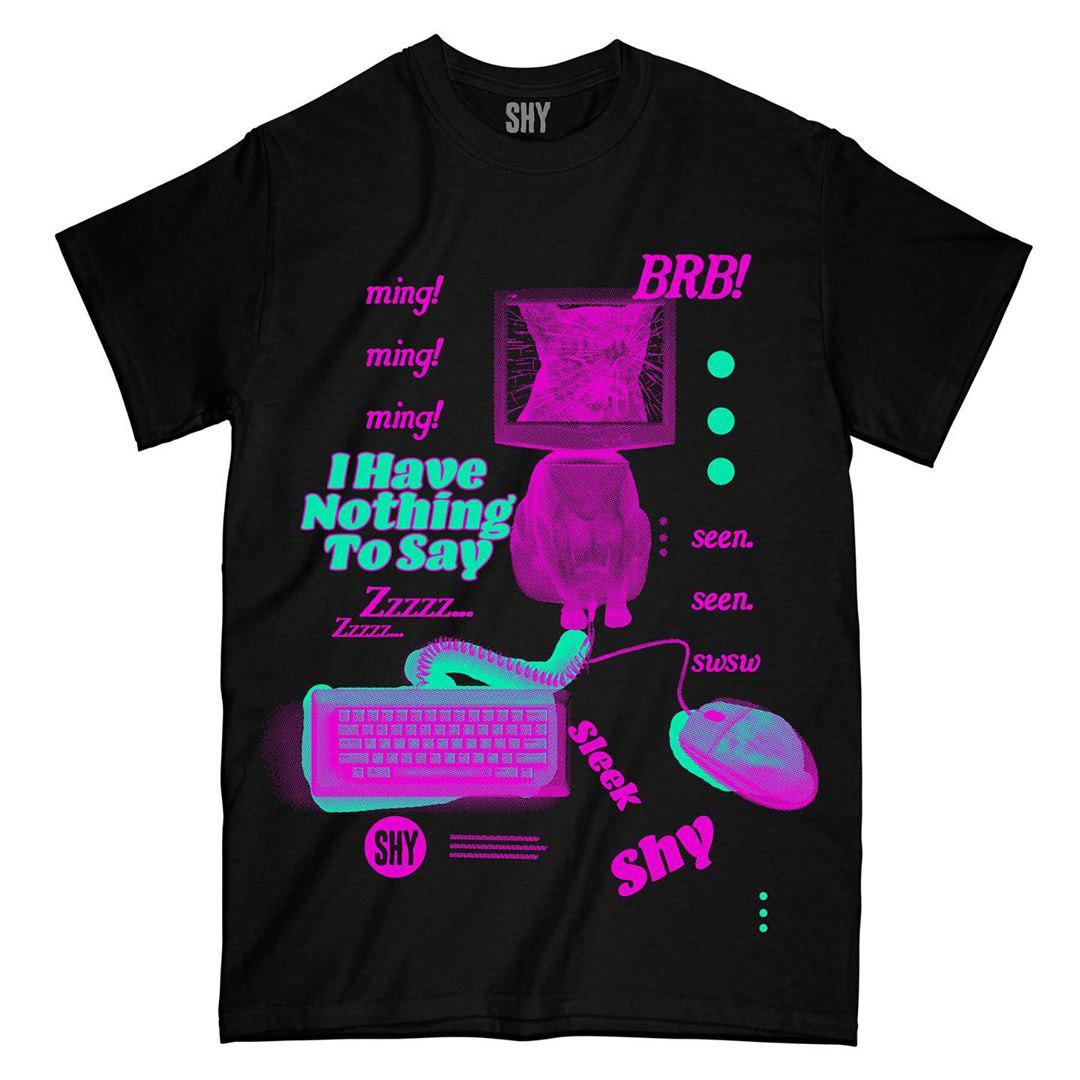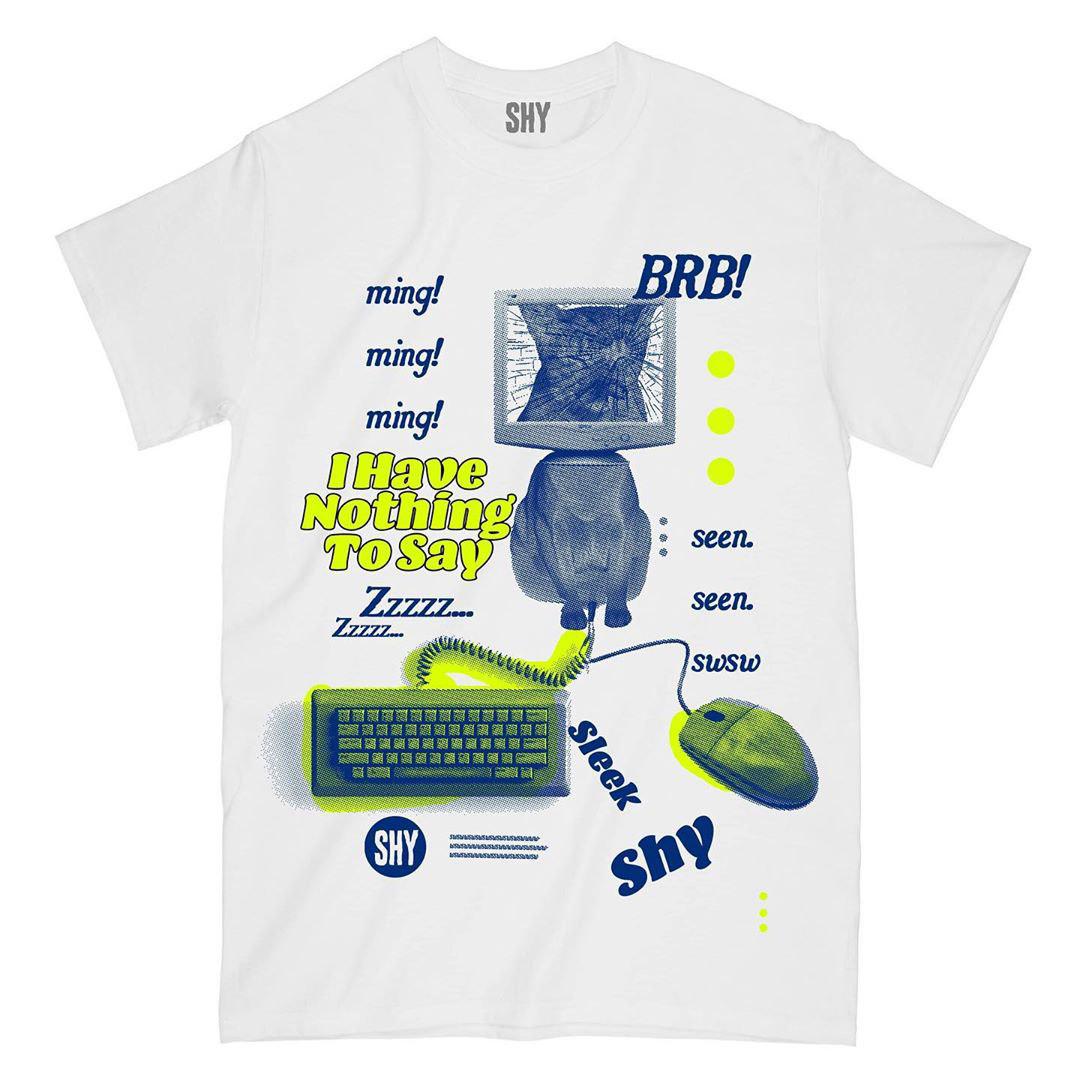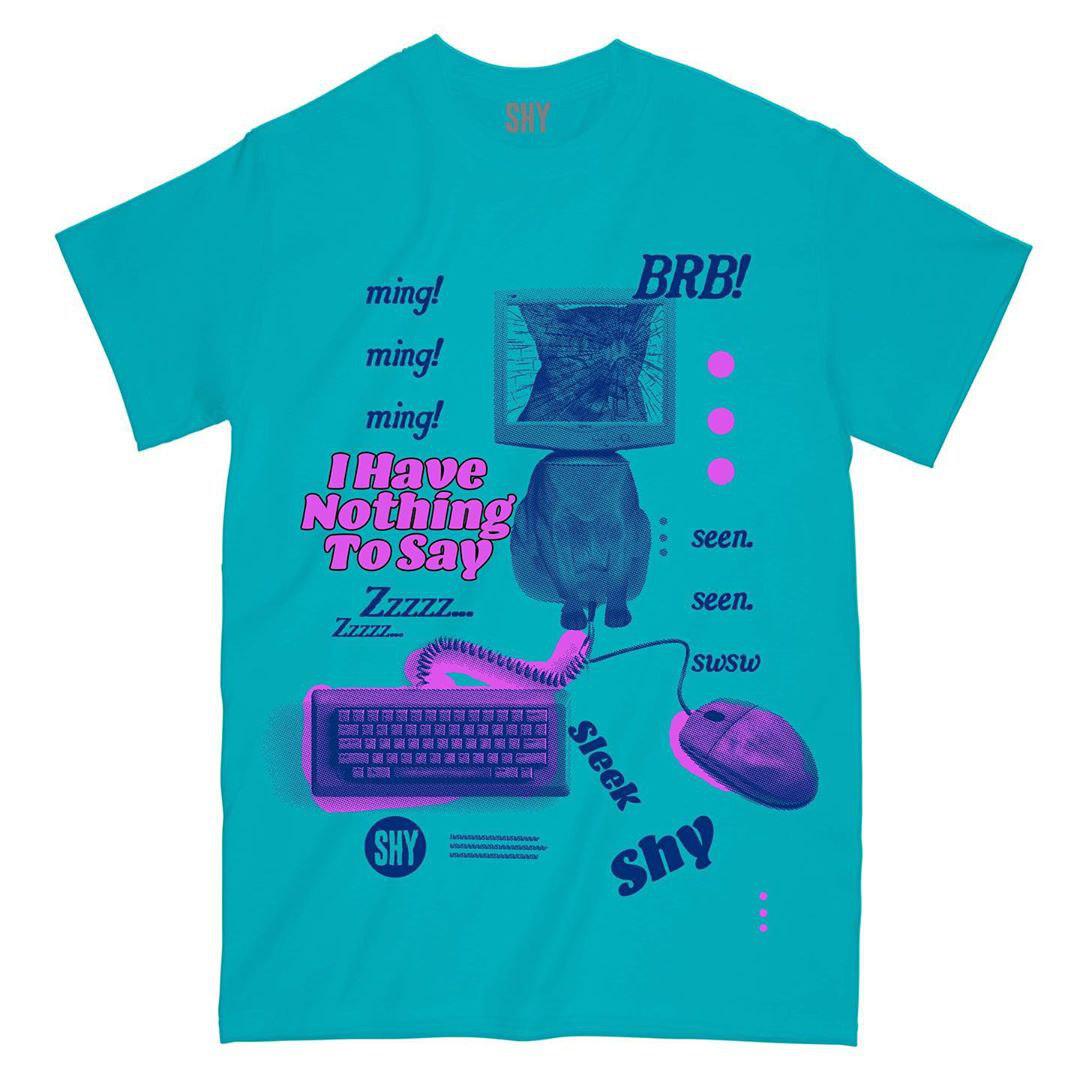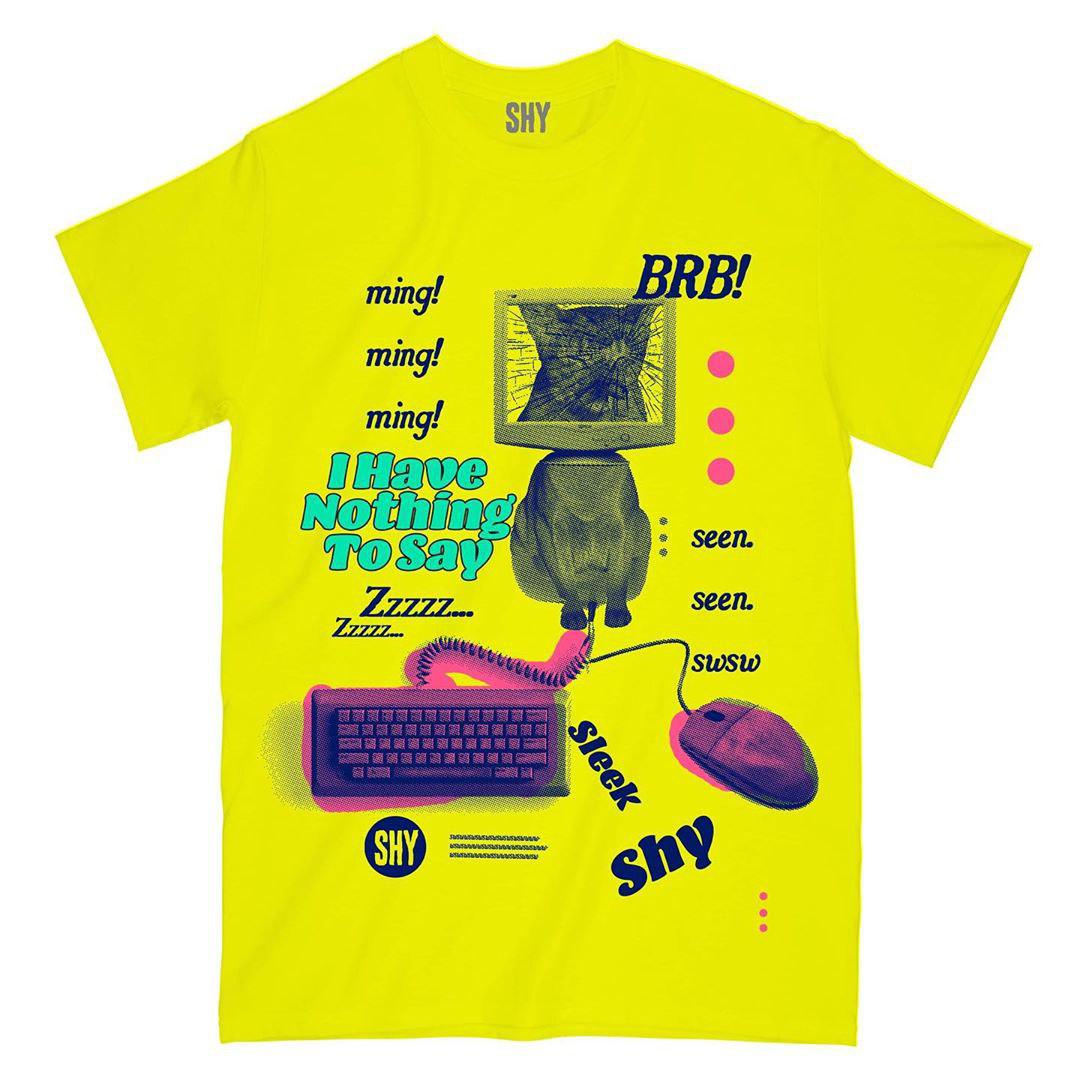 I have nothing to say–a mouse controlling a cat. (laughs) I think it's funny, lol.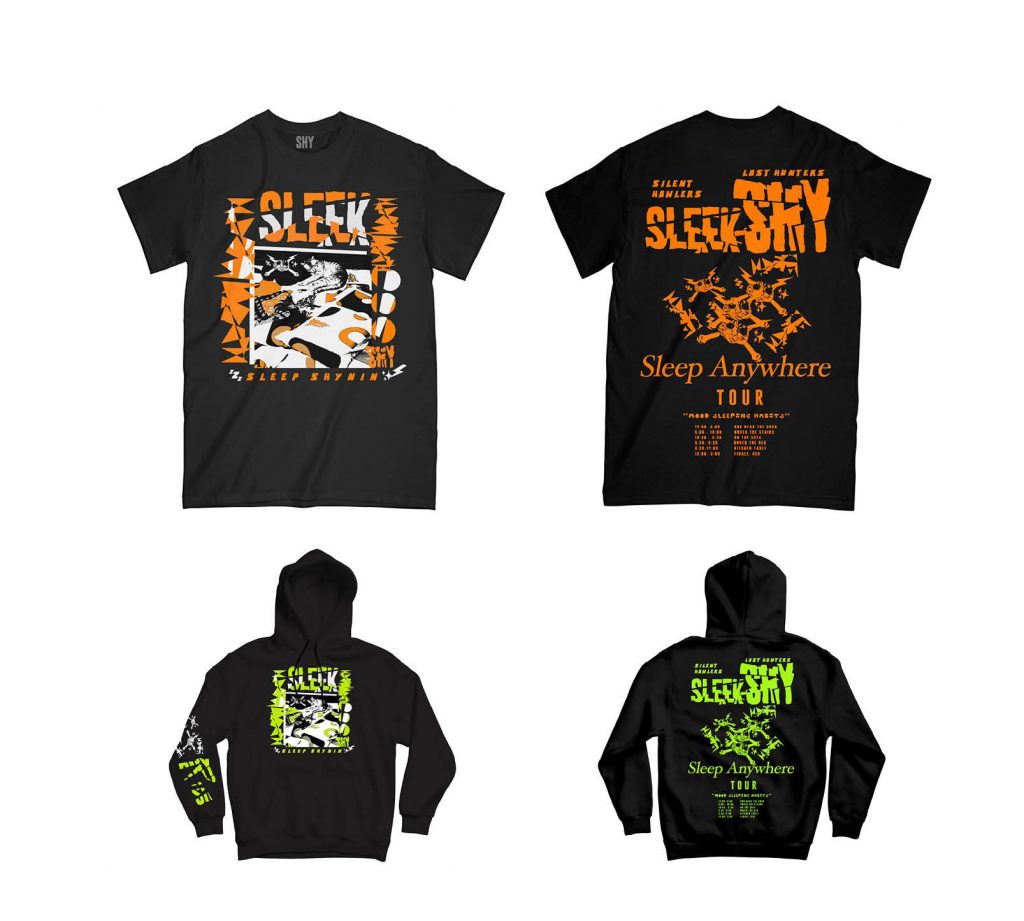 Sleep Anywhere Tour–an exercise in making tour layouts….and jokes.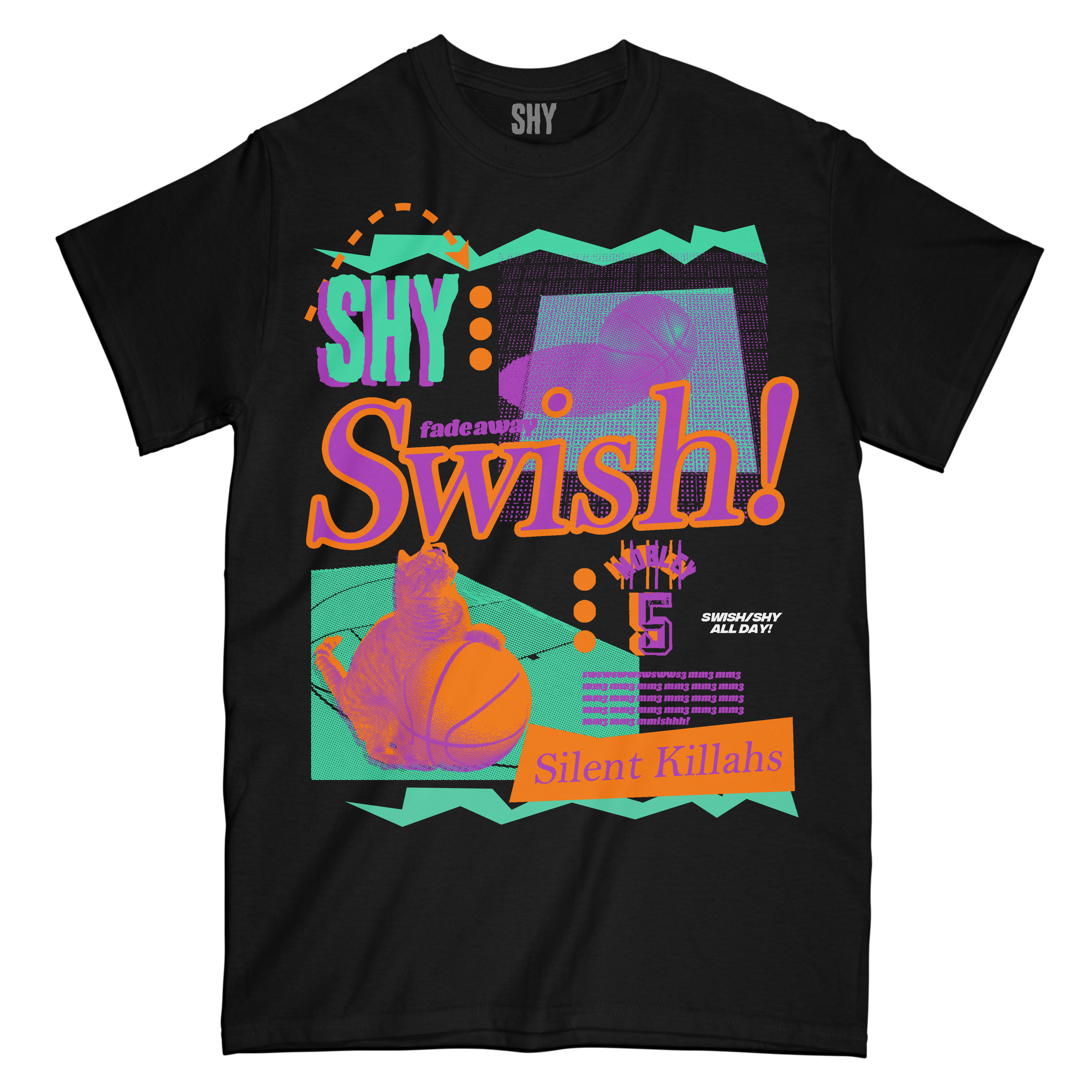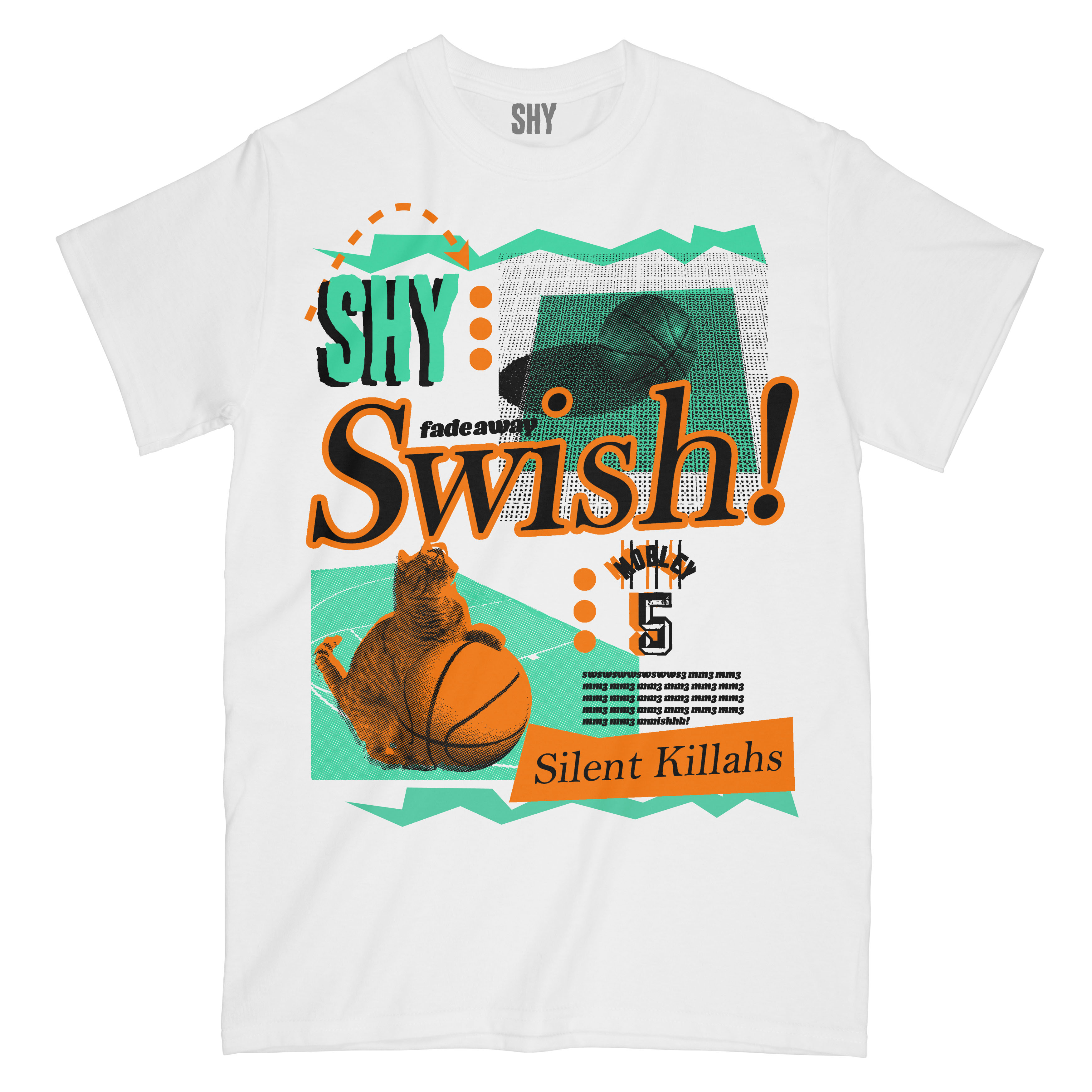 Swswswswish–just a play on the swswswsw meme.
(For your reference. You're welcome.)
Why and how did you decide on making your own brand?
Originally, Sleek/Shy was a placeholder I used for my layouting projects and, since I wanted to have an outlet for things/ideas, I made Sleek/Shy merch in 2018. The initial plan was to give 'em away for free, but I can't afford that…yet. I also wanted to experiment print placements and layouts too, using our cat Eyming. (laughs) Aside from that, I just love t-shirts.
What makes a great design layout on clothes?
For me, a great layout is something that's remarkable. Something that will grab your attention regardless of image clarity, and proximity of the viewer from the layout. It's the holistic impact that excites you, then you go and inspect/appreciate the details once you focus. Also, readability and if the message was communicated well.
How do memes inspire you? And why is it an essential part of today's generation?
If it's funny and if I can relate to it too much, then I'll find a way to ease in this reference into a layout. I think memes are like 90s pop songs. They're hot for a while, you love it, it's everywhere, then you hate it. You had a relationship with this content for a short time, then it sticks to you….forever, and it's an experience you share with your peers.
What's next for SLEEK/SHY? A physical store maybe?
Nope, I can't manage a store. (laughs) For now, I wish to do 2-week pop-ups in Marikina, Laguna, and Bulacan. And small online releases.
Photos by Ed Enclona and Roy Cabugao
---
Keep it locked here to find out about Sleek/Shy's next pop-up.
Follow CLAVEL on Facebook and Instagram for news, culture, and more.
Related Posts