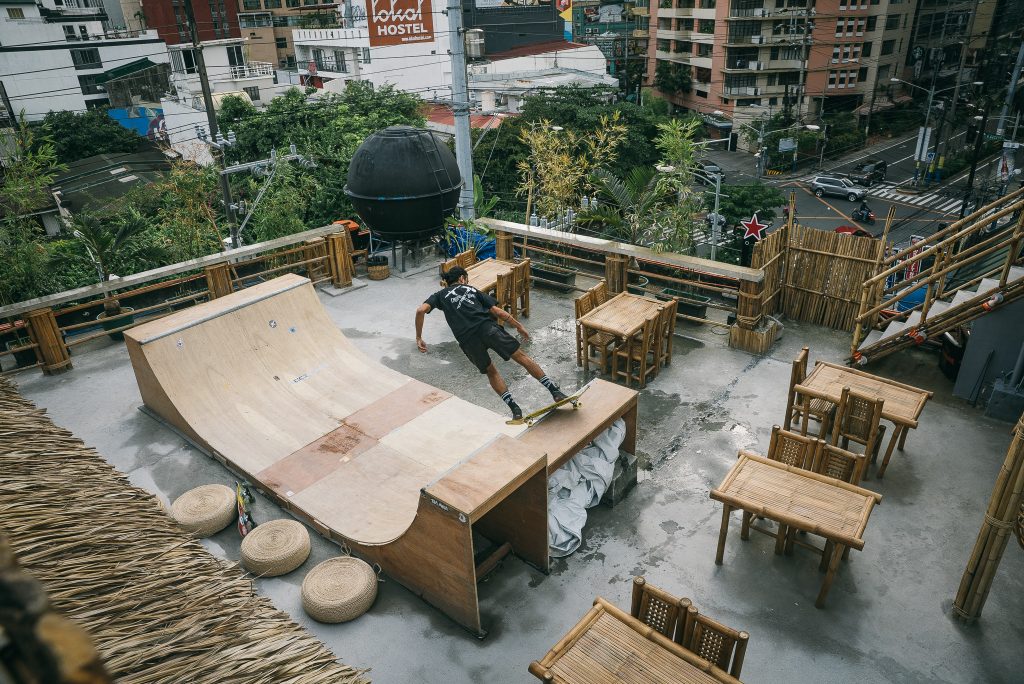 What used to be known solely as a red-light district is now the city's current go-to nightlife destination. What's special about Poblacion isn't the number of places you can go to, but the concepts behind each spot. Thanks to the well-curated and conceptualized bars and restaurants, Poblacion has become a profound community that caters to the diverse neighborhood surrounding it.
Now, let us introduce you to a new concept––a new sweet spot just along Kalayaan Avenue. The place is called Casa Bambu, or bamboo house.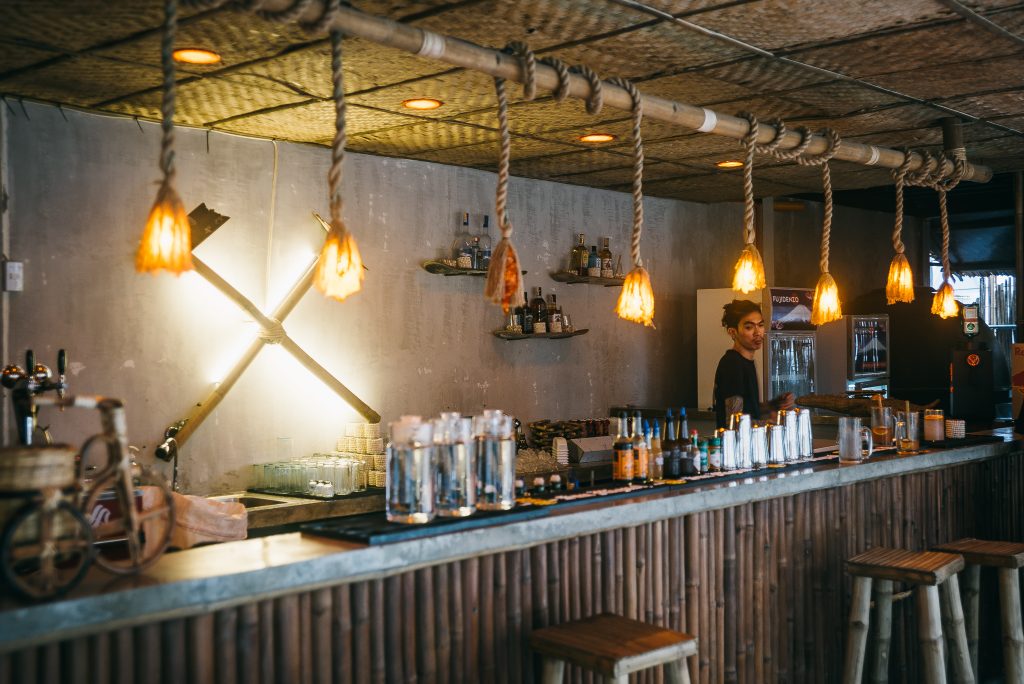 To get there, head to Makati Sports Bar and go straight to the 4th floor. There you'll find a nice rooftop bar made up of mostly bamboo furnishings and fixtures, with a mini-skate ramp in the middle.
We had a chance to talk to the founder of Casa Bambu, Renato Robles, to talk about skateboarding, his Costa Rican heritage, and their goals for Casa Bambu.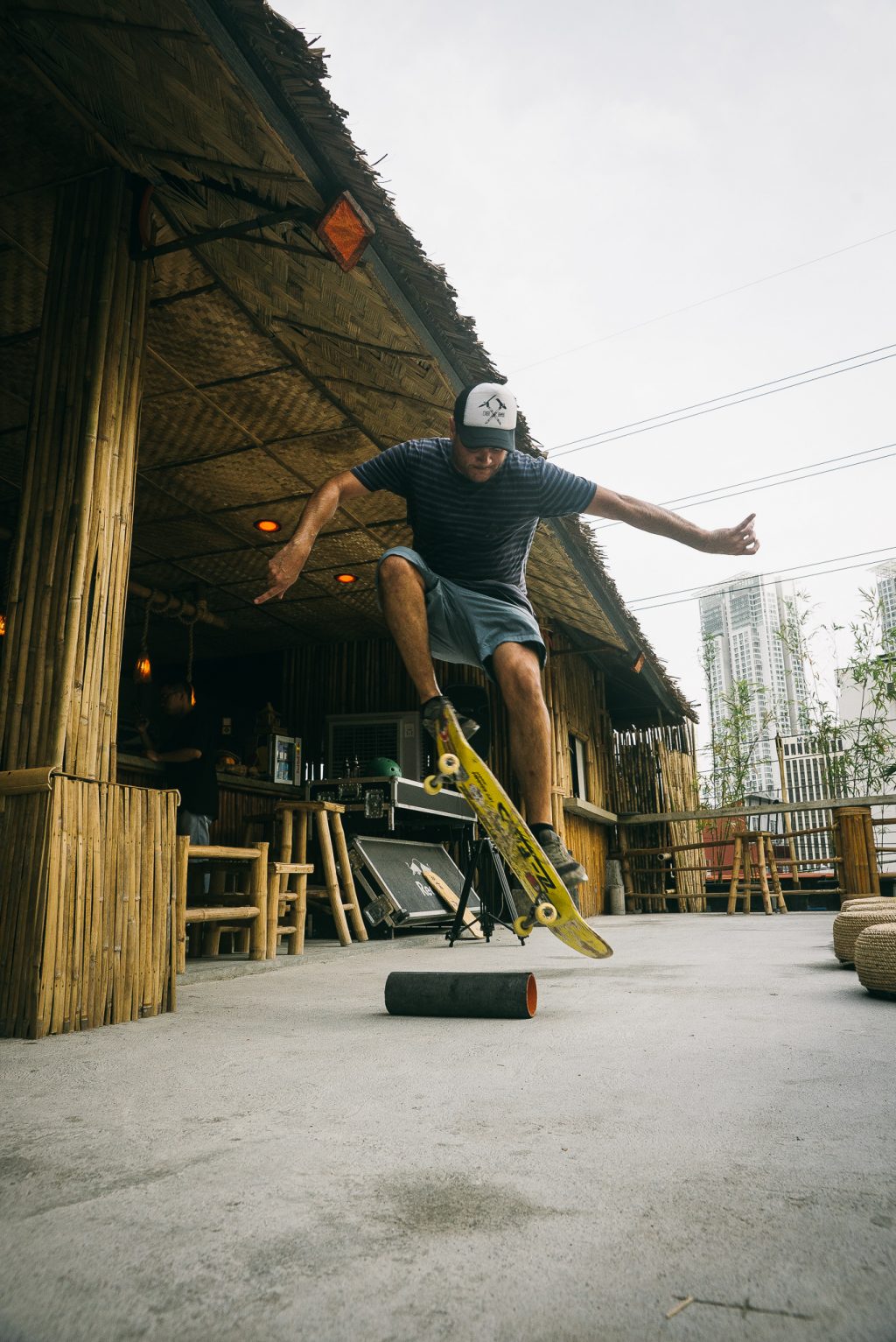 "We're a skateboarding bar," shares Renato. "The name Casa Bambu is a play on the words Casa, which means house, and Bambu meaning Bamboo. We want to support the Poblacion community, so we call ourself the House of Poblacion."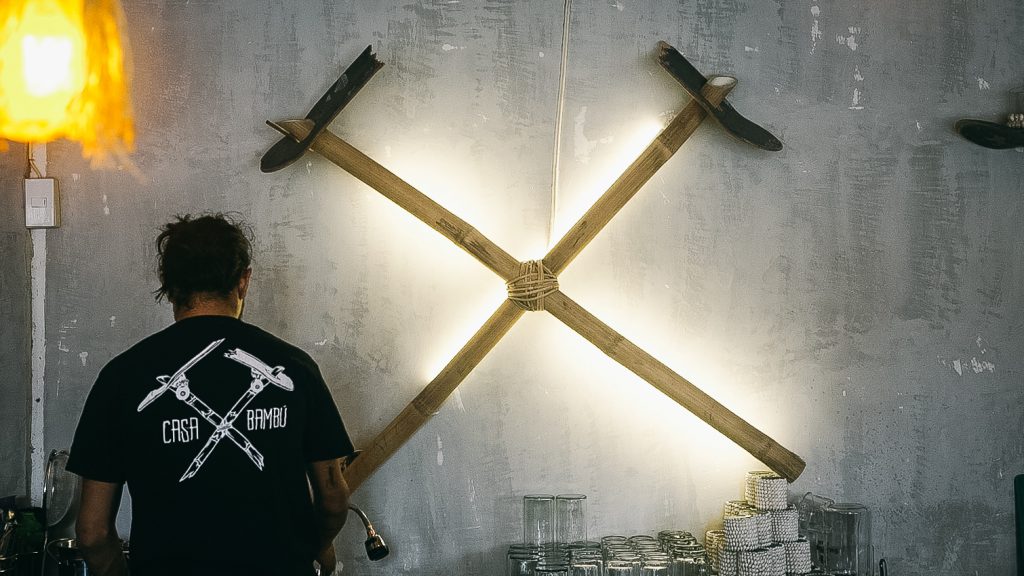 As we moved on to talk about the drinks and the menu, Renato was eager to have us taste some of their signature cocktails; named after bars in Poblacion.
"We're very supportive of the community here in Poblacion," said Renato. "Each cocktail was really made on each bar's personality. Let's say the Boogie, named after Boogie Manila, is very old-school Hip-hop. So we took Snoop Dogg's favorite drink (Gin and Juice) and made our own twist to it. Other drinks are named after Tambai, Z Hostel, Dulo, Alamat, and more."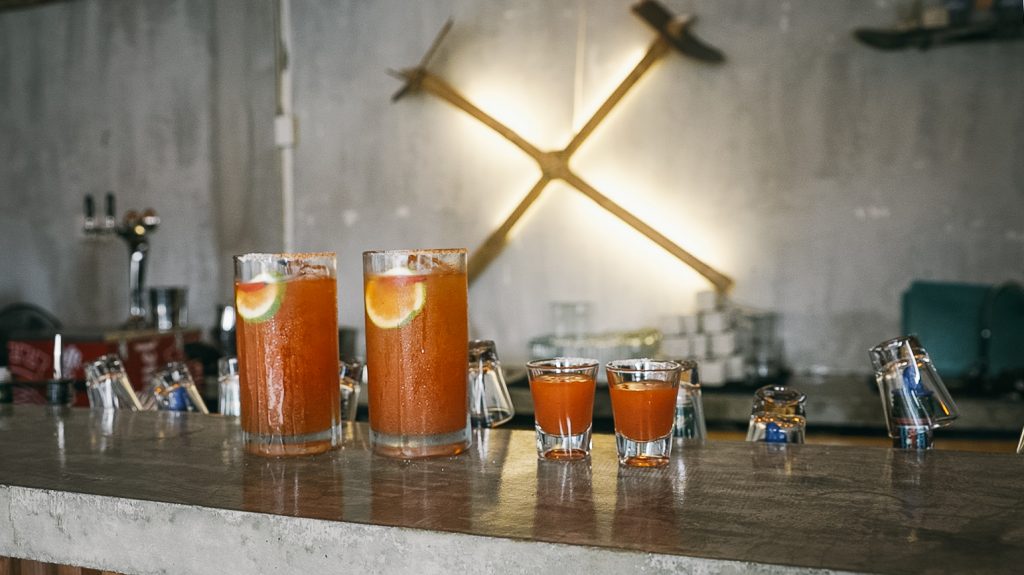 Here's a tip: when you go to Casa Bambu, aside from the Poblacion bars-inspired cocktails, order a glass of La Tomatada, the Costa Rican take on the Bloody Mary. It features Amontillado Sherry, tomato juice, lemon, Tabasco, salt to rim the glass, and a chili on top.
If you wanna yell out, "Shot!", then get the vodka-based La Tomatada shots. If you wanna take it slow and just chill, get the beer based La Tomatada.
WARNING: it's a spicy drink, but perfectly refreshing on a hot afternoon.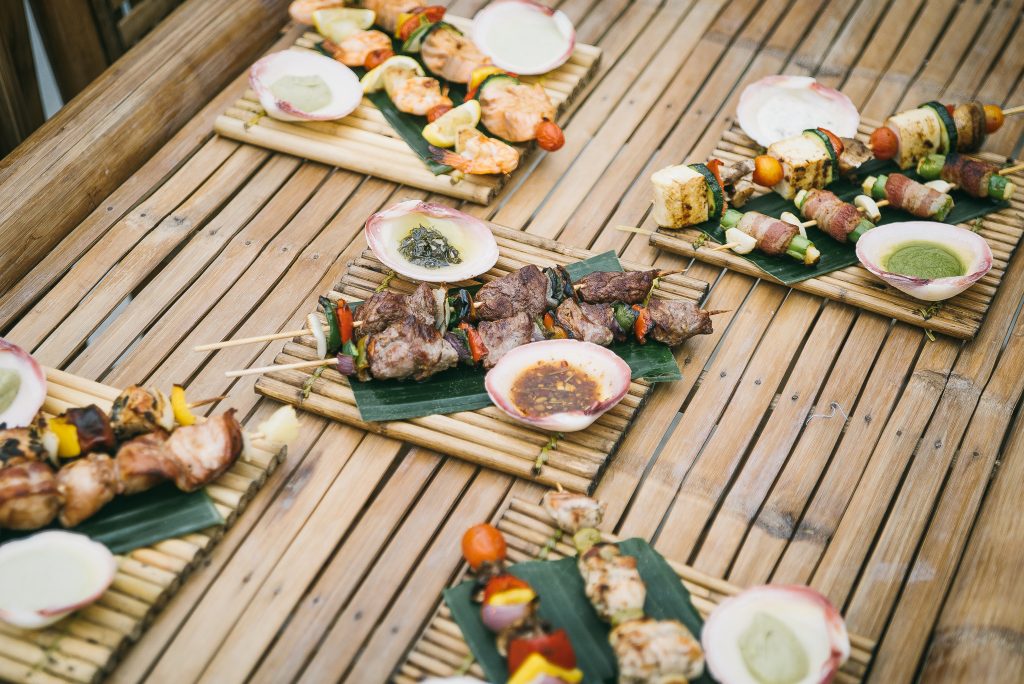 They also serve Pinchos, a Costa Rican staple similar to the Middle Eastern Kebab. They have Salmon, Shrimp, Pork, Steak, Chicken, Vegetable Pinchos. To say it tastes good is an understatement. The hearty Pinchos serve as an experience, and not just the well-cooked dish that it is.
"It's a taste of Costa Rica in every bite, right?"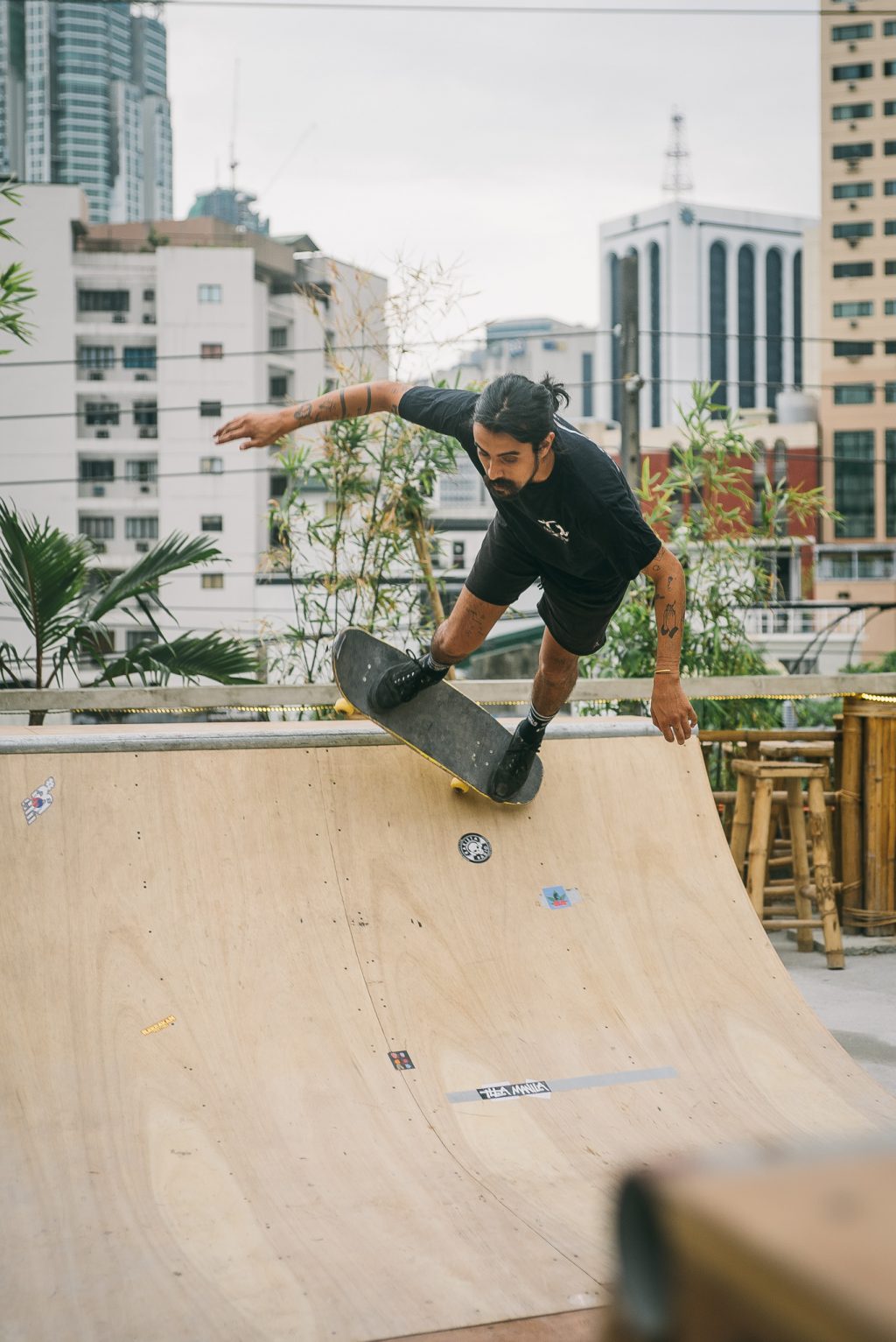 We finished our conversation by asking him about their future goals. With the help of local brand partners, Casa Bambu hopes to expose the sport of skateboarding, and give skateboarders opportunities along the way.
"Well, I hope that in the future we become like an institution of skateboarding as much as we can. If we can expand and take this to other places, why not? Hopefully we can also enter the sport of skateboarding, not just as a brand but as a team as well. It's a simple concept and it's a simple thing but I guess it's also about love — that we're really doing something here."

Renato Robles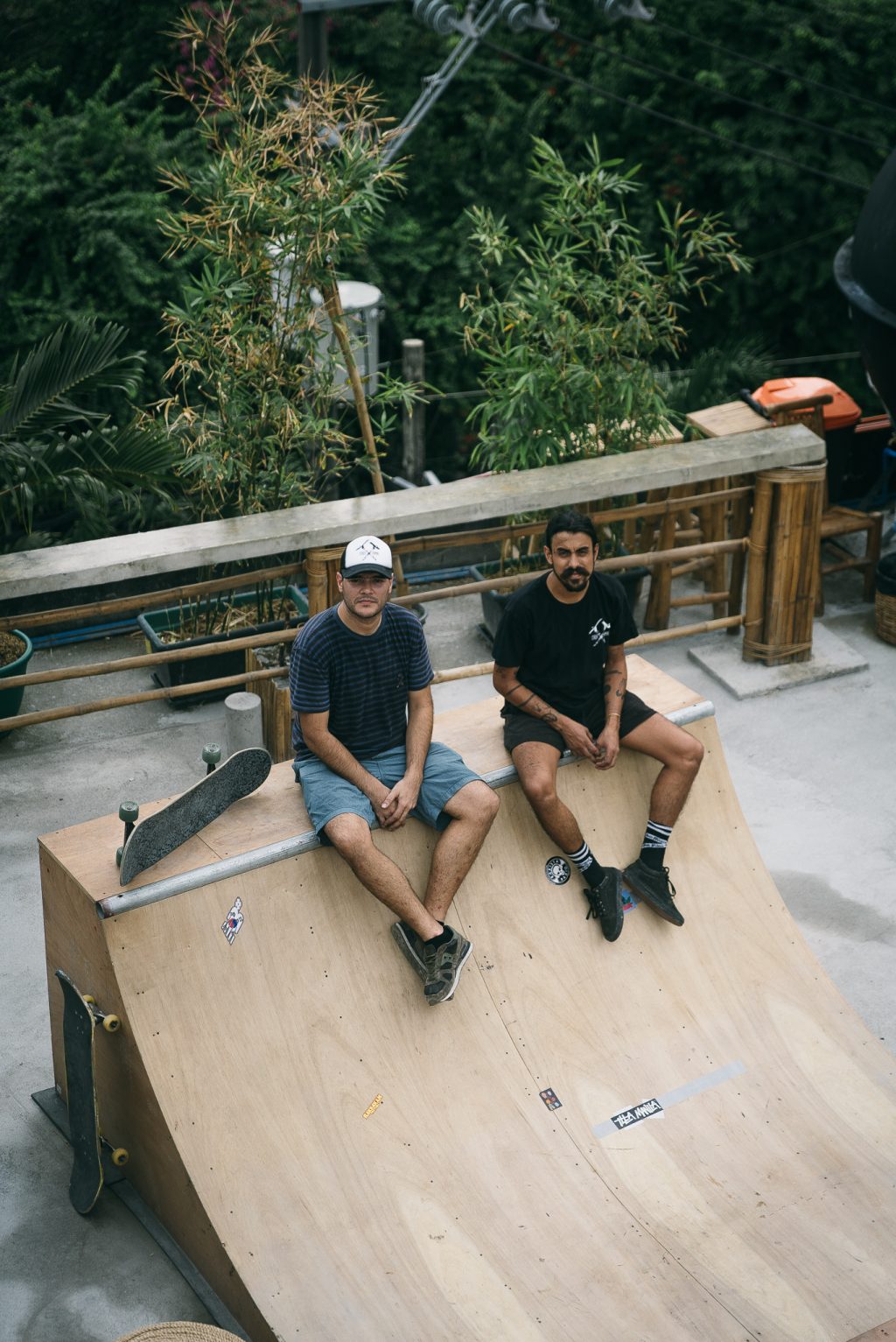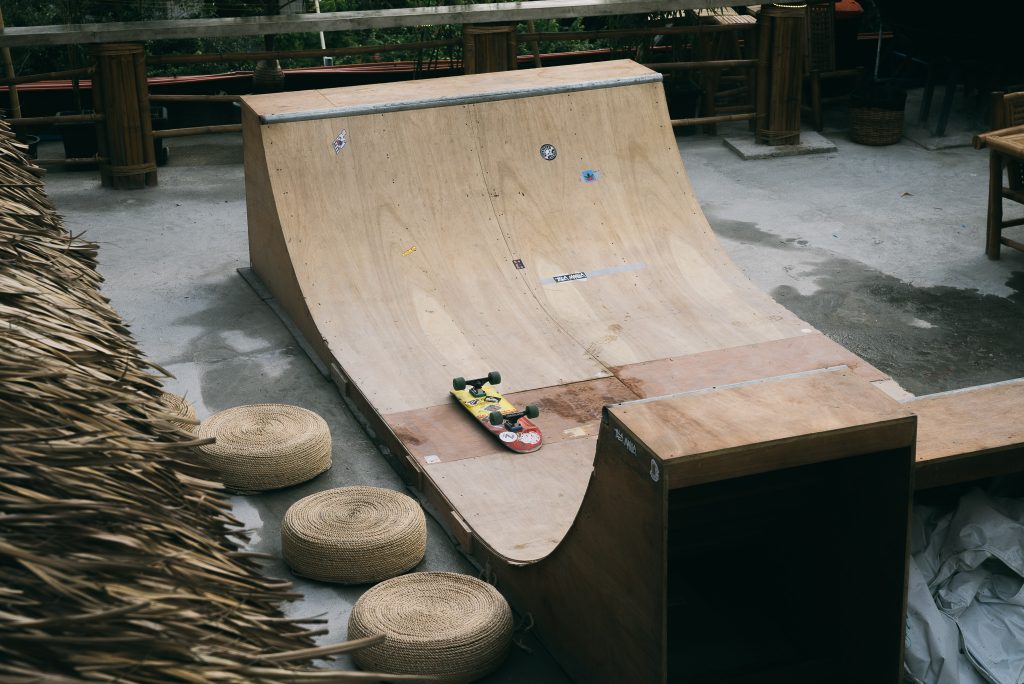 Photos by Rendrick Estrella
Casa Bambu can be found at 4/F 8456 Doña Carmen Street corner Kalayaan Ave, Brgy. Poblacion, Makati City
---
Follow CLAVEL on Facebook and Instagram for news, culture, and more.
Related Posts