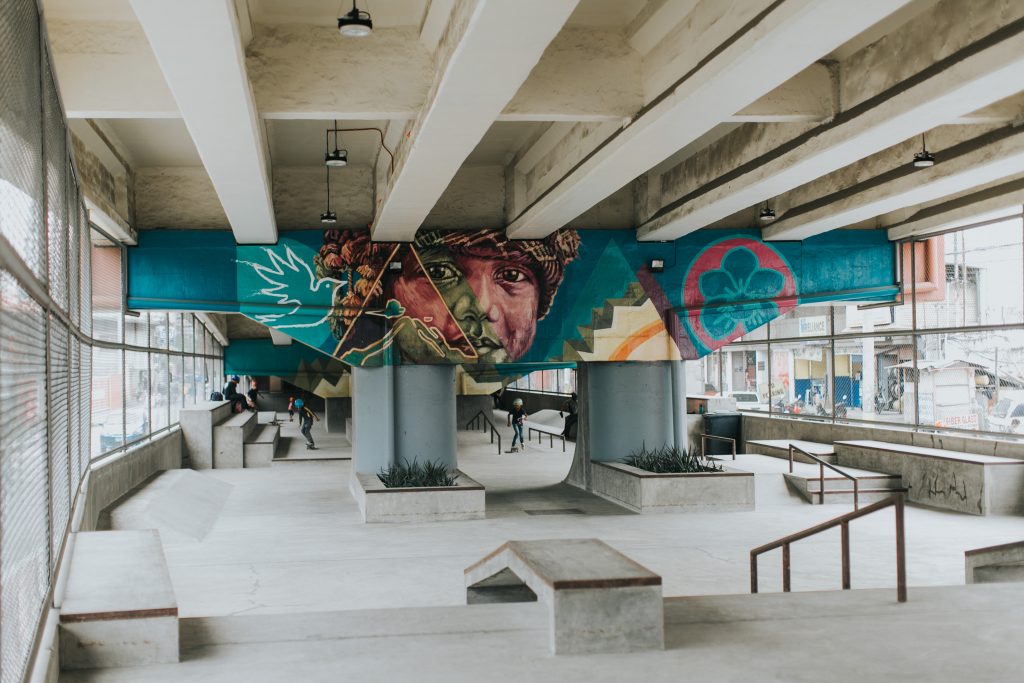 It was not too long ago when event organizers used makeshift venues for skateboarding competitions. If fortunate, the generosity of skate shop owners during events allowed for skaters to enjoy temporary ramps and rails. Parking lots of Plaza de Luisa and Ezkina Biz Park, and even the more off-the-wall bare pathway from the entrance to a flight of stairs and auditorium seats of the Magsaysay Park Open Auditorium would have to do. All the improvisation Davao City skaters experienced in the past can now stay in the past, at long last.
In September 2017, while delivering her State of the City Address, Mayor Inday Sara Duterte announced the construction of the city's first skatepark. In an effort to create more venues for families and recreation, the city turned to its untouched public spaces. Breaking from its usual park and open-ground predecessors, the new skate park made use of a makeshift parking lot for drivers situated amidst one of Davao's traffic-congested areas.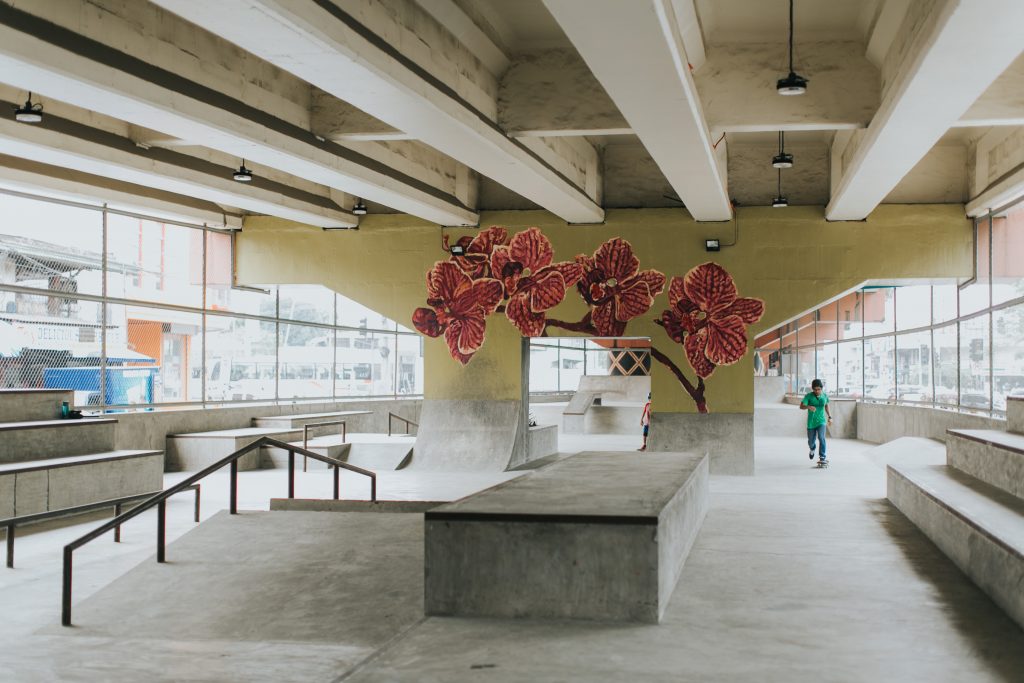 Constructed under the Agdao flyover, the new skatepark might remind you of the FDR skatepark or the I-85 bridge and other parks outside of the country situated similarly. Park Administrator Leeroy Guzman shares that part of the appeal of the skatepark is its unconventional but intelligent location, enticing skaters from neighboring cities in Mindanao. The country's first-of-its-kind skatepark defines creativity in revitalizing open spaces, giving life to a richer urban culture.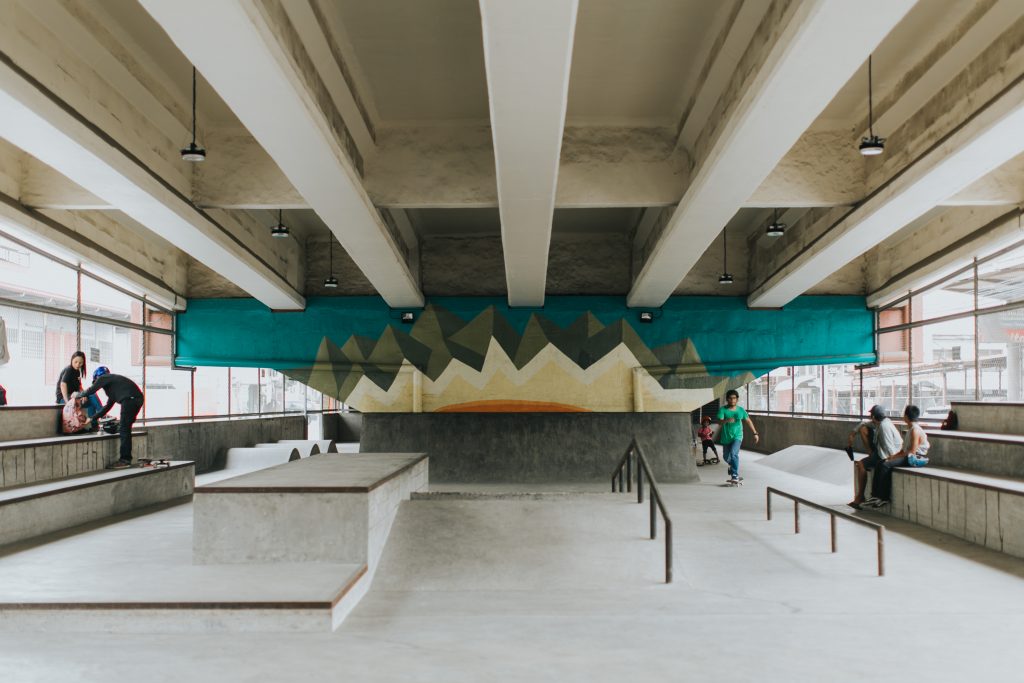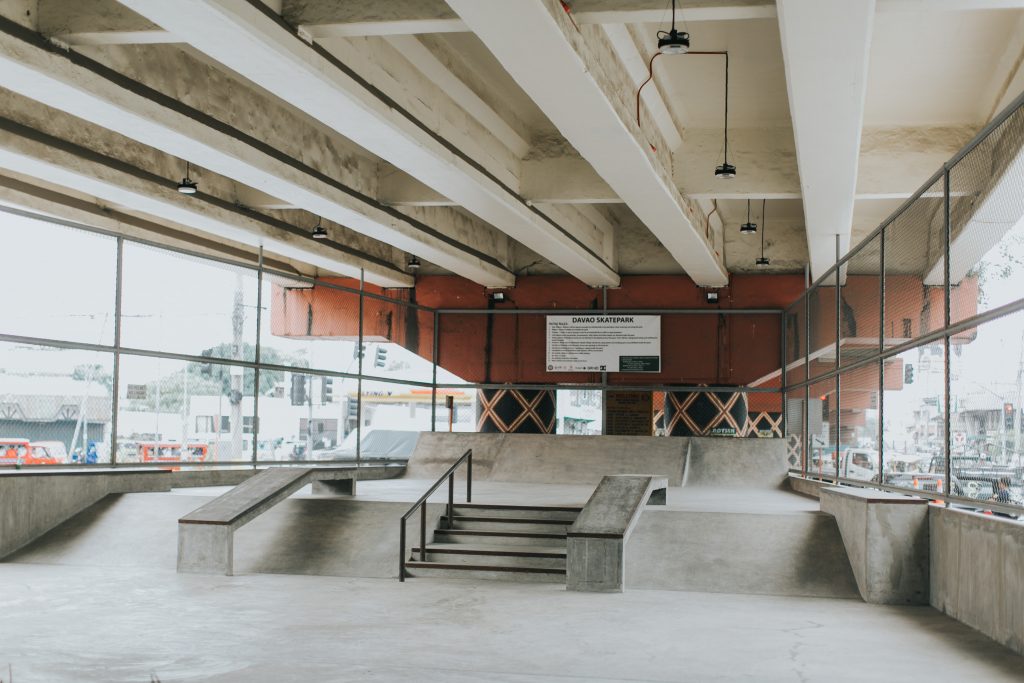 Notable artwork found inside the park is that of Dave Ibao, personally tapped by Guzman. "His design was perfect because it showcased Davao's culture and icons," Guzman shares.
I waited for 18 years for this skatepark, and I am just happy that I'm still here skating when it was built as most oldskoolers felt. It is not just a skatepark, it is a safe haven for us and a place where we could bond with friends and also meet new friends. The skatepark is a sign of growth of the city.

Leeroy Guzman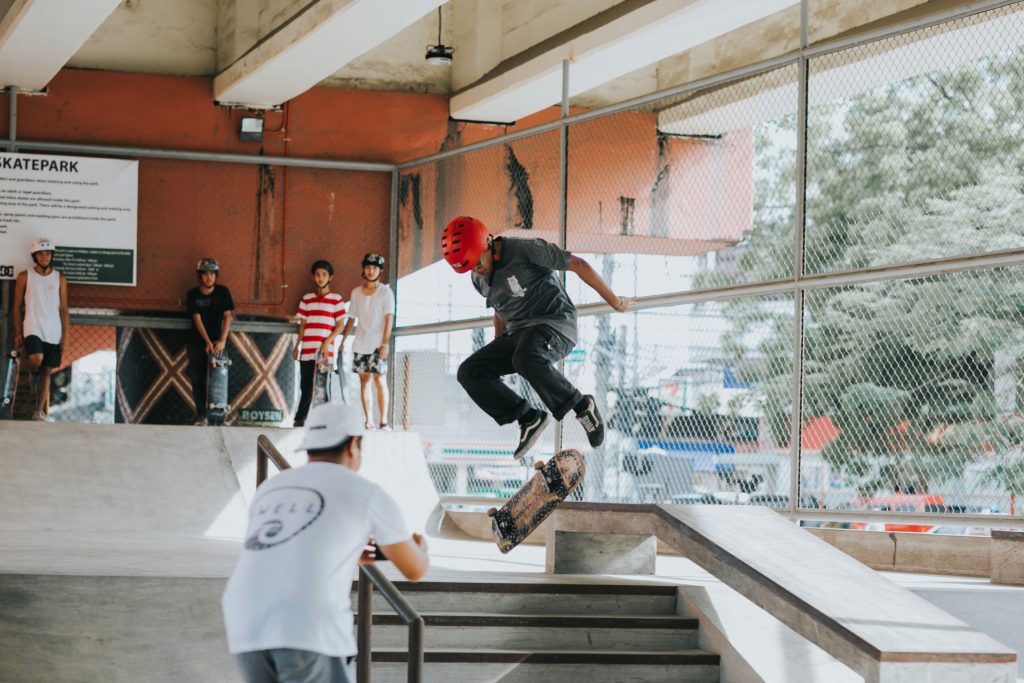 The skatepark opened its gates last May 31 and has already hosted a slew of skateboarding competitions and Go Skateboarding Day last June 21. Guzman is planning to do more than just the competitions during the major celebrations in the city; they are also aiming to reach the out-of-school youth, training them to skate.
Another thing that the local government is looking to do is to conduct seminars centered on first-aid responses for skate-related injuries and other safety precautions.
Next time you're in Davao, you know where to skate.
Photos by Reiji Manguiob
---
Follow CLAVEL on Facebook and Instagram for news, culture, and more.
Related Posts