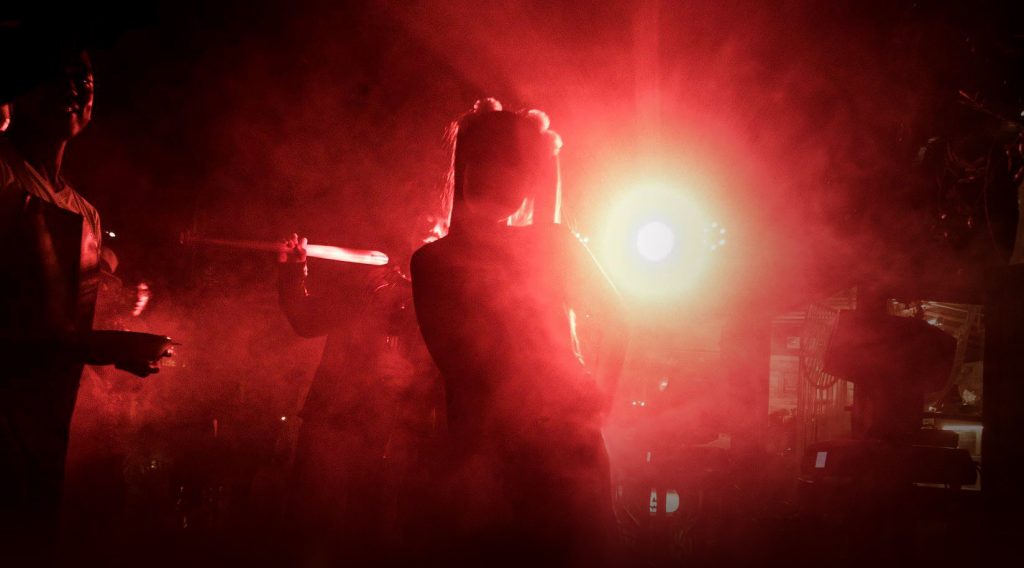 Nightlife in Davao is usually a bucket of beer at your favorite bar with local bands playing their original songs. If beers aren't really your thing, you'll find yourself in one of the few cocktail bars with a younger crowd, passing tequila shots one after another. Save for the more or less 5 clubs (with the most decent one opening only thrice a week), anybody thinking of partying in Davao will know that parties and the city don't usually reconcile. Blame it on the liquor ban they say but not that anybody is really complaining as this restriction has taught the citizens the concept of time management and pacing their drinks.
I must not fail to mention though, that for a few nights a year, one can actually experience how Davaoenos actually do let out their crazy. Thanks to a small community that has been shaping the way Davao parties, one disco hit at a time.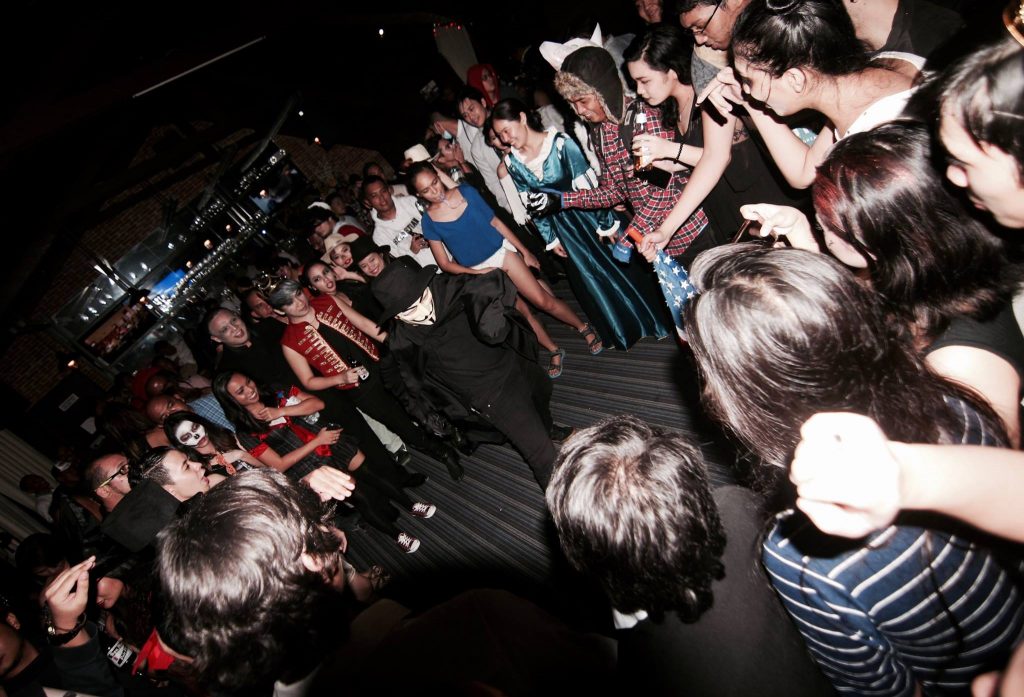 Back in 2012, Hiphouse was a community for the young creatives, musicians and artists in the city. They gathered and held secret small events at a rented office space in Anda. Being a small community, the funds were tight. A Hiphouse event was a potluck affair and sound system and projectors were personally owned by other members.
Today, Hiphouse is more infamous for bringing the freak out of the most introverted people with songs from any of the 70's Hits to the latest KPOP songs and shaking the foundations of a 4-story building more than any moshing could, with everybody singing along in what feels like a giant Karaoke session. This is expected to happen at every Secret Disco party held randomly throughout the year and more than enthusiastically, this Halloween season.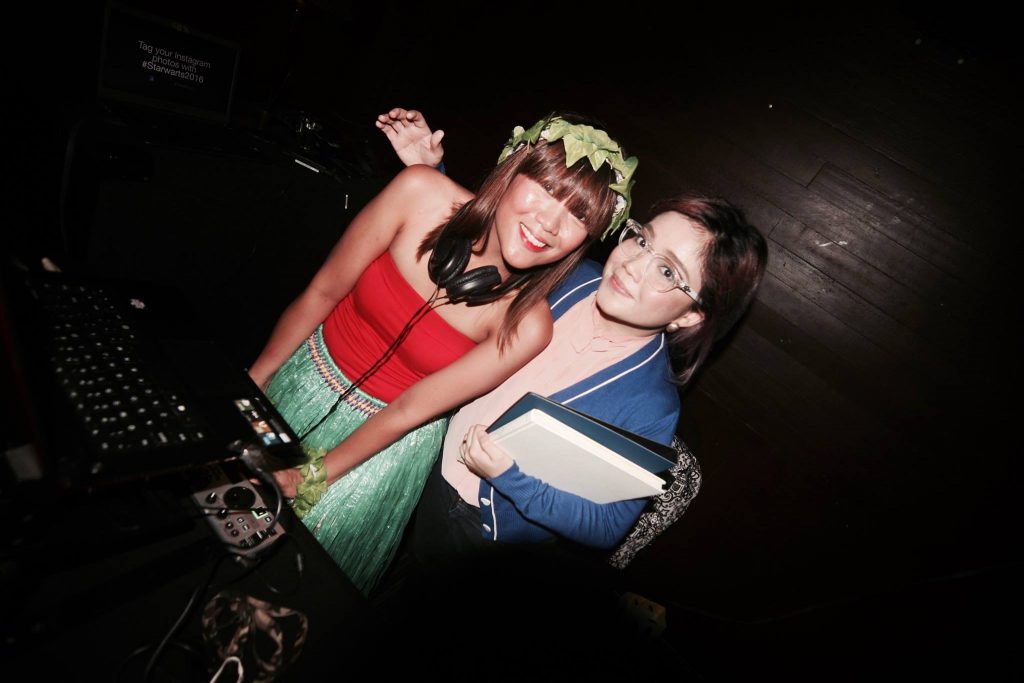 How do they do it? We asked co-founder and resident DJ Cheekie Albay to share the story and the community behind Star Warts, Hiphouse's annual Halloween Costume Party that's coming up this October 31st celebrating 8 years at Blue Room Apo view Davao City.
The reason behind the name is really silly, but it stuck!
If you're thinking of coming in wearing your sexy Leia costume, nobody will stop you but that's not really the point of the name, even I was stand corrected too. "I thought of the name 'Star Warts'—because we were dressing up as stars, yet, mere mortals that we were, we were more warts than stars!" Cheekie reveals.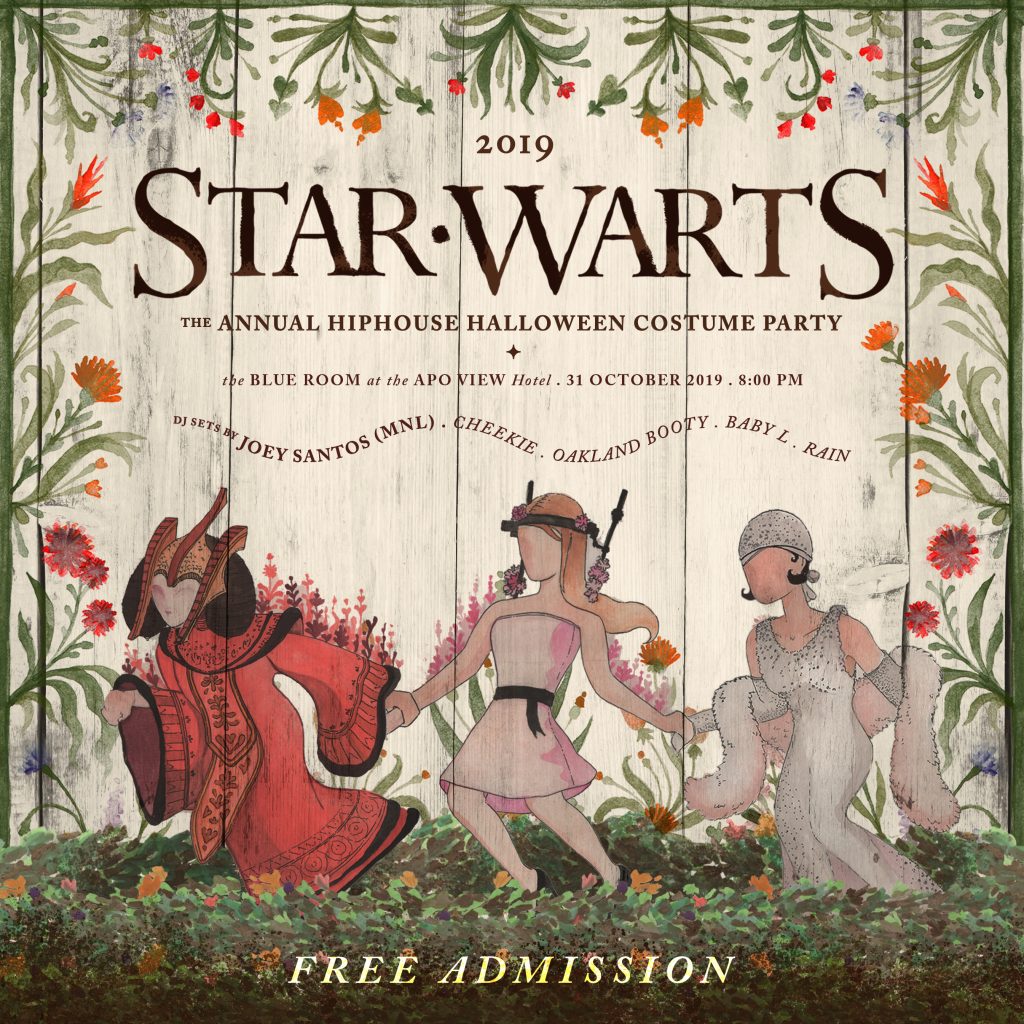 Holding the first costume party during their first year at their rented space in Anda, Hiphouse welcomed only about 50-60 guests with most of them barely enthusiastic about wearing costumes or dancing. Gaining a bit more following every year, Star Warts moved to bigger locations and catered to a larger more diverse crowd. Contrary to its beginnings, their parties today are attracting people of different cliques and backgrounds and occasionally of different nations.
Cheekie explains the reason behind this ever-growing community, "what has remained among our guests over the years is this shared feeling of being part of something different where you can just be. Whether student or professional, Pinoy or afam, gay or straight, you're welcome to join the mass of people losing their minds to Whitney Houston on the dance floor"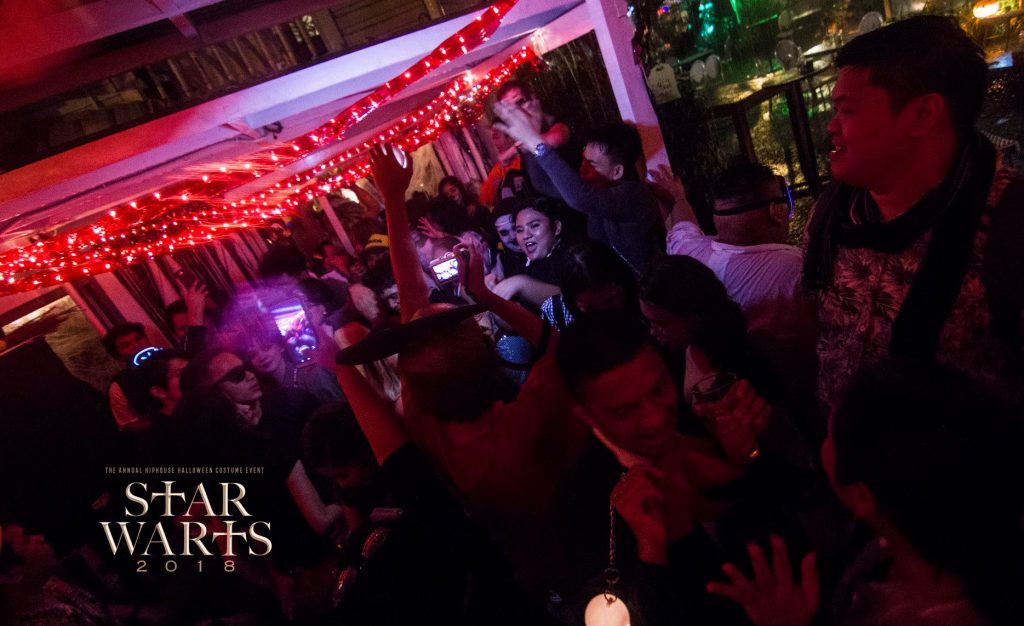 What's with the music? Cheekie and DJ Lee Avenir are the two resident DJ's of the Hiphouse parties. Lee plays more Hiphop, R&B, while she plays the music of the decades. In their parties, they play the music that is rarely heard in Davao clubs let alone bars. "That doesn't necessarily mean we play "cool" music, because sometimes we play the cheesiest stuff imaginable. Me personally, I'd rather be unexpected than cool, knowing that people don't come to our events to hear stuff they could be hearing somewhere else." Cheekie admits that none of them are professional DJ's so coming to the events, actually meant bopping to occasional mishaps. Good thing Davaoenoes are gracious with technical difficulties. "If you're a regular at our events, you know we've had technical difficulties and various screw-ups. But we really love music, and we're lucky to have such a great crowd that's always down to dance to the songs we play, no matter how cheesy they are."





The highlight, I must say, when going into Star Warts is the dedication to the costumes that people come to. Ron Santos, a previous Star Warts winner, flies in Manila usually for Star Warts and some of the Hiphouse parties. He started attending the Halloween party in 2014, coming in with his best friend in a couple costume. The 2016 winning costume he came into was Regina George of Mean Girls' Spring Fling Homecoming look.
Shievar Olegario, a Star Warts Hall of Famer, shares that the costume party allowed anybody to conceal and transform "Start Warts opens a space for people to at least for a night forget themselves and be another type of person. It's fun to transform oneself into a different person. Sometimes we're tired of our own skin so you know, we might need some time off from our usual self."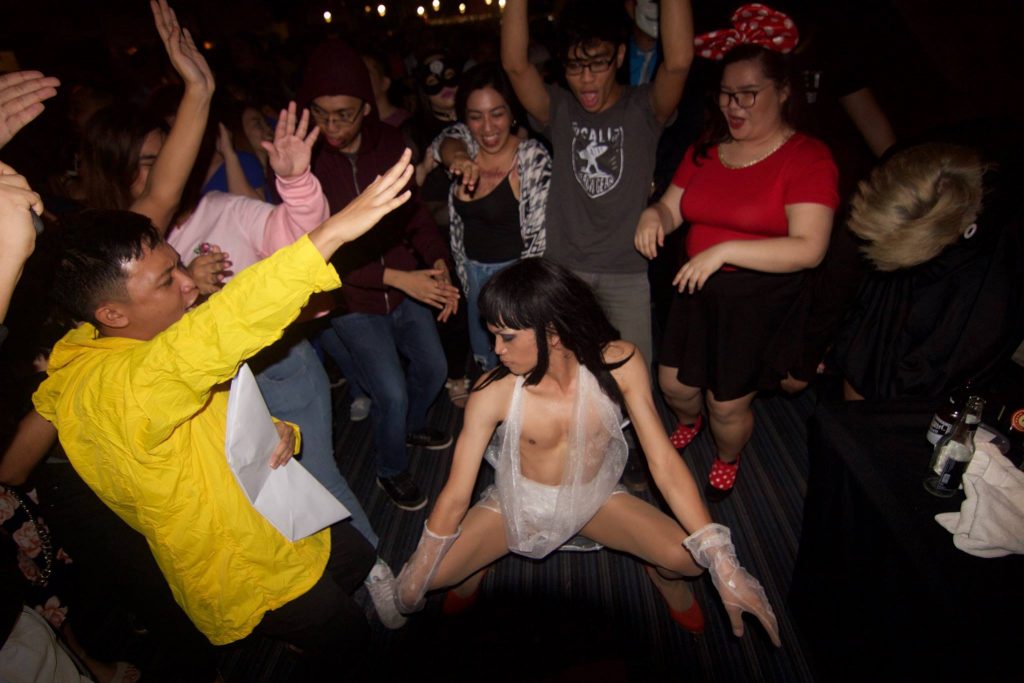 "People have become bolder both in costume and in dancing—they now know that Star Warts is one of the few times in a year they have the license to look silly and act crazy. The DIY, anything-goes spirit is still there, though—we like it that way." Cheekie shares when asked how the parties have progressed over the years.
The random and infrequent parties Hiphouse holds makes the best case for a Davao kind of wild night. It was not just the booze talking or the sexy dancing, because most times, it was alive even with the lack thereof. Davao city, despite its enormous land area, is a close-knit community with everybody eventually meeting each other one bar or another, hence these parties do not just sell the music or the drinks but the fun safe space you're going to be in, surrounded by the most open crowd. The true DIY spirit of Hiphouse's beginnings laid the strong foundation of the community it has built in the city, that anybody would want to be a part of it even for one night.
Photos courtesy of Hiphouse
Follow CLAVEL on Facebook and Instagram for news, culture, and more.
Related Posts