Independent shirt brand Nick Automatic's anticipated Threadfest is back on December 1 and on its 11th year, it's bringing with it some of the best in local music and indie clothing lines from Manila, Cebu, Davao, and beyond.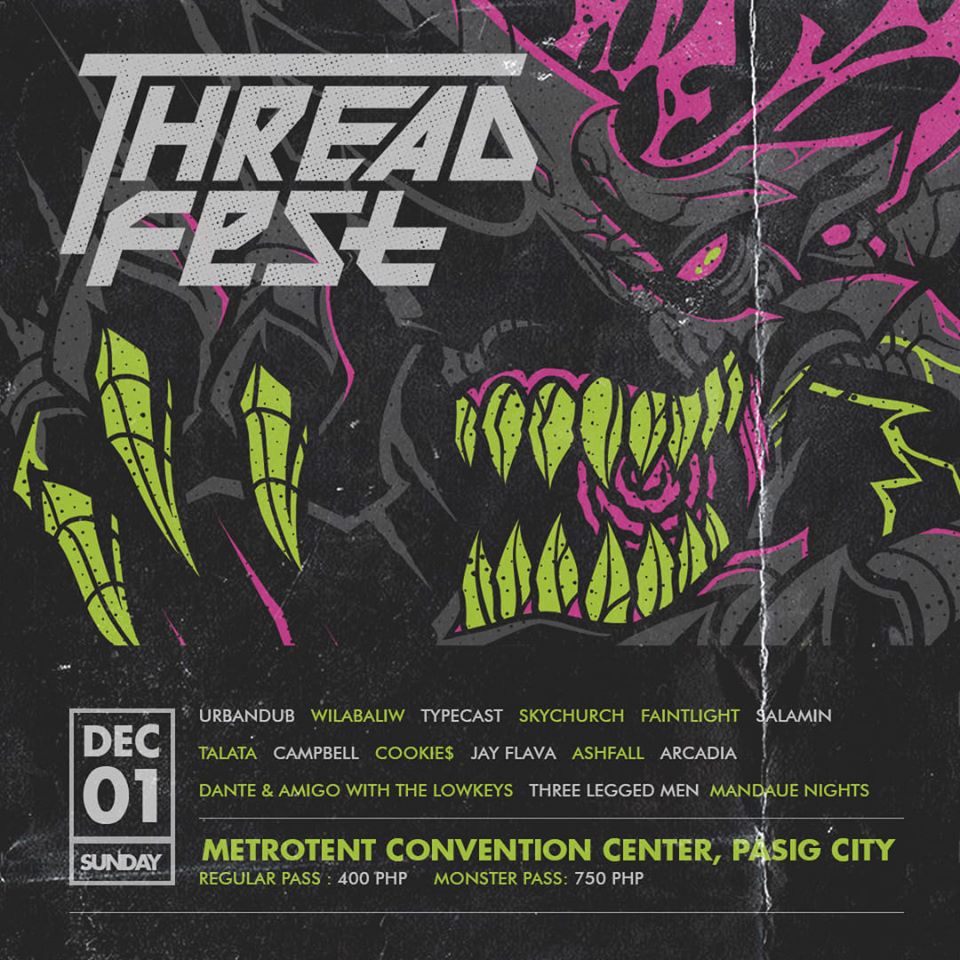 This year's stellar lineup of musical artists consists of Urbandub, Typecast, Wilabaliw, Skychurch, Faintlight, Salamin, Talata, Arcadia, Dante & Amigo with the Lowkeys, Ashfall, Jay Flava plus Cebu's Three Legged Men, and Mandaue Nights. In addition to the already exciting array of performances, Threadfest is keeping us on our toes with surprise performers taking the stage.
On the clothing end of things, Threadfest is gathering an extensive collective of indie brands like Drone, DGRAVE, Cease & Desist Supply Co, Doom Shop, Future Leader, Deadways, Wedrool, Rise of Brutality, Nemesis Clothing, Magnus Clothing, Evil Genius, The Greenery and more. All of these labels will be there with their latest collections, so make sure to watch out for them.
You definitely don't want to miss this colossal assembly of some of the finest in music and merch happening on December 1 at the Metrotent Ortigas. You can still purchase tickets for Threadfest 2019 at The No Good Crew store in Quezon City or online via their website. Passes can also be bought on the day of the event itself.
Follow CLAVEL on Facebook and Instagram for news, culture, and more.
Related Posts