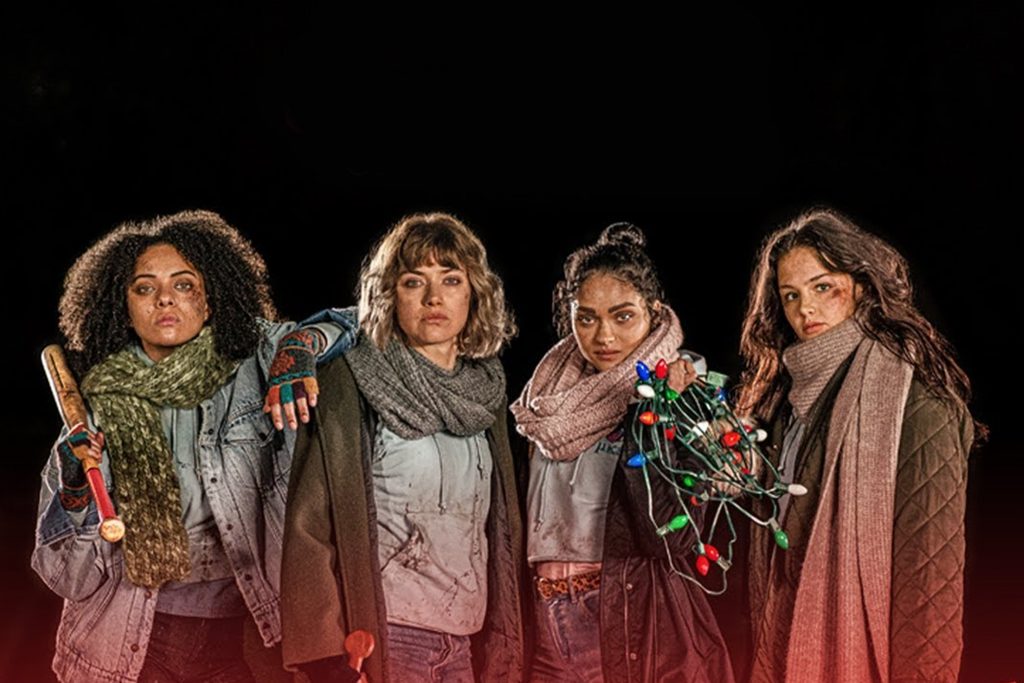 So you actually want to head to the mall to watch a film during the peak season of traffic and crowds? Well, you'd better read this handy guide on what to watch first because it's good to have a backup plan when you find out the theater is full.
Seriously though, there are some really interesting films coming out this month, and we've even got our eye on a local flick or two!
The Film Everyone Wants To See: Star Wars: The Rise of Skywalker
Rey and the Resistance face Kylo and the First Order…that's pretty much all we know about the biggest movie this Christmas! Oh, and it teases the return of the Emperor (admittedly, out of nowhere). Do you really need more?
We're eager to see if Episode IX can break the "trilogy curse" of the last film always being the worst. It's got a lot of work to do if it wants to beat 2017's very polarizing The Last Jedi to the bottom of the fan favorite stakes though, so there's that. And it does look like Disney has learned its lesson based off the tons of fan service and callbacks in the final trailer, consider us excited!
The Popcorn Film: Black Christmas
Produced by indie-horror film god, Jason Blum, of Insidious, The Purge, Paranormal Activity, etc., Black Christmas is actually the second remake of the 1974 original with the same name which was apparently one of the earliest slasher films. The plot really has nothing to do with Christmas and is simply about a deranged serial killer preying on sorority girls. It does give the film a convenient excuse to come up with some really nice set lighting though.
The blurb says, "This generation's young women aren't willing to become helpless victims though," so we expect deeply satisfying fighting back from the ladies rather than cringing at typically dumb decisions. We highly suggest 2011's You're Next for an idea of how good it can be to watch the tables turn.
For Serious Holiday Viewing: Bombshell
Three generations of superstar actresses team-up for a film about the real-life scandal of Fox News' predatory CEO Roger Ailes. TBH this is even less of a Christmas-vibe-appropriate film than Black Christmas, if you think about it. But then again, any film that has Nicole Kidman, Charlize Theron, and Margot Robbie in it together is worth your attention. Also, whistleblower films are lowkey so fulfilling for the soul, don't you agree?
The Most Curiosity Inducing Film of December: Uncut Gems
Adam Sandler in a crime thriller sounds interesting, now throw in Kevin Garnett playing himself and Elsa (okay, Idina Menzel) as his co-stars and you'd really start to wonder what it's all about right? It's being "bigged up" as Sandler showing off his under-appreciated dramatic skills as a jewelry storeowner who is deep in gambling debt. Speaking of Sandler's dramatic chops, are we all over the sad party that was Click, yet?
It's been well-received abroad and we imagine people aren't going to be lining up for it locally–but don't sleep on it if you've got free time to watch!
MMFF Films: Miracle in Cell #7 and Culion
Of course, December is synonymous with the Metro Manila Film Festival films filling cinema after cinema up and we have two picks if you've decided to support local this season. The first is a remake of a highly successful Korean film, Miracle in Cell #7. With a proven story (the hardest part to create TBH) to work off, it might be cool! The trailer gives a lot away so here's the synopsis if you'd rather not know: Aga Muhlach is a mentally impaired father who gets thrown into prison for "murder," separating him from his beloved daughter. He wins over his cell mates though and they decide to help him out by sneaking her in…
The second film is Culion, which is a historical piece about the leper colony in Palawan. We'd forgotten all about that tidbit of HEKASI/SIBIKA knowledge, and we're pretty sure most of the tourists living it up in El Nido or Coron have no idea about the dark past of the island–which is why we appreciate Culion too; it's a film that has something to say. Also, John Lloyd Cruz returns in this film, which is an event in itself!
So what do you think, a better lineup than last year's Aquaman and Into the Spider-Verse Christmas offerings? See you at the cinemas (as we wait out the traffic going home, together)!
---
Follow CLAVEL on Facebook and Instagram for news, culture, and more.
Related Posts