We just love ourselves some Scotch whisky. And what better time in the year to celebrate with a glass or two than the Christmas holidays. To better coax you into the spirit of giving, Johnnie Walker is coming out with limited edition gift packs with their best-selling bottles.
For a limited time, these specially designed packs are yours to get and gift for every purchase of the regular variants at no extra cost! You can get the Johnnie Walker Red Label 1L, Black Label 1L, Double Black 1L, Gold Label Reserve 750mL, Green Label 700mL, and 18YO 750mL, all in designed packs with a contemporary aesthetic; a mix of energetic colors and asymmetrical patterns designed by London-based designer Richard Malone, and will have provisions for a personalized name or greeting.
Johnnie Walker Red Label
The optimistic, zingy, and fresh look of this limited edition pack captures the imagination by using shapes and lines that flow and merge to create illusions that play with perception. Johnnie Walker Red Label has hints of fresh apple, pear and spice. On the palate, there is a fruity sweetness, cinnamon and pepper crackling on the center of the tongue. The sophistication of this design reflects the whisky's zesty finish.
Get yours for PHP659.00 SRP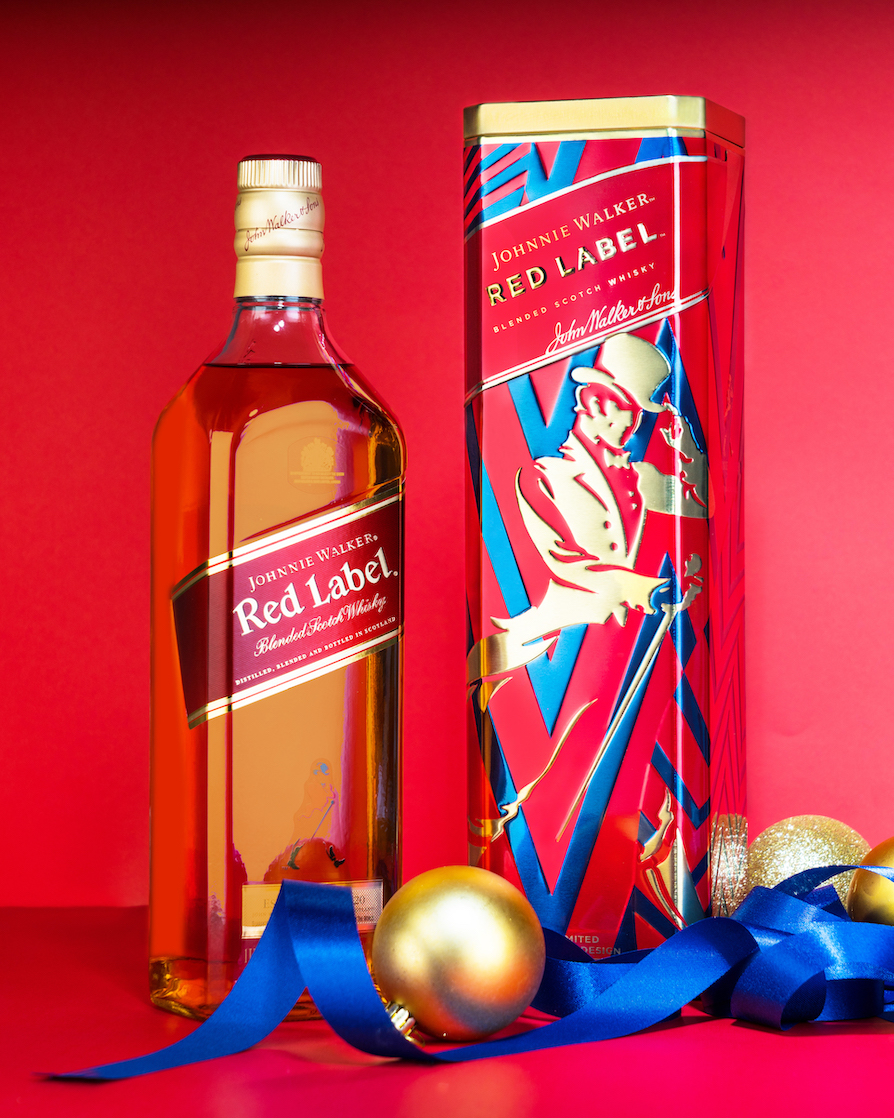 Johnnie Walker Black Label
Playing with hues of black, gold, and grey, this limited edition gift pack reflects the rich flavor and smoky character of the whisky it contains. Johnnie Walker Black Label is perfectly balanced, with dark fruit notes from European oak sherry casks, vanilla spice, and a signature smokiness.
Available for only PHP1,399.00 SRP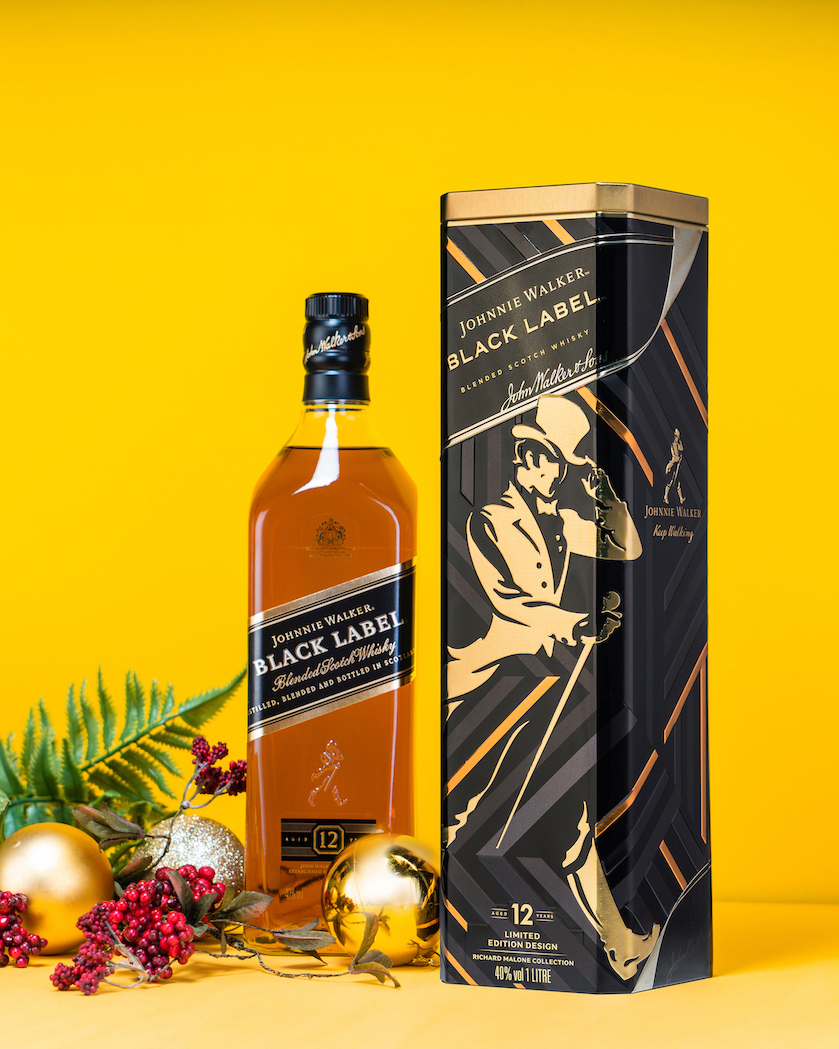 Johnnie Walker Double Black
The distinctively stylish look of the Limited Edition Johnnie Walker Double Black Gift Pack makes it a shoo-in on any whisky lover's Christmas wish list. The curved, swirling, and undulating black and white shapes are suggestive of the smoky and intense flavors of peat smoke, raisins, and fruits.
Give this gift (or keep it) for only PHP1,599.00 SRP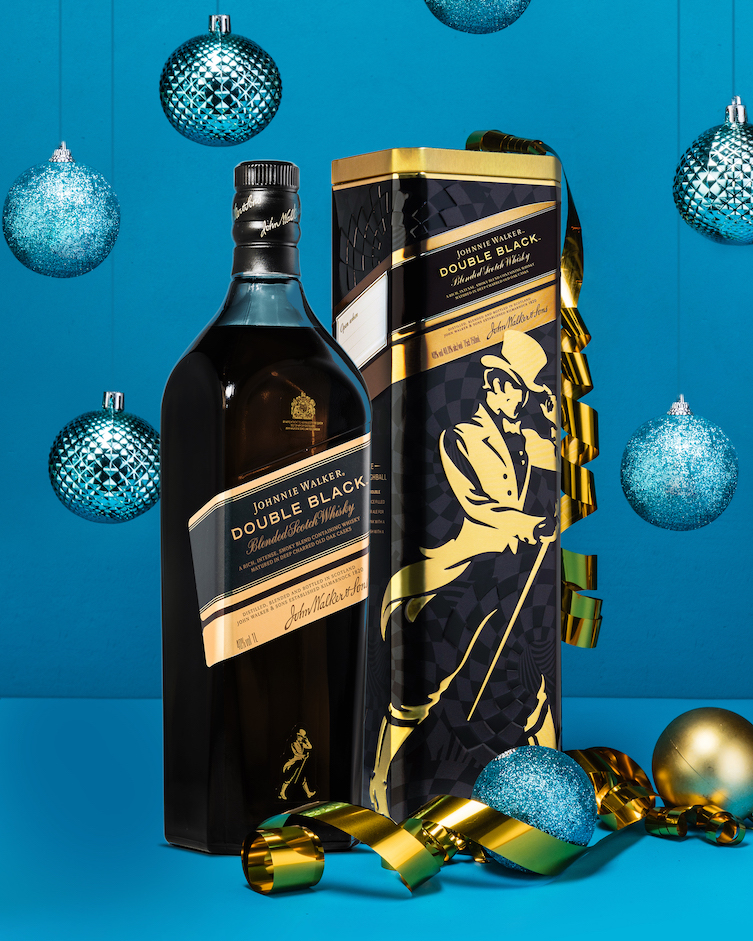 Johnnie Walker Gold Label Reserve
The Johnnie Walker Gold Label Reserve Gift Pack's bold, multi-dimensional look is an introduction to the layers of flavors in the whisky. Its bright and daring design is an homage to the vibrant nature of the liquid, which skillfully combines rich fruit, vanilla, sweetness, and cream.
Buy that special someone this gift for only PHP1,499.00 SRP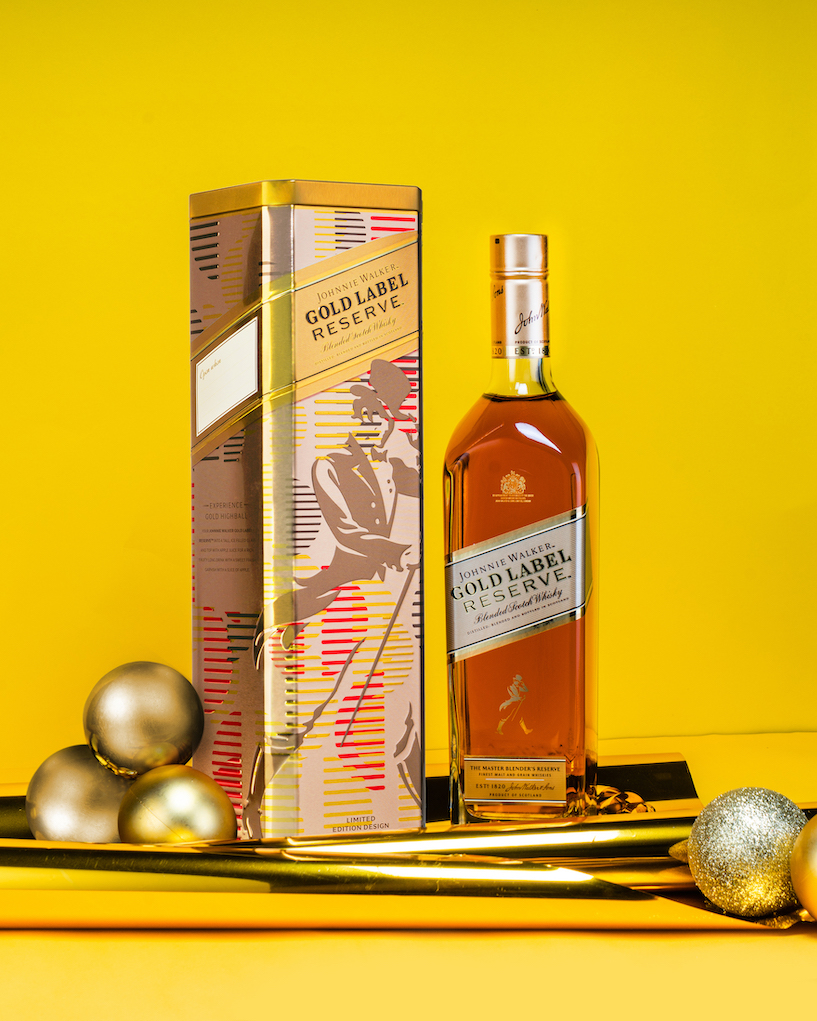 Johnnie Walker Green Label
With a sharp and dynamic pattern design, the Johnnie Walker Green Label Gift Pack reflects the complexity and freshness of the whisky inside. Rich flavors of apples, pears, and orange zest bring a fresh taste, complemented by creamy vanilla and spice notes.
This slick gift is available for only PHP1,900.00 SRP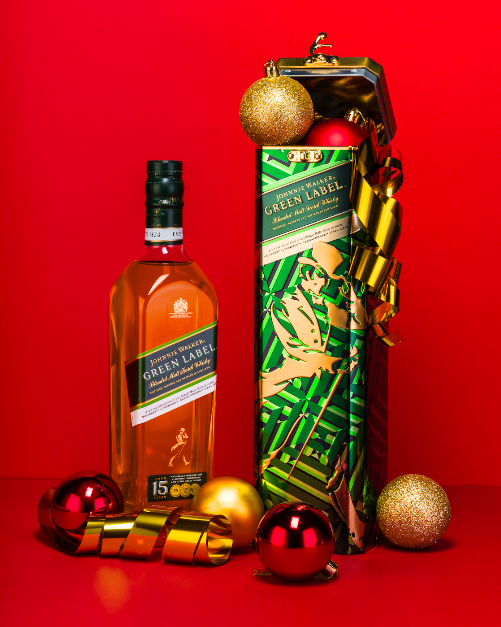 Johnnie Walker Aged 18 Years
Boasting a warm and elegant look, fashion designer Richard Malone captures the perfect balance of warm vanilla and tangerine flavors of the whisky for Johnnie Walker Aged 18 Years. Moving smoothly over the palate before transitioning into a nutty, malty dryness, Johnnie Walker Aged 18 Years delivers a smoky and aromatic finish.
Gift this to your loved ones for only PHP2,399.00 SRP.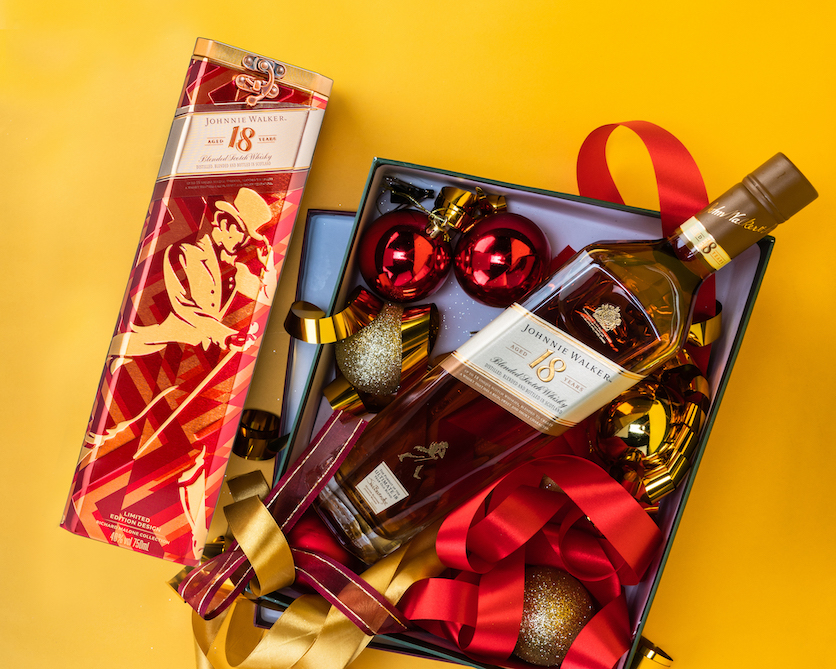 Johnnie Walker Pocket Scotch
It's one thing to bring a bottle to the Christmas party, yet another to actually give your favorite whisky as a gift! This Christmas, you can do more than pitch in on the party drinks with the new Johnnie Walker Pocket Scotch–your favorite Blended Scotch Whisky now in a pocket-friendly size that makes 6 servings.
The Johnnie Walker Pocket Scotch comes in two variants: Red Label and Black Label at only PHP175.00 SRP and PHP375.00 SRP respectively.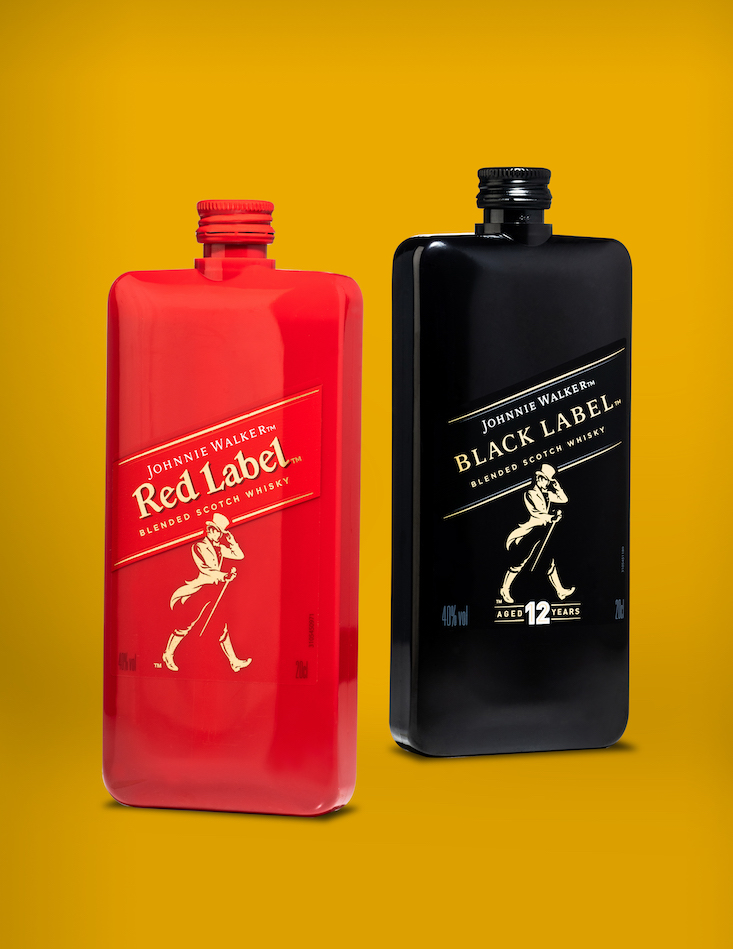 The new pack offering is available exclusively at 7-Eleven stores until December 2019.
Johnnie Walker Blue Label
Intricately crafted in only small batches, Johnnie Walker Blue Label is not called the Rare Blend for nothing: rare whiskies, some even coming from distilleries long-since closed, come together to deliver a symphony of versatile flavors. Johnnie Walker Blue Label serves honeyed sweetness, dried fruits, and perfectly balanced smoke, showing its unrivaled depth of character before ending with an elegantly smoky, lingering finish.
Give only the very best for PHP9,000.00 SRP, available in leading supermarkets and liquor stores nationwide.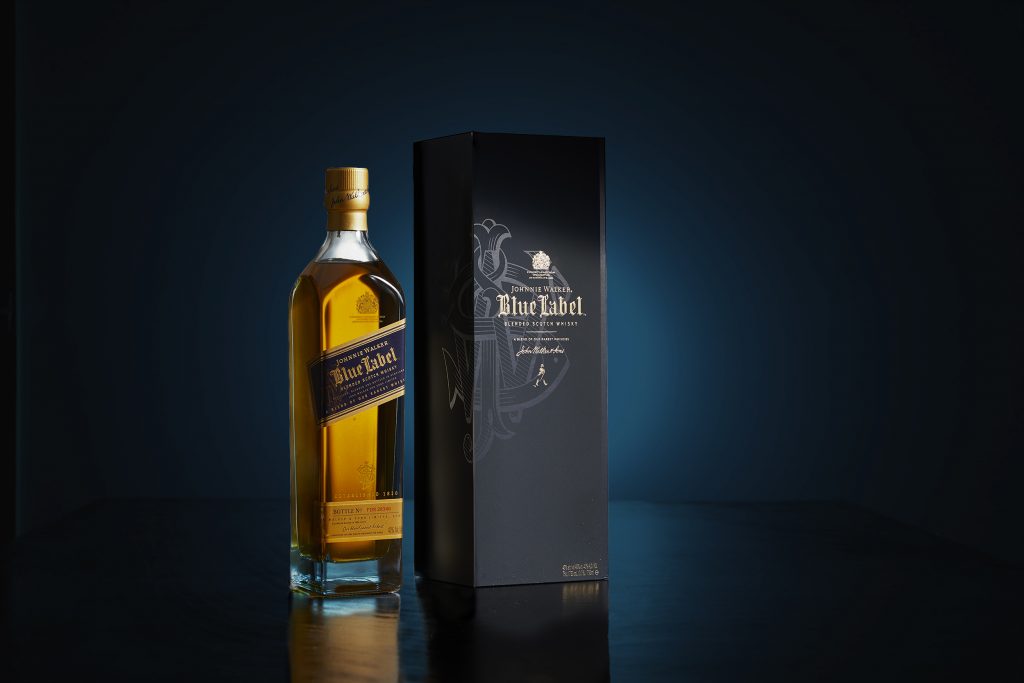 For more information, check out the Johnnie Walker Facebook and Instagram pages at Facebook.com/JohnnieWalkerPH and @johnniewalkerph, respectively.
Related Posts