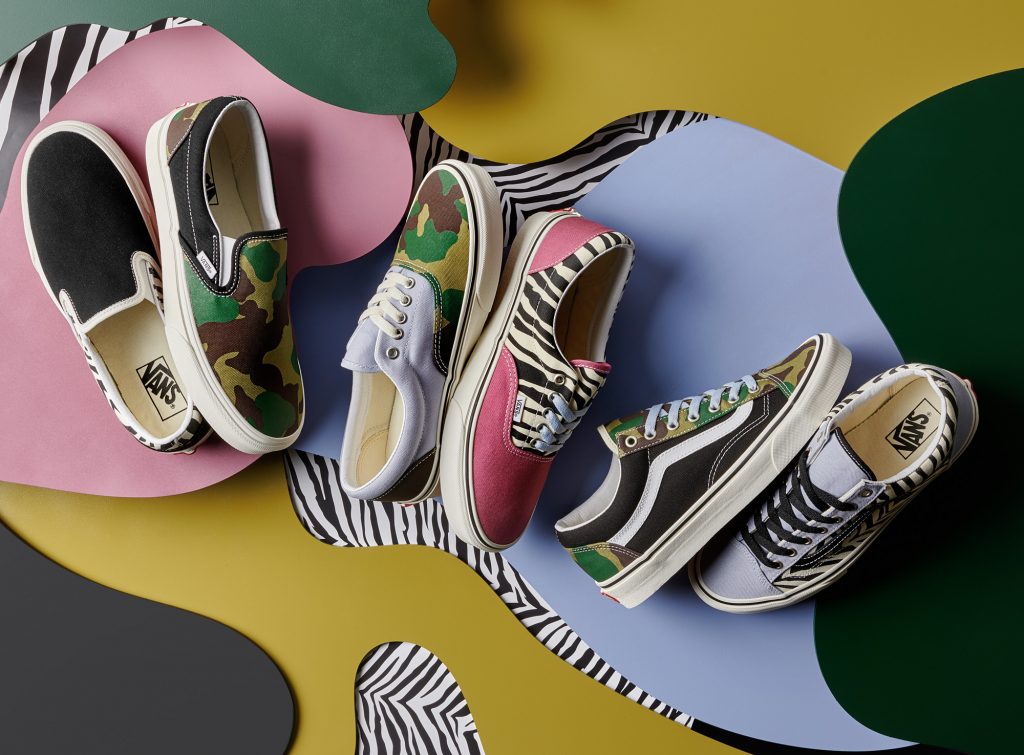 The Vans Era has been the world's most reliable skate shoe made by skateboarders since its debut in 1976. Back then, skateboarders could pop into the family-run Vans store and walk out with a pair of the Era mixed and matched with colors and patterns that fit their own taste, helping build the unique style culture of the skate community we know today. To celebrate the iconic silhouette that's still popular today, Vans is releasing the Mismatch Era, a modern interpretation of those early amalgamations.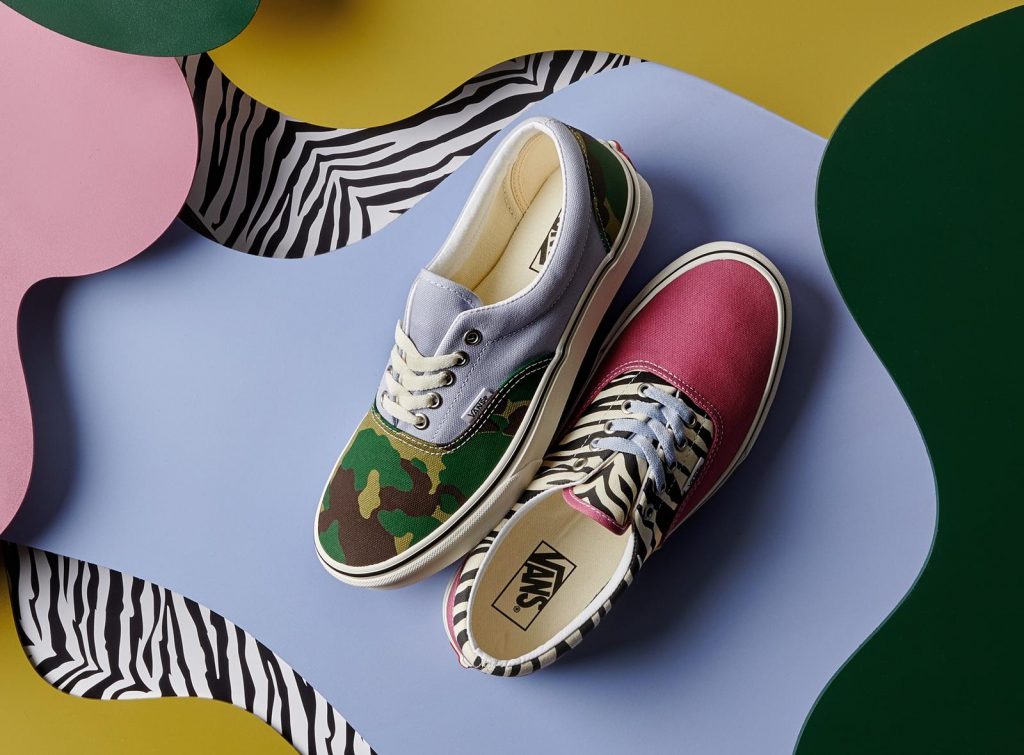 The mismatched collection includes three of the brand's silhouettes with camo and zebra print details, led of course by the Era with blue canvas and camo print on the left shoe and pink canvas and zebra print on the right. The Classic Slip-On takes on a more subdued take on the mismatch, while the Style 36 has opposing laces and sidestripes.
The Mismatch Pack will be available at select Vans concept stores beginning in January 2020.
Follow CLAVEL on Facebook and Instagram for news, culture, and more.
Related Posts