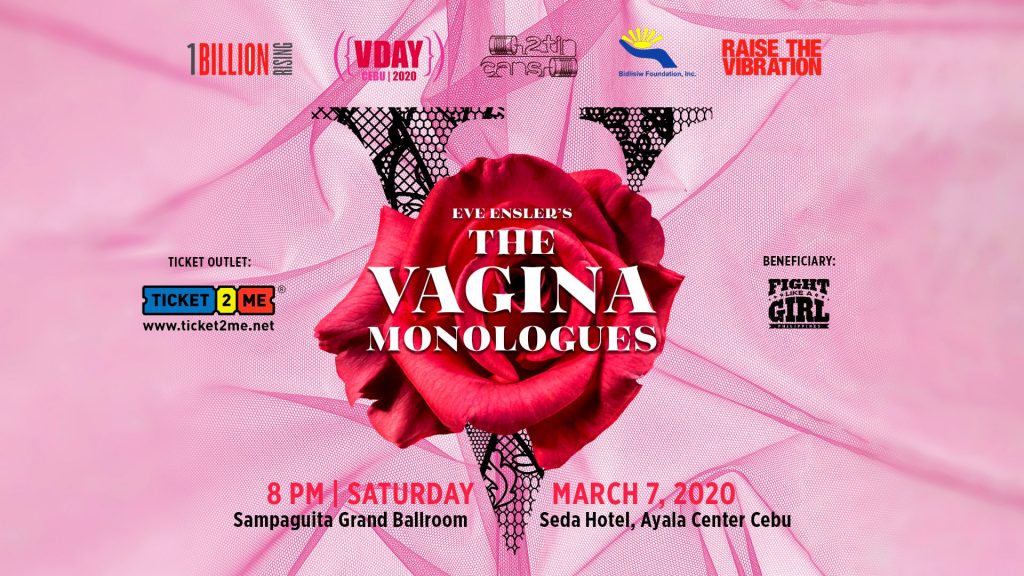 "When women take the stage, incredible things happen, as their issues are voiced and confronted for all to see and hear,"

Eve Esler
Twenty-One years ago, Eve Esler's popular The Vagina Monologues gave birth to VDay 2020, a global movement to end violence against all women and girls (cisgender, transgender, and those who hold fluid identities that are subject to gender-based violence).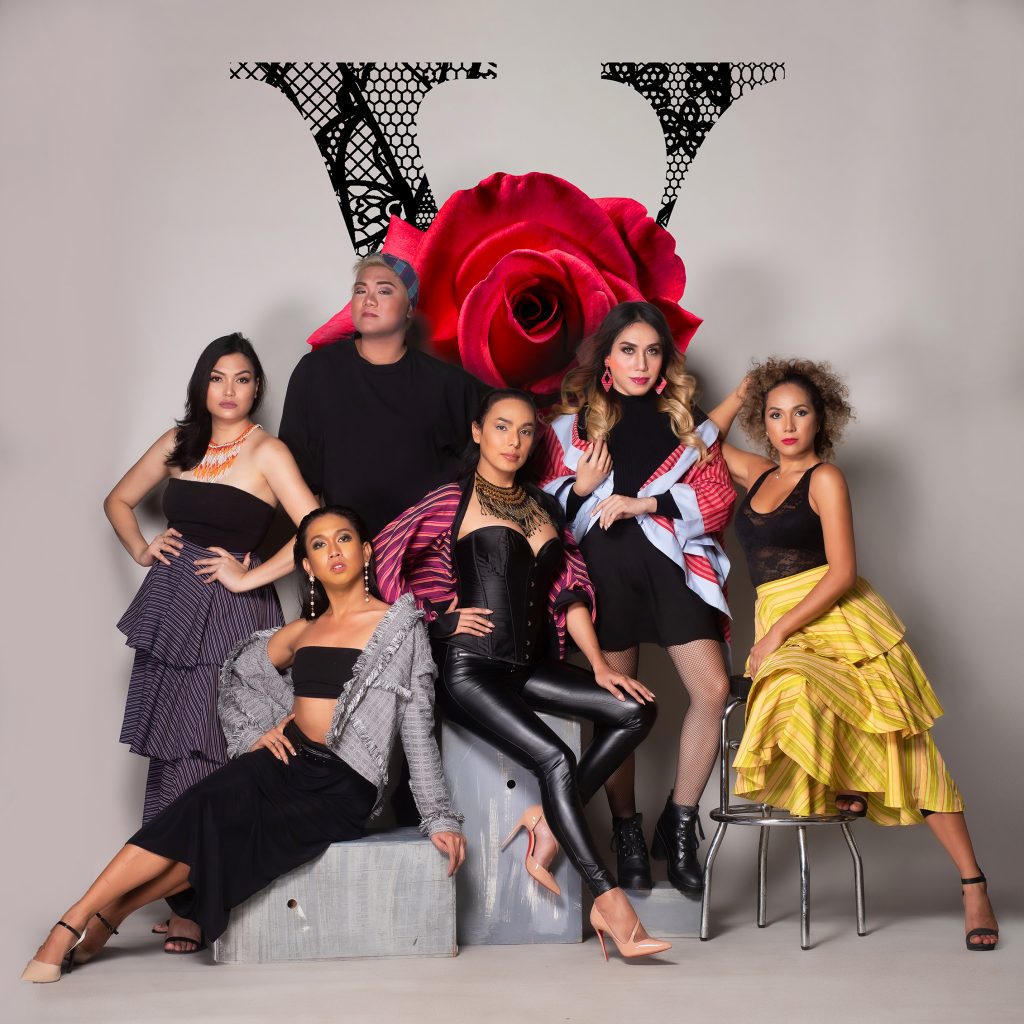 VDay campaigns allow several groups from different parts of the globe to hosts their own performances of The Vagina Monologues, to talk about rape, battery, incest, sexual harassment, female genital mutilation, sexual slavery and trafficking, child marriage, femicide, sexual, gender and reproductive oppression, violence towards LGBTQIA+ communities and to raise funds for the host's respective community's existing anti-violence organizations.
The Vagina Monologues is set to be produced in Cebu this Saturday, March 7 at the Sampaguita Hotels, Seda Hotel, Ayala center brought to us by 2TinCans Philippines and for the benefit of Fight Like a Girl (FLaG PH), a program designed by the production in partnership with Bidlisiw Foundation.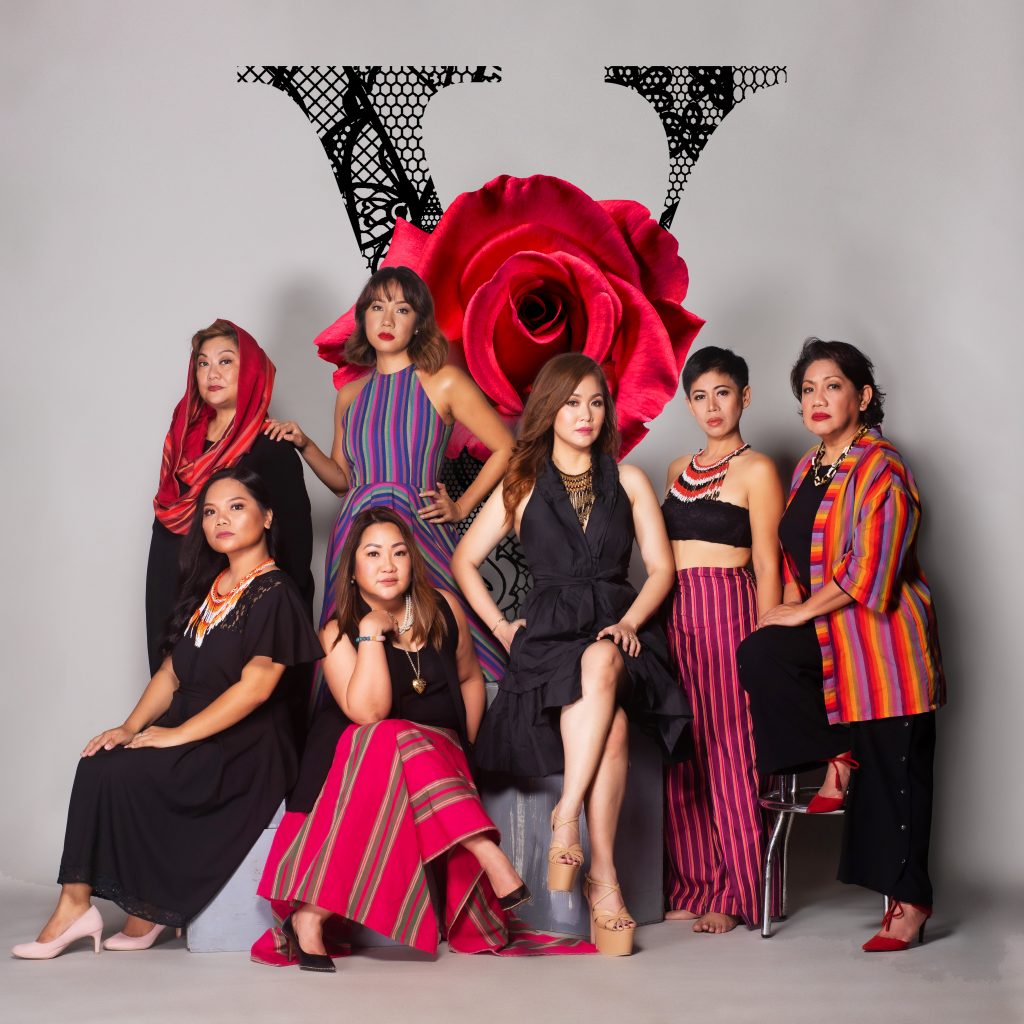 FLaG PH aims to provide women and girls with the support and resources that will allow them to express their individuality, hopes, and aspirations; connect with persons, groups, and organizations that will help guard their safety and security; know their right and care for their well-being so that they will thrive physically, mentally, emotionally, socially, psychologically and economically
The play puts on the spotlight voices of women of different professions, ages and walks of life including a six-year-old girl, a septuagenarian New Yorker, a vagina workshop participant, a woman who witnesses the birth of her granddaughter, a Bosnian survivor of rape, and a feminist happy to have found a man who "liked to look at it." popular with lines such as:
"The clitoris is pure in purpose. It is the only organ in the body designed purely for pleasure."
"The heart is capable of sacrifice. So is the vagina. The heart is able to forgive and repair. It can change its shape to let us in. It can expand to let us out. So can the vagina."
Cebu's adaptation of the play is Directed by Sarah Mae Enclona-Henderson, featuring 40 performers namely Aleah Alerre-Lim, Alem Garcia, Alyza Miole, Andi Pateña-Matheu, Anya Lim, Apple Abarquez, Archill Capistrano, Bee Urgello, Brazilia Valdez, Cattski Espina, Charisse Piramide, Charlene Virlouvet, Cherryl Pelayo-Dacayo, Cris Evert Lato-Ruffalo, Ehds Javier, Elaine Bathan, Emelyn Corpus, Gembelyne Icamen, Gingging Navarro-Laude, Harin Cho, Jean Altavaz, Jet Cantal-Bacaltos, Joann Zaldumbide, Laurie Boquiren, Liana San Diego, Lord Latonio, Lourdes Maglinte, Maki Gingoyon, Micaela Maria M. Palmares, Michelle Mendez-Palmares, Nikky Montesclaros, Pamela Condat, Rain Villagonzalo, Regal Oliva, Shiella Pestaño-Gemperoa, Shfirah Bouchkhi- Enclona, Stephanie Tirol-Sitoy, Tiffany Neri, and Trixie Alturas.
For tickets, head over to this link https://www.ticket2me.net/e/5105.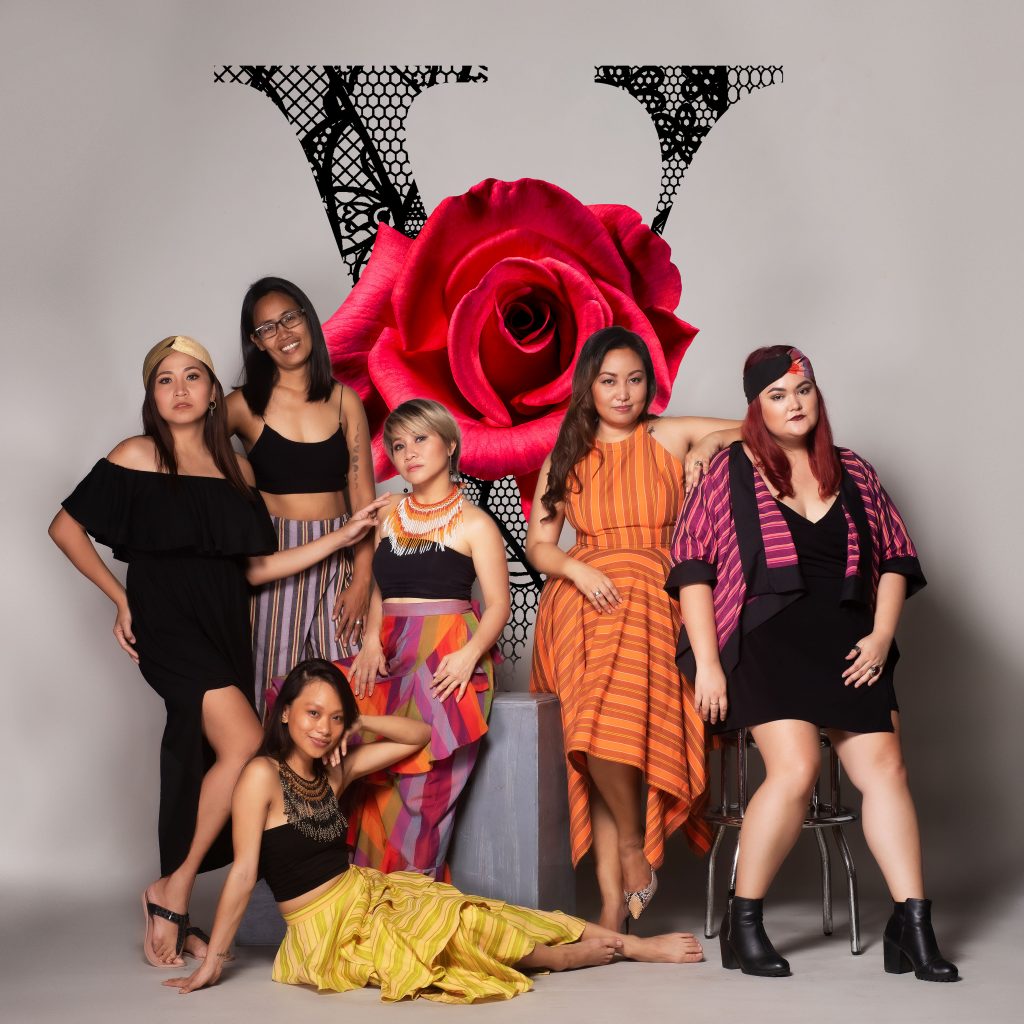 Movements like this envision to fight social injustice not with the same brute behavior but with creativity and diligence, hoping that our artistic efforts ripples to communities and create change. Even with what seems to be a never-ending battle, there is hope that someday we shall stop holding these performances—as a manifestation that gender-based violence and discrimination have finally stopped.
Follow CLAVEL on Facebook and Instagram for news, culture, and more.
Related Posts