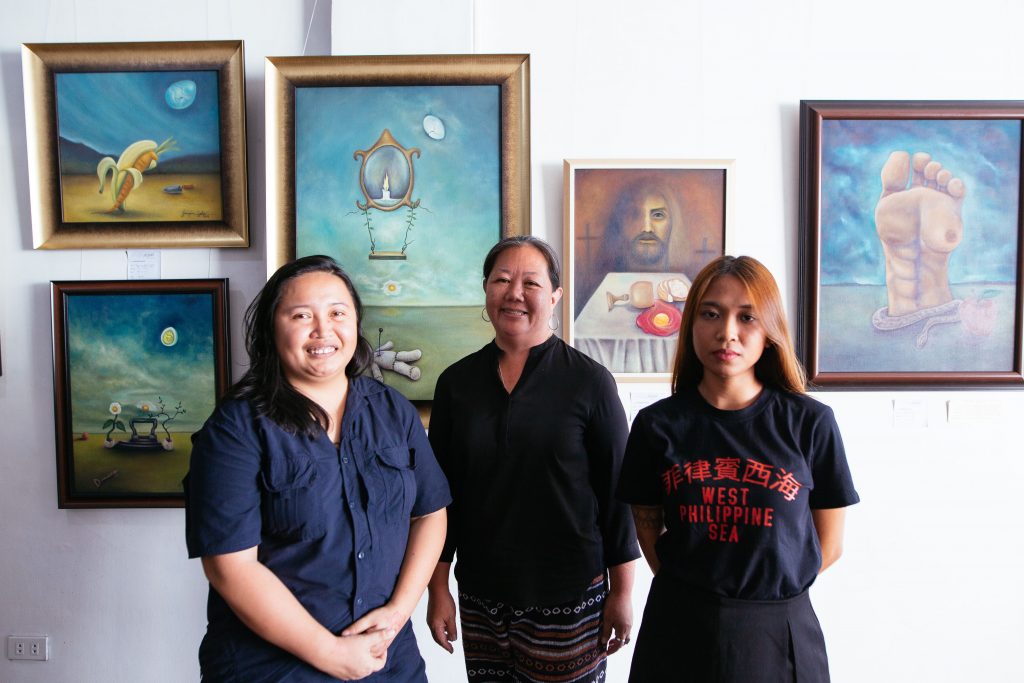 Meet Miyen, Angely, and Anna. All three are artists. All three, female.
All three, from Davao. In time for Women's Month, we sat down with these women to talk about the projects they're working on, the state of the Davao art scene, and what it's been like for them to be part of Davao's art community.
Surrounded by paintings of local artists, I spent an afternoon catching up with these three at the charming Morning Light Art Gallery and Shop, situated along the busy Quirino Avenue of downtown Davao.
Run by Miyen Lim, the shop itself is a testament of her artistic passion and an unwavering commitment to serve the Davao art community.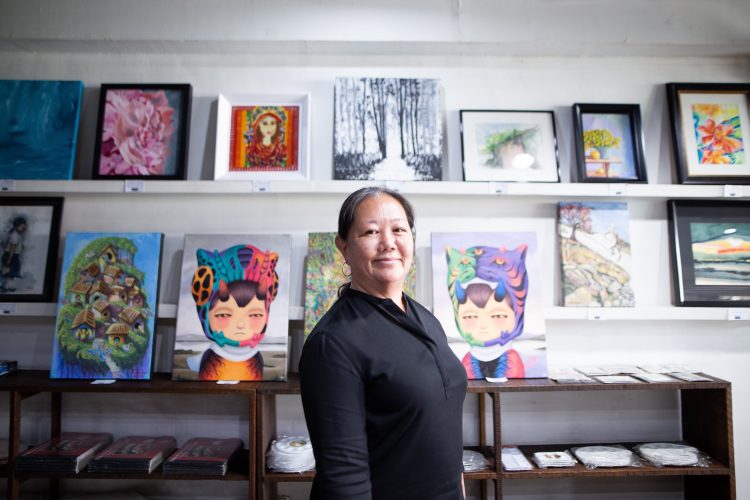 Although holding a degree in Commerce, Miyen's inclination has always been in the arts. She took up watercolour painting lessons from Nimfa Magallanes at an early age and continued taking further art studies in Manila, Vancouver, and Florence, with her latest one in 2019 under Alfred Galvez here in Davao.
Miyen is the proprietor of Morning Light Art Gallery and Shop, which has two Davao locations: one in Marfori Subdivision and the other along Quirino Avenue. Before the shop, whenever she and her husband–both artists–would run out of art materials, they found it hard to source these here in Davao.
In 2014, they opened Morning Light in Marfori, their first shop, to address the lack of art materials. The shop initially sold just fine art materials until they stumbled yet again on another challenge.
"People were making art, the store was supplying them with the materials but the question now was…where will they showcase their works and hone their craft?" Miyen shares. "We decided to open Morning Light Quirino to cater to these artists and their need for a space."
Now in its sixth year, Morning Light Art Gallery and Shop has been a venue for local art exhibits and events, workshops, theatre performances, poetry reading, pop up shops and product launches. 
"Establishments like Morning Light are so crucial as a platform for young artists."

Anna Cervantes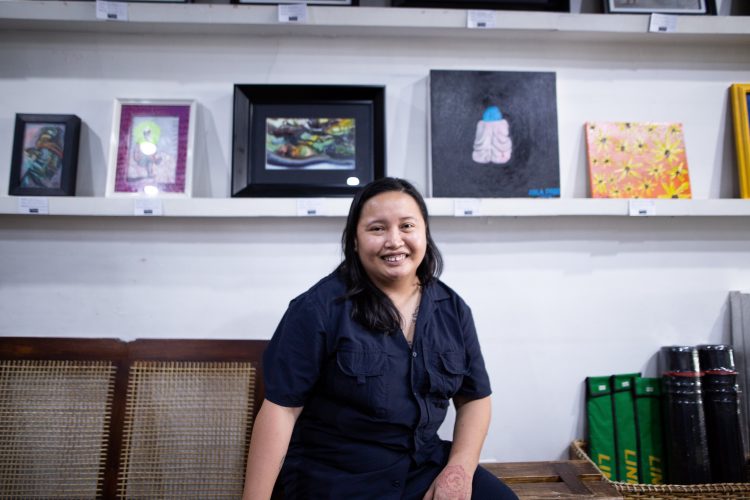 For her contemporaries and the younger generation of artists,
Angely Chi is fondly nicknamed the 'Patron Saint for the Davao Arts.'
Her contribution to the art scene has been enormous and encompassing, in that she's involved in several local art initiatives, namely film, literature, visual arts, and performing arts.
She is a convener of Pasalidahay, a film collective working on audience and filmmakers development, where she co-organizes and co-programs public film screenings with forums, and theirs is the team behind the annual Ngilngig Asian Fantastic Film Festival in Davao City. She designs and helps run the Ngilngig Filmmakers Development Program of the said festival.
At the moment, Chi is co-directing ARTEX, the Southern Mindanao Art Laboratory with artist-researchers Ralph Eya and Rhine Bernardo. They work with artists and cultural workers in developing community-based art projects. On the side, she is also working on a long-term walking project called Mindanao Walk, with experimental legs in 2019 in South Cotabato and in Misamis Occidental.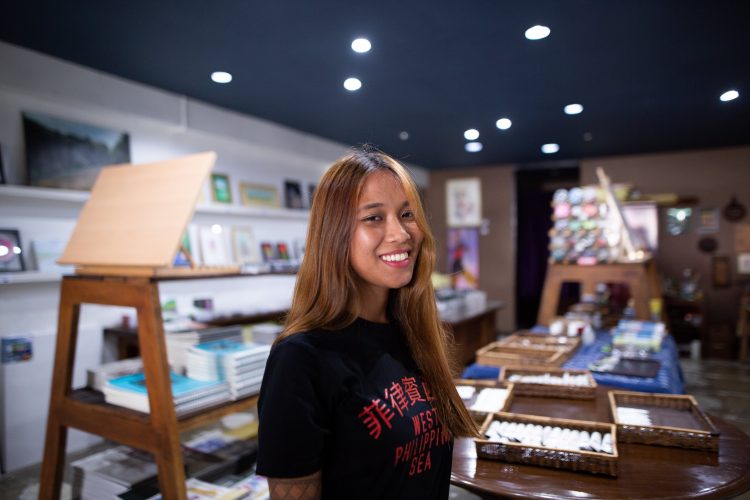 Anna Miguel Cervantes is a writer who found herself in filmmaking. She has had various roles in local films while actively volunteering for the local filmmaking community.
We caught Anna a few hours before her flight for Cagayan De Oro en route to areas in Lanao to conduct activities that combine art and peacebuilding–one for art club members, and another for a northwestern MILF camp in the cusp of transitioning to a community.
Together with Angely, she is one of the organizers of Panagtagbo, held at Miyen's Morning Light Gallery, for the past three years. This is one of the reasons why establishments like Morning Light are so crucial as a platform for artists. Panagtagbo, which means coming together, is an interdisciplinary art event under the Ngilngig Asian Fantastic Film Festival which explores the many nuances of ngilngig (scary, weird, fantastic) through experimental and collaborative pieces, live art, zines, theater, digital art, poetry and other mediums. 
According to Anna, Panagtagbo is a mini-art festival that encourages collaboration among artists, which is important to create a seamless and thriving arts culture in Davao.
She is currently working on her first short film.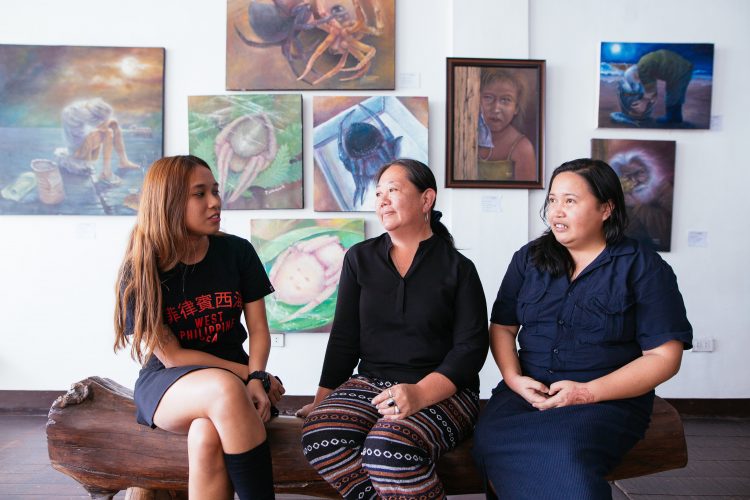 What would you say are the challenges we face in the local art scene right now? 
CHI: We tend to focus on the lack of physical spaces in which we can present our works, such as galleries and museums. I'm constantly making ways around that. I've turned to graffiti and street art before to explore public spaces as canvas for works. I still organize happenings in bars. I also tap into community spaces. And there's a whole island to explore, not just the city where I live in. I've hitchhiked and walked around the island, not just to know the geography of Mindanao, but also to stretch my mental horizons.
I think it's important for me as an artist-organizer to be conscious and deliberate with my work because there are many things to contend with as a woman artist living in the global south. It's not just physical spaces that I have to navigate in, but also the kind of communities and cultures we create–if these are safe spaces, if we are being inclusive, if we are using an intersectional approach. I have to keep an open mind to keep educating myself. I've made a conscious decision to depart from the canvas. I think there are more artworlds than we are led to believe. I have created a mantra: Abandon your usual instruments.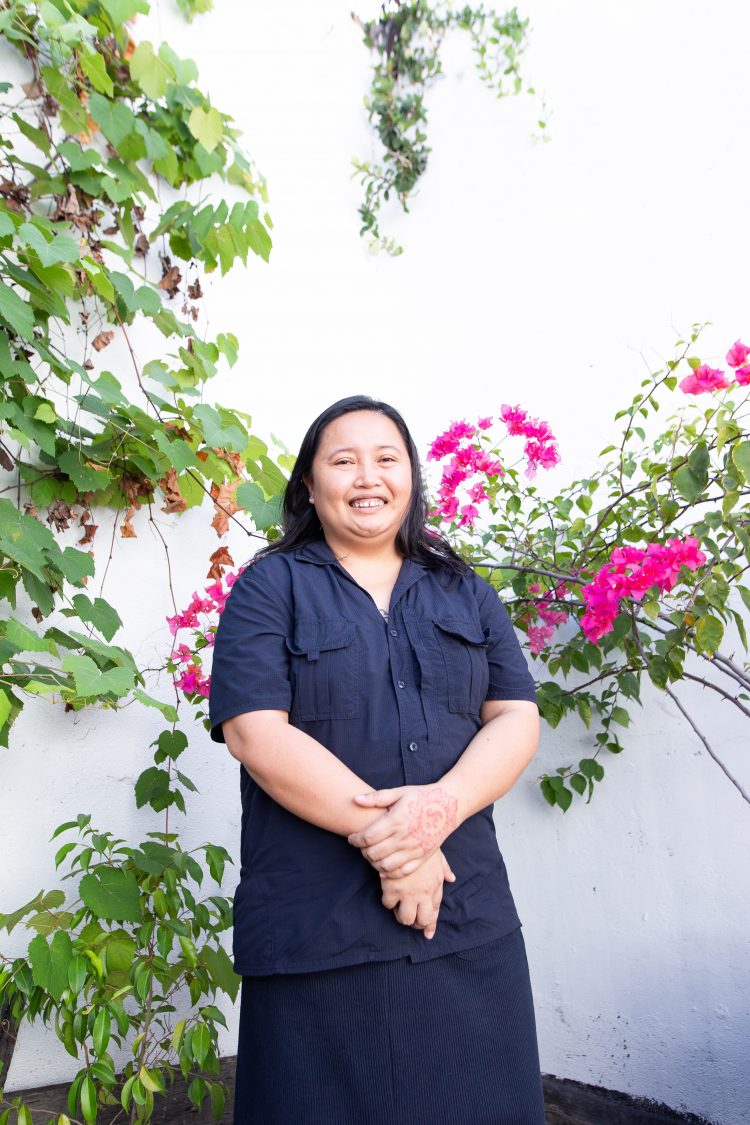 MIYEN: Nowadays, we are constantly surfing and searching the internet for inspiration and design ideas.  I have always believed that we should rely more on our own imagination, creativity, feelings, and experiences when creating art. It has to come from within and not be influenced too much by somebody else's style. 
As artists, we have to continually focus on improving our skills and not settle for mediocrity.  The common trait that I have observed over the years amongst successful artists is their strict discipline. They are all hardworking, dedicated, passionate. They are consistently and constantly creating until their works evolve into a recognizable style that is uniquely theirs.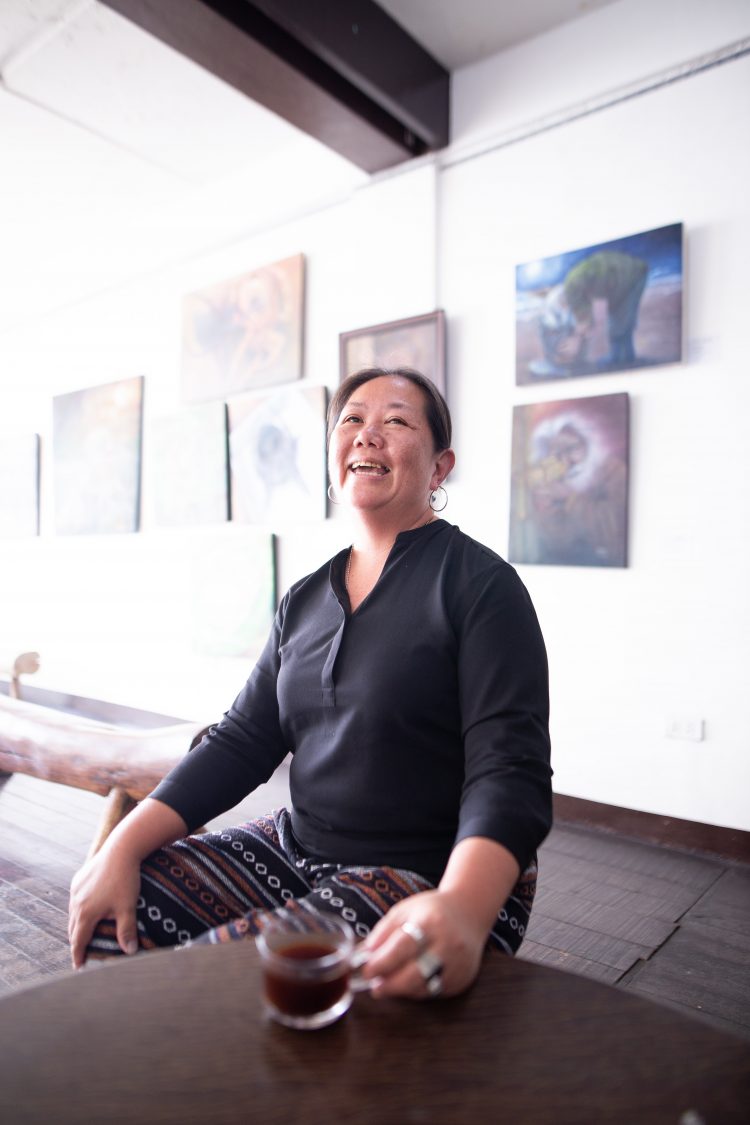 ANNA: Coming from a film background, I can say that women are no longer just muses. They are not just in front of the camera, they are behind it, too. There are strong women screenwriters, producers, directors, cinematographers, and editors. However, I think this current wave of feminism that is highly susceptible to becoming distorted due to social media and other large structures, has changed our views on what feminism should be and look like.
It's very trendy for women to be featured, but are we featuring them because of the merits and sincerity of their work? All the noise has us, myself included, definitely, feeling a bit lost because of the focus given on women and women artists, which was not the case years ago. Hopefully, when the dust clears, we all go back to what is essential: Improving our art and building our art communities.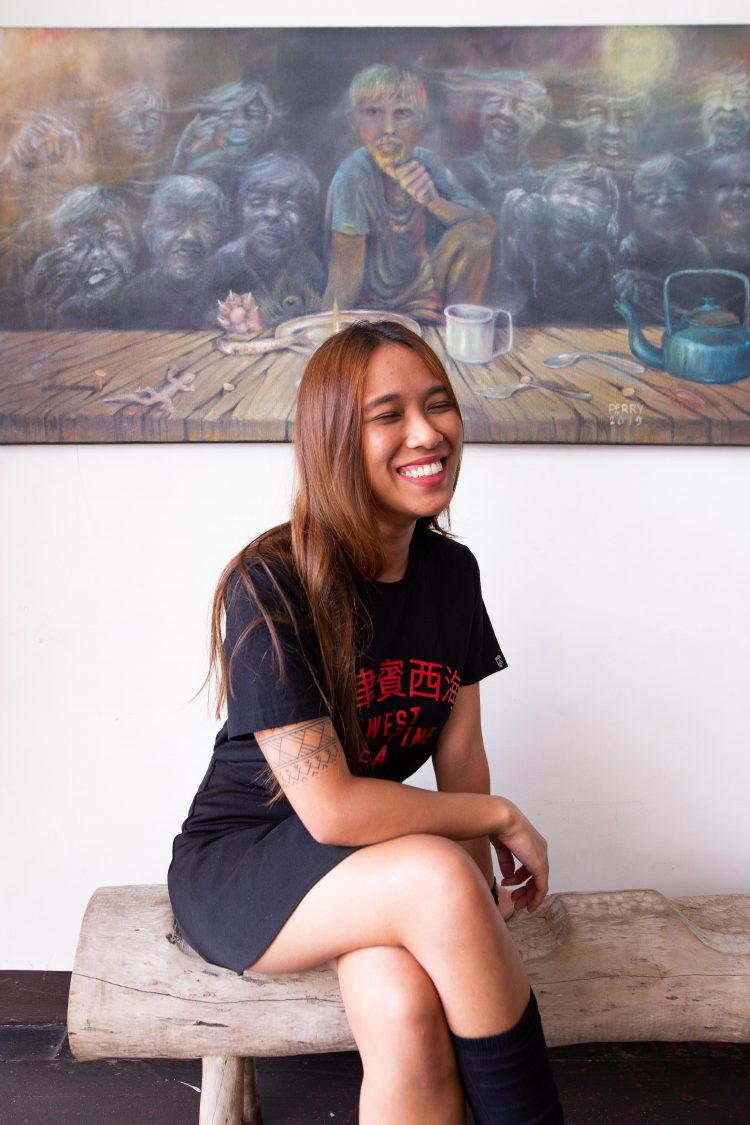 CHI: We need safe spaces. We can only flourish as artists if we co-create safe spaces to work in.
MIYEN: Incite artists to question: be it about the social and political landscape, unleashing one's creativity, good work habits and ethics. Through this line of questioning, events can be organized and workshops will be scheduled. Whatever we create can affect others around us and can bring about change.
ANNA: I think more local artists in Davao should shake things up, be more disruptive.
What advice can you share to other artists who are just starting out in their chosen art disciplines?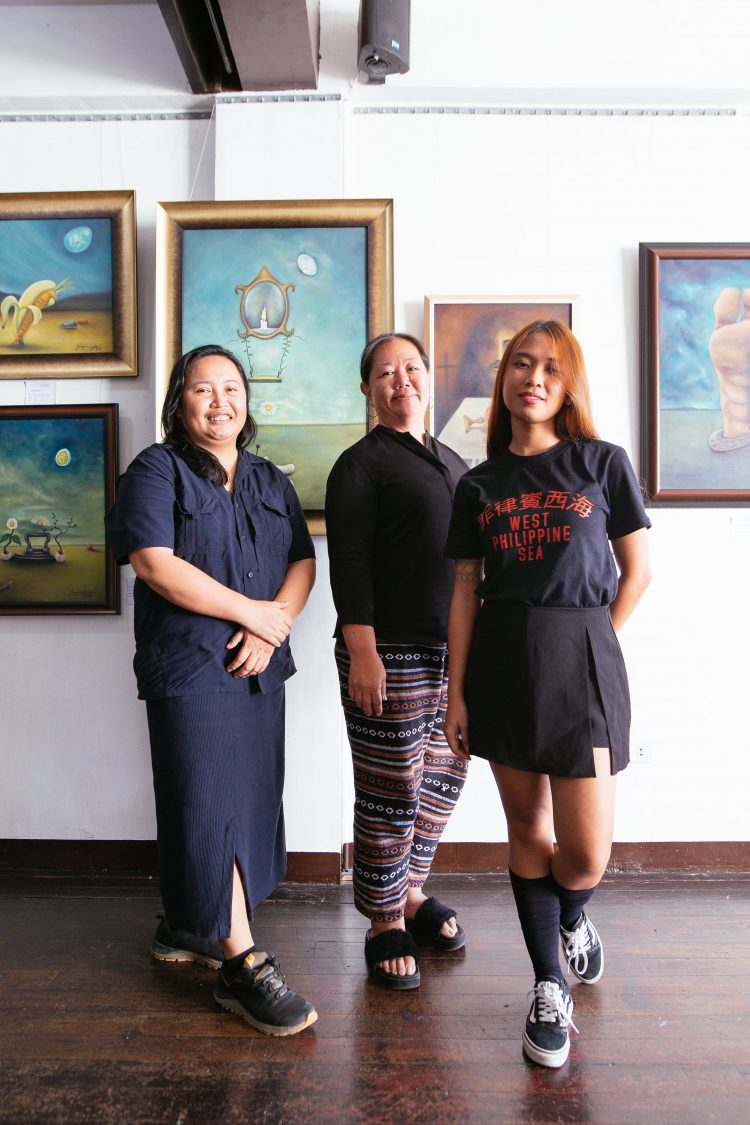 CHI: You have to persist and resist.
MIYEN: An artist should be prepared to work hard for their craft. We all make sacrifices in order to achieve our goals. Being a woman or a certain age is not an impediment to making it as an artist. There is no obstacle except what we set for ourselves. We have to persevere and believe in ourselves and what we create. Lastly, never forget the joy of creating and sharing. If artists help each other, anything is possible.
ANNA: Your art doesn't belong to you, it belongs to the public, it belongs to the communities–to be inspired by or to destroy. Also, get a day job first before going full-time. It puts perspective on work ethics, office dynamics, delayed payments, paperwork, bureaucracy, power struggles, gender issues, all of which exist in the art world in great amounts, which surprises so many new artists.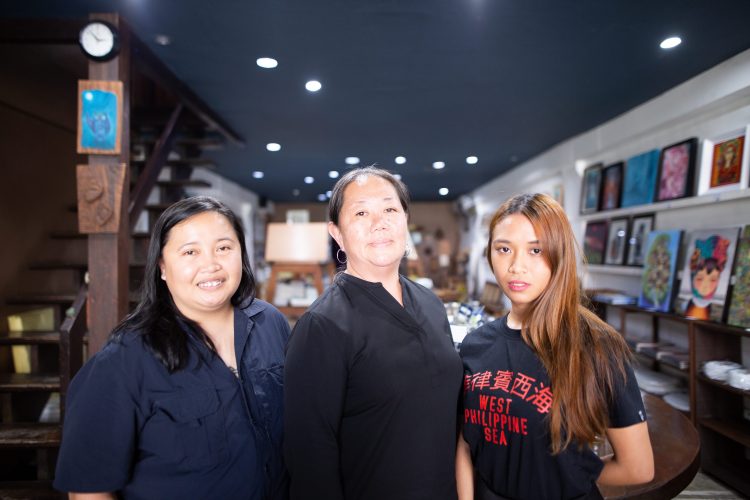 Feeling inspired? You can come to Morning Light Art Gallery and Shop to attend and participate in their upcoming workshops (due to the COVID-19 pandemic and community enhanced quarantines, please try calling ahead first):
CURRENT WORKSHOPS AT MORNING LIGHT
Classical Drawing Workshops by Galvez Atelier/Atelier Peniel
February 29 till April 14, 2020 | Every Saturday only
Instructors: Rey Gallardo Bollozos and Dominic Pilapil

Intensive Classical Oil Painting Workshop by Galvez Atelier
April 13 – 25, 2020
Instructor: Alfred Galvez
Linocut Printing
April 1 – 7, 2020
Instructor: Rey Gallardo Bollozos
CURRENT EXHIBITS AT MORNING LIGHT
Fusion by Perry Luquigan and Joaquin Sala
March 7 – 15, 2020

Pag-ila by Philippine Women's College of Davao, SHS Arts and Design Track, Visual and Media Arts students
March 24 – April 3
Photos by Cedric Van Luspo
Follow CLAVEL on Facebook and Instagram for news, culture, and more.
Related Posts