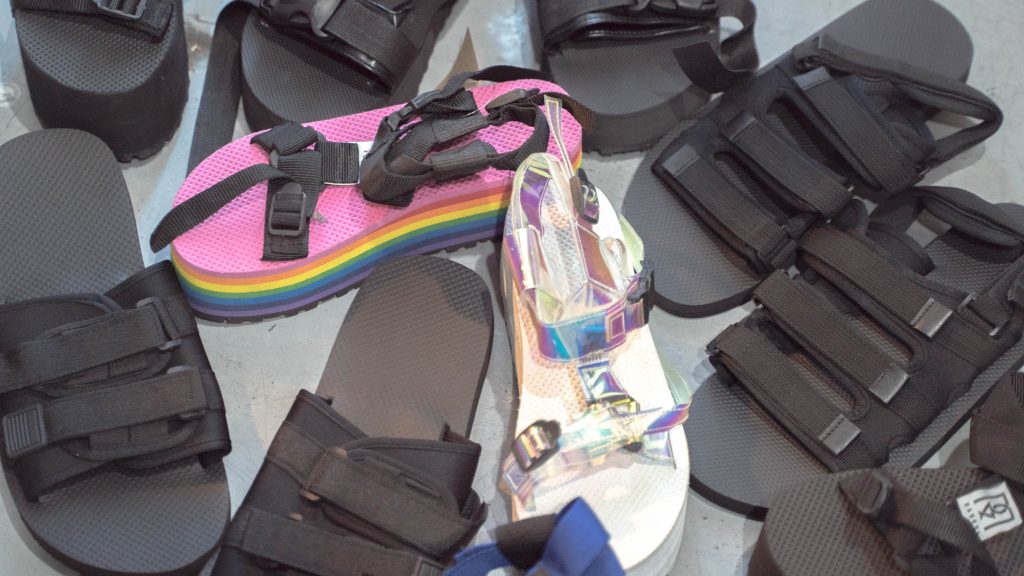 We met Rani Tolentino, the brains and brawn behind footwear brand Ranroe, in her studio sitting atop the Pasig branch of Baker's Bazaar (an interesting visual as Rani's mom owns Baker's Bazaar, and the studio on the second floor seemed to add a new layer to the family's artistic legacy). She walked us through her collections old and new, work-in-progress, and yet-to-be-released.
During the walkthrough, Rani also reveals her fateful landing on footwear. The Fashion Institute of the Philippines alumna recounts taking an interest in the craft of shoemaking, and doing her homework in the belly of the beast: Marikina.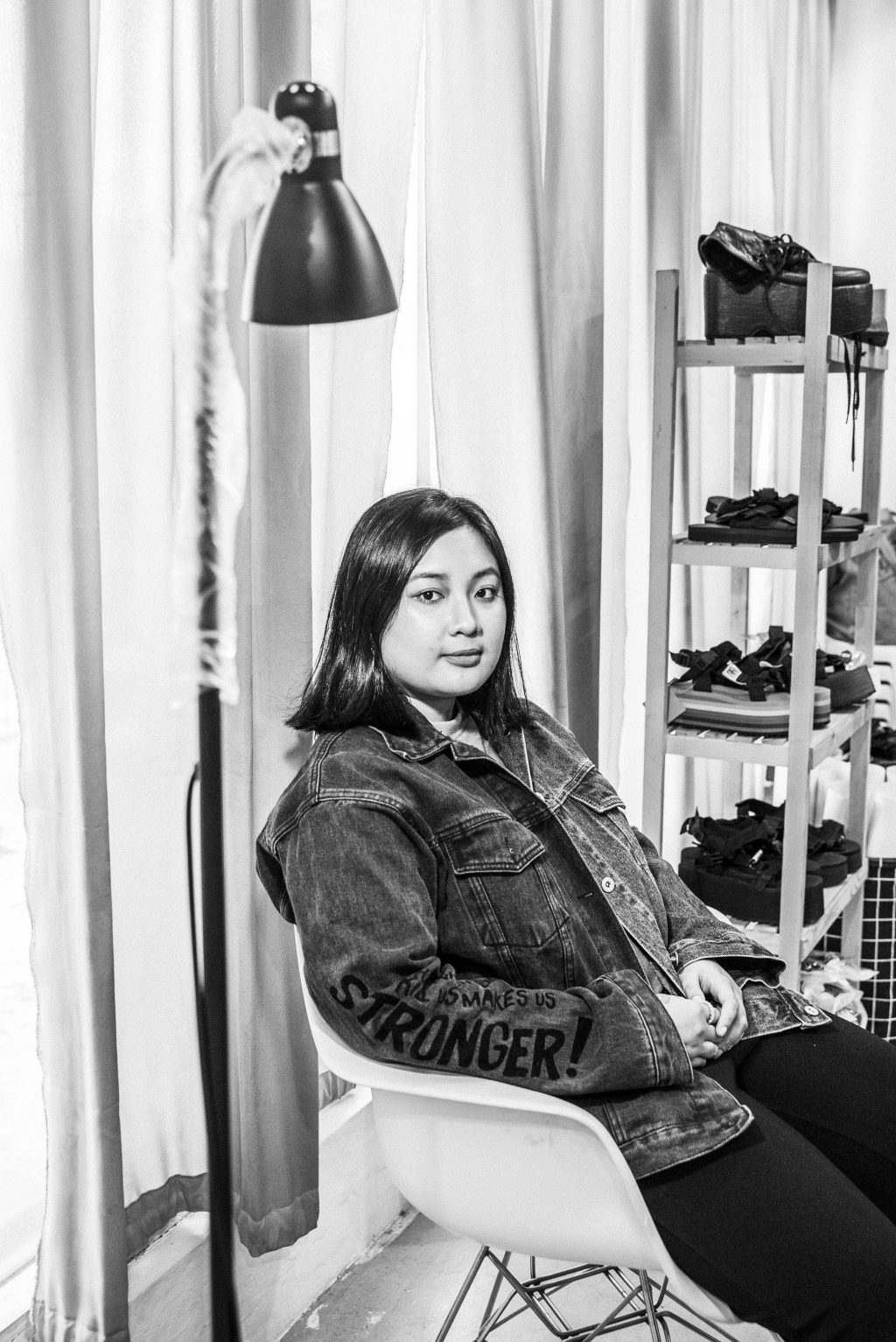 "I was the only one in class who had a shoe collection as well. After that, I started going to the shoemakers in Marikina. Tumatambay lang ako 'dun, and tumitingin lang ako paano nila ginagawa 'yung shoes nila," Rani shares. "Then one time I learned this shoe factory was gonna close down. Then I talked to the workers there, and I told them I wanted my own factory."
It was the start of a meaningful partnership. After employing the workers and buying "lots of machines," Ranroe, a portmanteau of Rani's name and her cat Poe's, was born.
The brand is as surefooted as it is young; Ranroe the art is in a harmonious relationship with Ranroe the business. The freedom that Rani allows herself when it comes to her art extends to the setup she has with her workers.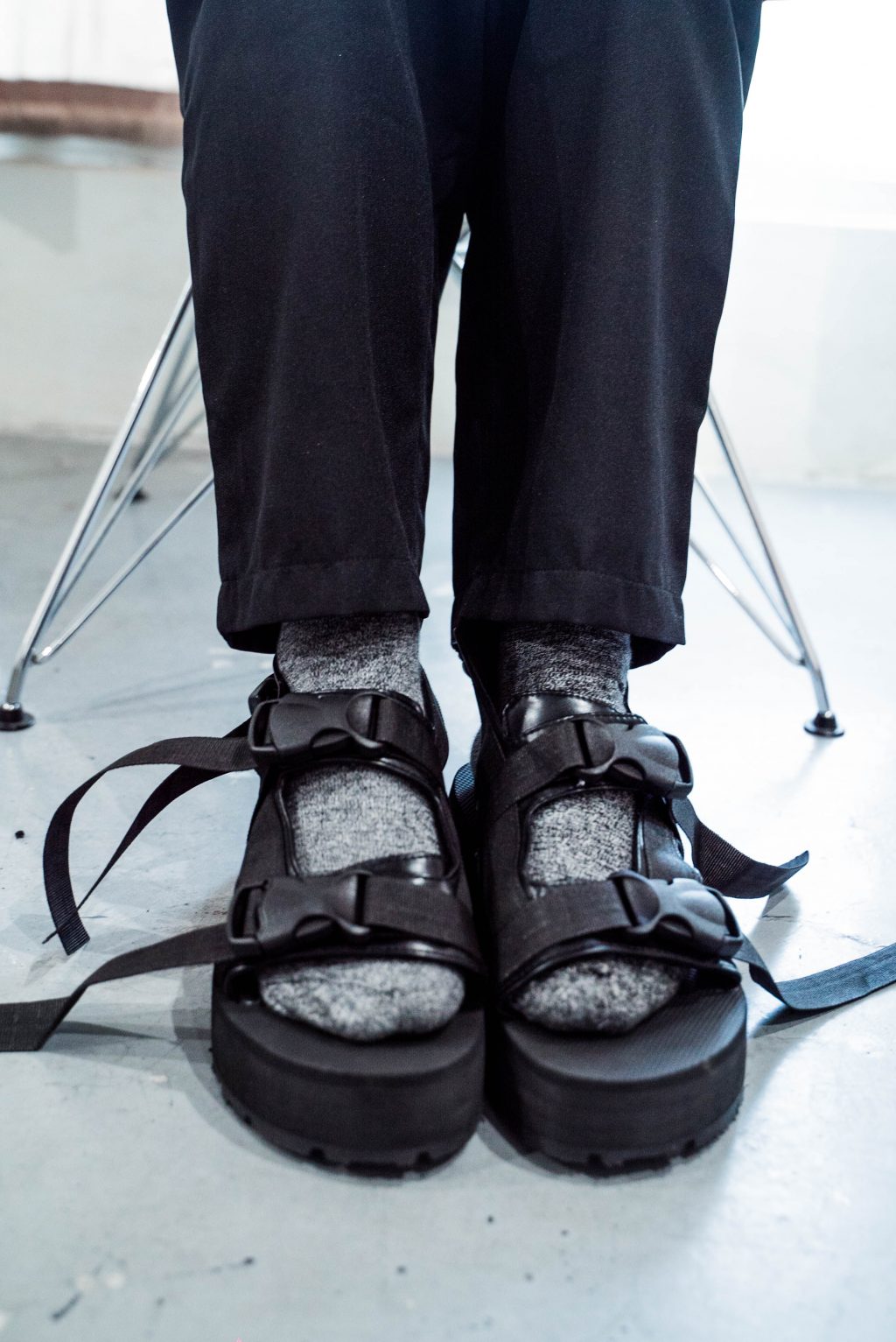 "Yung sewer ko, binigay ko na sa kanya 'yung machine so she could work at home na, tapos we meet two to three times a week na lang para hindi na rin hassle," Rani explains. "I don't get another sewer kasi siya 'yung nakakaintindi ng style ko, style ng patterns ko. Because I make my own patterns, I don't have a pattern-maker." And despite assurances that her brand is strong enough to have stores in other countries–with Ranroe already shipping to Bangkok, Vietnam, Japan, and Canada–Rani has decided to firmly and further establish the brand in the Philippines, emphasizing her trust in her workers; "Inaalagan ko rin kasi sila," she adds.
"Ranroe has been the go-to brand for sandals. Before, I didn't really wear sandals talaga. But I realized I'm good at it, designing sandals. So I think I'll continue designing them, and shoes."
"Goth, grunge. Kung may genre man sila," Rani says of her creations. From her varied influences, the mood of Edgar Allan Poe's words and the iconoclasm of Rei Kawakubo's clothes recur on the Ranroe shelf and Ranroe-lined floor (Rani also name-checks The Library 1994 and Yohji Yamamoto as influential to her brand's DNA).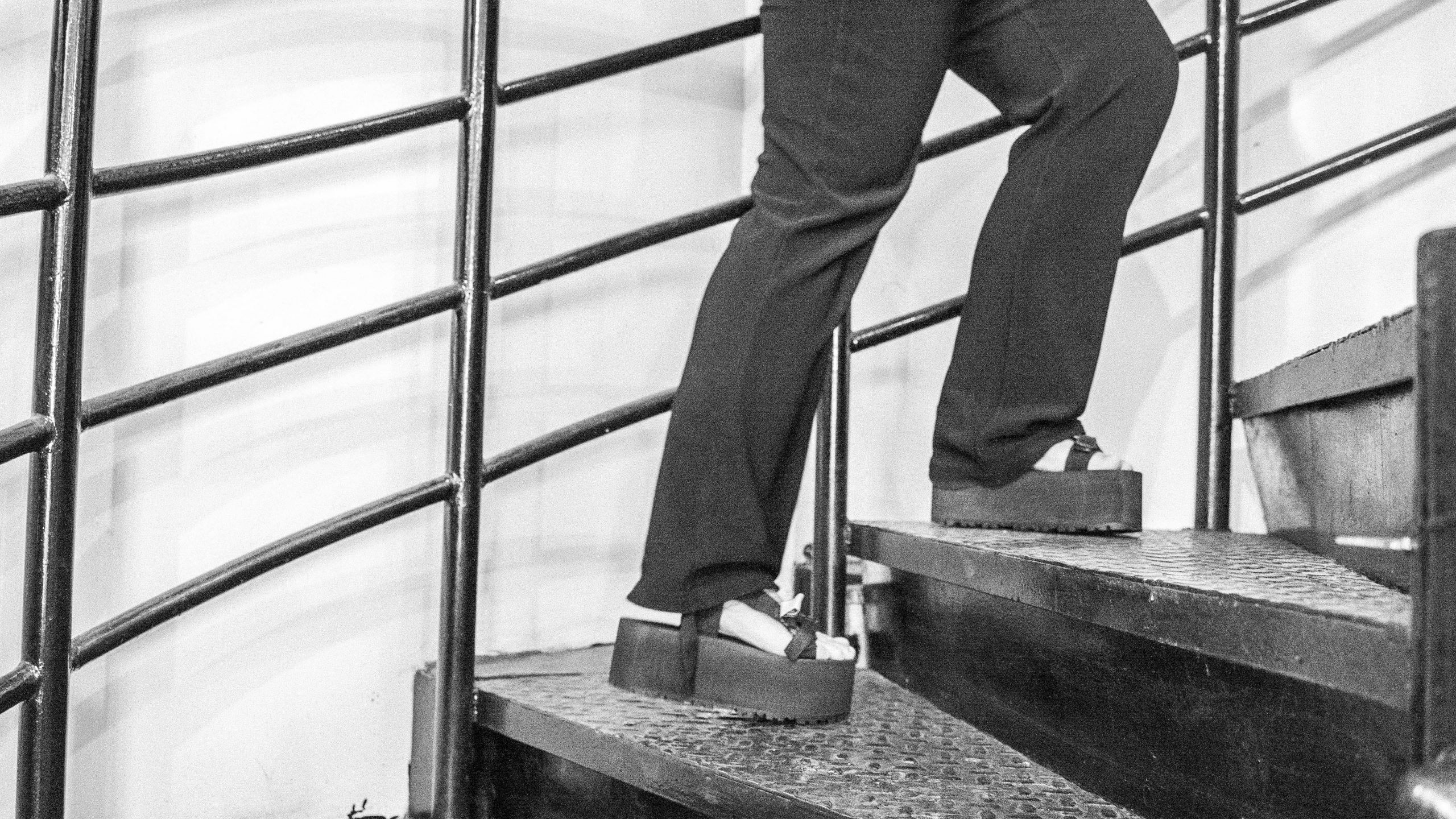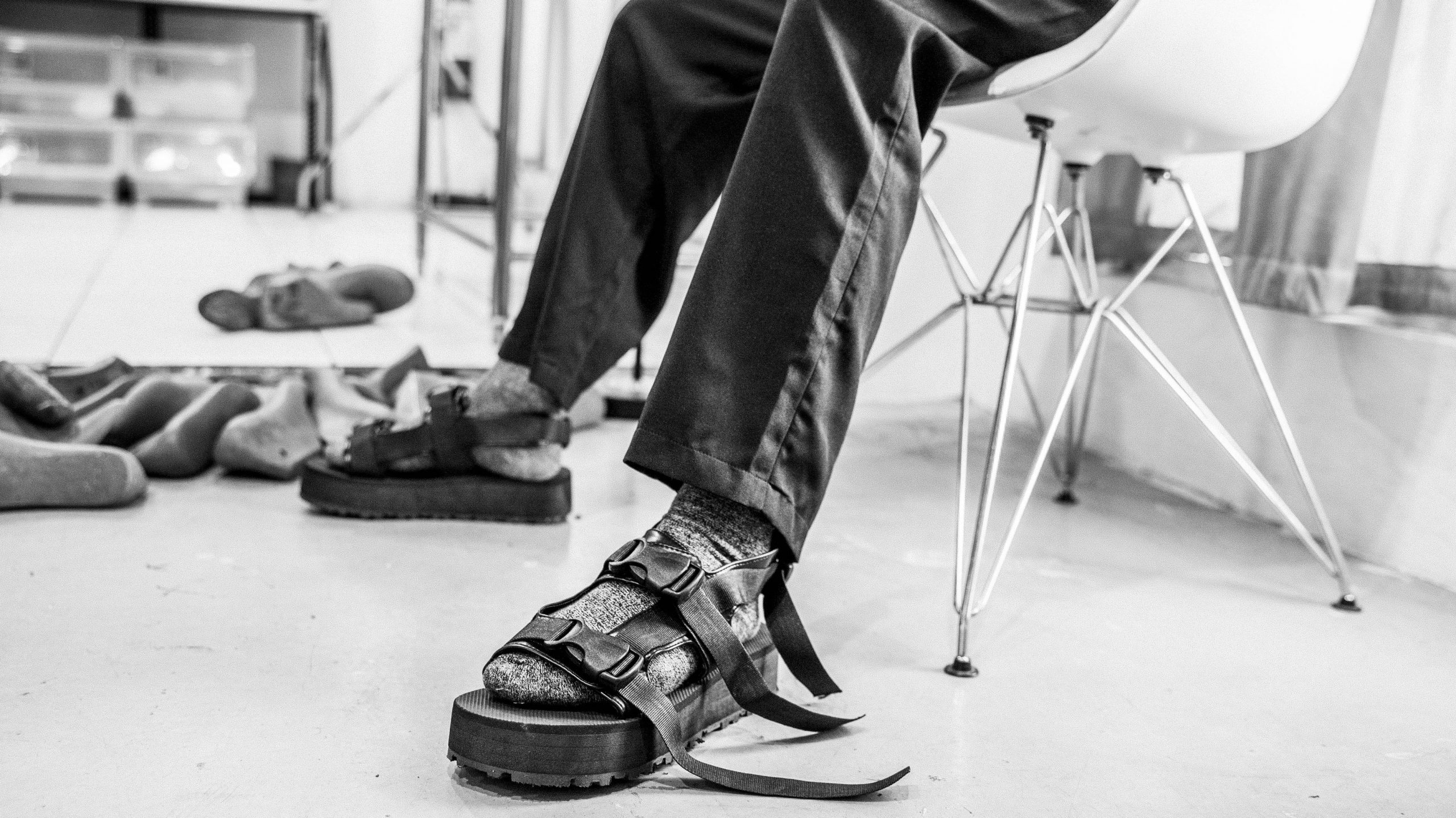 Sandals flat and chunky, shoes of varying heights, leather and oversized metalware, and black predominate the Ranroe portfolio. An austere black pair of sandals with the straps far exceeding the base stands out. None of the Ranroe pieces look templated, and the key to preserving the distinct Ranroe appeal, according to Rani, is avoiding the Instagram trap during the design process.
"Sometimes, I buy materials first. And then iniisip ko, 'Ano kayang magandang gawin dito?' Kasi minsan natutuwa lang ako sa material and buy it, then I put together pieces. Nagfu-function naman siya."
A pair of sandals elevated by a chunky rainbow platform, instead of sticking out of the collection and seeming like an outlier, speaks further to Ranroe's do-what-I-want confidence and aesthetic. This sureness in identity won the confidence of many, and the rest is blossoming history.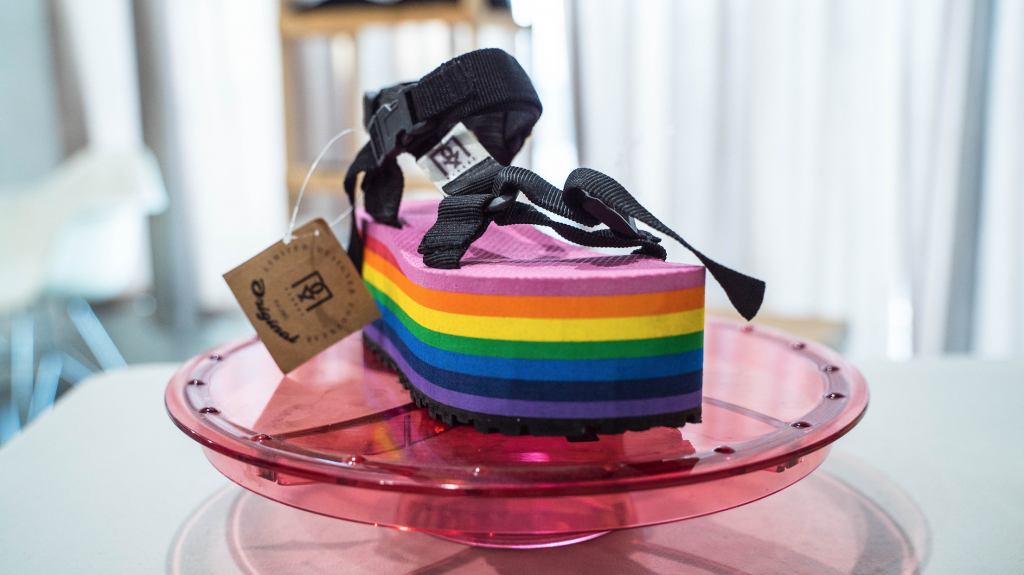 The rainbow sandal was a hit, so much so that from for-Pride and for-a-friend status, it has been produced and purchased by Ranroe's growing following.
"They're so nice!" Rani says of her clientele, hailing from the local art, cosplay, and street scenes, with whom she has developed personal relationships. Of these scenes, Rani highlights the level of support and loyalty she associates most with street culture, as well as their tendency to openly stan a brand they love.
"They send me heart messages and emojis. Kasi 'di ba usually when some people get the item, 'di na sila nag me-message. But my clients do." These messages include those of collectors, who make sure to buy every time a new collection drops.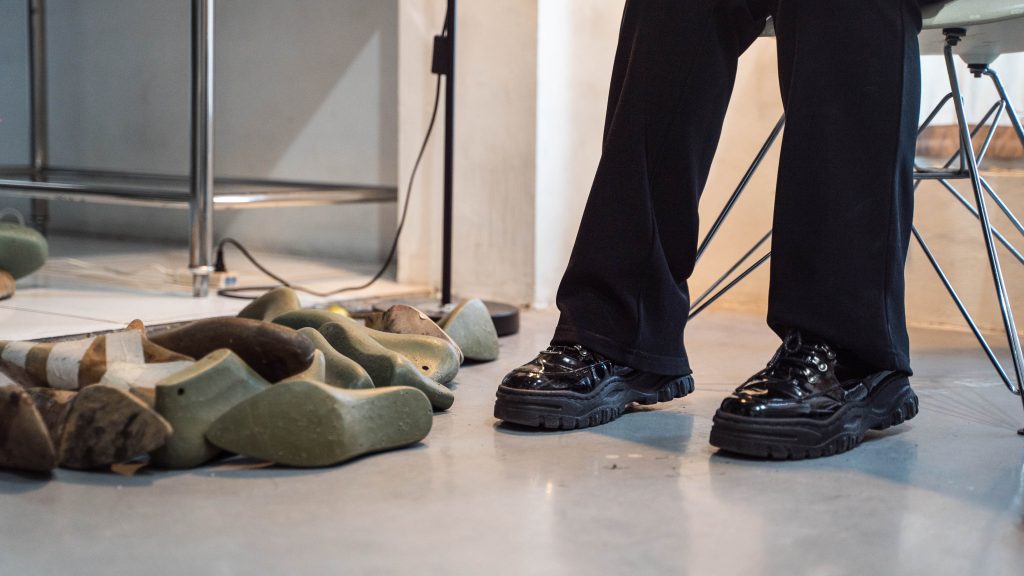 "Some people might not associate me with streetwear. So I really don't belong anywhere. Ginagawa ko lang kung anong gusto ko."
Another fan favorite is a pair of white sandals with prismatic straps, whose charm was strong enough for its buyers to throw practicality out the window.
"Okay siya, may mga bumili din. Pero for me, medyo matigas siya because of the material. For photoshoot lang din siya, pero nilabas ko na lang din," explains Rani. "Minsan gusto lang din nila i-suot eh, and kasi kaya nila i-suot. So, why not? Sinabihan ko rin naman sila kung anong cons ng product na 'to, but they still buy it," Rani says.
The strong, supportive following was hard-earned, and the five-year-old brand was not without growing pains.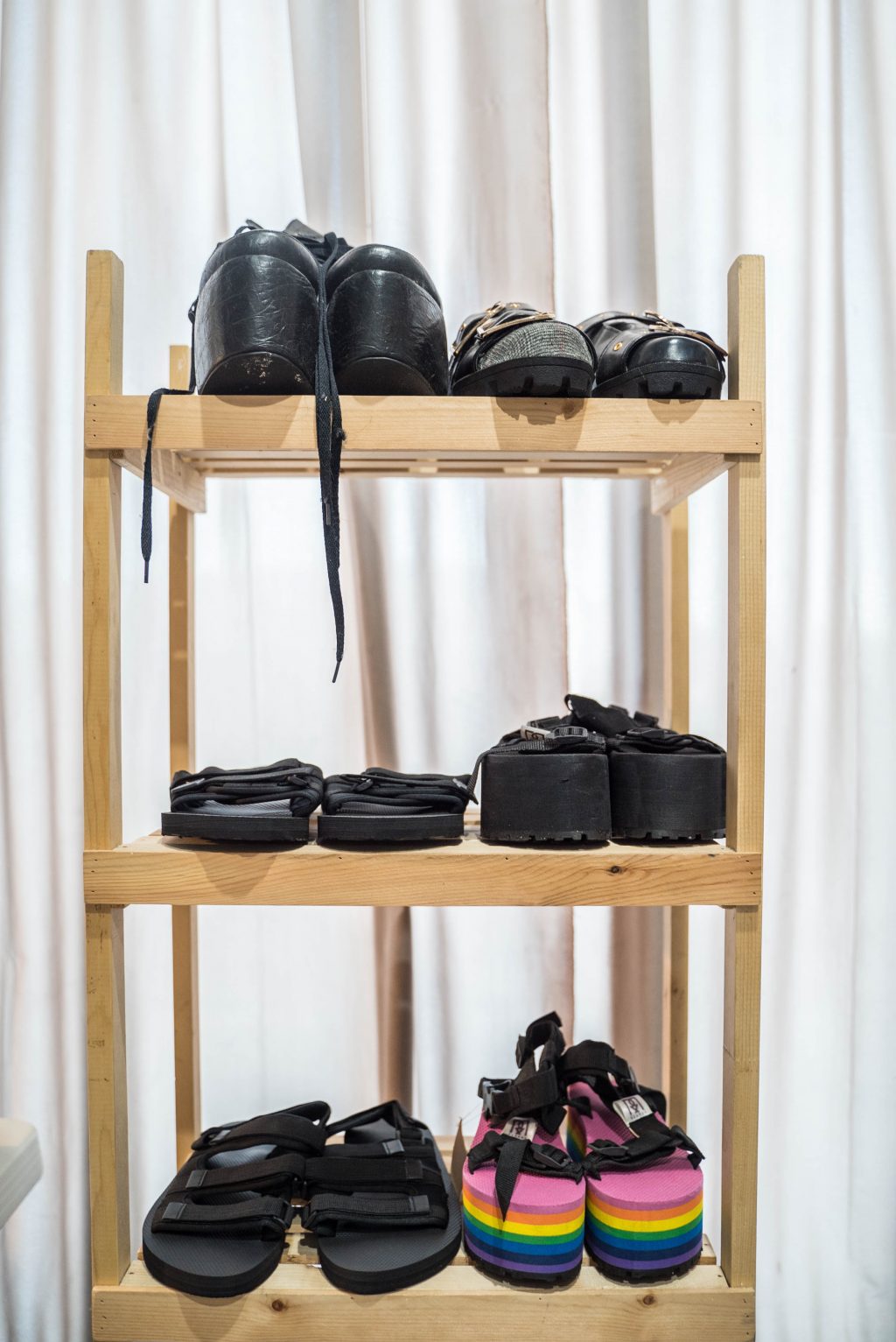 "When I started, ibang iba 'yung collection ko eh–leather, tapos may mga buckles. And I thought, I can't pay rent with this. Na laging complicated 'yung designs. I started displaying sa malls, and it's not profitable if the design is too much," Rani shares. After her encounter with the commercial side of things, Rani zeroed in on comfort and wearability. As with any sensible designer, for Rani, form follows function.
As with artists with distinct sensibilities, however, freedom reigns supreme.
"This year, I'm planning to release some other stuff that I really want. Kasi 'di ba before, 'yung mga gusto ko lang 'yung nire-release ko, pero hindi bumebenta. But now, I don't care. Gusto ko na ulit gumawa ng something for myself. I want Ranroe to be more personal ngayon," Rani shares.
Up next for Ranroe: More collaborations, creations that will soon roam the streets and the runways, and more stans. As Rani looks on in the next five years, Ranroe will continue to do what it does best: walk on, boldly and freely, a plan she proposes to other designers.
"Believe in your design. If you have a design in mind, kahit sa tingin mo pangit siya, just release it. Kasi someone will always find the beauty in it."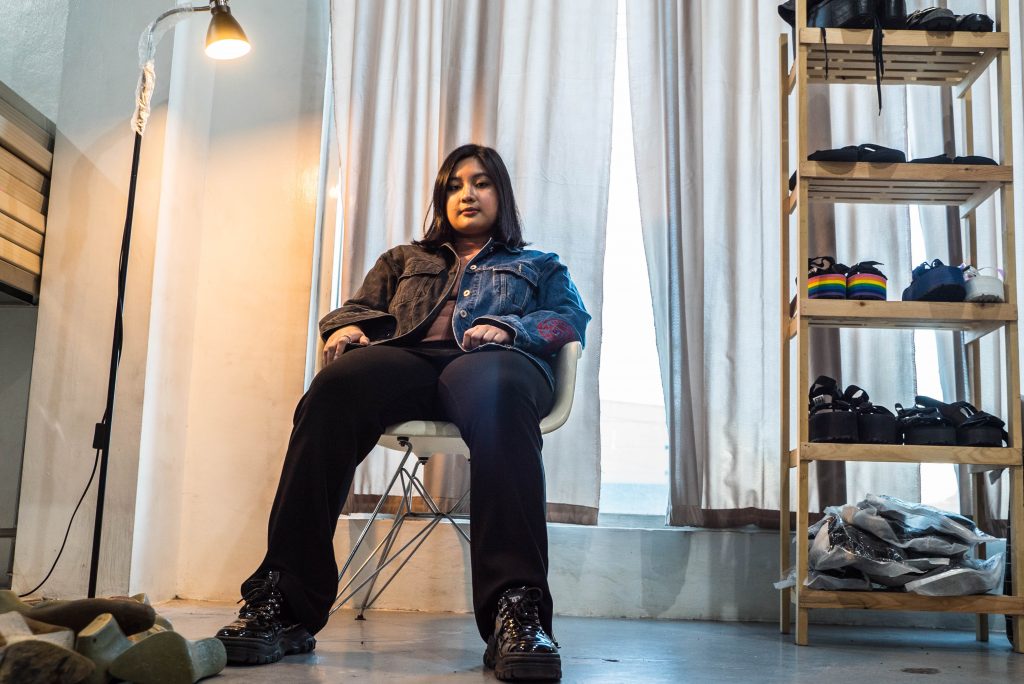 Photos by Pat Kay Laudencia
Follow CLAVEL on Facebook and Instagram for news, culture, and more.