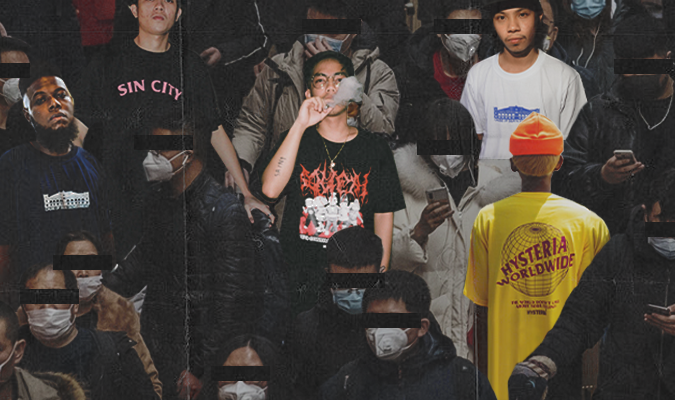 To put it simply, clothing is a way to be seen. Whether it's to express individuality or to associate yourself with a particular group or subculture, personal style can say a lot about someone without them having to say a word. However, in a time of social uncertainty and political madness, clothing probably isn't the first thing on everyone's minds when asked to think of platforms for dissent–but Hysteria proves that it certainly can be.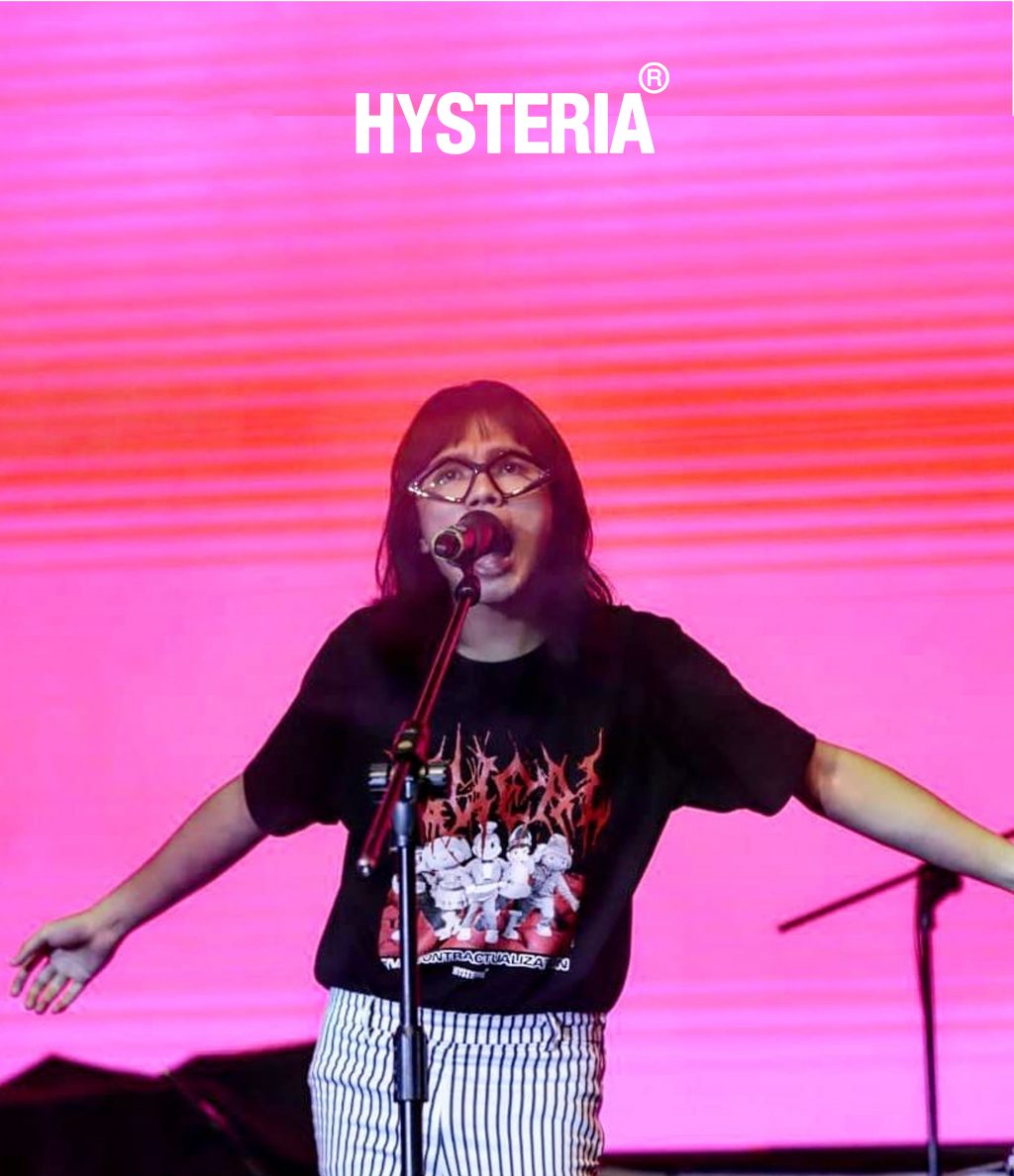 Blunt, cutthroat statements and political satire: these are definitely not new to the realm of clothing, but it's certainly the first time we're seeing them in a local brand as boldly and as consistently as we are with Hysteria. Shirts that call for the end of contractualization, extrajudicial killings, and the overstepping of the Chinese government in the country are just a few of the timely messages plastered on their shirts in bold fonts that need no interpretation.
Jonas Dizon was a college freshman in San Fernando, Pampanga when the idea of Hysteria first popped into his head back in 2015. Having been required to make his own products for a class shoot, Jonas then asked himself, "Why not make this a real brand?"
Hailing from a place where the streetwear and lifestyle scenes are fairly small, starting a business was no small feat. While initially thinking it wasn't feasible, Jonas and his friends, Orven Manalang and Jed Santos, brought Hysteria to life before he began pursuing it on his own.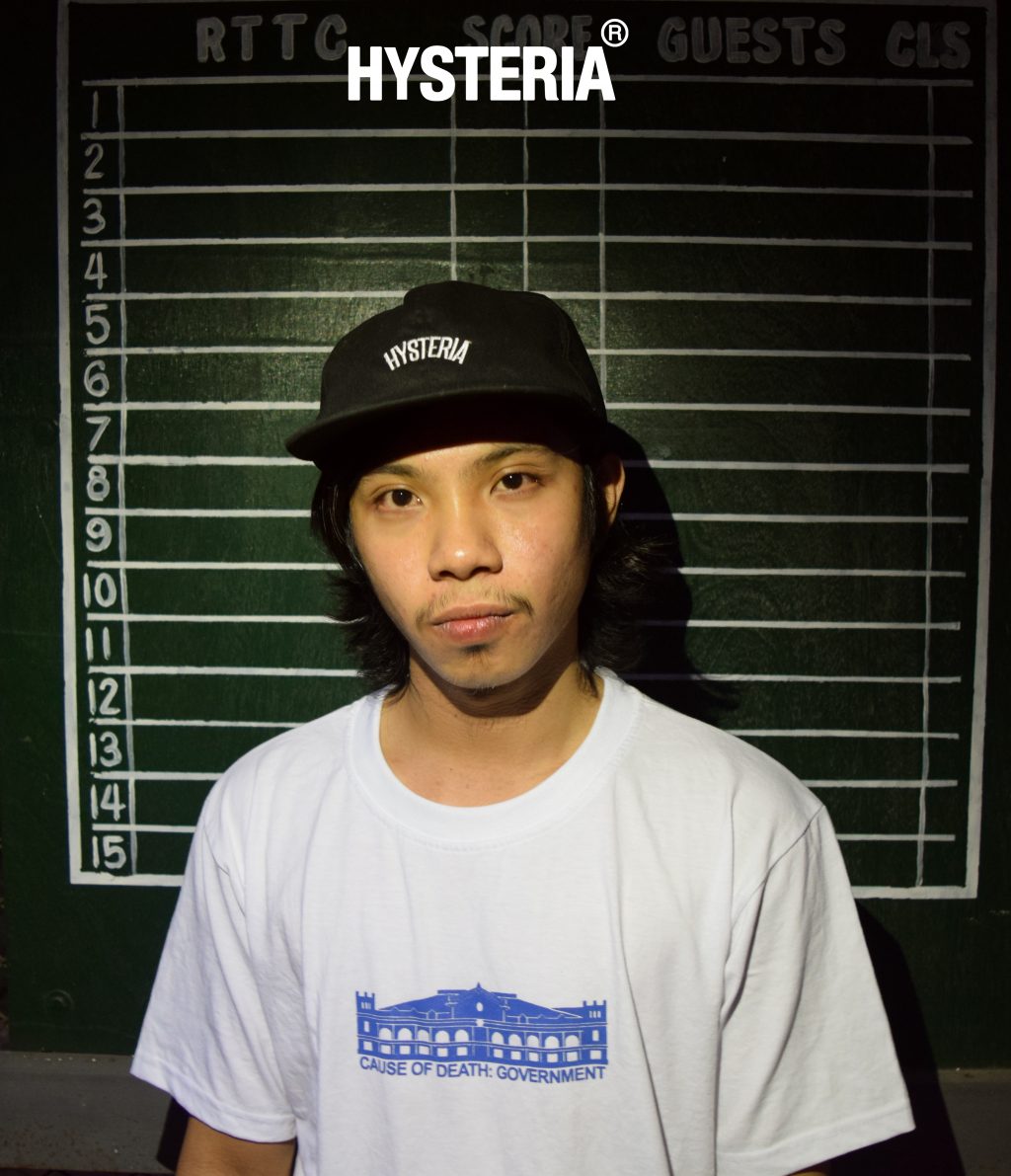 While Jonas is the mind behind the brand, Hysteria doesn't represent what he alone has to say. "The sentiments and inspirations in all of our designs are nothing but a mere reflection of what a certain individual feels about society. Whether it be from friends, colleagues, a guy I met at a gig, or someone I once shared a drink with–these are all real messages which I form into one significant concept."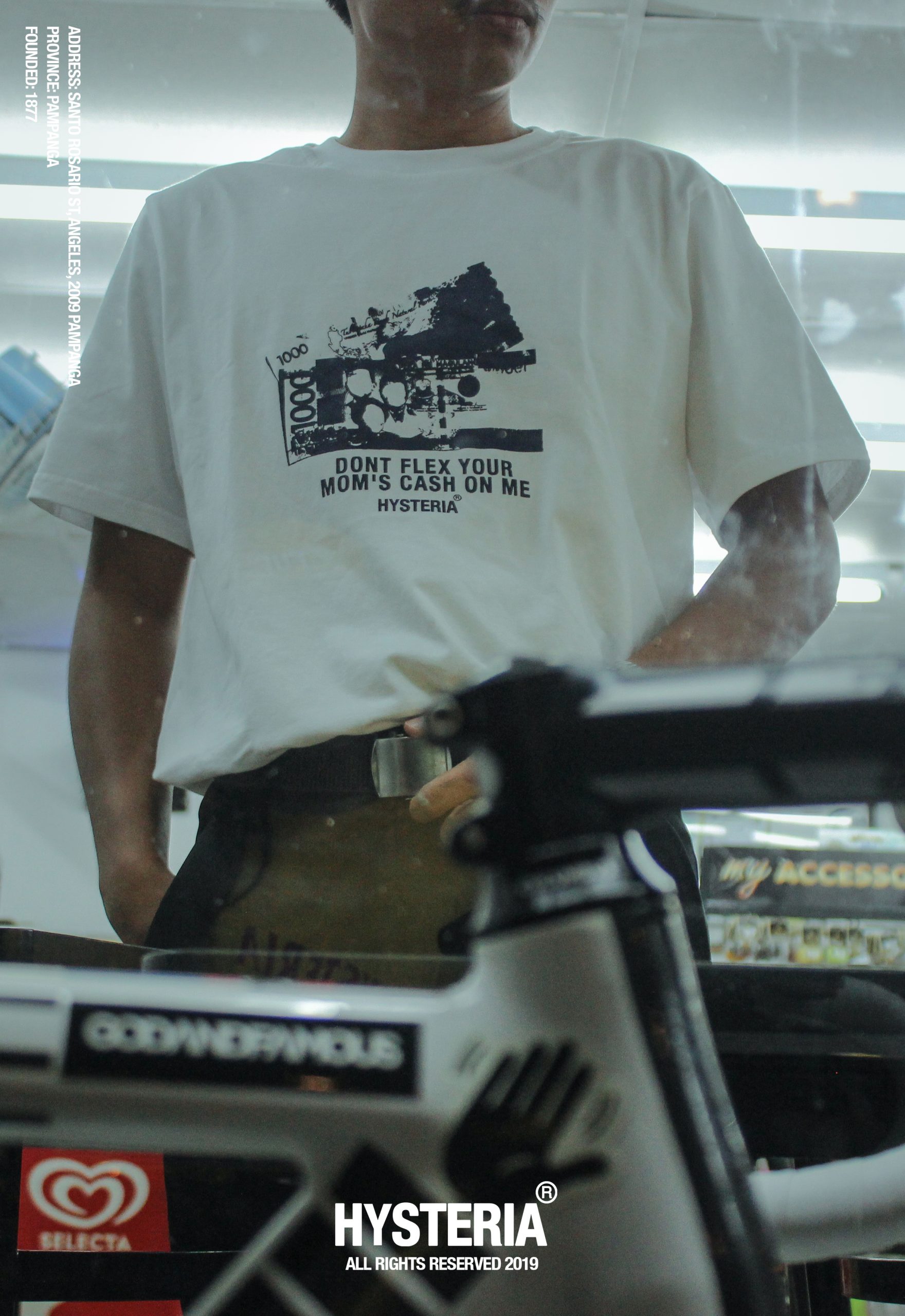 Many might peg Hysteria as a streetwear brand, but Jonas hesitates to call it that, having been heavily inspired by another subculture known for its outspoken beliefs and candid expression. "Most of our influences come from the hardcore scene and from the people that live that lifestyle…I think it's one of the biggest influences that shaped Hysteria as a brand."
Hysteria began by printing simple tees, but it quickly found its footing through its themed collections, creating the apparel we see now. But while their shock value may be what pulls curious people in at first, it's the genuineness of what Hysteria has to say that keeps people loyal. An example of this is their "Boses" collection released last year, from which proceeds were donated towards livelihood provisions for families affected by EJKs.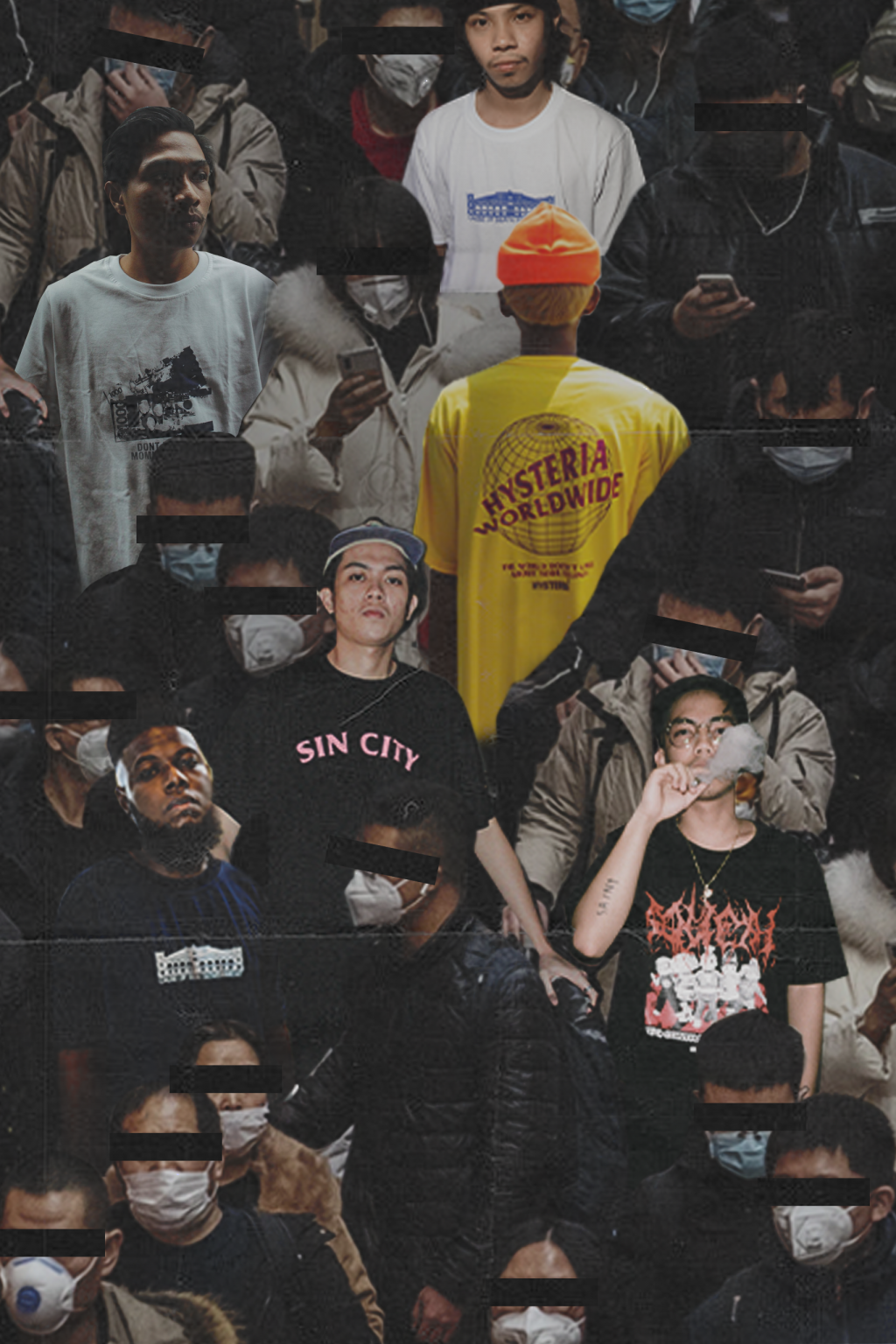 "I decided to release those collections because I see it as a privilege," Jonas explains. "A privilege to be given a chance to express and publicize a certain message through shirt designs and whatnot. Aside from that, it also allows me to extend a helping hand, in one way or another, to the ones who need it most."
When talking about Hysteria's mission, Jonas puts it simply. "I just want to impart a piece of my emotion whether it be love, sorrow, or anger, through the brand," he says. "This has been the principle since I started the brand and it has eventually become a social movement."
"I want [Hysteria] to be more than just a streetwear brand that flaunts nothing but its logo. I want to be heard."

Jonas Dizon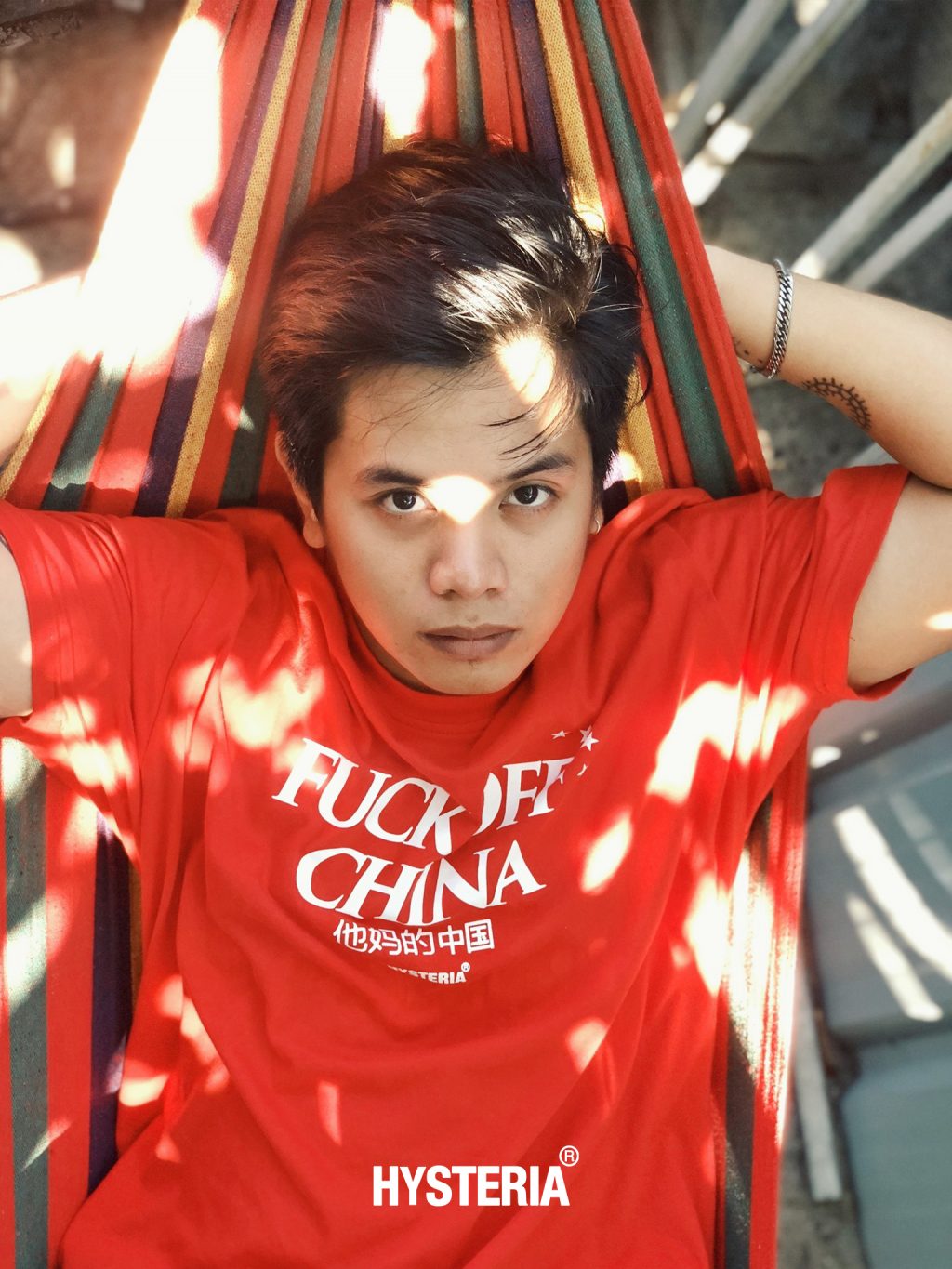 Undoubtedly, the simplicity and straightforwardness of Hysteria's critique, as well as its ability to voice issues through creative expression, is a breath of fresh air that doesn't go unappreciated in the saturated world of lifestyle brands. As it speaks of the struggles of the marginalized, Hysteria makes sure that no one goes unrepresented.
"We just want to voice out our sentiments and to be heard. We constantly strive and do our best to build our identity as a brand that has a voice and not just be a mere clothing brand, but to give the people new hope."
"I want people to know that it's still okay to hope. And I want Hysteria to be the platform for that. The voice of the voiceless."

Jonas Dizon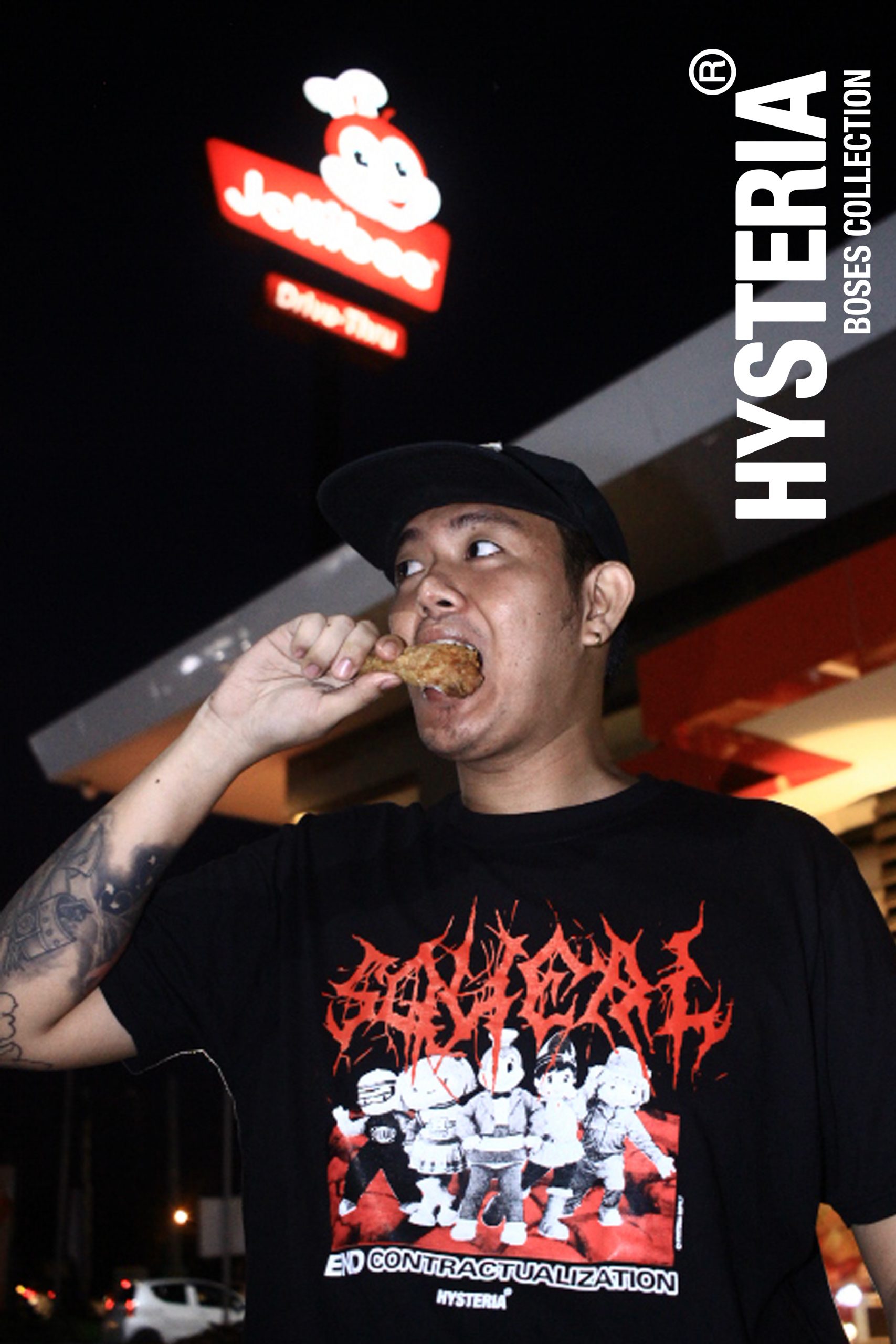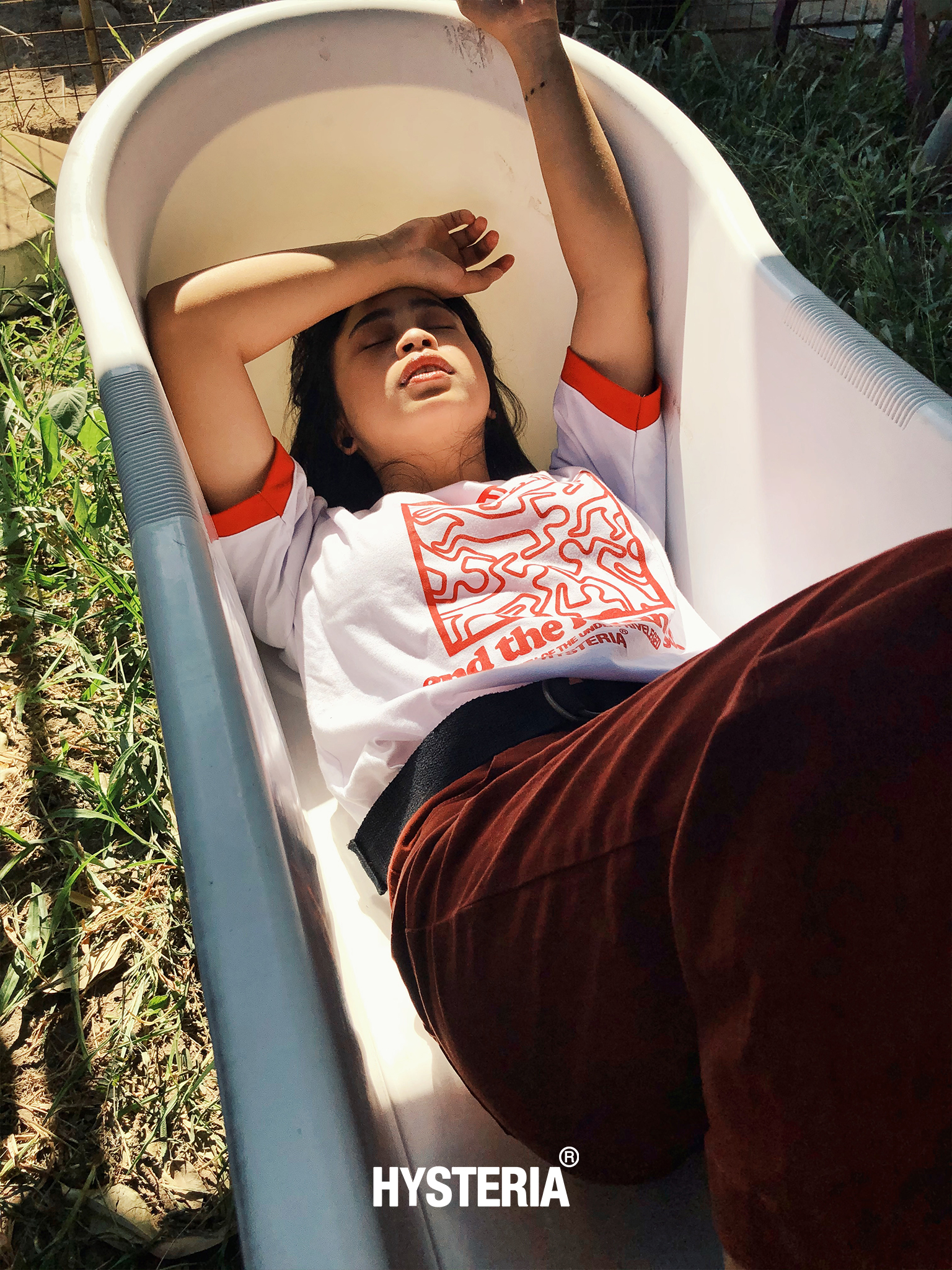 Follow CLAVEL on Facebook and Instagram for news, culture, and more.