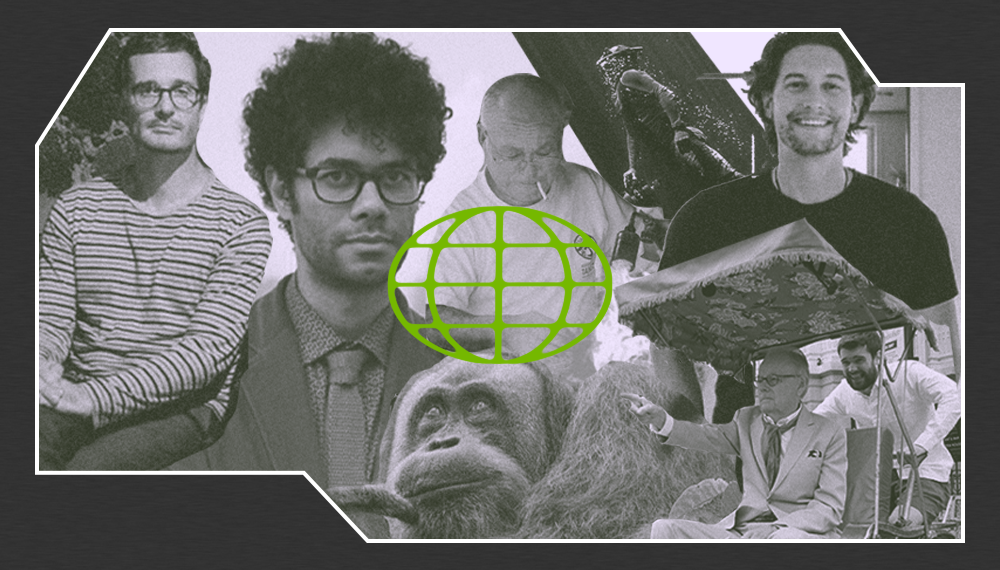 Spending three months under quarantine is making us miss a lot of things, and travel is definitely up on that list. But while COVID-19 is keeping us from adventure right now, that doesn't mean we can't find other ways to satisfy the travel bug that's been gnawing at us. Fortunately, the internet has been helping us stay sane in more ways than one, so maybe this is another thing it can cure–even just for a little bit.
From before the pandemic, these are some of our favorite travel and nature shows that remind us there's a whole world waiting outside when we can finally step back into it again.
Travel Man
Starring British comedian Richard Ayoade and a special celebrity guest per episode, Travel Man compacts all the weird and wonderful things you can experience in the different cities of Europe within 48 hour trips. From staying at some of the coolest hotels to seeing the strangest attractions, Travel Man is the perfect show for you if you're looking for some eccentricity.
Living Big In A Tiny House
While this show is all about some of the smallest living spaces around–which might not sound appealing when thinking of self-isolation–this Youtube channel is out to prove that tiny house-living goes hand-in-hand with adventure and the outdoors. Showcasing some of the most interesting tiny houses located in some of the most beautiful spots in the world, you might begin to consider the lifestyle yourself after watching a video or two.
Dark Tourist
If you're unfamiliar with it, dark tourism is everything to do with death, disaster, and even a little bit of danger. Journalist David Farrier leads this quest into the world's darkest attractions and practices, looking into their history and what it is about them that draw in so many crowds every year.
Our Planet
While you might feel confined within the four walls of your room, countless nature shows are out there to show you the wonders of the world that you wouldn't even be able to see in reality. Our Planet displays the everyday lives of animals in the furthest reaches of the globe–and how our way of life is impacting theirs. While watching this show will deepen your appreciation of the world, let it also remind you that it could it all be gone because of the way we live in it.
Jack Whitehall: Travels with My Father
Most of us know the joys and stress of going on trips with our parents, but comedian Jack Whitehall turns it up a notch. Taking his posh and conservative English father on a boys' trip through Southeast Asia in the first season, watching the situations and bickering they get into throughout the show–while hilarious and pretty wild–are all-too familiar. If you're looking for something to laugh along with while also getting some priceless moments of father-son bonding, this might be the travel show to momentarily cure your desire to get out there.
It's Alive: Goin' Places
Straight out of the Bon Appétit test kitchen and into the wild, Brad Leone's own travel show explores the wonders of hunting, producing, and cooking food of all kinds in different parts of the world. With the humor and editing fans came to love from his original It's Alive series, Goin' Places entertains while informing us about sustainable practice.
Street Food: Asia
One of the best parts of going to another country or city is the food, and this couldn't be more true when visiting places all over Asia. And undoubtedly, the best way to experience Asian culture is through its melting pot of street food. From the people that gave us Chef's Table, this show brings us away from exclusive fine dining to the colorful and familiar world of food made for people from all walks of life.
Tales by Light
Tales By Light is a show that was created to get you off the couch and into the world. From the deep blue sea to the peaks of mountains, we go behind the scenes to see exactly how famous nature photographers document some of the most beautiful and rare moments around the globe. And maybe by the time this pandemic is all over, you'll already have plans you didn't even think about setting before.
Follow CLAVEL on Facebook and Instagram for news, culture, and more.
Related Posts