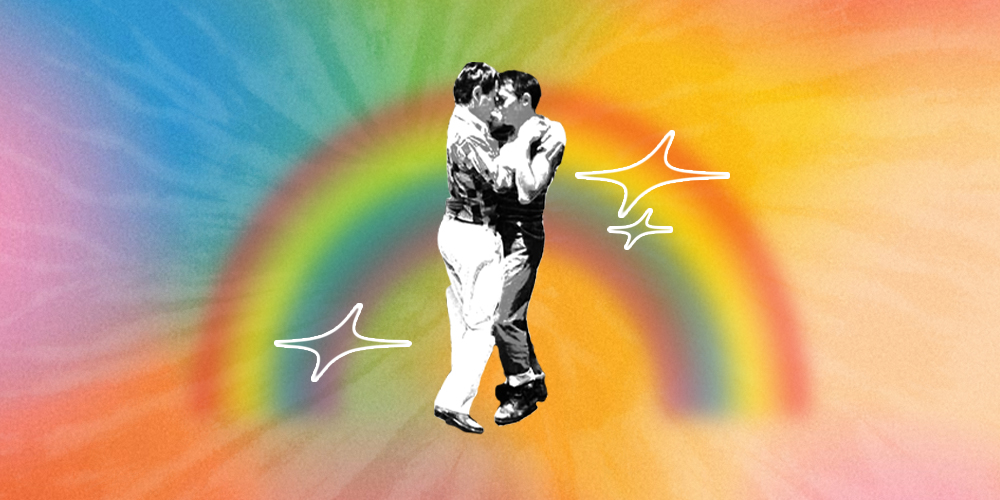 There have been plenty of great films and series out there focusing on different LGBTQ+ experiences and relationships, and with a list that continues to grow with every passing year, it can be a challenge to keep up and decide what to watch next.
In the middle of a quarantined pride month, spend some of your time at home with a couple of queer Asian films and series for every kind of person—from lovers of feel-good teen rom-coms, to the mystery-thriller fanatic—hopefully there's more than one thing here for everyone to binge this month and every month.
Happy Together (1997)
An almost essential LGBTQ+ watch, Happy Together follows couple Lai and Ho as they travel to Argentina from Hong Kong in an attempt to bring the spark back into their relationship. A straightforward and candid look into a relationship on the rocks, legendary director and millennial-favorite Wong Kar-wai captures a universal experience that still speaks to many of us over twenty years after its release.
The Handmaiden (2016)
This erotic thriller by Park Chan-wook is a rollercoaster ride from start to finish. Set in 20th century Korea under Japanese colonial rule, young pickpocket Sook-hee is hired by a conman to act as a handmaiden to heiress Lady Hideko, in a plan to get her to marry him so that he can take her fortune. But as the movie progresses and the two women get closer, shocking twists of passion, betrayal, and mystery reveal themselves one after the other, making you unsure of who to trust until the very end.
Ang Pagdadalaga ni Maximo Oliveros (2005)
This 2005 film is an unforgettable coming-of-age drama about a preteen torn between his crush on a young policeman and his loyalty to his family. While the entire film is a gem, it's particularly refreshing to see a young gay boy as confident and assured of himself as we do with Maxi, alongside his macho father and brothers who accept him wholeheartedly and do everything they can to protect him. Once you watch the film, you'll know why it was the Philippines' official entry to the Academy Awards that year.
Die Beautiful (2016)
This 2016 MMFF entry begins with Trisha Echevarria's wake as her friends fulfill her final wish to be transformed into a different celebrity every night. Through flashbacks from the past to her present, we learn more about her struggles growing up as Patrick in a homophobic household, her desire to be crowned Binibining Gay Pilipinas, and her newly found life as her true self, Trisha Echevarria.
SOTUS: The Series (2016)
If you're a fan of Thai BL shows, then this recommendation's for you. The series follows Arthrit, a junior at the Faculty of Engineering and head hazer of the S.O.T.U.S. (Seniority, Order, Tradition, Unity, and Spirit) system, and Kongpob, a freshman who stands up to him. While at first starting out as enemies, their relationship soon turns into something much deeper than friendship.
Lily Fever (2015)
This short K-drama web series can be easily binged in a single sitting, both because of its short runtime and kilig-inducing plot. Kyung-ju, after just being dumped by her recently famous boyfriend, has to pick up her passport at his new girlfriend's house. But unbeknownst to her, she's about to meet Se-rang, a houseguest that'll turn her life upside down.
Ang Sayaw ng Dalawang Kaliwang Paa (2011)
In Alvin Yapan's 2011 film, college student Marlon falls for his older Literature professor Karen. After discovering that she moonlights as a dance teacher, he hires one of her protégés, Dennis, to teach him to dance in hopes of impressing her. The movie, with body language and poetry speaking for the characters in lieu of words, and with more than a few subtle will-they-won't-they moments, keeps you wondering until the credits roll.
Follow CLAVEL on Facebook and Instagram for news, culture, and more.
Related Posts