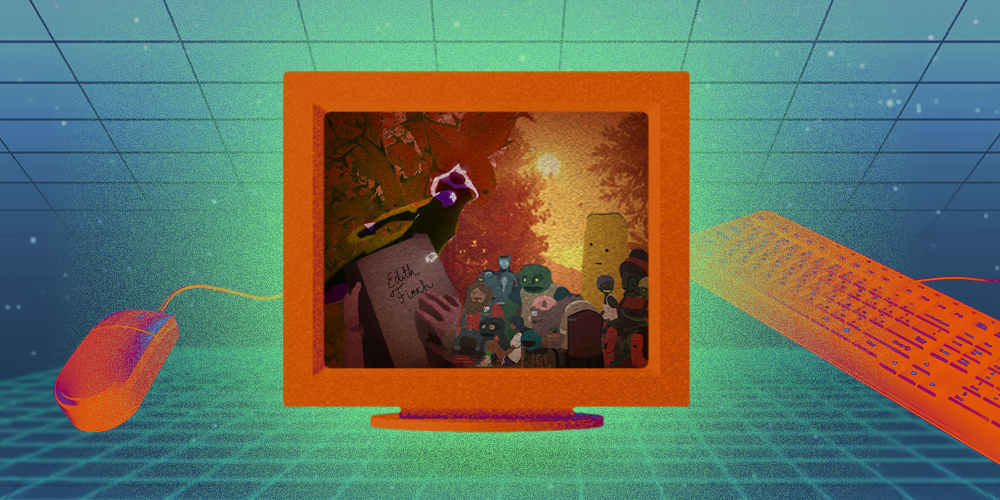 Cooped up at home, you're probably looking forward to the next time you can head out into the wilderness and explore. While we can't exactly travel around right now for our safety and others', the virtual world has got us covered. Whether you're a seasoned gamer looking for a change of pace or someone just looking to delve into a good story, these games'll make you forget where you are for a little bit with drop dead gorgeous settings and equally compelling stories.
Set in Wyoming's Shoshone National Forest in 1989, you play the role of fire lookout Henry as he explores the open-world park and unravels mysteries along the way. The game's visuals are just as beautiful as its story, with views of distant mountains and valleys lit up by the changing hours of the day.
Playing as a diver exploring the deep seas, this underwater adventure game will leave you in awe of everything that exists in the world below us. From exploring colorful reefs to lost cities, Abzû will make you feel zen again in your goal to restore life back into the seas. If you're missing the beach and swimming in the ocean, this might just be the perfect game to get you into that headspace again.
Described as a "mutant soap opera," this is an interactive story game all about tending to your garden, both the physical and metaphorical one. Playing as Kai, you make your way to your ailing grandfather who lives on the island of Mutazione, a place that was once hit by a meteor and that now hosts a small community of mutant people, flora, and fauna. Take care of plants in gardens all over the island and get to know the villagers, who are all just as unique as the game itself.
A Short Hike is exactly what it says it is. You control anthropomorphic bird Claire as she journeys towards the park's highest peak to find cellphone reception, accomplishing tasks, and finding other characters along the way. It's a simple but really enjoyable game, one that encourages you to take it slow, relax, and enjoy your surroundings, much like an actual day surrounded by nature.
Playing as a mother badger, Shelter's main task is to lead your newborn babies to a safer home while protecting them from the dangers of the wild. The different terrains in Shelter are as beautiful as they are brutal, showing just what it takes to survive in the wild.
What Remains of Edith Finch is a story-driven adventure game that chronicles the unusual deaths occurring in each generation of the Finch family. By exploring the house, the last surviving member, Edith, discovers how each family member died, with each character's story being told in a different genre from the last. It might sound like a spooky premise, but the game is a poignant and touching adventure all about love, life, and loss.
You might be familiar with this game already, with it taking the internet by storm when it launched a couple of years ago. Inspired heavily by the childhood classic Harvest Moon, Stardew Valley is a farming simulation game that lets you bring a rundown farm back to life and build relationships with the town's residents. There's a lot of adventure and secrets to unlock, from growing different crops, going fishing, digging deep into the coal mine, and more.
All available on Steam for Windows and macOS, your time will definitely be occupied with exploring the unique worlds of each of these video games. While you may be stuck at home, these games can make it feel like you're somewhere else entirely.
Follow CLAVEL on Facebook and Instagram for news, culture, and more.
Related Posts