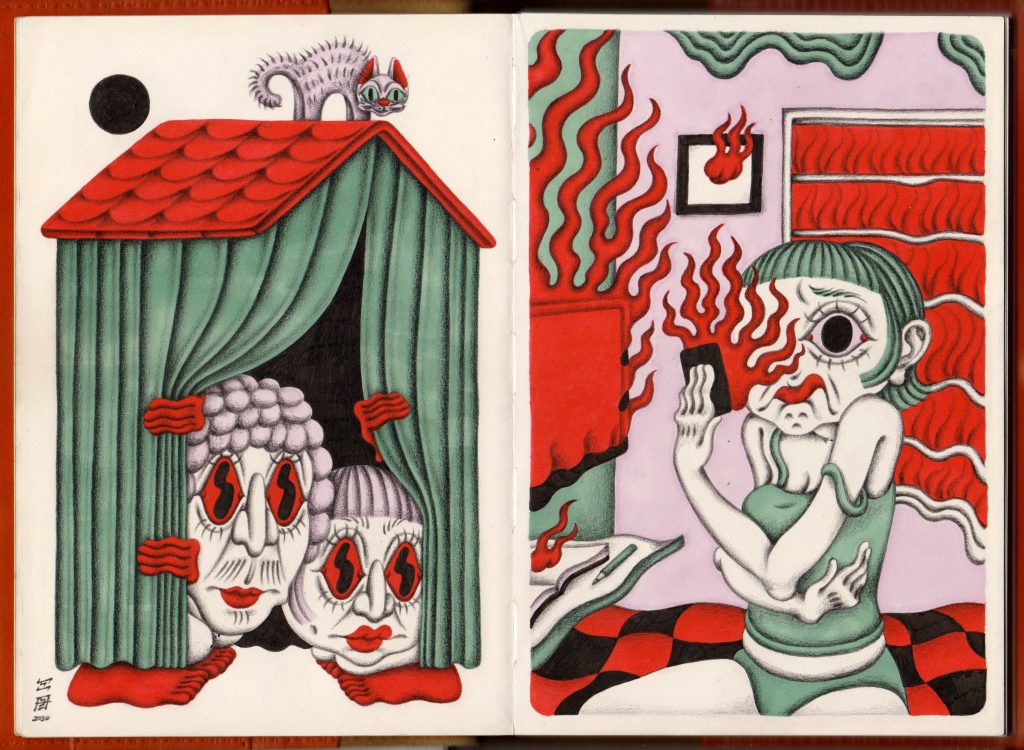 We've now surpassed the 100-day mark of quarantine, and with COVID-19 cases still on the rise, it's uncertain just when exactly we can get back to life as it used to be, or something close to it. We're checking in with a few of the country's wave-makers to see how they're holding up and what their day-to-day routines are looking like now. Normally always on the go, now they have no choice but to sit still and answer some of our questions.
This is Lockdown Sessions.
Donna Louise, who also goes by the moniker Donsuki, is a visual artist prominently known for her surreal and satirical works that show just how close real life actually is to a fever dream. Locked down in a studio apartment in Pateros, she illustrates her current days and state of mind for us in ink, and discusses artistic influences, how she's been handling self-isolation, and how artists like herself are moving forward and keeping afloat in the midst of the "new normal."
Where are you currently locked down?
I've been holed up at a studio that I share with my boyfriend, Nep, in Pateros, Metro Manila since lockdown started.
Describe a usual day for you before the lockdown started.
My days, before everything went haywire, weren't all that different from these "new normal" days.
As a freelance artist and self-proclaimed ermitanya, I spent most of my time in my "shell", creating—or at least trying to create—art, doing the cooking and cleaning, practicing yoga, feeding the stray cats that hang out at our apartment building, watching anything from useless internet videos to how-tos, listening to music from various decades (to Tibetan throat singing, even), reading esoteric books and quirky comics, playing video games, and freestyling my sleep schedule.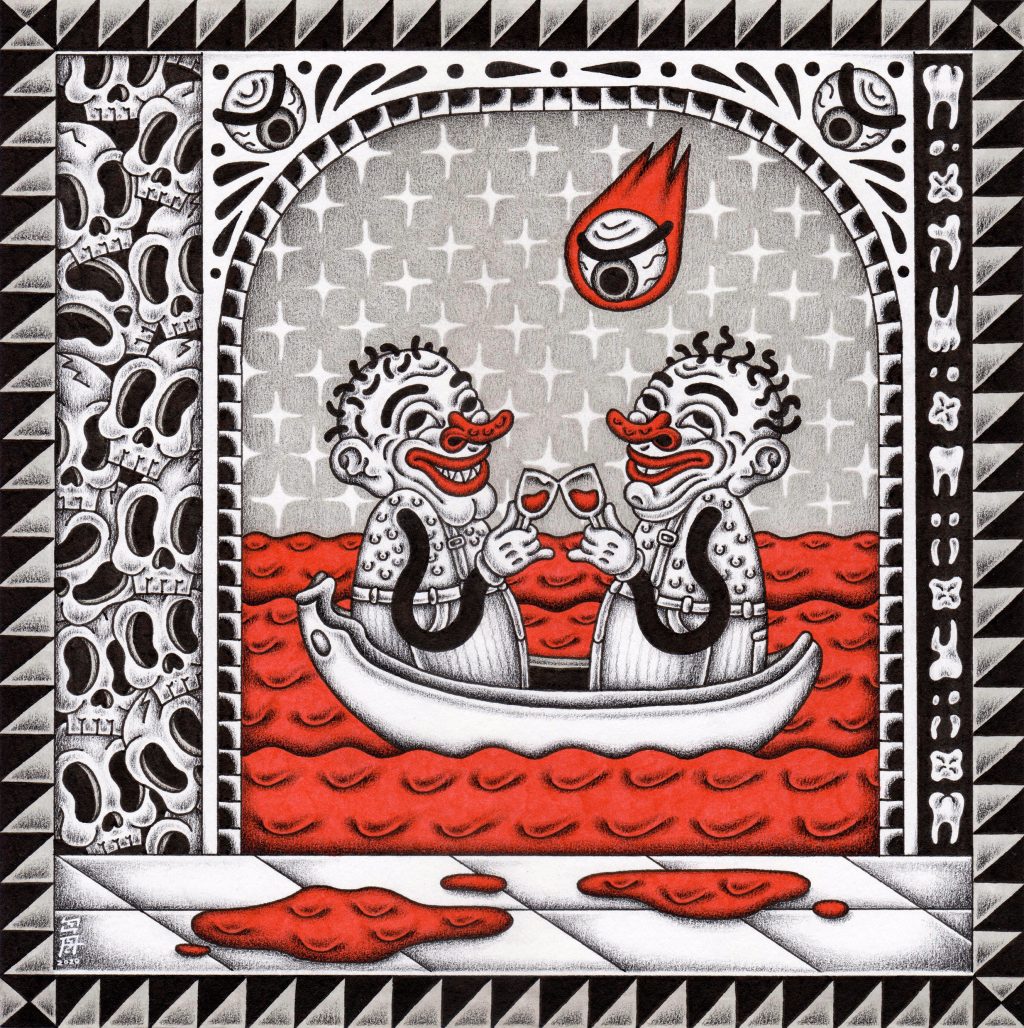 On days when I actually felt "outdoorsy", I visited nearby grocery stores, carinderias, cafes, art-supply shops, art shows, and the Good Hand Tattoo shop, which is just a walk away from the studio. Hell, if I still had the energy those days, I'd even go for a jog at the nearby memorial park.
What are your days like now under quarantine?
They're pretty much the same as before, but with "new normal" add-ons—less trips outside our barangay, and more distractions and stares into the void. The heightened awareness that most of us are staying indoors at the same time feels crazy odd. I can't even believe that I'm both anxious to get out of here and anxious to stay way way more inside at the same time, haha!
Despite all this, I try to keep myself more focused on the simpler things, and even more open to what I can do to work on the craziness that I can change and strive after what I cannot.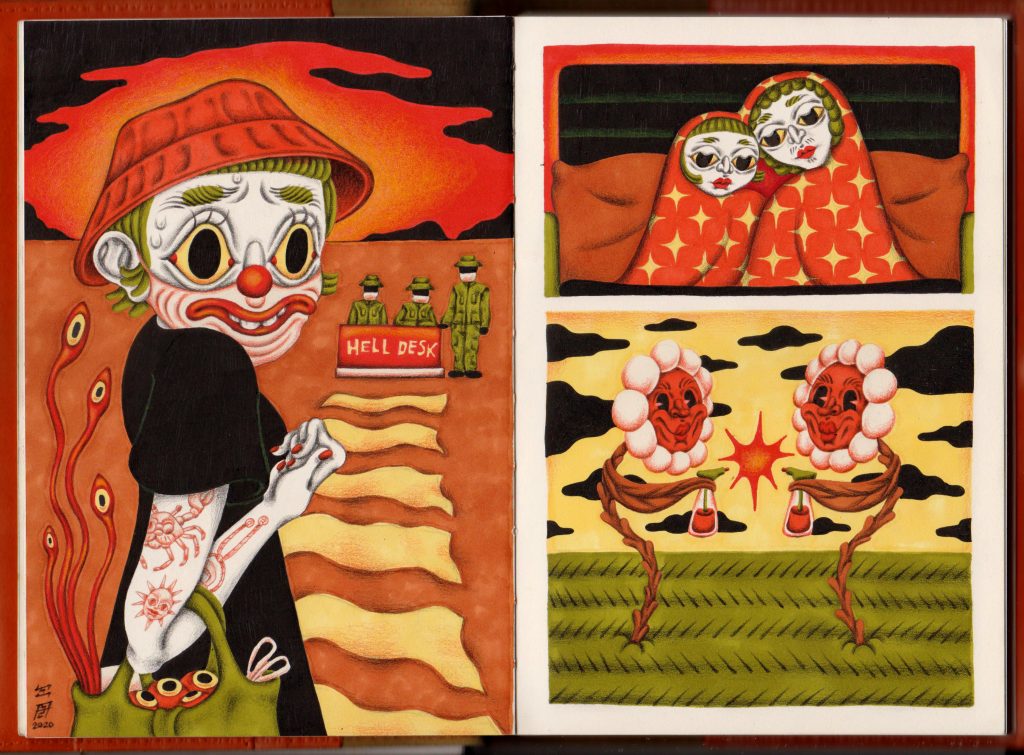 It's been over three months since lockdown started in March. How are you holding up? What have you been doing to keep yourself sane?
I can't believe it's already been so long, but I'd say I'm holding up better than I thought I would be. No doubt that there are also times when I just feel like a completely useless potato, then I think about how much more useless other "powerful" people are acting, and then I feel useful again, haha, life hacks.
Thankfully, I have a few commissioners and clients who've been generous enough to keep me and my often-distracted mind occupied with art.
On the other hand, in my free and slow days, I try to practice yoga. I also try my best to practice art media that I haven't really explored, like acrylic paint or digital painting. Learning about whatever sparks my interest at the moment helps a ton, especially when it comes to conceptualizing. I take heckin' long breaks, as well, to kind of deflate the bloated tension and pressure from work and whatnot.
Being as flexible as I can be with my time and energy has helped me see things through and move along.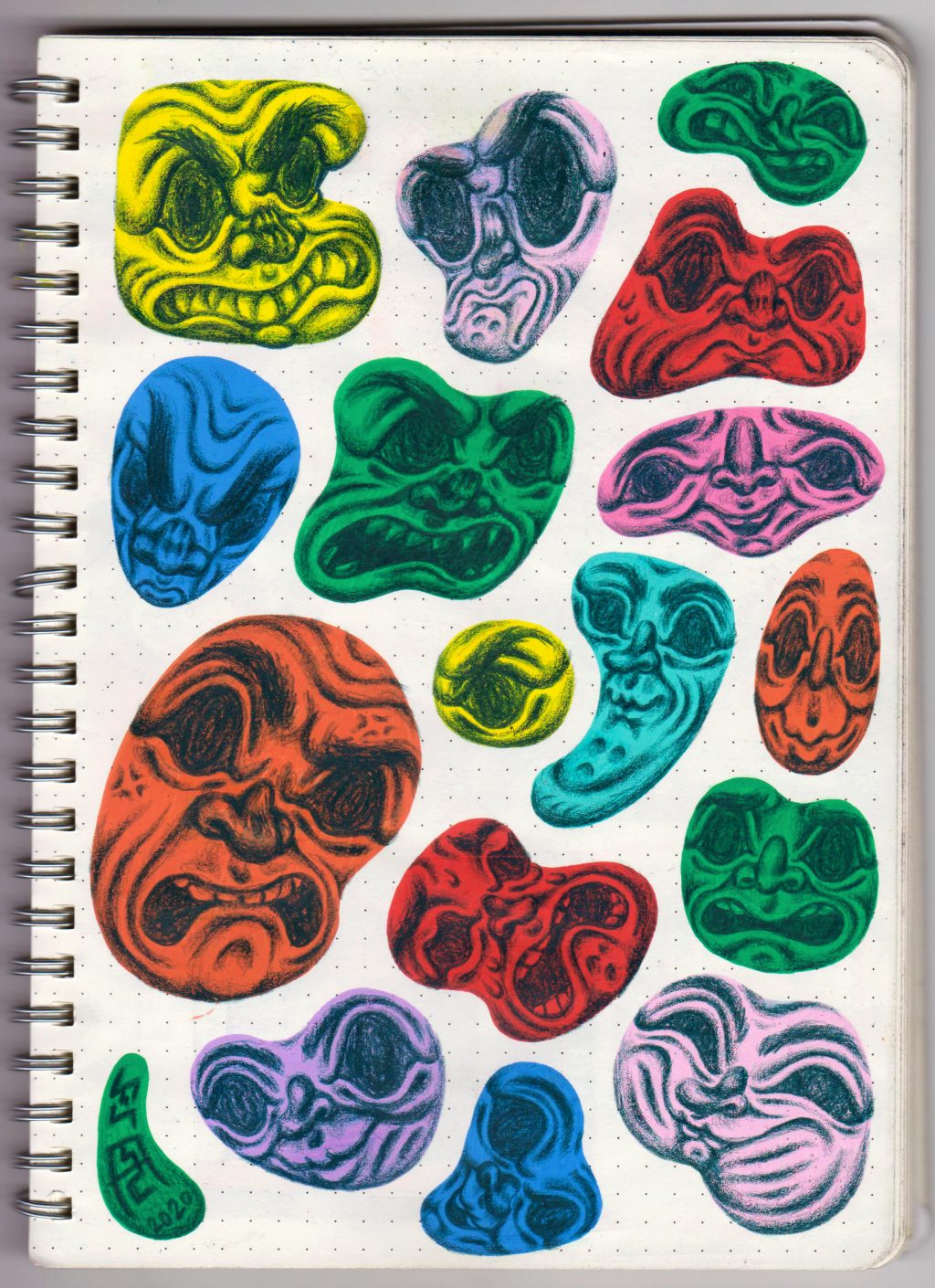 With bright colors and trippy visuals, your art is really unique and distinct to you. How did you develop or come across your current style?
I explore through a lot of surrealist, lowbrow, satirical, esoteric, and ancient art from illustrations to tattoos, basically letting my brain eat up whatever I find fascinating or entrancing, then I express that experience through my hands, if that makes any sense, haha!
Looots of artists have inspired me, especially those who have similar influences as I do. I'm into the works of Lorenzo Mattotti, Little Thunder, Brandi Milne, Ryan Heshka, Henry Hablak, Tokwa Peñaflorida, Kiko Capile, Beng Espiritu, Betsy Cola, and Malayo Pa Ang Umaga, to name a few.
You've been consistently creating new things while in quarantine and on top of that, you've also participated in #ArtforMedPH to help raise funds for frontliners and affected communities. How is that project coming along?
Inspired by some amazing local artists on Twitter, I joined the cause to create #ArtForMedPH with my boyfriend, back in late April. So far, we've done ten illustrations in exchange for generous donations, but we're currently taking a break from the project to make way for commissions and other work to survive this lockdown. We're definitely getting back to it though, hopefully!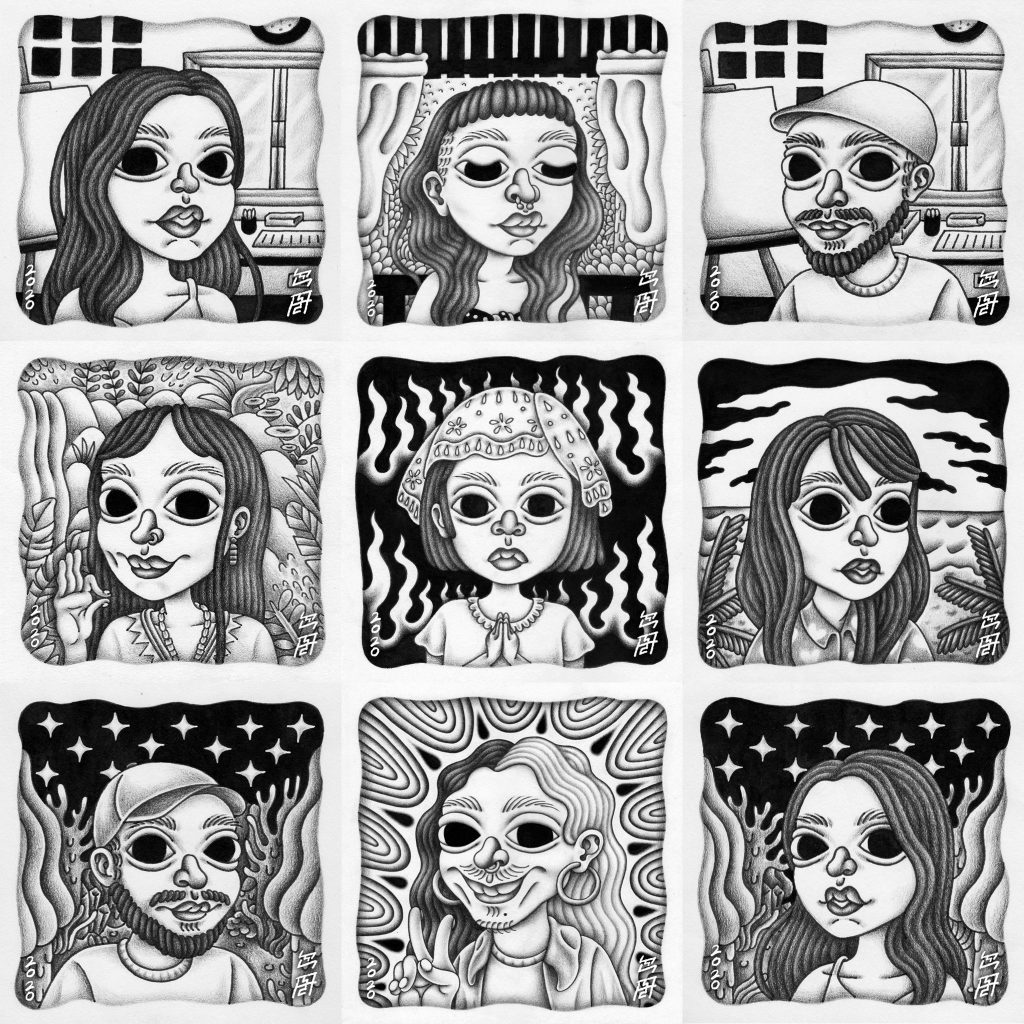 There's a lot going on right now other than just the pandemic/quarantine. Has any of it affected your works or how you work?
Well, it has taken its toll on me and my mental health, to be frank, which is definitely affecting my work. Having to face the fact that we'll be staying in one place for a long time with the "circumstances of man's greed" and that we'll be keeping our freedoms on hold have amplified the anxiety, so, I've been taking things even slower than usual, which, I guess, shouldn't be a bad thing in such strange times.
It's been getting tougher and tougher to keep the balance on this tightrope, but the thing that keeps everything afloat for me, these days, is hope.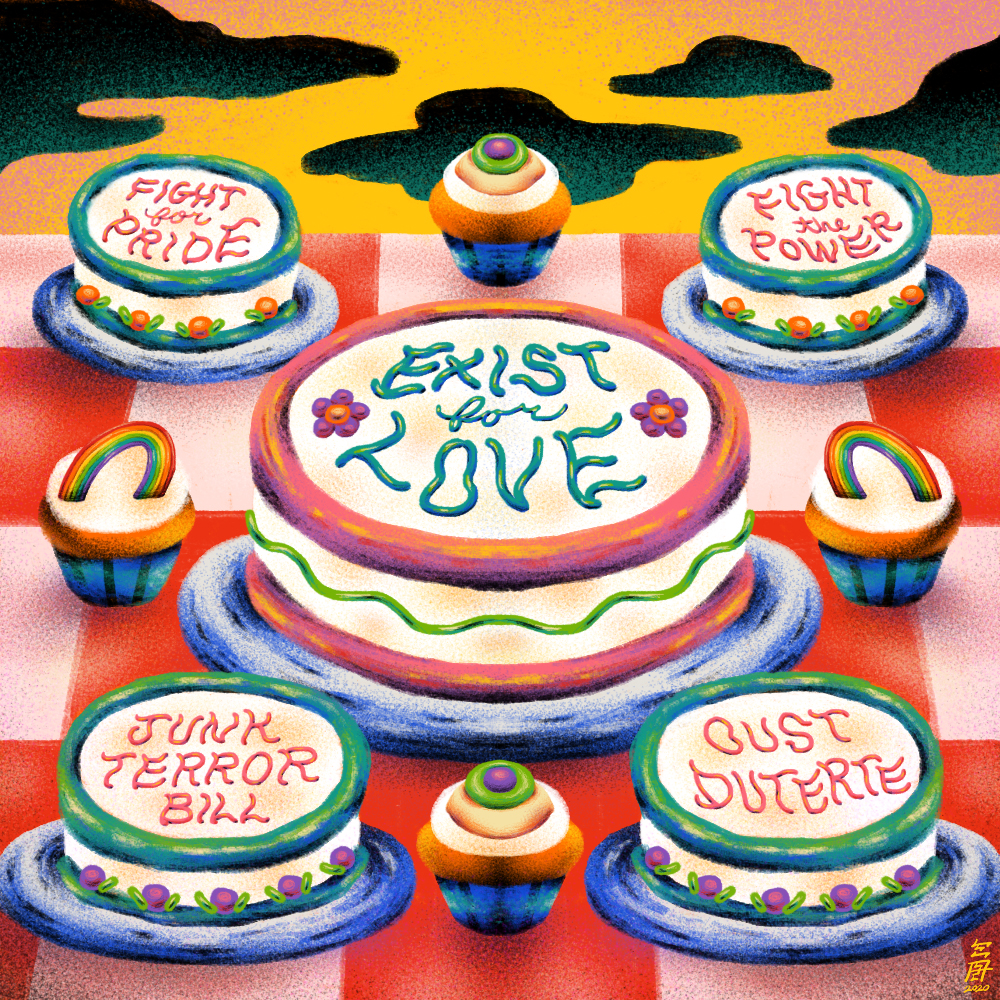 From an artist's perspective, do you think this pandemic will change the way art is produced and consumed even when things go back to "normal"?
This pandemic has already changed it in lots of ways, I'd say. We've all started to adapt to these circumstances.
Art galleries and collectives, for example, have started taking the on-screen route to exhibit and sell art. Local tattoo artists have limited their appointments, and are finding other creative means to earn a living. Some artists have become more active in keeping their social media profiles and portfolios updated almost everyday to hopefully gain potential clients. Some have taken things slow. Heck, our individual problem solving skills have adapted, too. This pandemic has changed the way we see ourselves and reality, and it has opened up new paths mysterious to our postmodern generation.
After all, change is the only thing that's constant, as they say.
Do you have any favorite work that you've made under quarantine?
This is a tough one, but the pieces I really enjoyed creating, recently, are these ones I did for some local online group shows and movements.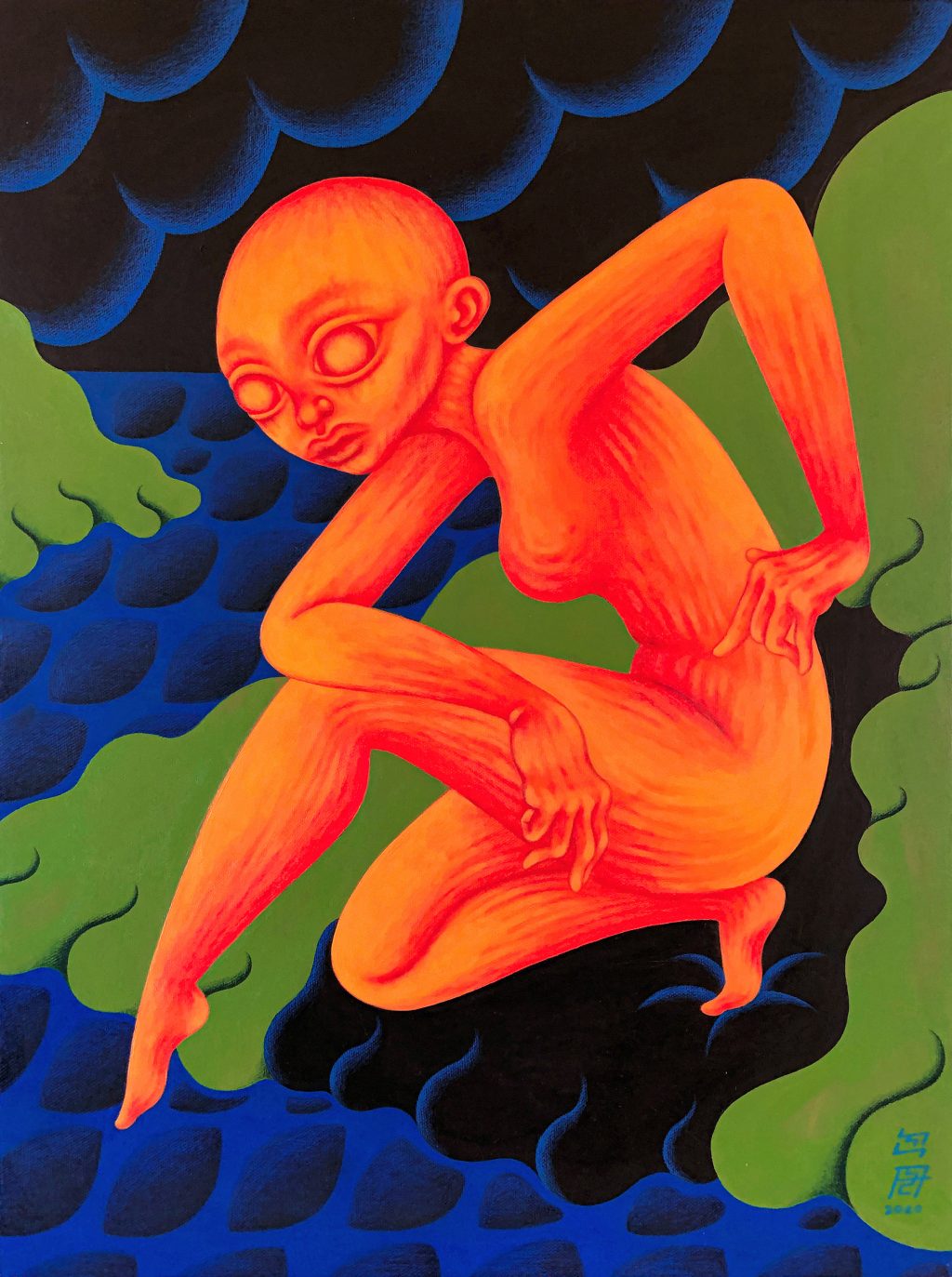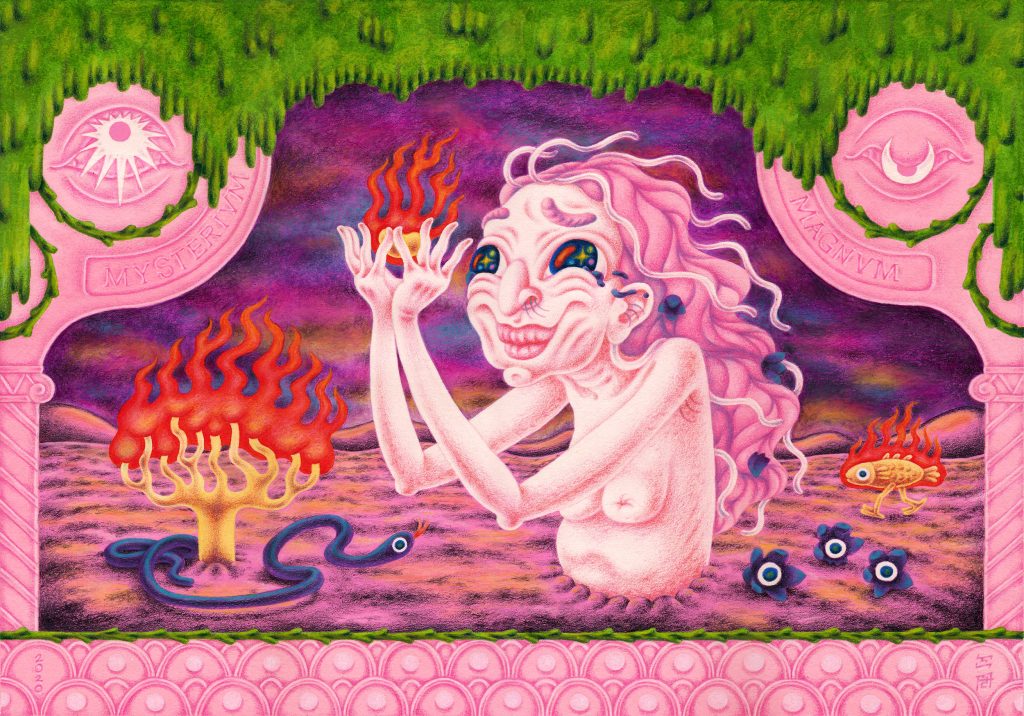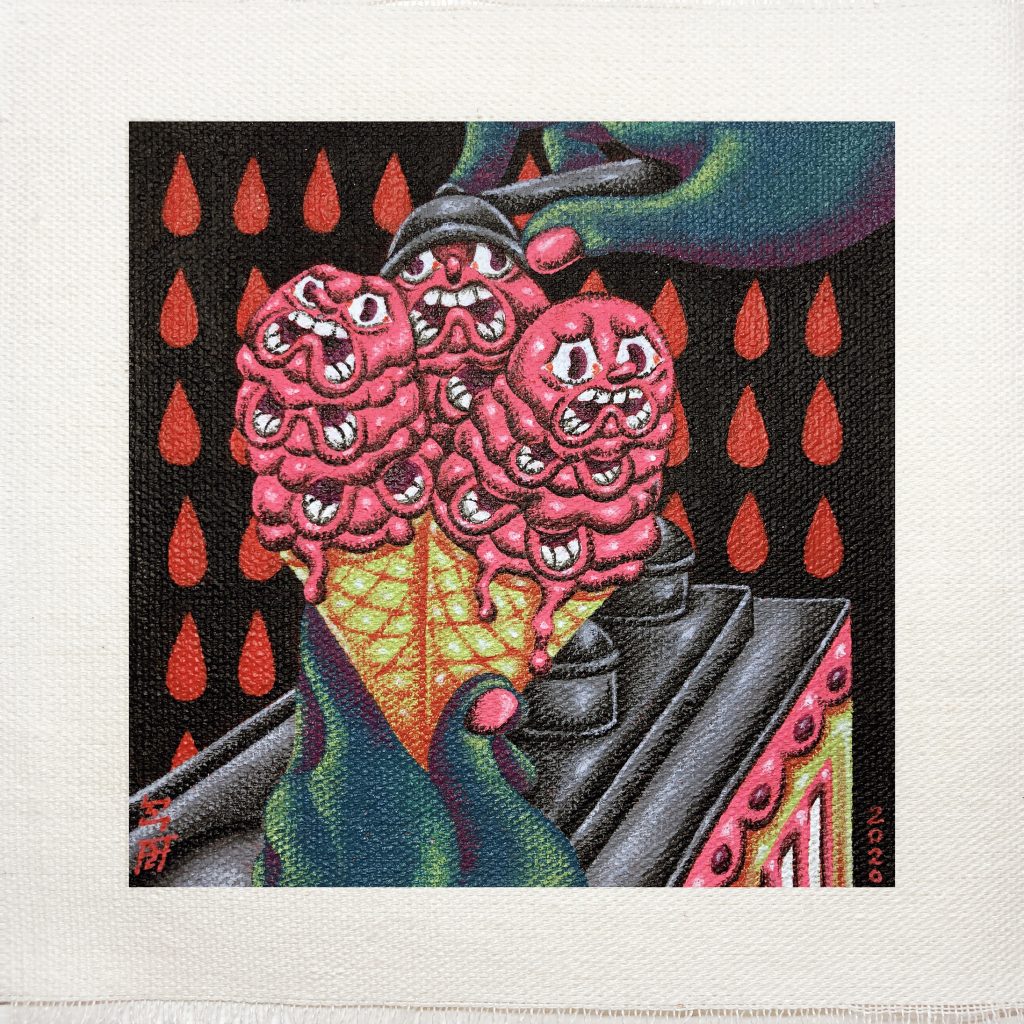 What is the first thing you'll do when this is all over?
Oh, hopefully, if all goes well, I'm heading straight to the beach with the ones I love, and getting off the grid for a week!
Do you have any words of advice for aspiring artists or artists having a difficult time right now under quarantine?
Before anything else, remember to breathe, loosen up the mind and body, keep an eye on your roots and the experience of creation, then do whatever sparks that creative joint! Never underestimate the power of practice, but don't be too hard on yourself.
Also, keep in mind that each of us has a different pace. Your art is your own personal language! To keep up with others' progress and rush your growth is to cancel out your own progress and extinguish your spark.
Follow CLAVEL on Facebook and Instagram for news, culture, and more.