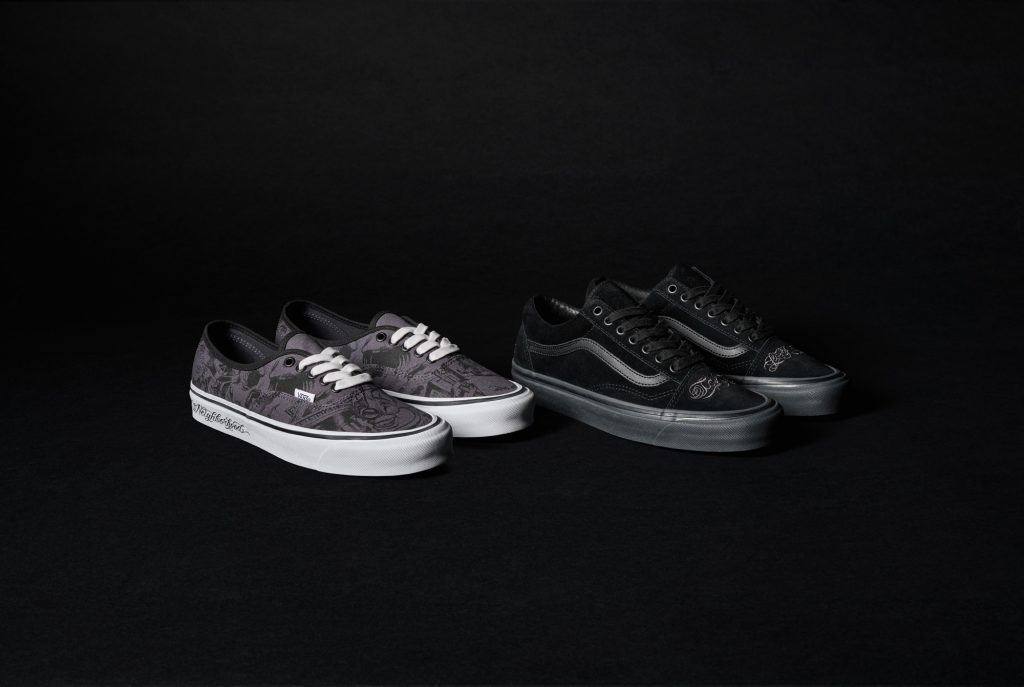 Vans partners up with Los Angeles-based artist Mister Cartoon and Japanese streetwear brand NEIGHBORHOOD to offer up an imagined Liquor Mart called "Uncle Toons Mart." With a focus on Californian lifestyle, Vans merges this three-way partnership with a two-pack of Vans footwear inspired by each collaborator.
Best known for his tattoo-inspired creative style drawn from his Los Angeles upbringing, tattoo and graffiti artist Mister Cartoon represents his roots while maintaining a globally relevant and respected presence, while NEIGHBORHOOD brings us a taste of Tokyo's unique street style. United by their longtime dedication to craftsmanship and attention to detail, Mister Cartoon and NEIGHBORHOOD find common ground while maintaining their respective cultural relevance.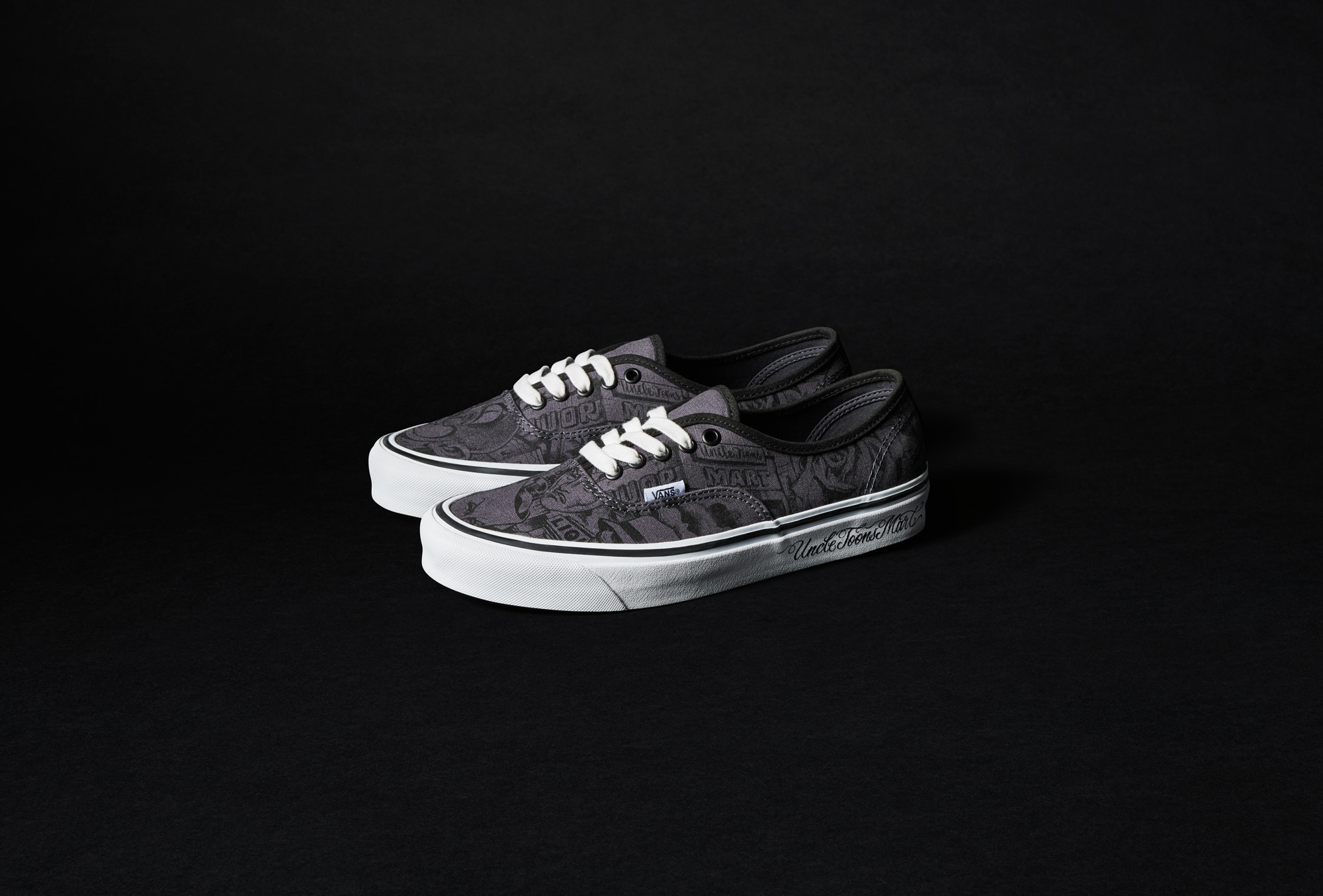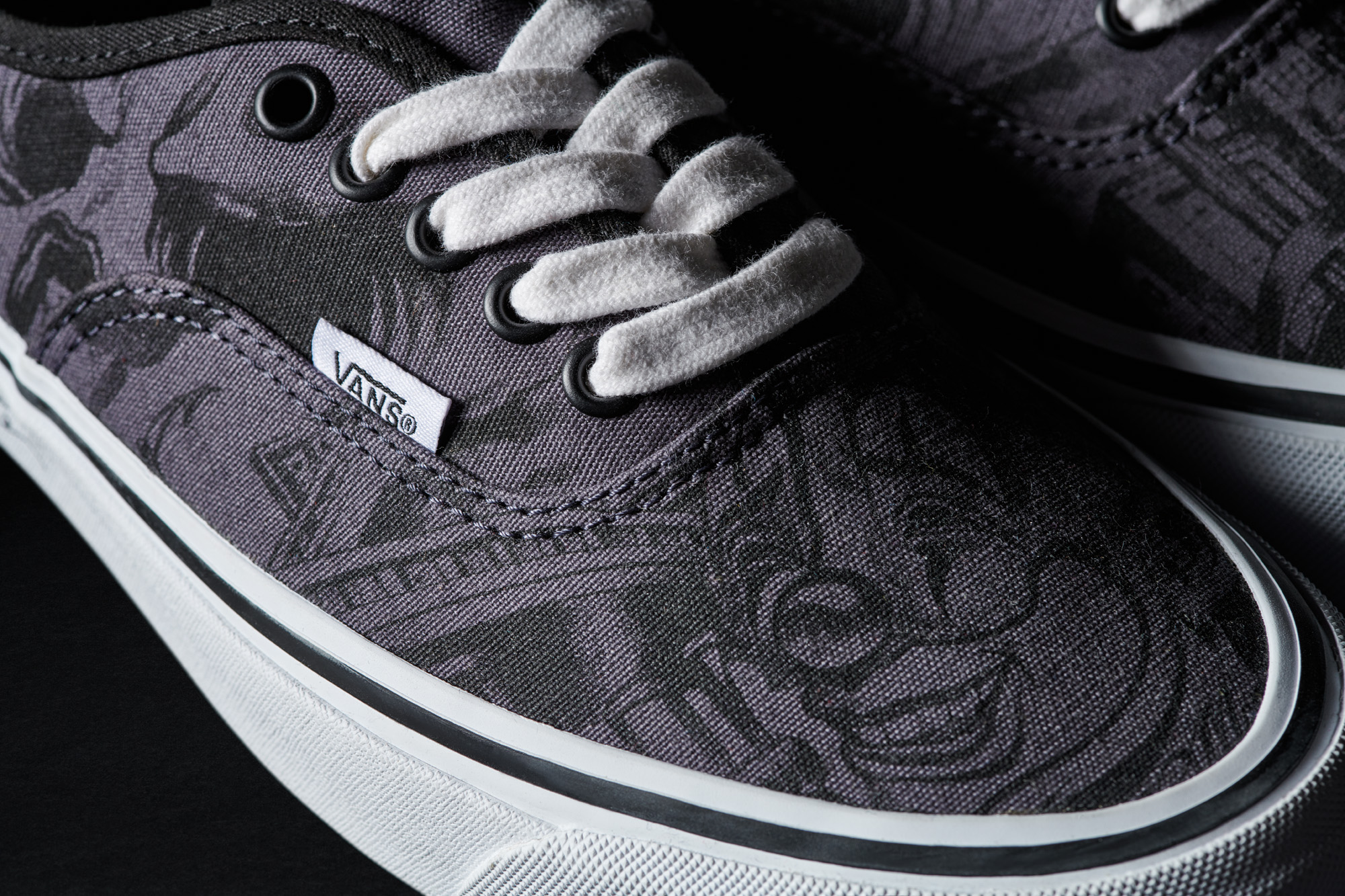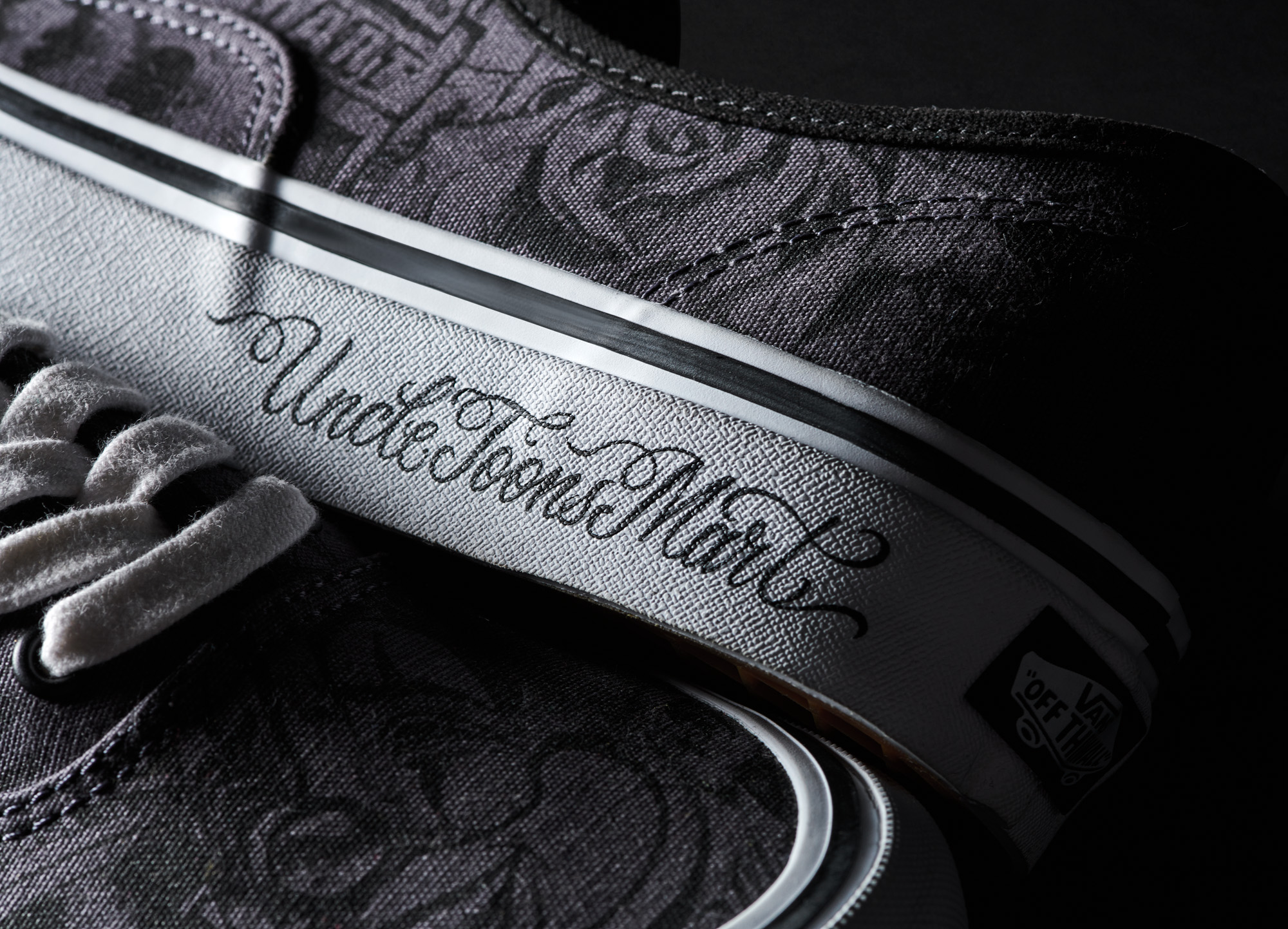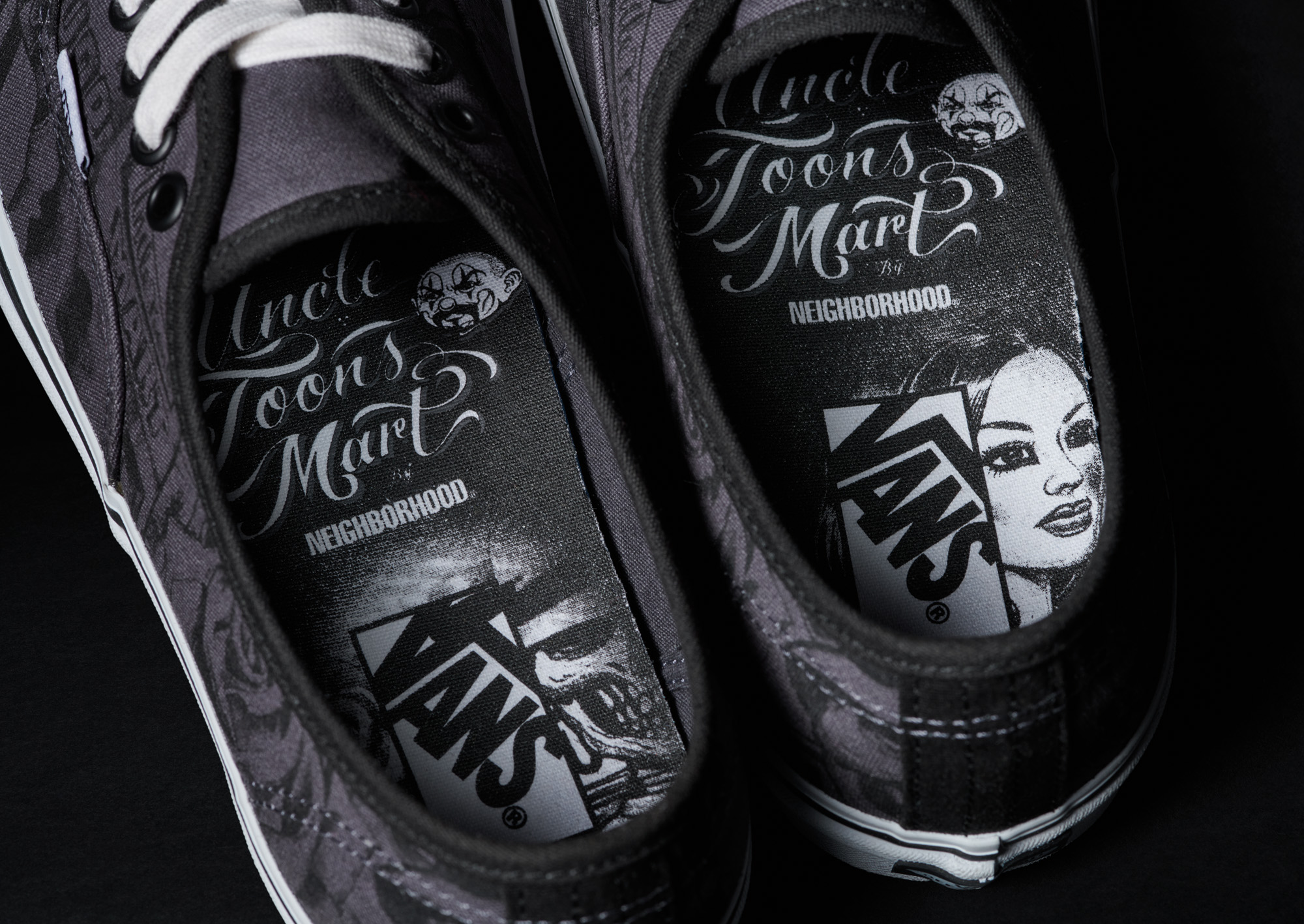 Vans' Uncle Toons Mart by NEIGHBORHOOD collection features the Authentic 44 DX, offering up a visual manifestation of "Uncle Toons Mart" and showcases Mister Cartoon's signature cursive typography.
The Old Skool stands on its own with all-over black upper and sidewalls, featuring "Tokyo" and "Los Angeles" on the embroidered toe caps, paying homage to the collaborators. Vans' Old Skool sidestripe draws a connection between the vamp and heel caps where the embroidery reads, "Uncle Toons Mart by NEIGHBORHOOD." Cast againt all-black suede, the purple embroidery offers a bold reminder of Mister Cartoon's iconic cursive style. Both styles share fully printed sock liners with custom Mister Cartoon artwork.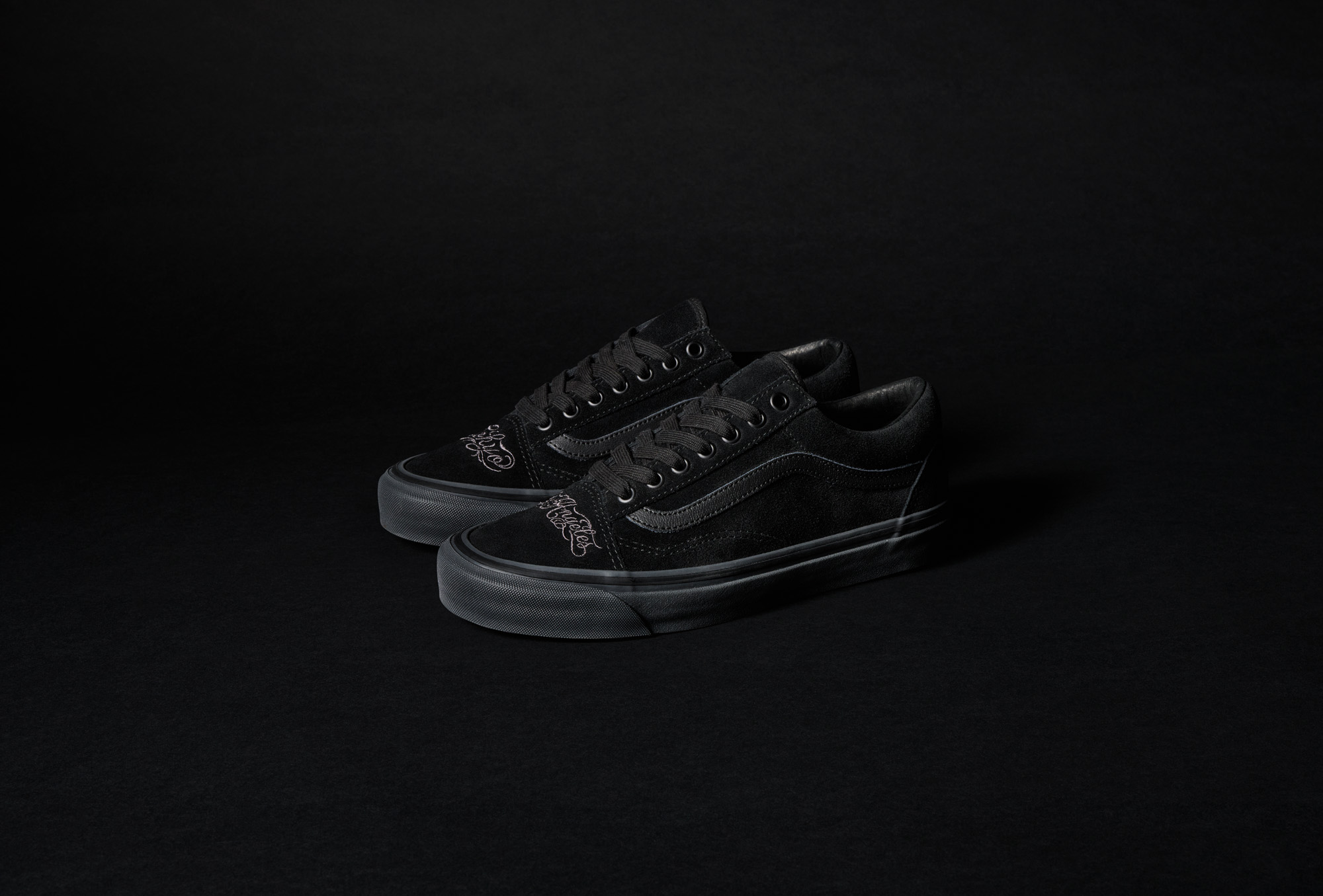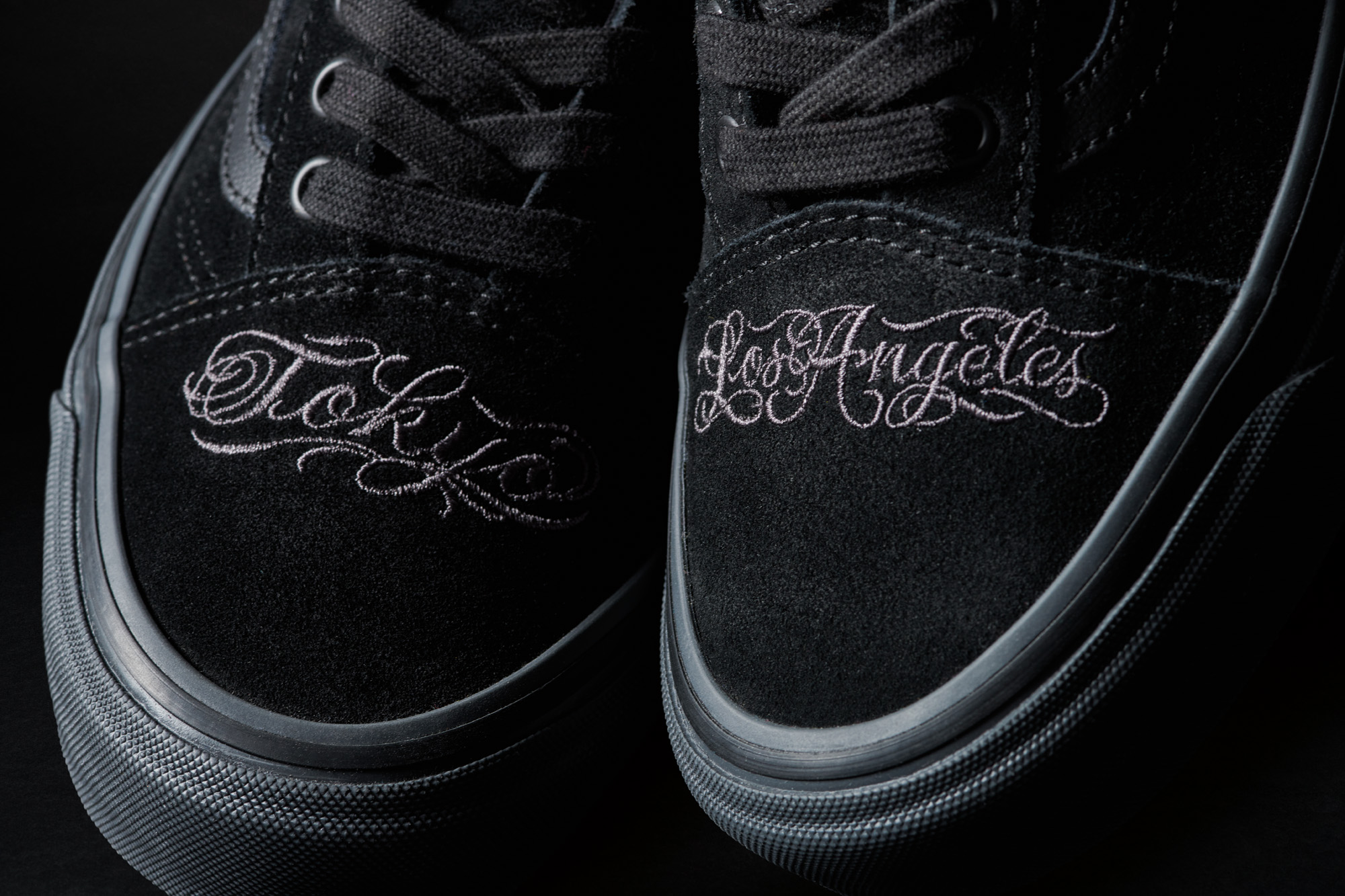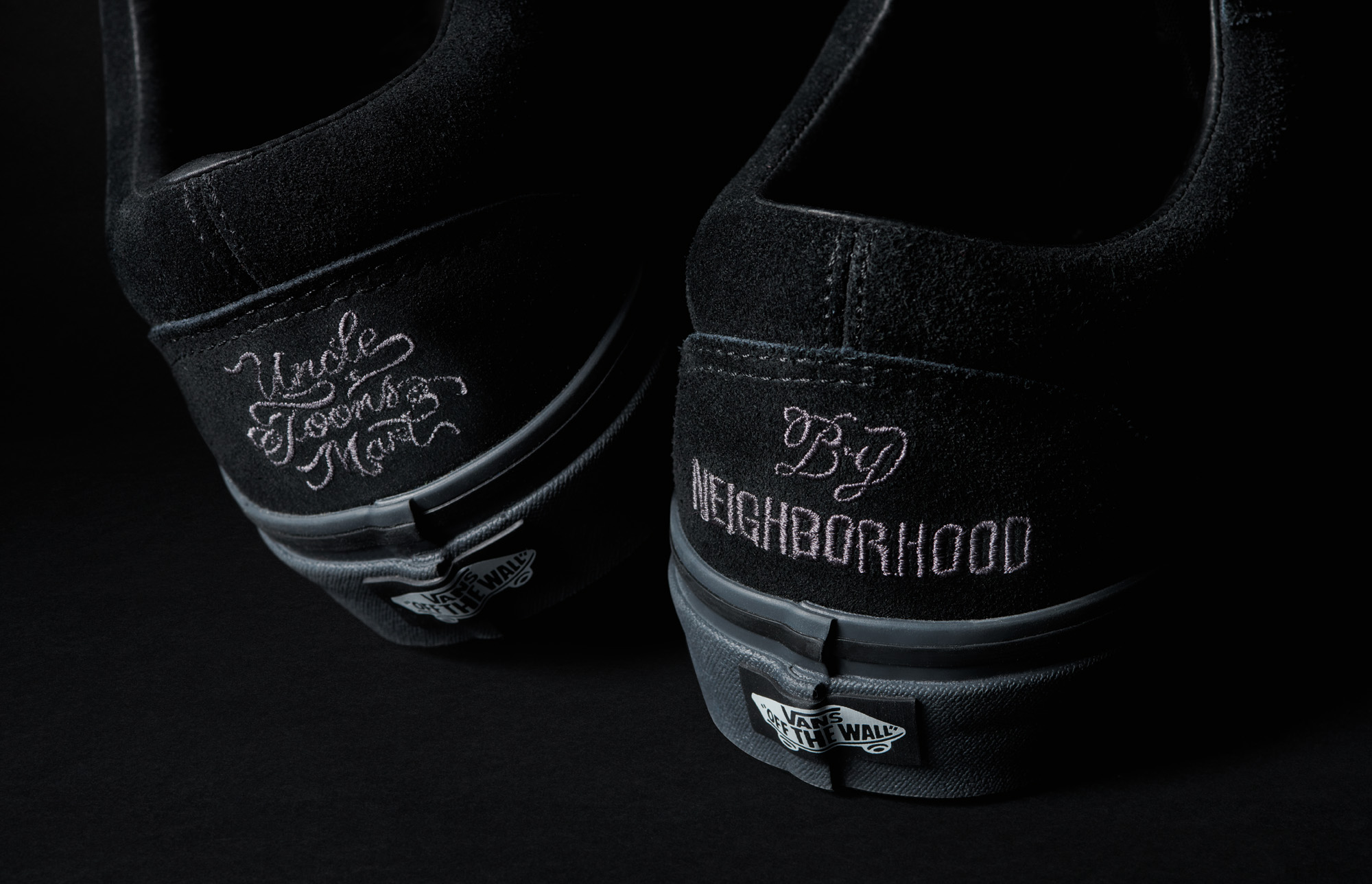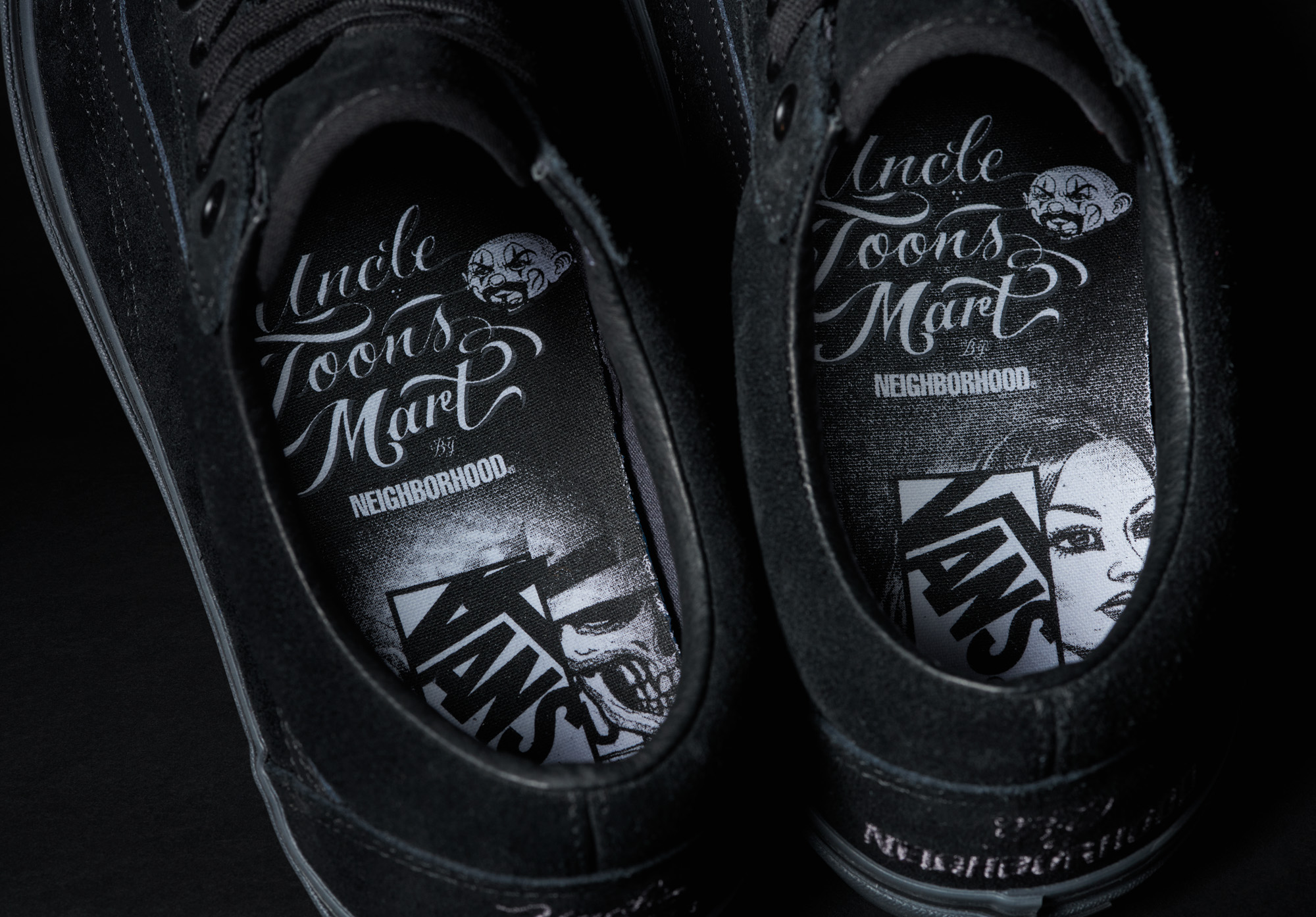 Uniting the backstreets of Tokyo's Ura-Harajuku district and the streets of Mister Cartoon's Los Angeles—Uncle Toons Mart by NEIGHBORHOOD is a serendipitous melding of Tokyo street style and Los Angeles street life.
The Vans x Uncle Toons Mart by NEIGHBORHOOD collection is now exclusively available at Vans SM Megamall, Akimbo, and Commonwealth.
Follow CLAVEL on Facebook and Instagram for news, culture, and more.