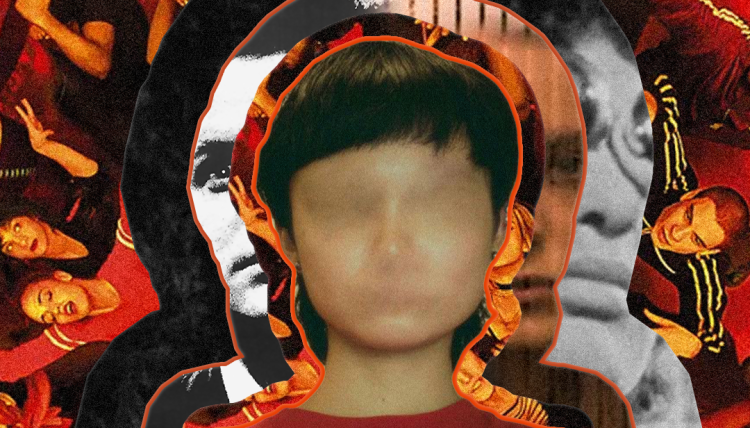 Have you ever heard of experimental cinema?
It's no doubt that the film industry is filled with many talented artists, directors, screenplay writers, and cinematographers. Many of them have had their fair share of the limelight over the years, but it's time to shed some recognition on those who were brave enough to push the boundaries of filmmaking and challenge the norm of mainstream movies everywhere, at any decade.
This is where experimental cinema and films take over. A response to commercial moviemaking, similar to the Dadaism art movement, and also a  form of counter cinema—the experimental genre usually tackles issues that were marked as controversial at the time of its release or against the standards of society.
That's why films under this genre are pegged as avant-garde, surrealist, and eccentric. Although, it shouldn't be confined only to these three descriptors.
The common misconception of experimental films (also known as avant-garde films) is that they are constricted to surrealism alone. But not all experimental films are surrealist ones, as well as the other way around. For a film to be under this genre, one has to identify unique techniques used in making a movie—whether it's on the editing aspect, elements and characters used, exploration of visuals and audio, form of narrative, or style of presentation. 
It focuses on the artist's vision, which means that it says a lot about the inner musings and intentions of the directors or writers regardless if viewers would understand it or not. That's why it's important to view an experimental film with an open mind and prepare one's self to see the unexpected.
Here are some examples of films under the avant-garde genre by directors from different eras.
Meshes of the Afternoon (1943)

A short film by Maya Deren
Meshes of the Afternoon is one of the most iconic, influential, and culturally relevant in experimental cinema. At the time of its release, there were still various limitations in filmmaking especially due to the lack of technology.
In 1990, Meshes of the Afternoon was selected by the United States National Film Registry by the Library of Congress for preservation and restoration.
Directed, edited, and produced by Maya Deren—this black-and-white silent short film defies expectations from filmmakers at the time with the use of non-narrative storytelling through repetitive sequences, framing and transitions, integration of mundane elements into unconventional scenes, and plot twists.
Even though sound was only added in 1959, the film was still able to show the nuances that mainstream films were not able to do by telling a story through a subjective lens from the artist's perspective. In a time when male directors dominated the industry and constantly portrayed women through the male gaze, Maya Deren was there to shatter the Hollywood perception of females.
Maya Deren said that Meshes of the Afternoon is "concerned with the inner realities of an individual and the way in which the subconscious will develop, interpret and elaborate an apparently simple and casual occurrence into a critical emotional experience."
In total contrast to Hollywood objectification where women are often seen as something that is only present to satisfy the sexual desires of men—the film showed only glimpses of the female character and most importantly her experience as a woman or even just as a human being.
And even though almost 80 years have passed, Meshes of the Afternoon is still an entrancing film to see, with or without sound.
Watch this masterpiece from Maya Deren on YouTube.
Lazaro's Trip (2019)
A short film by Joy Dalman
Lazaro's Trip was part of the official selection at the Ngilngig Asian Fantastic Film Festival last October 2019 in Davao—an event held for films that exude a different kind of freshness for the audience; translating myths, traditions, culture, and history from their raw form into something cinematic.
To forget is to acknowledge hopelessness. Hopelessness is decay and death in itself. This is a story about our need to remember. 
Obviously set in a hopeless, hot, and deserted destination, the main character Lazaro finds what looks like a big rusty water tower. But instead of climbing, he looks underneath it and ingests a plant that brings hallucinations of the past.
What makes this film experimental is that Joy Dalman wasn't afraid to play with underexposure and color of important scenes in contrast to the raw footage of the country's history. 
The flickering visual montage and overlapping audios of the past, present, and future leave an impact on the viewers, increasing their adrenaline and forcing them to recall similar events in their memory from the fragmented scenes of Lazaro's hallucinatory trip.
Finally, the audience gets to breathe a bit when Lazaro faces what seems like zombies from a tree, but are actually mythological creatures from Philippine history. 
The aswang, tiyanak, balbal, and kapre crawl to him like he's prey and then stop to cry in front of him like they're begging Lazaro to notice them. A symbol of how important it is to remember even the darkest parts of history in order to face reality.
Add this post-apocalyptic movie by Joy Dalman to your watch list at Binged.
Climax (2018)

A film by Gaspar Noé
Climax is one of the most cinematographically compelling movies in the 21st century. In a decade when there is an influx of media, technology, and film techniques, it's truly a challenge for directors to think of novel ways to shoot films while not compromising their beauty. 
But with Gaspar Noé's mind, he was able to deliver a dark, bewildering, and thought-provoking movie about the dance community in France.
What makes this film stand out from other experimental films is that Gaspar Noé revisited the artistry of dance cinematography and played around with the presentation of a movie. The first scene of Climax sets the tone for the film: starting with an overhead shot of a field of snow, where a girl in black is dragging herself while leaving a trail of blood. 
And what's usually at the end of every film, this scene is followed by the rolling of credits, immediately signaling to the audience that this movie is nothing like they'd ever expect.
Viewers would not only get a glimpse of France's dance culture from Gaspar Noé's direction, but they would also understand what it's like to be in one, experiencing it somehow through multiple points of view. 
Filled with dancers from different cultures and backgrounds, the camera follows them individually and then how they mesh collectively as a group. Eventually, whoever the camera follows in the house of dancers, a nightmare of some sort is happening. Based on a true story, this is what it was like back in 1996, when blind ambition and dancing to death were the norms.
Watch this mesmerizing film by Gaspar Noé on Amazon Prime.
It's Raining Frogs Outside (2021)
A short film by Maria Estela Paiso
Ampangabagat Nin Talakba Ha Likol or It's Raining Frogs Outside is a Sambal short film about memory—its fickleness and the horrors of distorted remembering. 
Opening with a scene of a woman looking out the window at frogs dreadfully falling from the sky, the heavy thud of these creatures will undoubtedly remain at the back of the viewers' minds while watching the rest of the film, accompanied by surreal images throughout.
Also similar to the Biblical symbolism of raining frogs, the film revolves around a disordered world and how Maya is forced to go back to her childhood home in Zambales which terrorizes her. 
With no choice but to embrace her solitude, Maya attempts to remember her life before all the chaos, her past battles, and who she used to be. With the intertwinement of different pieces of her memory from the past and present, it's easy for reality to become a blur.
This film not only shows what it's like to be in a fever dream to the audience, but the use of collage-like montages, technology like 3D imaging, and the inclusion of different art forms give a sense of authenticity to the haywire recollection of memories in the mind. A true testament to Philippine experimental cinema in modern times.
Know more about this highly-appraised film by Maria Estela Paiso on Instagram.
Nymphomaniac: Volume 1 (2014)
A film by Lars von Trier
There are still many misconceptions about sex in general brought about by the glamorization and romanticization of the act on screen; leaving out the actuality of it and presenting only hazy fragments to the audience.
In the two-part didactic movie of Lars von Trier, Nymphomaniac, he played with non-narrative storytelling using themed chapters based on activities one usually doesn't associate with sex.
Nymphomaniac: Volume 1 is a strong start for the movie, where Lars von Trier integrated the conversations on sex with topics like religion, fishing, eating with a cake fork, the Fibonacci sequence, and the science behind musical organs.
These conversations were paired up with documentary-like transitions and intimate shots of ordinary subjects. Set in a bedroom with a nymphomaniac beaten-up woman and an old man, the whole scene is reminiscent of a confessional room with a sinner and a priest.
Echoing the message of Volume 1, the protagonist is actively rebelling against love and is even part of a club that is "committed to combat the love-fixated society."  
There is some universal truth in the story and lessons from the protagonist, which is what makes this film more interesting. The vulnerabilities, intimacies, detachment, and infinite loneliness from sex, love, and relationships are the realities in life that people should candidly face. 
And this is just from Nymphomaniac: Volume 1. What more awaits in the second part of the film?
Watch this idiosyncratic film from Lars von Trier on Hulu.
Tembong (2018)
A short film by Shaira Advincula
A Cinemalaya 2019 short film, Tembong (Connecting) represents the T'boli community in South Cotabato, Mindanao, and their relationship with dreams. In their culture, abaca spirits visit them in their dreams and show them patterns that have messages. 
It is their duty to weave them onto a sacred cloth called T'nalak to spread goodness among their land but culturally, these dreams are only to be woven on the cloth by women.
Shaira Advincula chose to center the story on a T'boli man who was visited by an abaca goddess in his dreams to weave the pattern shown to him—which compels him to go against the norm. This is a reflection of the T'boli culture now, where the community is struggling with its identity and culture because of globalization.
Unfortunately, the case currently for the T'boli community is that there's an overproduction of cloth but a scarcity of dreams in modern society. 
Aside from the captivating storyline of Tembong—its editing, indigenous score, and videography are what also separate the movie from the rest. 
Making the narrative experimental alongside upside down shots and mirror-like takes, Shaira's direction literally resembled reflections in nature and symbolically showed the similarities between the protagonist's reality and subconscious mind.
Know more about this culturally-significant film by Shaira Advincula on Cinemalaya.
Eraserhead (1977)
A film by David Lynch
A hauntingly confusing movie for most yet a disturbingly interesting film for some. Written, directed, produced, and edited by David Lynch—Eraserhead is a black-and-white surrealist horror film that showed the world through the eyes of a person with self-doubt and social anxiety.
A world where everything is unsettlingly alarming, no matter how mundane they should be.
This movie also explored creative visuals and sound design beyond the standard at the time. From eerie and ambient industrial sounds, emphasized by minimal dialogue, to the use of prosthetics and odd materials to create freakish images in the movie such as blood coming out from a cooked chicken or the infamous fetus-like baby of Eraserhead.
Truly a masterclass of surrealism, this film is like a nightmare where even in black and white, the images and characters like the lady in the radiator, the pencil sharpeners, and facial expressions would be ingrained deep in your mind and soul. 
At the end of the day, this is a film that evokes the senses rather than emotion or intellect, which says a lot about life in general because there are some things that you just don't have to understand.
Watch this mind-rattling movie by David Lynch on Amazon Prime.
_____________________
There are many more experimental films out there. And although, preferences for movies are "to each their own," some of the best ones are the films that trigger the senses, stir up emotions, or even force viewers to think.
Either way, it's always a good idea to keep on exploring films to watch and which ones spark inspiration for the creatives within us. 
Follow CLAVEL on Facebook, Instagram, Twitter, and TikTok for news, culture, and more.