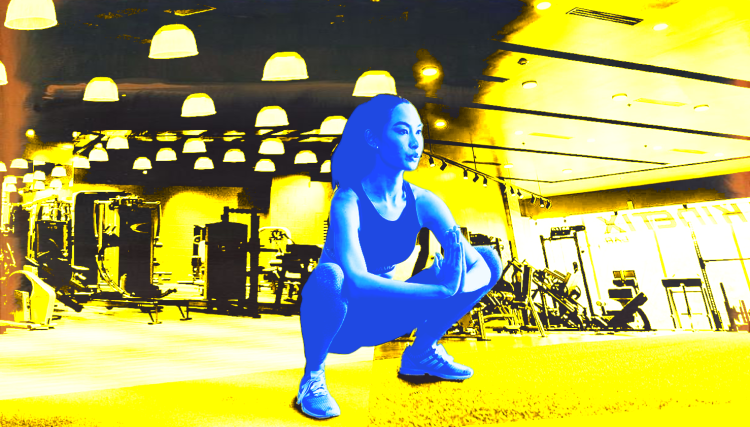 The most wonderful time of the year is said to be Christmas. It's the time of year when people plan surprises, exchange greetings, and enjoy spending time with the people they care about, and with Christmas less than a month away, you're probably trying to get home from the traffic and bussing out to malls to find the perfect gift for your loved ones. We have some exciting news to share with you!
Make this Christmas one-of-a-kind by foregoing traditional gifts such as clothing, bags, accessories, and even cutting-edge technology. With the help of Kinetix Lab, your gift to a loved one this year has just become more memorable.
To provide some background, Kinetix Lab was founded with the sole purpose of improving your strength. With a training program designed to provide enough flexibility to address a variety of fitness and performance goals while adhering to their core training principles.
Kinetix Lab presents to you highly qualified coaches who have relevant academic backgrounds, international credentials, and competitive sports experience developed and implemented these programs, and this Christmas, Kinetix Lab is giving you The Gift of Strength—a gift that will undoubtedly last a lifetime.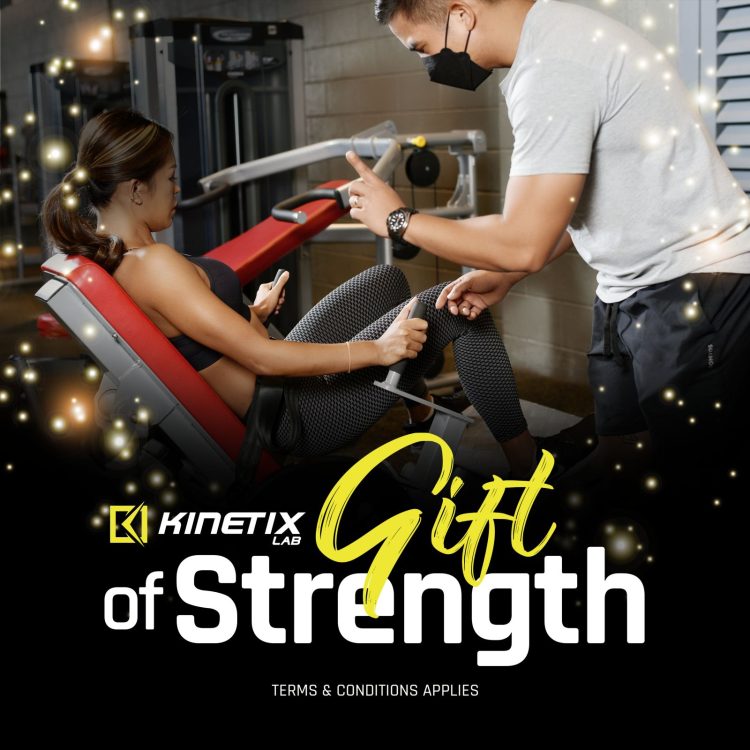 But what exactly is this? The Gift of Strength is the largest sale package that will undoubtedly catch your attention.
The packages that you can choose from are the following,
3 months membership + 6 personal training session + 1 recovery room for only PHP 15,000
1 month voucher – PHP 3,000
( 10 pcs ) 1 month voucher – PHP 27,500
( 30 pcs or more ) 1 month voucher – PHP 2,500 each
50 Personal Training Sessions
We always want the best for our loved ones, and by doing so, we can give them a gift that will last a long time, make them stronger, and, most importantly, a gift that will be remembered.
Kinetix Lab believes that "physical strength that you develop within the walls of our facility also empowers YOU at the mental, emotional, and psychological level." So give your loved one the Gift of Strength to help jump start their journey to a better and stronger version of themselves.
"We support that fat kid who is trying to lose weight in order to look and feel better. We sympathize with the mom who spends her "me" time exercising. We empathise with the broken-hearted man who finds peace and comfort in lifting weights. We are rooting for the aspiring professional athlete who is working hard to make their dream a reality.
Finally, if you're reading this and have no idea what we're talking about but believe there's something special here, maybe, just maybe, this is the place for you."
Kinetix Lab is the ideal place for you and your loved ones to fuel your desire to become a better and stronger version of yourself, so avail of the Gift of Strength now by visiting Kinetix Lab now at The Podium, Ayala Malls, U.P. Town Center, QC and at their Stronger Stuff Training Hall that is located at #47 Examiner St. Brgy West Triangle or get in touch with them through their social media and website at kinetixlab.com.ph .
Check out Kinetix Lab on Instagram, Facebook, and on their website to be updated on promotions and more.
Follow CLAVEL on Facebook, Instagram, Twitter, and TikTok for news, culture, and more.