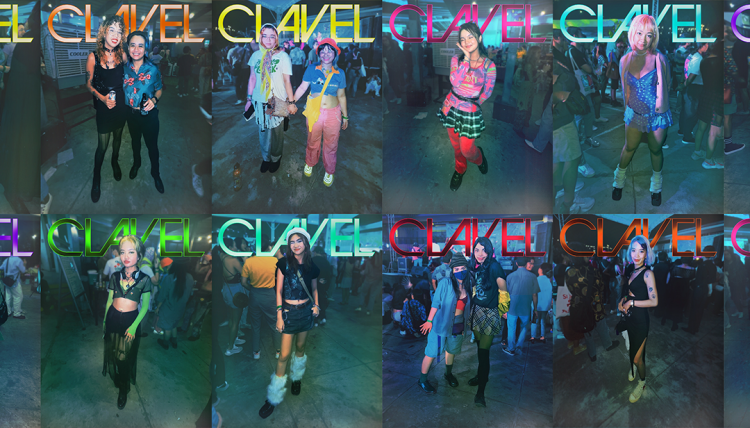 The year 2023 started with flying colors for all creatives at SYQL's event last January 21. And it definitely opened opportunities for them and inspired others to do the same for our fellow artists.
As attendees lined up to enter 123 Block, Mandala Park—it was already a given that the party would be a blast. At the ticket booth, you can find SYQL stickers for sale and notice that it's a collaboration with various illustrators they have invited. And once you go in, probably one of the first things that will catch your eye as you scan the venue is New Year, New Scene's spray-painted banner on stage.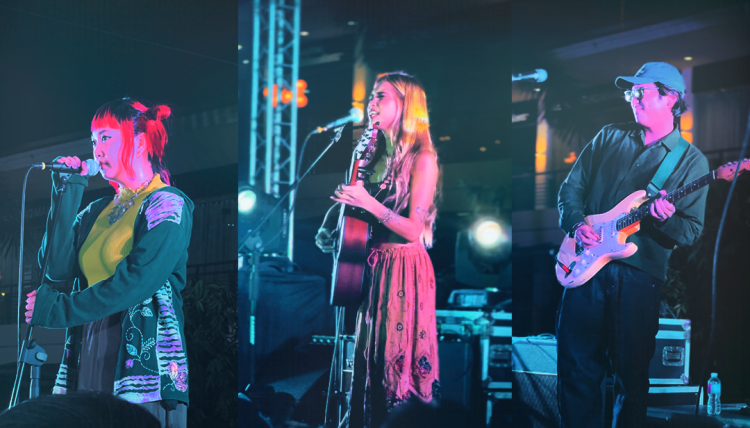 The crowd started pouring in the afternoon when they visited their favorite illustrators and admired the many booths with stickers, prints, and other kinds of merchandise from artists of diverse styles. There's also a spot for music enthusiasts, where they can find loads of vinyl records, CDs, and music-related apparel to marvel at.
While waiting for the music performances and art talks such as by Miko Del Rosario (VFX & CGI artist)—food-and-drink stalls like Croûte Boulangerie and Odd Cafe were there for people to snack and sip on, a portrait booth for solo or group snapshots by Mike Perfecto, and a tarot table for the Celessya team's spiritual readings.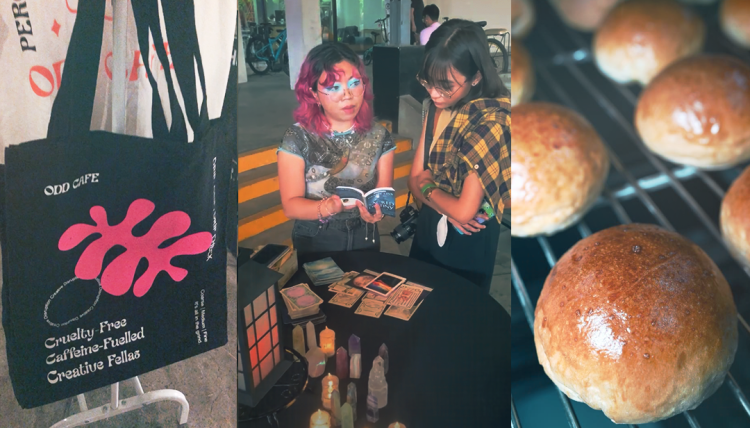 Without a doubt, these booths were crowded by attendees, who were avid supporters of their advocacies.  It was surely a delight to experience an event that thrills all five senses. 
From relishing every drop of specialty coffee and tasting artisan pastries, creatively posing in front of the camera (alone or with friends), to knowing more about the spiritual community and connecting with their inner selves through tarot readings.
A Day for Art Hauls and Record Stores
Whether you were there to support your favorite artist or one of the illustrators invited, it was undoubtedly a day where smiles were shared and people went home happy.  
Some of the first stalls that welcomed guests were Jemima Grace's psychedelic and vividly eccentric prints, Awkward but Able's artsy drawings that are reminiscent of the mundanity of Filipino lives, and Betsy Cola's doses of majestic nostalgia, funky times, groovy stickers, and women-loving-women stickers. 
On the other side, there are more art booths to tickle the hearts of art enthusiasts such as Jouache's relatable and humorous stickers that also empower the LGBTQIA+ community, Nicci Draw's cute fauna-and-flora-themed prints along with their sapphic artwork, Koalanov's vibrantly colored prints and retro detailed artwork that are candidly visual treats, as well as HARANIKALA's art that gives off a vintage-animated style filled with childlike wonder and surrealism.



Acetate Music, Brightly Records, and Good Vibrations were also there bringing vintage and modern music to the table. From vinyl records, CDs, and other music paraphernalia, people went back to their musical roots or celebrated the new releases of their favorite musicians.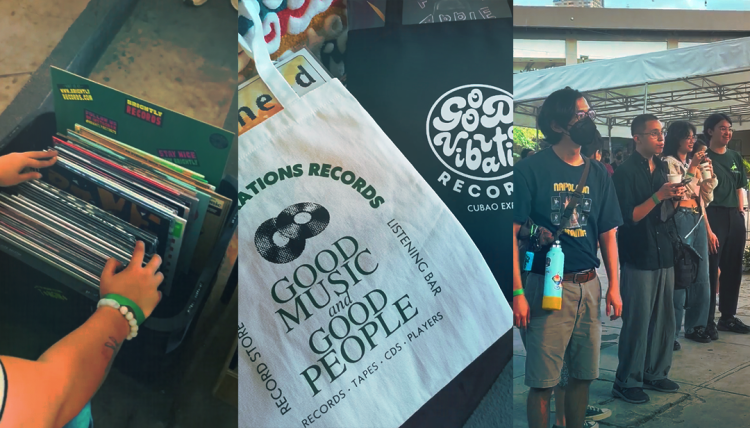 A Good Dose of Music and Verve
As the gates opened, DJ SLEEPY PASTA from Manila Community Radio warmed up the scene with their tunes and mixes followed by a performance from Filipino indie rock band Ciudad that radiated a "lazy afternoon with your friends" feel. If these sets tasted like anything, it would be like honey cinnamon oranges—a zest combined with refreshing sweetness on a weekend. 
Before anyone noticed, it was already nighttime. But the people at New Year, New Scene were too busy boppin' their heads to the electronic and nostalgic mixes of DJ dot.jamie from BuwanBuwan Collective. 
Not for long, SOS took the stage, making the night magical with their songs while giving the people good music and awesome company. And then Pikunin from BuwanBuwan Collective hyped the audience—droppin' and singin' some sick beats. 
Syd Hartha also brought everyone to a dream-like state with her folksy songs and heavenly voice, while Ena Mori took us to another world with her shimmering pop music and radical vocals.
And finally, to cap the night off, the people were swayed by Paolo Sandejas's carefree and comforting blues, swooned by Munimuni's mystically melodic songs, and celebrated with the exhilarating tunes by CHAIN MESSAGES from Manila Community Radio.
The Perfect Place for Fashion and Self-Expression
Musicians, artists, photographers, and any kind of artist can be seen at New Year, New Scene last January 21—and that includes fashionistas of eclectic aesthetics. 
From kawaii hats, and Harajuku-inspired drips, to punk rocker outfits—persons with different backgrounds fearlessly strutted their styles and expressed themselves around Mandala Park.









A Successful Start to the New Year
New Year, New Scene was a dynamic event that was full of wonderment. It is crystal clear how genuine they are in giving different creative communities the representation they need and the spotlight they deserve.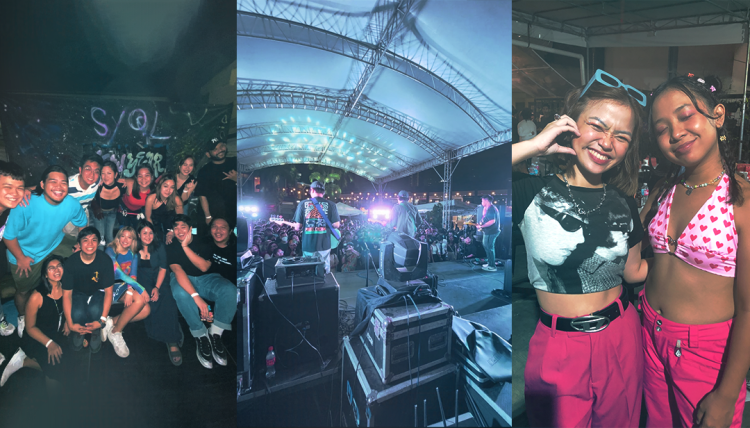 Needless to say, hosts Yanihatesu and Bey Pinlac definitely made the party better. With their Barbiecore ensemble, electrifying energy, and natural charisma—these two did a stellar job of connecting the audience with the artists. 
Video production house Saint's Production was also there to help SYQL's vision come to life and deliver a sensational experience to all the creatives who gathered at  123 Block, Mandala Park.
But to tie it all together: anyone at New Year, New Scene can confidently say that SYQL stayed true to its mission of envisioning a new scene, creating an accessible gig culture, and bringing diverse creatives together.
Follow SYQL Productions on Facebook, Twitter, and Instagram for more updates. 
Follow CLAVEL on Facebook, Instagram, Twitter, and TikTok for news, culture, and more.