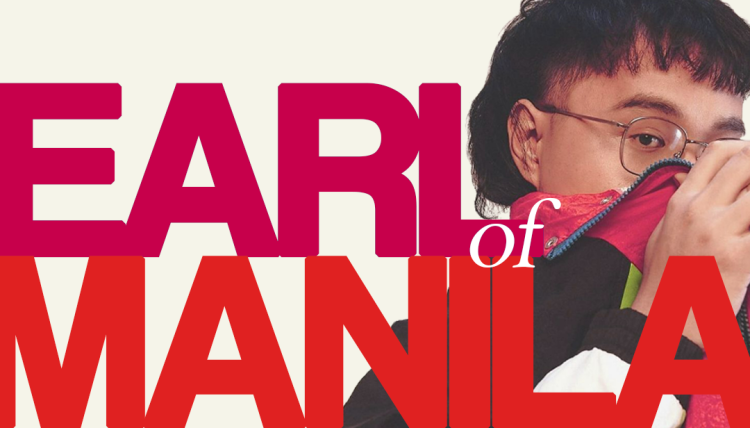 A playlist for the in love, heartbroken, yearning, wistful, and grateful. Here's a collection of love songs from Earl of Manila this Valentine's Day. 
In the month that's usually associated with hearts, people commonly assume that it's a day only for passion and romantic partners. They often forget that there are different kinds of love: one for friends, for family, for happy crushes, for someone forgotten but familiar, and for yourself.
And on this day, let's not ignore that love comes with risks from allowing ourselves to be vulnerable, stepping out of our comfort zones, and putting our hearts on our sleeves. Yes, pain is inevitable. But remember, so is healing.
Altogether, these experiences help you become who you are today. Reminiscent of a lyric from Earl of Manila's song, Meantime Boy: won't you rather be this than nothing at all?
On that bittersweet note, CLAVEL invited music producer Earl of Manila to produce a playlist of love songs dedicated to the individuals that shaped him into the person he is today.
Earl of Manila
Creating a playlist is real art. You get to express yourself via someone else's poems. This Valentine's Day, it is truly an honor to have a musician—who is the perfect epitome of experiencing love in all forms—share songs that inspired their craft.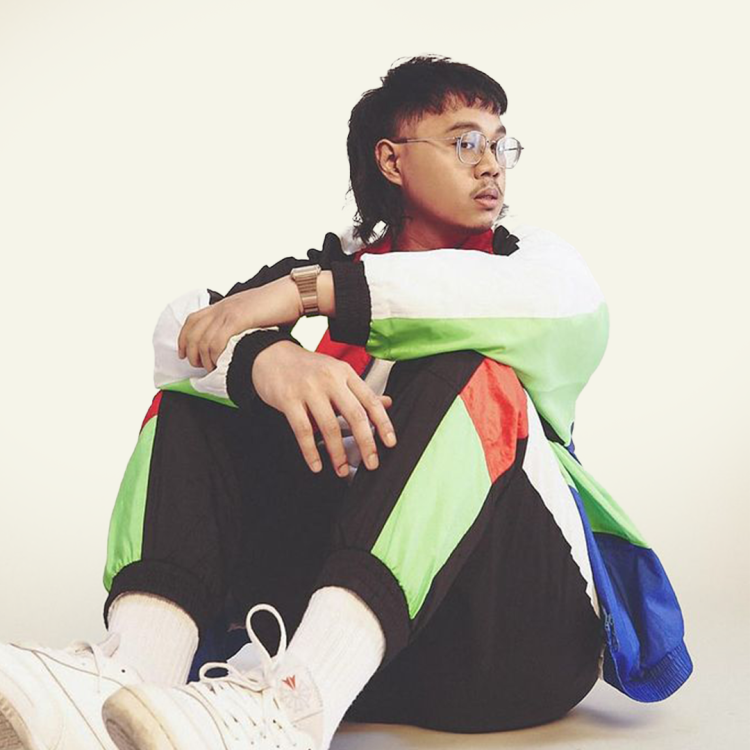 Earl of Manila is a singer, songwriter, and music producer based in Manila, Philippines. His sound is a combination of unique nostalgic grooves, modern beats, and contemplative lyrics usually reminiscent of his past and current relationships. 
"My songs are all inspired by personal experiences. It's a timestamp of what I was feeling emotionally and what I was going through at that time."
Just last December 2022, he launched his first full-length album, Halo-Halo, filled with songs that will take you through his emotions and love life. During the launch party, he also performed a sweet romantic gesture by proposing to his girlfriend as a finale to his set.
Earl of Manila also shares that he writes songs as catharsis—either to move forward from the sorrow he endured or to reminisce the happiness he felt throughout his experiences.
"Once I finish writing a song, especially if it's a sad one, it's a way for me to let go and move forward with that feeling or experience. And if it's something positive or happy, it's just nice to listen to it and reminisce the good times."
Here is a selection of tracks that Earl of Manila dedicates to the people who made him who he is today.
A song dedicated to your best friend
Track #1: Daft Punk – Something About Us
"But there's something about us I've got to do
Some kind of secret I will share with you."
A song dedicated to your mom and dad
Track#2: Boyz II Men – A Song For Mama
"You were there for me to love and care for meWhen skies were gray, whenever I was down."
A song that reminds you of your first crush
Track #3: SWV – Weak
"I don't know what it is that you've done to meBut it's caused me to act in such a crazy way."
A song that reminds you of your first love
Track #4: Joe – I Wanna Know
"'Cause I only wanna make you happy (happy)From the bottom of my heart, it's true (It's true)."
A song that reminds you of your ex/es
Track #5: Sisqo – Incomplete
"Even though it seems I have everythingI don't want to be a lonely fool."
A song dedicated to the right person at the wrong time
Track #6: *NSYNC – I Thought She Knew
"My love light burned for her aloneBut she couldn't see the flame."
A song that reminds you of a long-lost love
Track #7: Usher, Alicia Keys – My Boo
"It started when we were younger, you were mine (my boo)Now another brother's taken over, but it's still in your eyes (my boo)."
A song dedicated to the right person, but now it's the right time
Track #8: Earl of Manila – Settle Down
"I never thought that I'd find someone
You're all I ever wanted and more."
A song dedicated to loving yourself
Track #9: Bruno Mars, Anderson .Paak, Silk Sonic – Fly As Me
"And you deserve to be seen
With somebody as fly as me."
Earl of Manila's Love Selection playlist contains hits like Daft Punk and Silk Sonic, as well as throwback hits by Boyz II Men, SWV, *NSYNC, Usher, and his own track, Settle Down. Earl of Manila, like most of us, has surely been loved, shattered, and then loved again.
Want to relive his entire love story? Listen to the Love Selection Playlist by Earl of Manila on Spotify.
Follow Earl of Manila on Facebook, Instagram, and Spotify for more updates. 
Follow CLAVEL on Facebook, Instagram, Twitter, and TikTok for news, culture, and more.