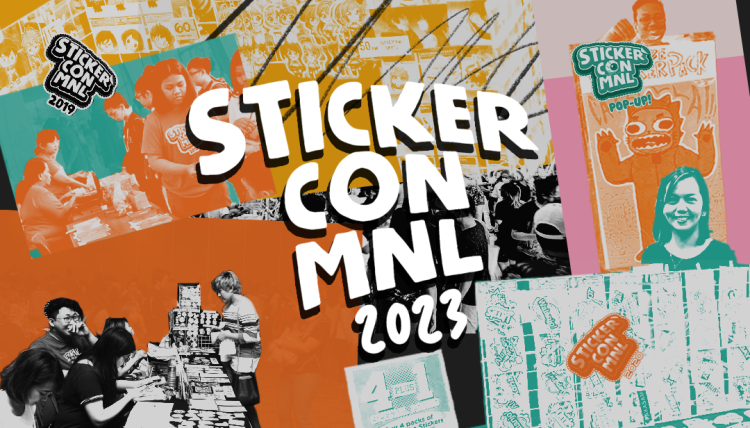 The largest convention and reunion this summer for all sticker enthusiasts in Metro Manila.
Mark your calendars 'cause Sticker Con MNL is making another comeback dedicated to every sticker enthusiast out there this April 29-30, 2023 at Whitespace Manila.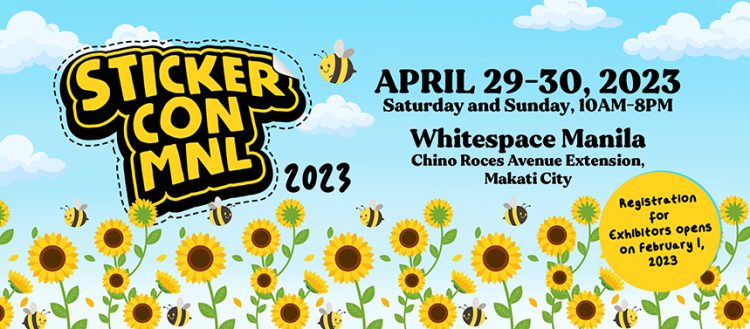 As the month of April ends, Sticker Con MNL greets the summer with sunflowers and stickers from around 200 artists here in the Philippines.
It's also a nice touch for Sticker Con MNL to go with the sunflower theme for their branding. Not only does it give off positive and cheerful vibes, but these flowers are also associated with adoration. And no doubt that everyone from the sticker community adores each other's works. 
Check out Sticker Con MNL on Facebook, Instagram, and Twitter for more event details.
Humble Beginnings
Despite the size of Sticker Con MNL as a convention, it is made up only of a small team, who were once avid sticker exhibitors in other events. And now, they are continuing their journey as organizers (and exhibitors still!) at Sticker Con MNL. 
CLAVEL was honored to have interviewed some of their core members: Grace Marcellana (@hailjadis), Nib Santos (@vanillapensive), and Ellia Baguio (@elle.is.well) about Sticker Con MNL. 
Beginning in March 2018, Sticker Con MNL was established to provide an avenue mostly for sticker artists to sell their work and for enthusiasts to admire stickers from different creatives.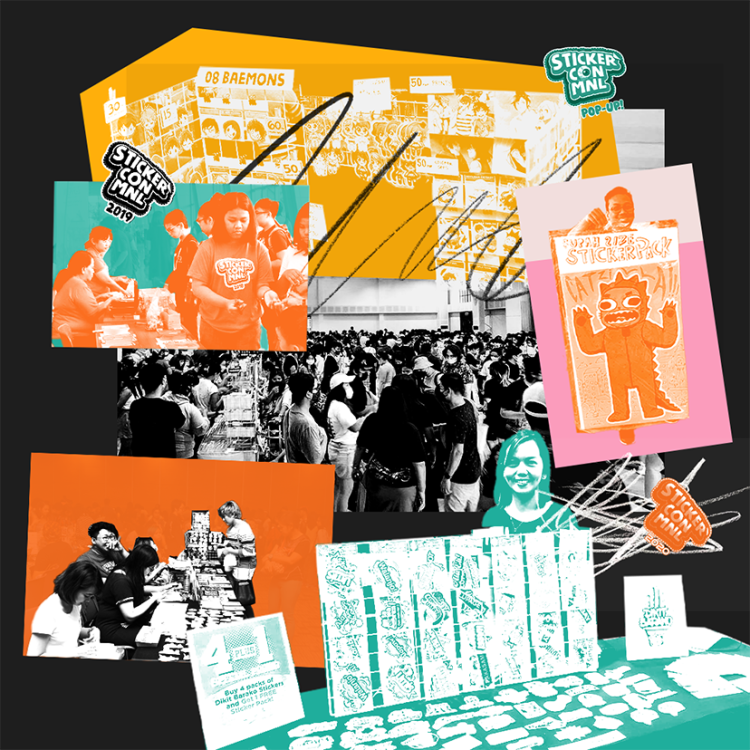 The team rented only half of Bayanihan Center, but were surprised by the enormity of the sticker community—the large number of people who applied to exhibit and visit to buy stickers. 
At their very first year, they had around 100 exhibitors and 1,500 attendees—which is very impressive for a first-time event. And every year, the numbers kept doubling and growing.
Love for Stickers Then & Now
The Sticker Con MNL team reminisced on how stickers made an impact not only to them, but to everyone involved in the community.

"I guess lahat naman tayo since we were kids, we're no strangers to stickers 'di ba? Minsan nireregalo sa atin, pinapasalubong. Back then, 80's baby kasi ako, naabutan ko pa 'yung Panini Figure stickers and books," Nib shares. 
It definitely is nostalgic, especially for those who grew up collecting stickers bought by their parents. Now, these people have the ability to buy (and create) their own. And stickers are unquestionably enjoyable for anyone who sees them, extremely if the theme is an interest of theirs. 

"Madali kasi matuwa sa stickers…Makita mong cute? Bam! Nakita mo sa franchise? Bam! Bili…It's pocket art, kumbaga. It's very easy to appreciate."
They even shared that there are some artists who started at Sticker Con MNL and are now flourishing in their own sticker endeavors. What's more surprising is that they even have little kids at the age of 10 years old or younger selling with their parents at the convention!
"This year merong 4 years old, 'yung scribbles niya—ginawang stickers ng parents niya. Tapos first time niya mag-eexhibit at magbebenta ng sarili niyang merch this upcoming event," Grace excitedly tells us.

Hope For The Future
The passion for stickers is truly alive. 
Everywhere you go, you might get a glimpse of someone's personality just by the stickers on their tumblers, laptops, and notebooks. Even on the streets or at the mall, you can see a lamp post or a wall obviously sticker bombed by different people. 
This is why the Stickeron MNL team hopes that this passion continues to burn. They want their fellow sticker enthusiasts to thrive not only here in the country, but also overseas.
Speaking of sticker bombing, the team also sees a future for the sticker community—where beginners are not afraid to showcase their art to the world; where more artists would fearlessly create a diverse range of sticker themes.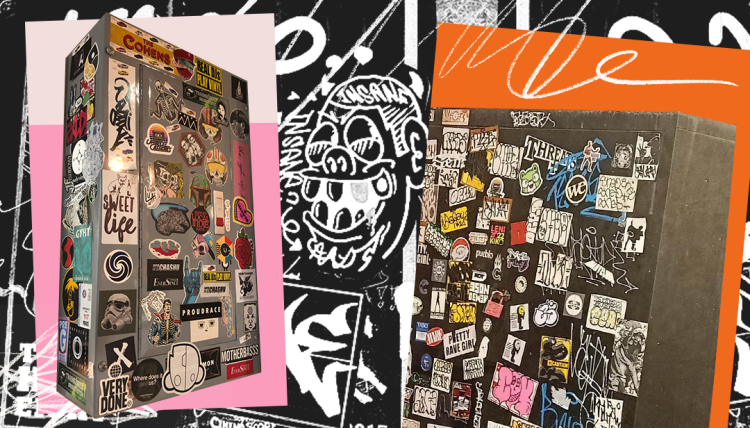 At the end of the day, especially at this year's Sticker Con MNL, people who'll enter Whitespace Manila this weekend will definitely go home with a bag full of sticker treats. 
Whether these stickers are holographic, vinyl, paper, or decals—for sure, they'll find a home among laptops, journals, tumblers, and walls. May it be in a humble home in the Metro, a lamppost along the street, or a little memento in a stranger's wallet.
Marvelous, right? Now, get your tote bags ready and buy your tickets at Whitespace Manila on April 29-30, 2023 for a Sticker Con MNL experience you'll never forget. 
Follow CLAVEL on Facebook, Instagram, Twitter, and TikTok for news, culture, and more.