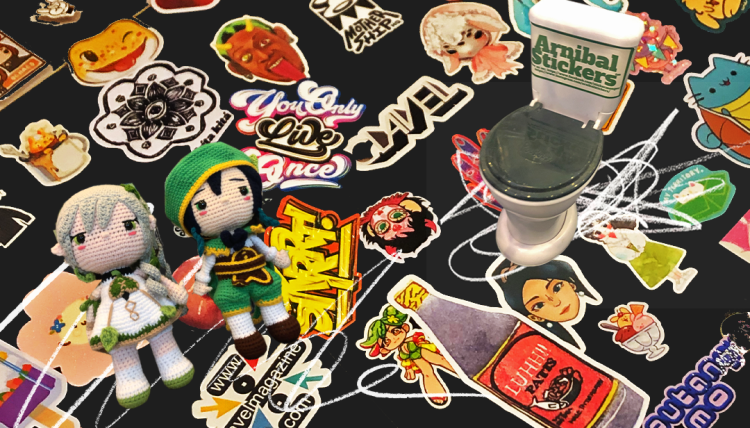 Artists and art lovers gathered at Whitespace Manila to bond over their passion for stickers. 
Last April 29-30, Sticker Con MNL made it possible for sticker lovers to come together—hosting a colorful event for sticker artists, creatives, and enthusiasts everywhere. 
It truly was a convention to mention—to friends, colleagues, and followers on  socials. And if you were there, Sticker Con MNL 2023 was unquestionably jam-packed for both Days 1 & 2, from early morning to the last minute of closing time. 
Just goes to show that even though it was scorching hot, people definitely made efforts to buy stickers from their favorite artists and discover new ones!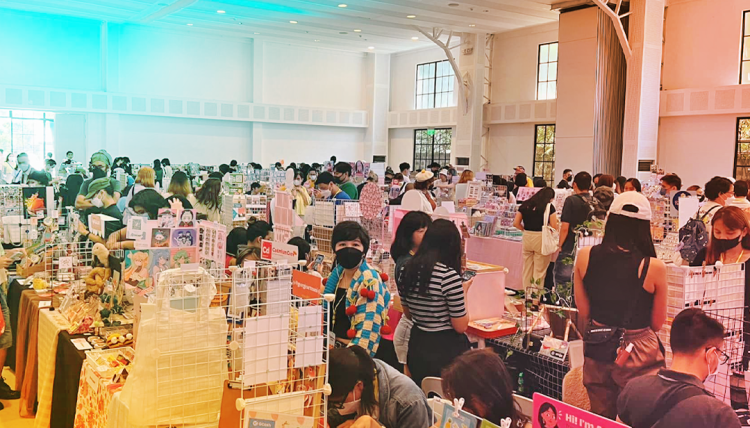 A Multiverse of Sticker Artists
Upon entering the world of Sticker Con MNL 2023, you'll definitely notice the variety of sticker artists within the venue. 
From cutesy kidcore stationery, stickers rooted from Filipino culture and consciousness, goth aesthetic glitter decals, tiny murals on vinyl paper, whimsical realities like fairy stickers, to NSFW prints, poetry on transparent labels, graffiti typography, OCs as caricatures, candy-colored sticker series, and even Augmented Reality (AR) stickers.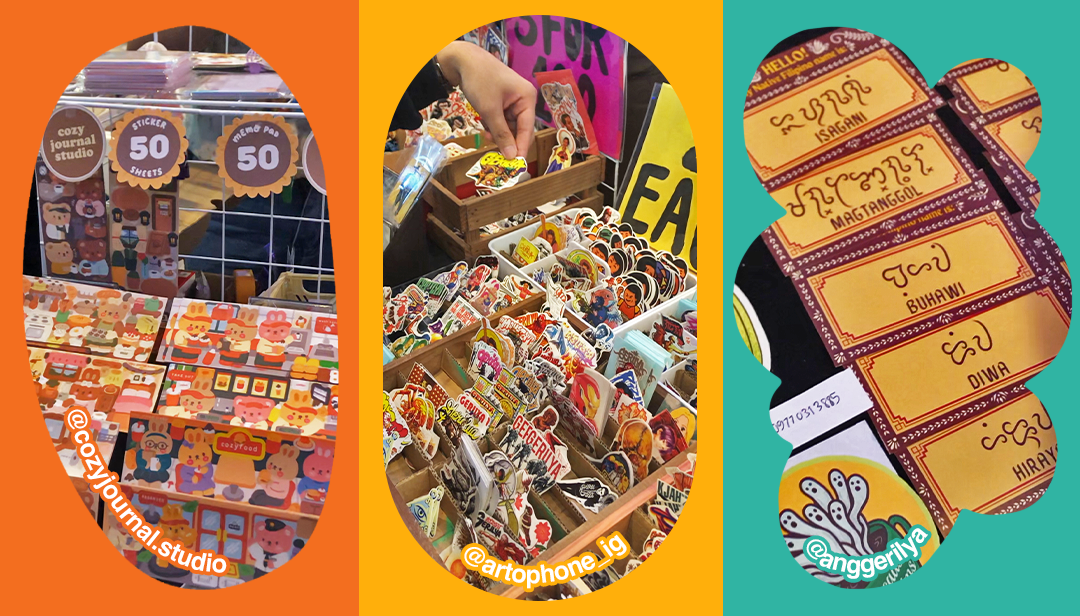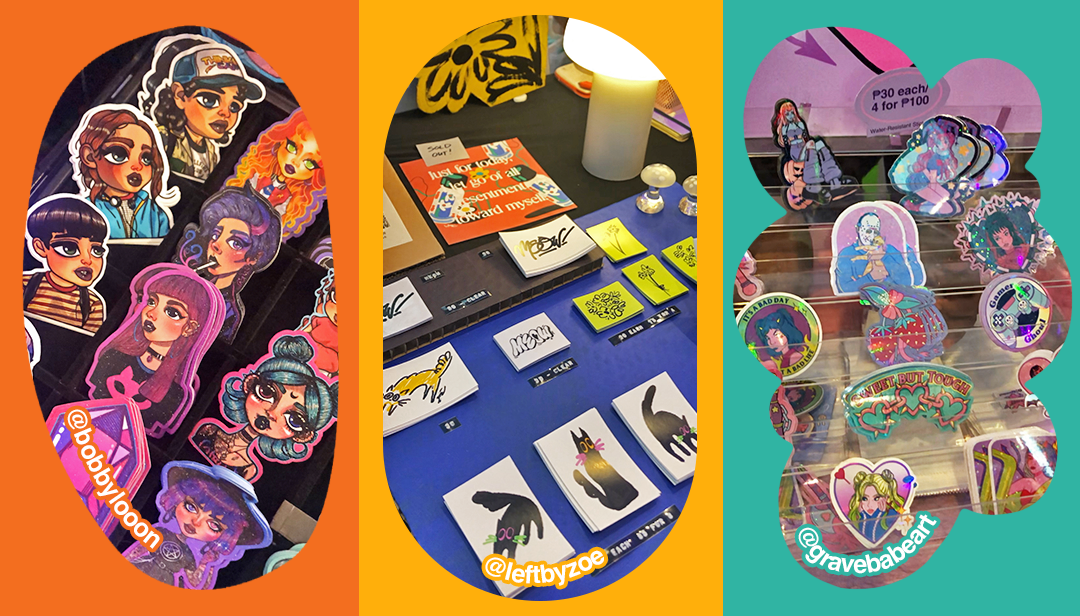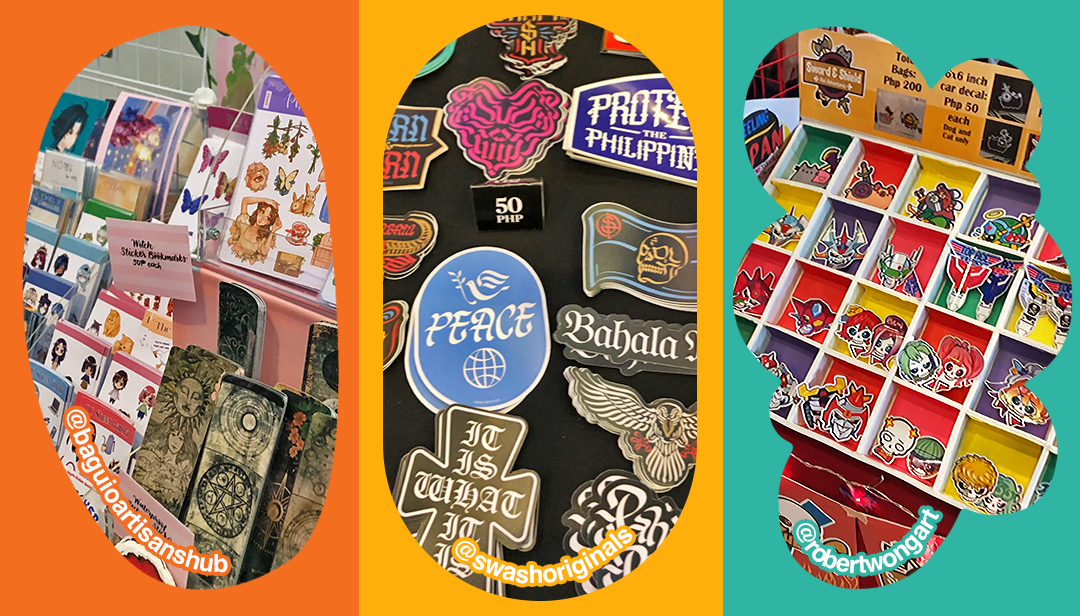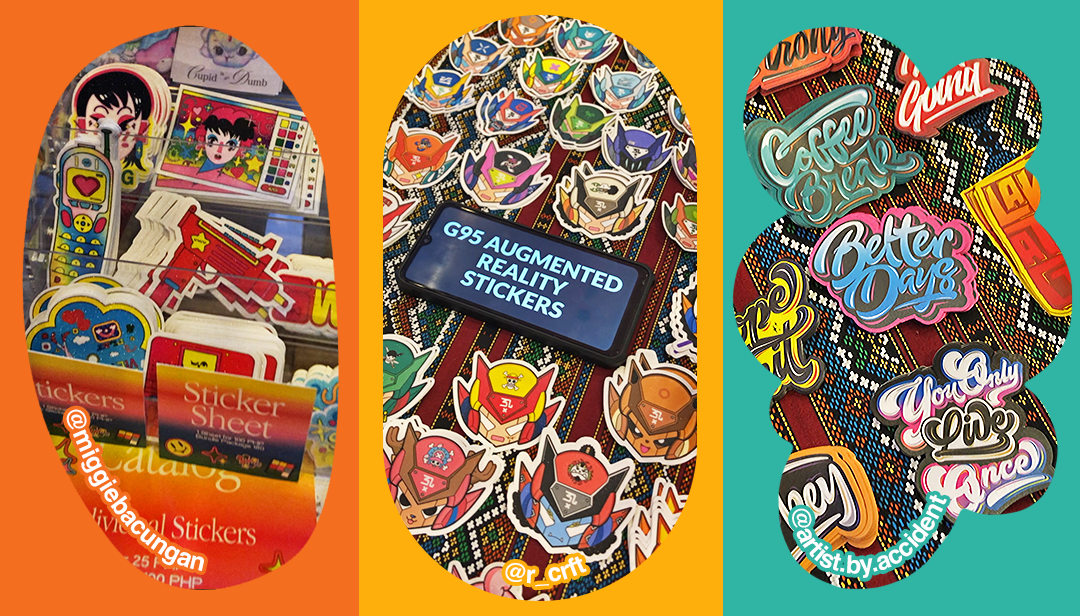 Artists like COZY JOURNAL STUDIO, mike.artophone, Gerilya, bobbylon, Grave Babe Art, Left By Zoë, Baguio Artisans Hub, electromilk, Laki Mata, SWASH, Esowbee, Robert Wong, Miggie Bacungan, and r_crft, respectively, were there to happily share their voices through art. 
Follow these sticker artists on their socials and find more at Sticker Con MNL's Facebook, Twitter, and Instagram.
Aside from solo sticker artists, there were also ones who came with their group of friends, first-timers at Sticker Con MNL, repeat exhibitors, students, kids, teens, and adults selling their art! 
Surely, Sticker Con MNL was a refreshing experience, especially amidst the summer heat: conversing with people from different backgrounds, discovering new types of crafts, and making new friends among the crowd.
A Personal Touch to Sticker Booths
From afar, a sea of colors emerged—brought out by the distinct decors of sticker booths from artists of diverse styles. 
Up close, you'll see how much effort these artists had put into their booths: from the tiniest details of laying out their stickers and displaying miscellaneous objects that show off their personality, to investing in soft boxes, LED lights, and cutouts of their logos. 
Plus, their creativity truly radiated even through the tip jars and tricks up their sleeve. One sticker artist, Stickypun, also placed a D.I.Y. vending machine for their stickers. Drop a blue token in and you'll get a sticker surprise!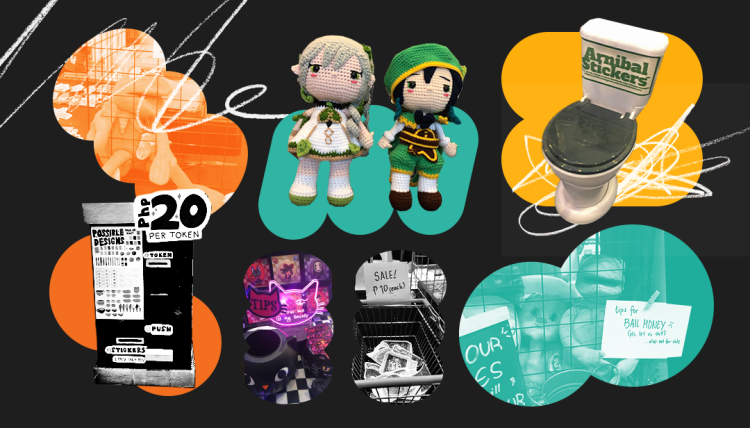 Undoubtedly, each of their individuality shone through their booths, but this runs deeper when you catch a glimpse behind these booths: you'll see sticker artists bonding together, making new friends, and helping each other out as a community.
A Culture by the Sticker Community
When the clock hit 7:30pm last April 29 & 30 (30 minutes before closing time), there were still lots of people huddled together at different booths for some last minute sticker shopping. Especially since it has been a tradition for stickers to be on sale five to ten minutes before the event ends, sometimes with freebies!
But most of all, what's fun about (almost) closing time is that sticker artists leave their booths to visit other exhibitors for sticker trades. And that's when you'll see the ingenuity of these creatives in creating art—not only to earn money—but above all, to share their craft to anyone, everyone.
The glints in their eyes whenever someone appreciates and buys their art are unforgettable. Some artists even conversed with attendees and inspired others to make their own art; to sell their own stickers one day.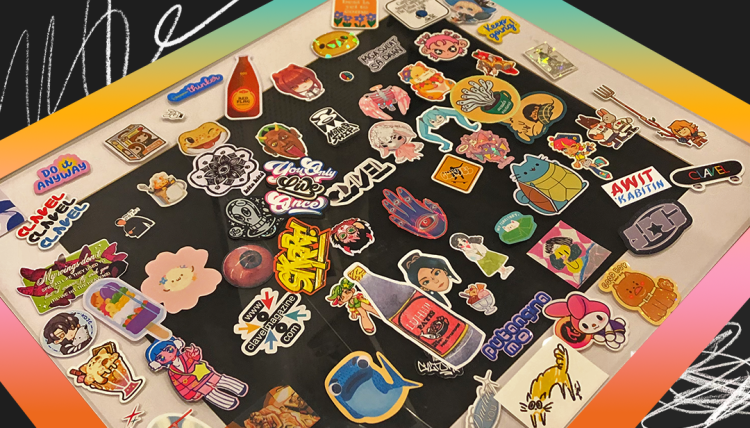 CLAVEL was able to be part of this exciting experience when the team went around Whitespace Manila at the end of Day 1, inviting sticker artists to sticker bomb our plain old glass picture frame. 
And we were able to see how happy sticker bombing makes them—making a mark and placing their art on a blank canvas—stitching parts of themselves and being able to unintentionally weave a web that tells a larger story.
This culture of happily imparting their stickers to people shows how much of these sticker artists put their heart, soul, and even parts of themselves in these tiny decals that they make.
So, for all the sticker lovers out there, whether you're an artist, enthusiast, or thinking about whether you should dabble in sticker culture: this is a sign to fuel your passion for the arts. Check out all the sticker artists on Sticker Con MNL 2023's Facebook, Twitter, as well as Instagram, and inspire yourself to create!
Follow CLAVEL on Facebook, Instagram, Twitter, and TikTok for news, culture, and more.