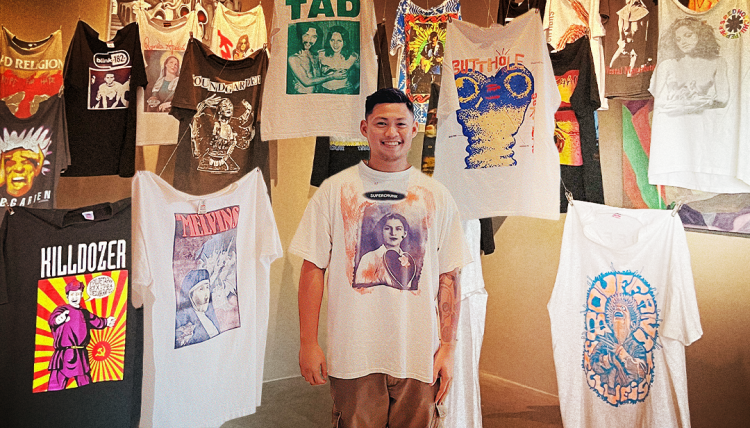 You're deep into Pinterest and see thousands of images of Pinterest models rocking 2000s fashion. You hop on to TikTok, where you binge GRWM videos and styling hacks. Switch on to Facebook, where you catch dozens of Facebook Marketplace deals of their latest vintage finds. And finally, you switch your attention to Instagram, where you doom scroll all the way to Vintage Yubec's profile. The perfect page to see rare vintage band tees you haven't seen anywhere else.
Thrifting for treasures has been all the rage right now. From scouring the ukay-ukay stores of the Metros to online live auctions, finding your perfect vintage tee requires all the hard work and perseverance it needs.
Vintage Yubec prides himself in his determination of traveling to cities and countries all over the world in search for the most unique and intriguing band shirts. Along with the love for the hunt, Gerard Cosicol, ties his love for vintage finds with his ongoing love for music. Gerard goes above and beyond to uncover the priceless stories that come with the tees he discovers.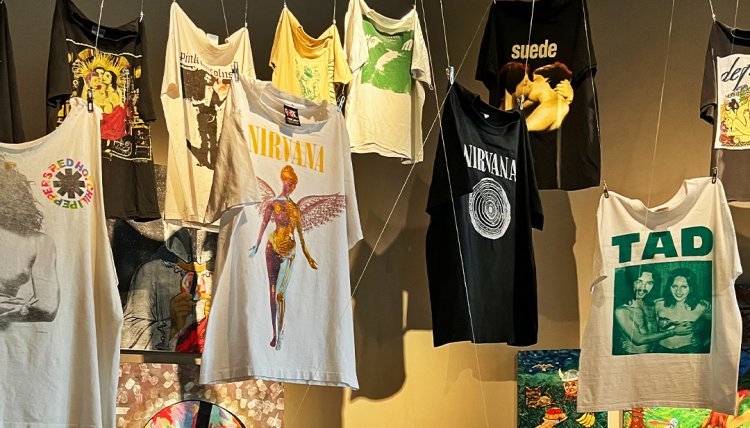 The newest venture for Vintage Yubec is his collaboration with Modeka Art, an art space and gallery in Makati, Philippines to showcase his collection of band tees entitled "ESCAPE". Tapping into a new community of the art world, Gerard excitedly tells us about the stories behind his finds, whilst his collection is being displayed for all to see.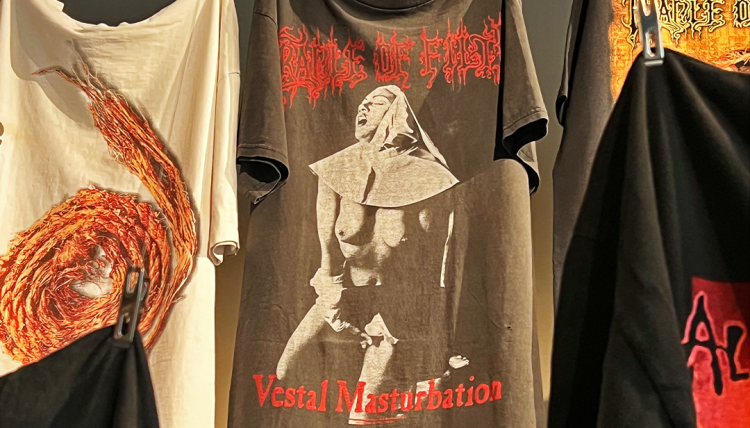 One of the shirts on display was a band tee by British metal band, Cradle of Filth, that has a notorious back story. The print shows a sexualized photo of a nun and in the back of the shirt reads: "Jesus is a c…". The wearing of the so-called "Jesus" T-shirt has resulted in numerous arrests and prosecutions around the world in the past 20 years.
Escape was a showcase like no other. Yubec sees his collection as wearable art. He may not be the artist, but he does do a good job in curating an experience that challenges the vintage community to create novel ways of reaching a new audience.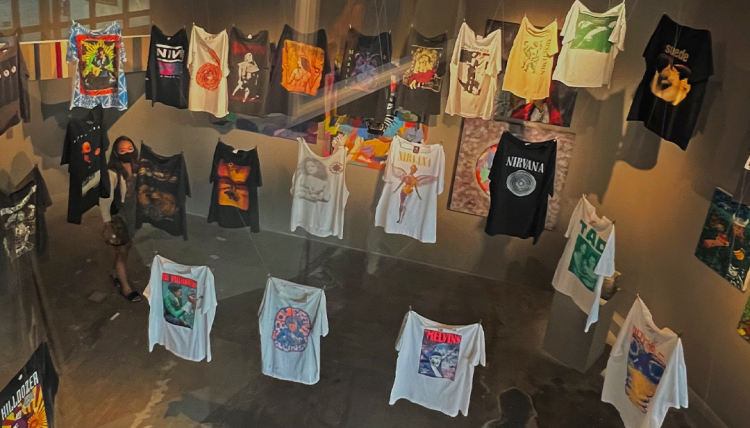 Yubec explains that just like luxury brands, vintage tees do sell for more than your ordinary apparel. Gucci, Louis Vuitton, Hermes, all have their own heritage stories, and just like them, these band tees go through different eras and owners, each with a unique and enticing story to tell.
If you check out Vintage Yubec's website and Instagram page, you aren't just buying shirts, but you're buying the stories and history it comes with. You become part of that story. A shirt is just a shirt, until someone wears it.