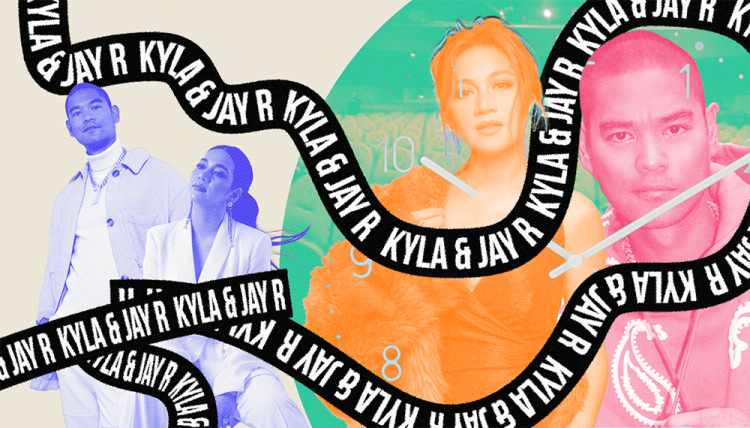 Flashback to Y2K. CDs are still a thing. You browse through the disc collection at home. You're feeling up for some local tunes. You end up listening to the reigning royalty of local R&B—Kyla and Jay R. You even find yourself singing along to their hit duet, "Say That You Love Me", from the movie.
Fast forward to 2023. It's been two decades, online music streaming is in, and there are countless rising artists. Still, Kyla and Jay R remain a classic influence in the music scene. They released a new song together in 2020, "Undeniable".
Their music shaped OPM as we know it today. They've each earned their artistic success—and the timeless tandem that they are, and they're back for a reunion concert this September.
A Milestone of Music
Celebrating the duo's success, GNN Pop—co-presenting with Cornerstone Entertainment—debuts with Back in Time: KYLA X JAY R The Reunion Concert this September 02, 2023, Saturday, at the New Frontier Theater in Cubao, Quezon City.
When asked about the show, Kyla herself said, "Ang tagal nating di nagcoconcert. Why not now? It's the perfect time, and we're celebrating our twentieth year as a music tandem."
Not only is the performance a milestone for the two singers, but it is also a way to look back on how far the OPM scene has come through the tracks that Kyla and Jay R have set, especially for artists of R&B, soul, and hip-hop.
Back in Time, Back Together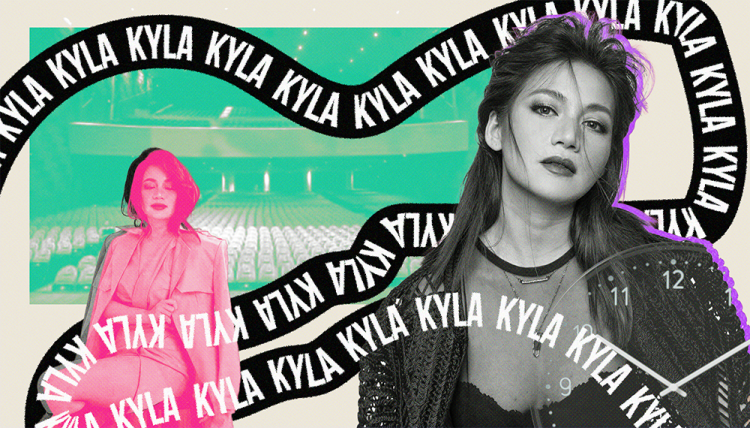 The two singers have always been known to make magic with their music—be it the covers they sing together like "You To Me Are Everything" or their originals like "Back in Time".
Since the announcement of the concert last June, both artists have shared their equal excitement about being onstage again together and sharing this same magic with everyone. Jay R talks about the concert's sentimental value to him, how he and Kyla have always had an artistic chemistry and brought the best out in each other.
At a press conference last July, Kyla expressed similar thoughts about working once more with Jay R, who she considers to be a favorite collaborator.
At the presscon, she recalls a song that he once wrote for her and which she says defines her musical journey until now. Kyla then sings a few lines of her #1 hit, "Not Your Ordinary Girl", giving the audience a hint of what to expect at the concert.
On Collaborating Again
The setlist is already in the works, a collaboration between the artists themselves and the producers.
While it is sure to include their classics, Kyla and Jay R are also working on throwing new songs into the mix and discussing the direction of their performance. The duo already has ideas on what to sing and what musical arrangements they'll be having.
In the same press conference, Kyla shared that the process of working together on the concert and the prospect of presenting it to the audience have been an enjoyable experience for them.
The Journey that Led Them Here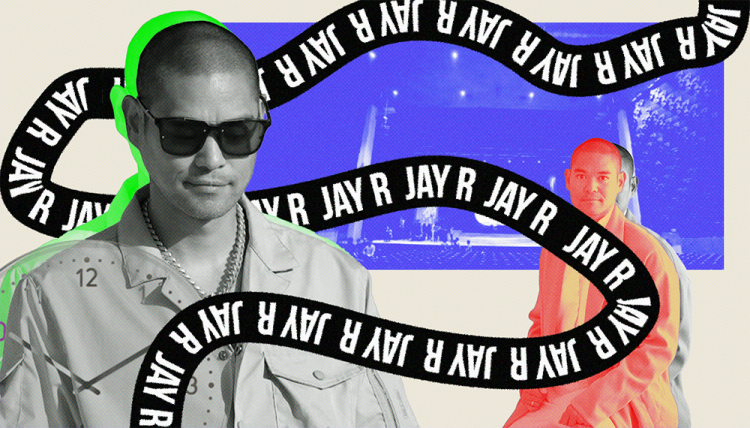 The singers are known not just for their collaborative success but for their individual accomplishments in music. Even as they hit the pause button on their work together in recent years, Kyla and Jay R just played on.
When GNN created the concert, what they had in mind was a celebration of the artists' journeys, where they are now both personally and professionally.
Both singers have continued working on their own careers—Jay R as a traveling artist with an upcoming new album and world tour, and Kyla as an icon featured in a string of prominent shows and performances with fellow OPM legends.
What keeps them classic is the artists' ability to change with the times. When CLAVEL asked what motivates her to keep making impactful music, Kyla said that meeting new artists keeps her on her toes and keeps her moving.
"…like yung mga singers ngayon, I learn something from them. It makes me happy, thinking that some time ago, they were the ones listening to us. And now, we're listening to them. And now, we're also learning from them."
In line with the concert's theme of going back in time, when asked about what she would change in her past, Kyla shares, "Wala kong babaguhin. I'm happy that I've met the people I've met. I'm happy na kasama si Jay R don, and we've done collaborations with work together. He's part of my music career and my journey as an artist."
There's Magic for Everyone
While the duo has gone on television and met each other at events over the years, performing together just hits differently. Back in Time is a way of thanking their fans for keeping their legacy alive for generations to come.
From the first time ever that they performed onstage—singing a rendition of "Laundromat"—to harmonizing in the all-time favorite "Say That You Love Me", and in every performance in between, their magic as a musical pair has been nothing short of undeniable.
Whether you listened to the duo as an early 2000s kid or as an adult navigating the changing times of the new millennium, or even as someone only starting to know them now, one thing's for sure: their melodies are timeless. They're for everyone to enjoy, and we're about to sing along again when they share the stage and perform this September.
Bring out your old Kyla and Jay R CDs, pop them into the player, or look up their playlists online and prepare for a night of musical magic as GNN Pop and Cornerstone Entertainment present Back in Time: KYLA X JAY R The Reunion Concert. Tickets are now available online.
Follow CLAVEL on Facebook, Instagram, Twitter, and TikTok for news, culture, and more.