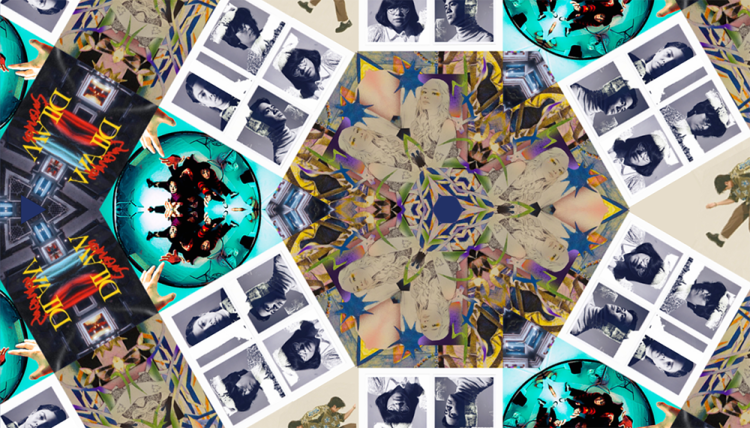 As the sun rises on a Monday morning, I kickstart my day with the pulsating beats of house music, setting the tone for an epic week ahead. Throughout the following days, I find solace in the soulful vibes of musical legends like Lauryn Hill, Sade, and Amy Winehouse, whose timeless tunes never fail to hit me right in the feels. As someone who is naturally drawn to albums that have the power to captivate the heart and ignite the imagination, I was thrilled to step into the world of the best 2023 local EPs and album releases, like peering through a kaleidoscope of musical wonders.
With an open mind and a fresh perspective, I embarked on this musical journey, eager to uncover the essence of each album and share the emotions they evoke and the lasting impressions they make. The local music scene of 2023 has presented an array of exceptional talents, and I couldn't wait to immerse myself in their creations.
---
Syd Hartha
'Gabay'
In "Gabay," Syd Hartha offers a heartfelt realization to her wounded inner teenager: losing oneself doesn't mean it's the end of the world. With soul-stirring folk-pop sounds and thought-provoking lyrics, she illuminates the path to release old beliefs and embrace a fresh start, symbolizing the strength of a new generation guided by their inner callings and life experiences. "Kung Nag-aatubili," among the captivating tracks, stands as my ultimate favorite—a seamless match for the sound of gentle raindrops. Its enchanting melody transports me to a cottage core dream, where nature's warmth and comfort wrap around me, evoking memories of my all-time favorite OPM song, "Himig ng Pag-ibig" by Asin, making the musical journey even more special.
---
Oh, Flamingo!
'Pagtanda'

"Pagtanda" by Oh, Flamingo! embarks on an exploration of uncharted waters, capturing the essence of growing older. Its soulful alternative rock sound and introspective, nostalgic lyrics that provoke deep reflection. The album serves as a heartfelt remembrance to their future selves, documenting their journey of maturity, navigating life's unpredictability, and confronting a range of emotions. Its poignant message reminds us of life's ever-changing landscape and the importance of embracing change as an integral part of our human experience. Listening to "Pagtanda" feels like a nostalgic car ride back home to the province, where cherished childhood memories flood the mind. Among the tracks, the self-titled track "Pagtanda" holds a special place as a personal favorite, evoking warm recollections of Sundays spent at my Lola's home, where this song would play, further connecting me to the memories of my childhood.
---
Paolo Sandejas
'Bloom'

Paolo Sandejas blooms into the spotlight with his EP "Bloom," radiating warmth and positivity. His soulful vocals and heartfelt compositions beautifully celebrate life's simple joys and profound emotions, reminding us to embrace vulnerability and find beauty in unexpected places. The entire album feels like a comforting pat on the head, as if Paolo Sandejas himself is saying, "You've done your best at work, leave the anxiety behind, and now it's time to unwind." It's the perfect soundtrack for relaxation after a long day at work. A standout track, "Aftertaste" featuring Tala, flawlessly blends Paolo Sandejas' soothing voice with Tala's, akin to the smoothness of honey. This collaboration creates a magical experience that leaves a delightful afterglow on the senses.
---
Dilaw
Sansinukob
Dilaw's "Sansinukob" takes us on an extraordinary journey, defying conventions and embracing experimentation. By blending electronic and organic elements, Dilaw invites listeners to explore the infinite cosmos within their minds. This album challenges our perceptions of sound, leaving us contemplating the limitless possibilities of musical expression. Not only are the messages in the overall EP fantastic, but the instrumentals, vocals, and emotions are also exceptional. Aside from the hit "Uhaw," "Kaloy" became the track I repeated playing over and over again because of the powerful emotions it evoked while listening to it.
---
ONE CLICK STRAIGHT
'ONE CLICK STRAIGHT'
ONE CLICK STRAIGHT with their self-titled album "ONE CLICK STRAIGHT," the band embraces a sound that resonates with the youth and beyond. From the opening notes to the final chord, their infectious pop-rock melodies and honest lyrics form an irresistible blend that leaves listeners feeling understood and uplifted. "ONE CLICK STRAIGHT" showcases the band's versatility and serves as a beacon of hope for anyone navigating the complexities of life. I personally watched one click straight performances, and much like the album, they create an unforgettable experience. The energy exuding from the band, combined with the audience's enthusiasm, perfectly aligns with the spirit of their songs, making each moment truly special and memorable.
---
Overall, each album was a testament to artistic authenticity, representing a kaleidoscope of emotions, experiences, and perspectives. My journey through the best 2023 local EPs and albums has been a wondrous exploration, showcasing the diverse and captivating musical landscape that the local music scene has to offer. As the year unfolds, I eagerly await more musical treasures that will undoubtedly continue to captivate hearts and ignite imaginations.
Follow CLAVEL on Facebook, Instagram, Twitter, and TikTok for news, culture, and more.