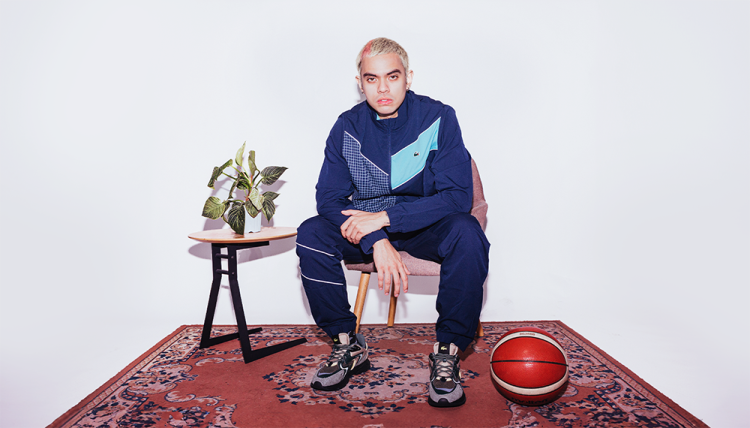 In the neon-lit, electric-charged Manila nightlife, the DJ cuts a figure of both light and dark. In the clubs and bars where they hold court, they are both king and jester– commanding the tone of the night and furnishing the entertainment. The maestro at the turntables with the crowd as their instrument, they serve damnation and redemption at every beat switch. From their sacred selection, we confess our sins on the dance floor, spilling drinks and secrets. The bass is our absolution. They spin the soundtrack for nights we won't forget and can't remember.
But beyond the glowing decks and stages, being a full-time DJ isn't just tequila shots and endless afterparties. It's a grind– a relentless hustle that demands more than just a good ear and knowing the club owner.
Many pretenders can claim the title of DJ. But not everyone can withstand the BPM of this life.
DJ HOEST knows this too well. Seeing him today and comparing photos of his earliest gigs, you would wonder if this really is the same person.
"I would play pre-opening sets on dead nights before the opening DJ," he says, recalling his start in 2018. "Zero crowd, but it's okay because I was getting my practice in. That's how you learn the difference between spinning at a club and spinning at home."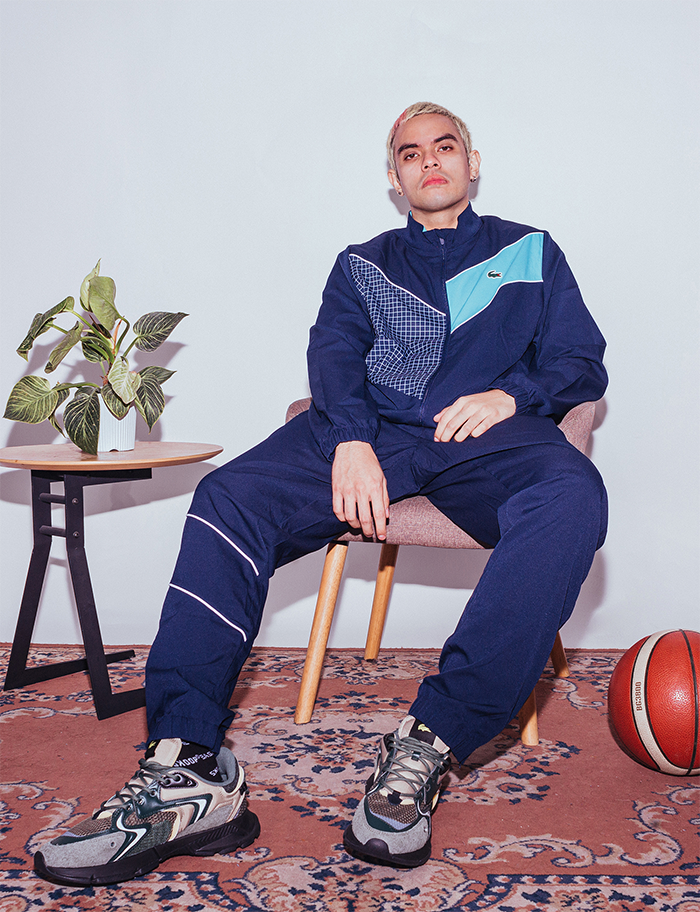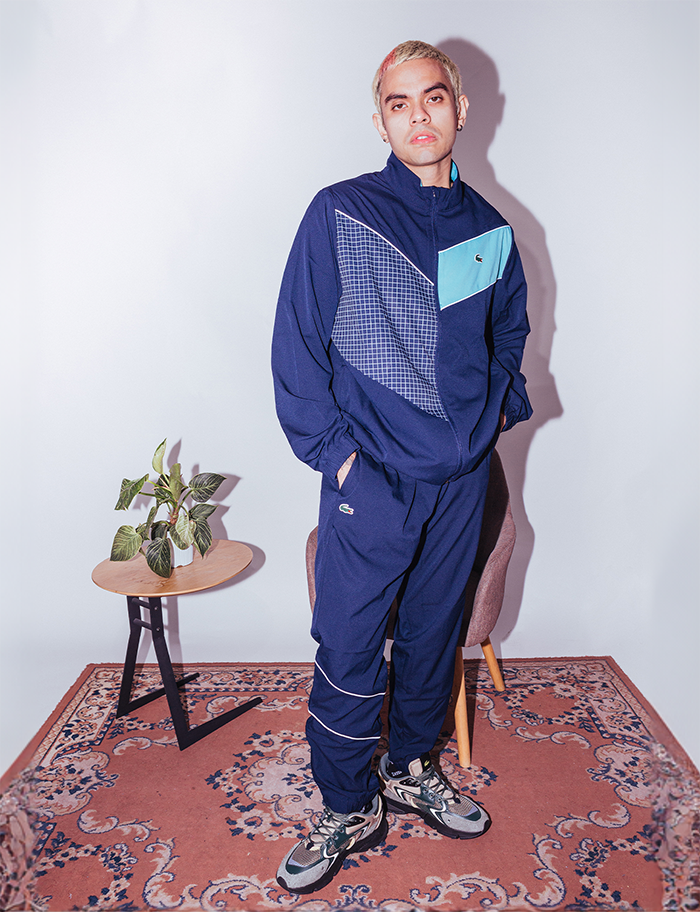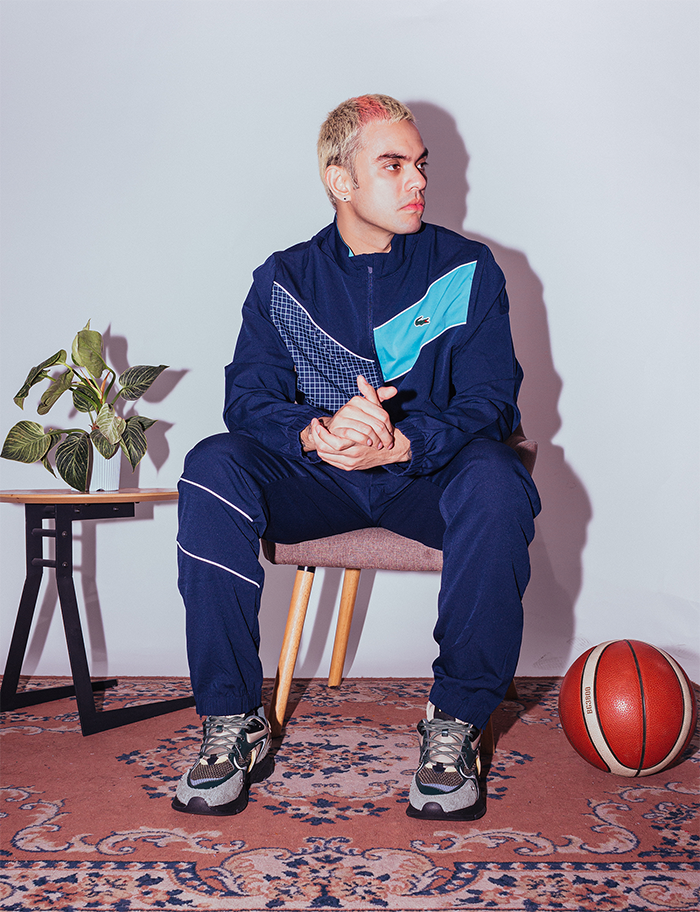 Top & Bottoms: Lacoste Men's Players Fall Tracksuit
Shoes: Lacoste L003 Neo Textile Trainers in Khaki/Dark Green
Like many misfits and urchins of Manila's creative underground, HOEST bounced around various freelancing work to make ends meet. At certain points in his career, he worked in photography, modeling, and acting for TV and theater. At his father's dying wish, HOEST tried his hand in the corporate world as a software engineer. "But in my heart, I knew that wasn't for me," he says. "My passion is to perform and engage with people."
A software engineer by day, HOEST was a scene staple by night, working as a host promoter for clubs in Makati and BGC.
That put him in the right place to become friends with other DJs like John Odin and Parnassvs who gave him his first shot at DJing.
Parnassvs hooked HOEST up with free lessons at Sessions Academy, the premiere school for music production and DJing in Manila, and HOEST took to the craft like a duck to water.
"You can tell apart the DJs who had mentors and those who learned it all from Youtube," HOEST observes. "There's a lot of technicalities [involved in DJing], and a mentor can teach you the basics and solidify your foundations before you start exploring your own style. And Parnassvs is just one of the best mentors you can ask for."
It's not just skills that need to be honed. With so many DJs popping out from every corner of the city, it's just as important to stand out.
"Martin Pulgar, President DJ at The Palace Manila, said that everyone can play music," says HOEST. "The true test is finding out what makes you unique."
In his early gigs, DJ HOEST says he would roll up to the club in head to foot Uniqlo and blend in with the crowd. It took him months tweaking his style and coming up with a distinct overall package to make the nighttime crowd pay attention.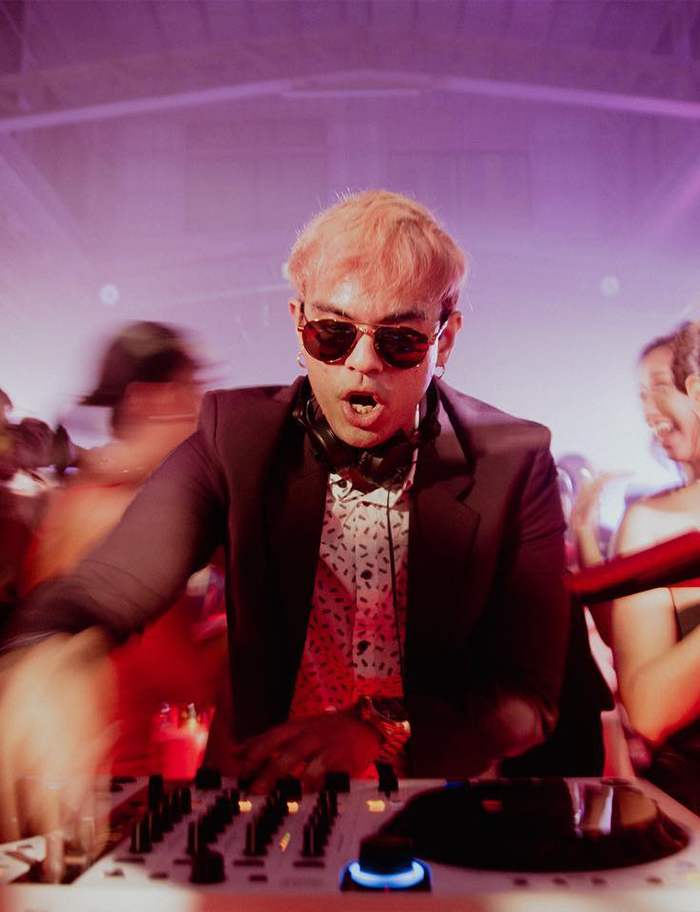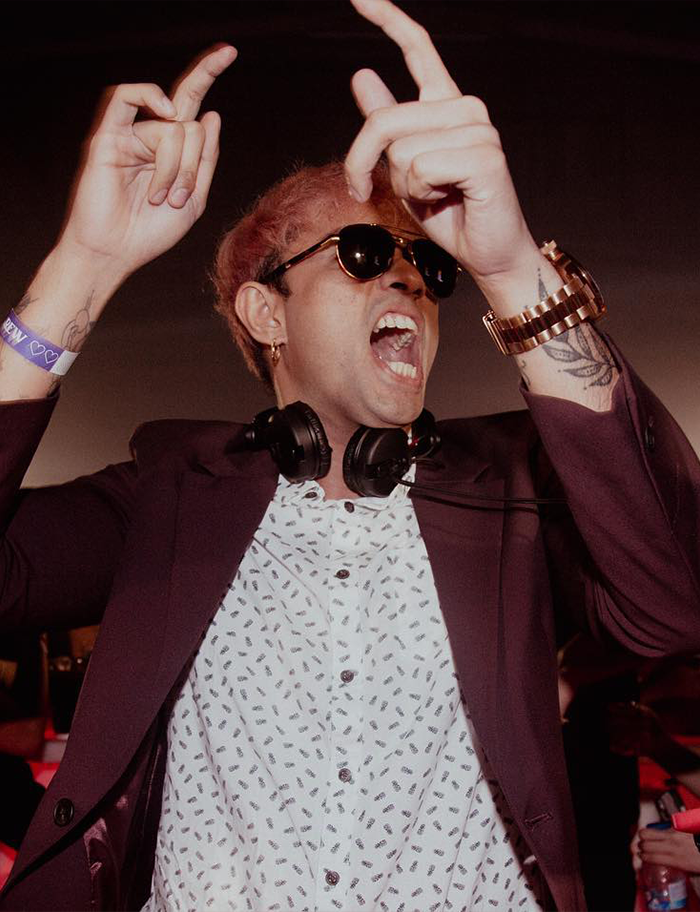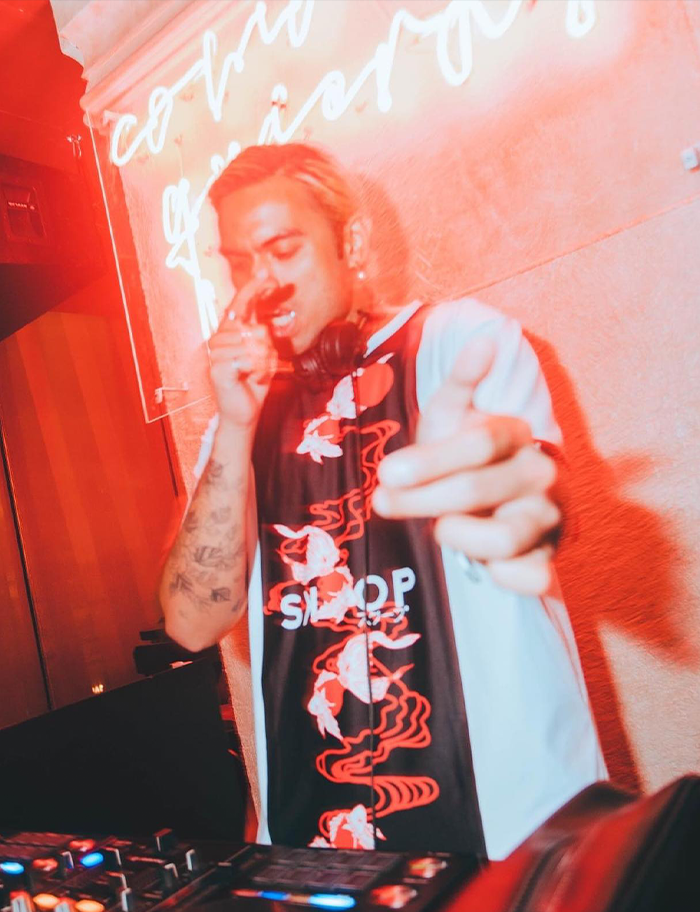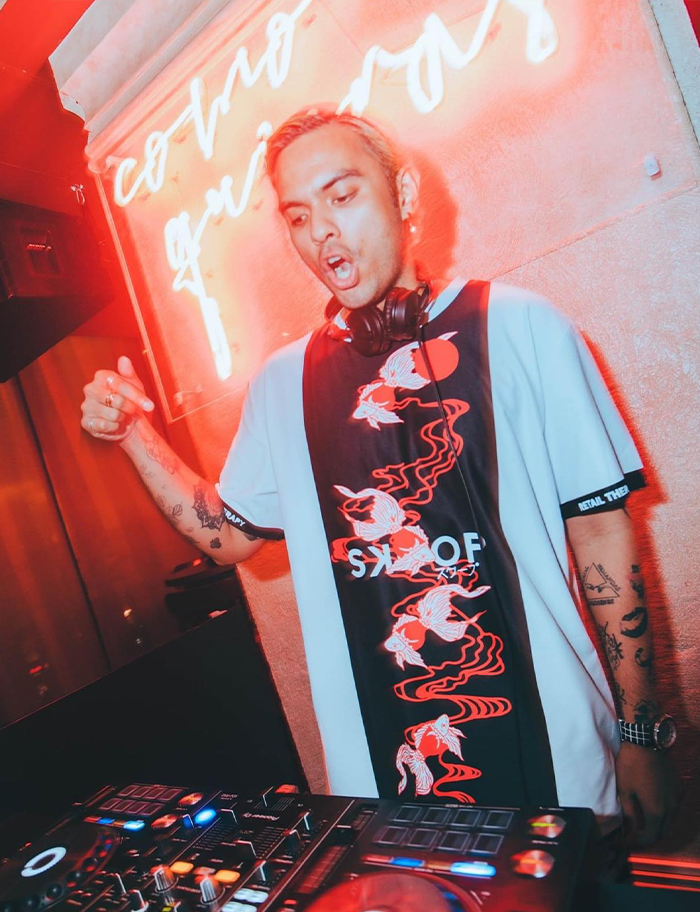 Even his approach to spinning was a journey. "I'm a house music guy. But we're in the Philippines, which is a Top 40 country. So I had to learn on the fly." Slowly but surely, he learned to read the crowd. He picked up on which tracks could get people to their feet, which could send the crowd jumping. He learned to incorporate hip-hop, pop, and commercial hits into his sets.
"Song requests are a no-no to DJs," says HOEST. "But I'm a nice guy. If I can fit the song in my set and people ask nice enough, why not? But if they're disrespectful, I have no problem wrapping up my set and going home. I'm at that point in my life where I know my value."
"It's a different vibe for every set," HOEST says. "If you're opening, you can't play all the bangers 'cos the crowd's going to be tired by the time the primetime DJ steps in. If you're playing primetime, you're not there to experiment. People expect hits. Your job is to command the flow. If you're closing, play an hour of bangers then slowly shift to calmer songs. Let people relax and talk before they head home."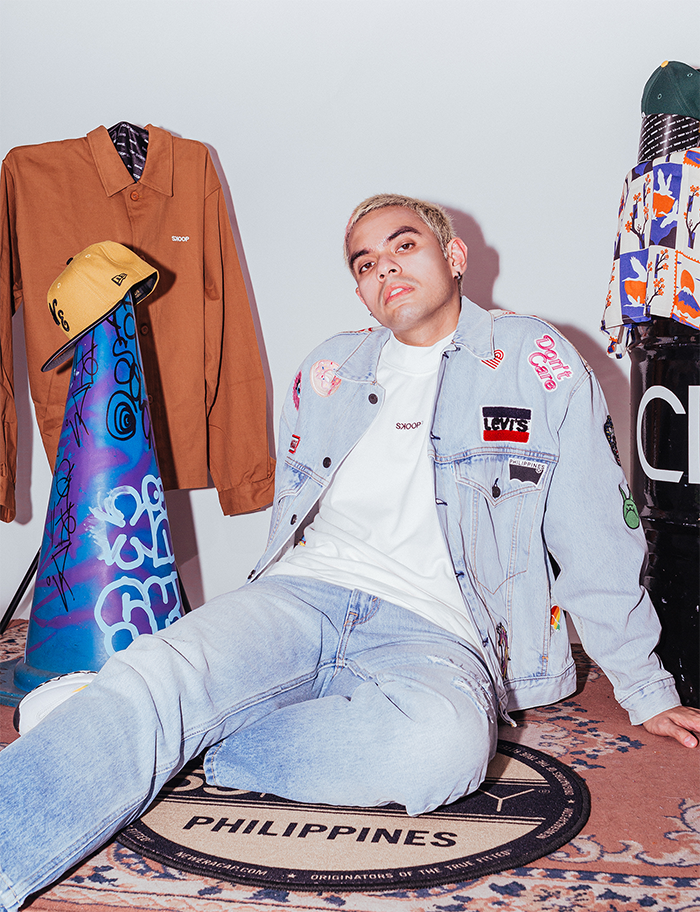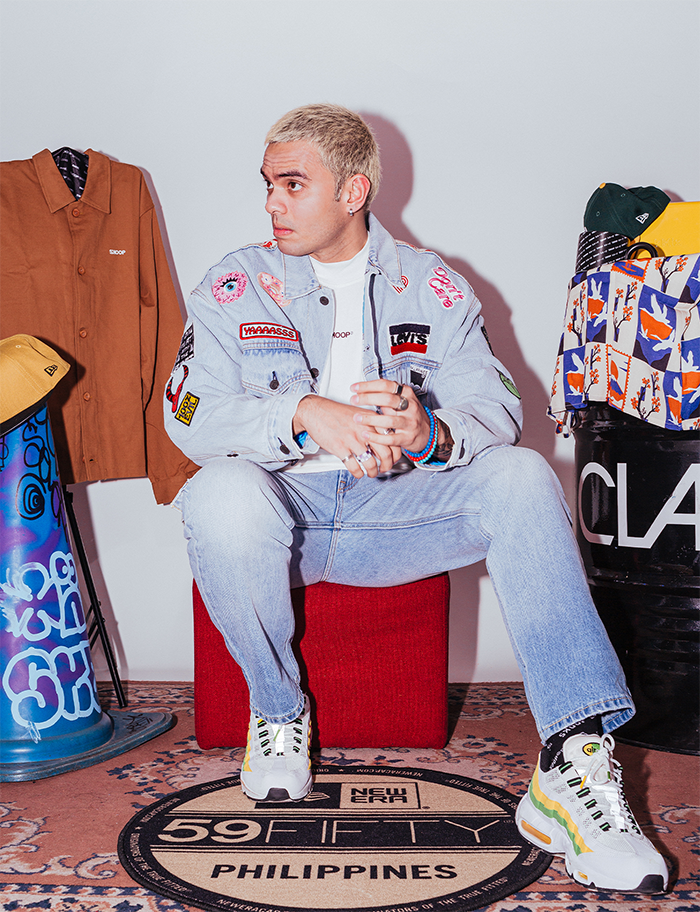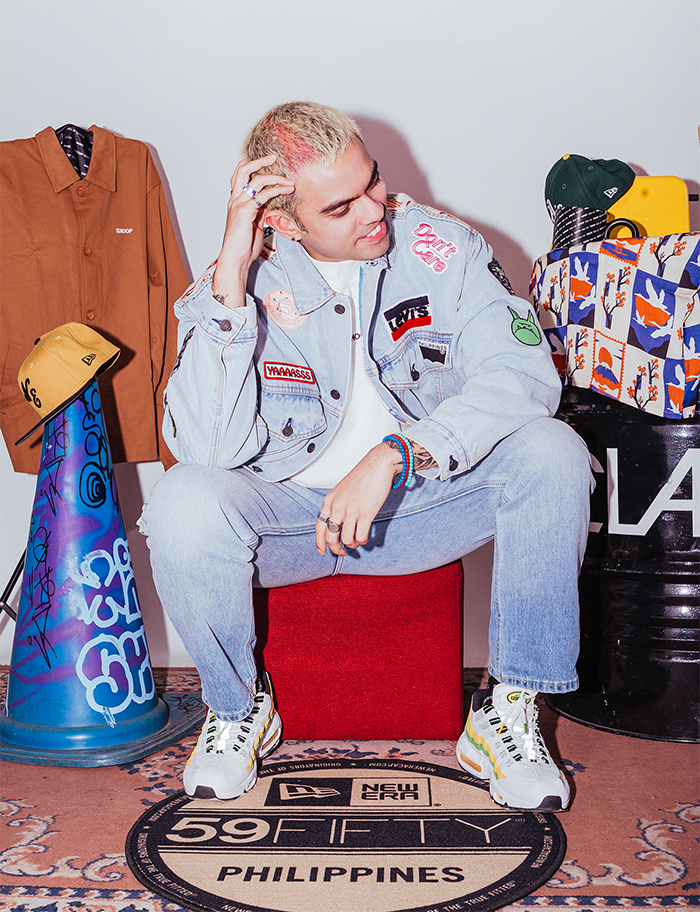 On HOEST: SKOOP® Snow White Mock Neck
Background: SKOOP® Basiks Male Boxed Jacket in Camel & New Era 100 Year Anniversary Patch Brushed Bronze 59FIFTY Fitted Cap
With his star on the rise, DJ HOEST risked it all and became a full-time DJ in 2019.
"It's not an overnight thing. It takes a lot of work to get yourself out there, to a point in your career that you're comfortable in," HOEST says. "There's going to be a lot of setbacks, a lot of chit chats about who you are. When you're going up, people want to tear you down. And that's normal everywhere you go, in every workplace."
Come March 2020, disaster. The pandemic shuts the city and the world down.
"All my planned tours and gigs were canceled," HOEST says. "My savings were wiped out in the first six months [of the pandemic]. I sacrificed so much to make this work, and it all just disappeared. I had to make a move and stay relevant, 'cause we didn't know when [the lockdowns] would end."
As the head DJ of Don't Tell, a speakeasy in Quezon City, DJ HOEST had a strong online following he could tap. He set up Facebook Live streaming sets for himself and invited other DJs to play. But other brands and clubs soon picked up on the idea and HOEST knew it was time to move on.
In a weird way, HOEST credits the pandemic for broadening people's taste in music. "We were all trapped indoors. People were checking out new music online. As a DJ, it's our responsibility to introduce new music to the crowd. You can't just play bangers after bangers. You have to accept that you'll have sets where people don't respond because you're playing new stuff."
"But that's going to pay off. 'Cause there's going to be at least one person in the crowd who would like it and they would go home and try to search for that song."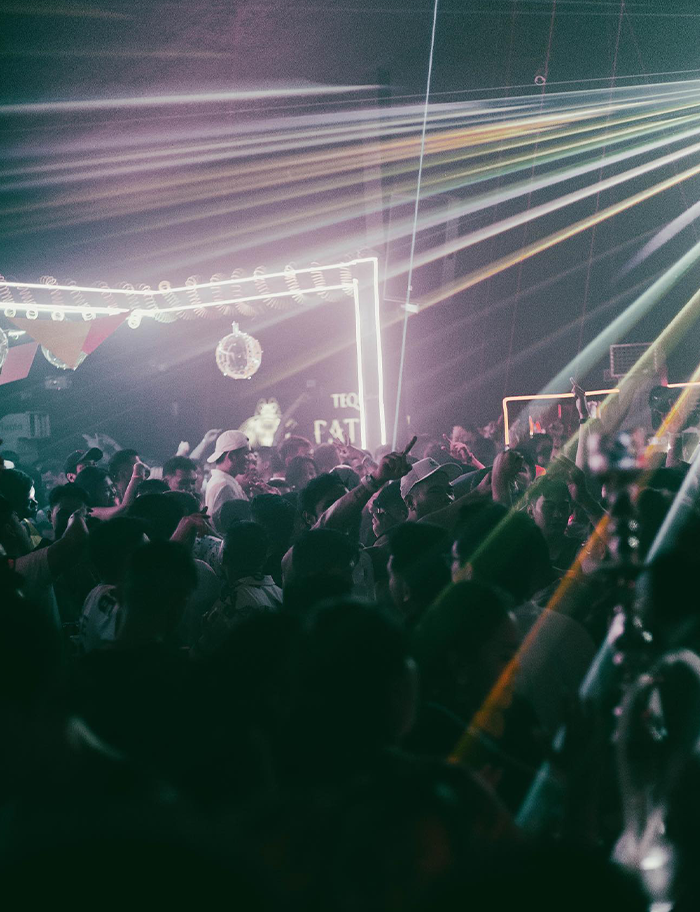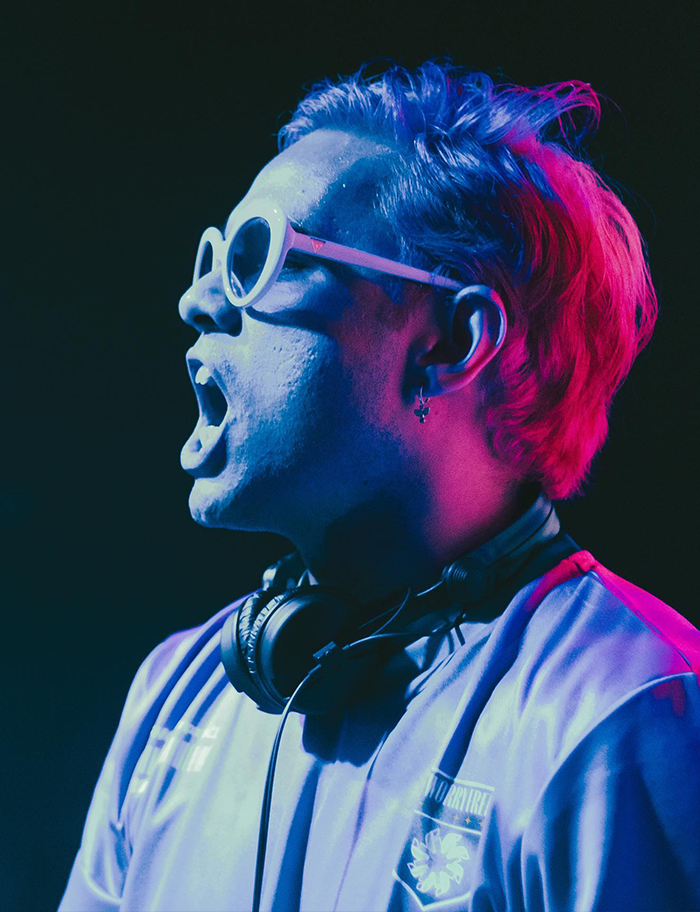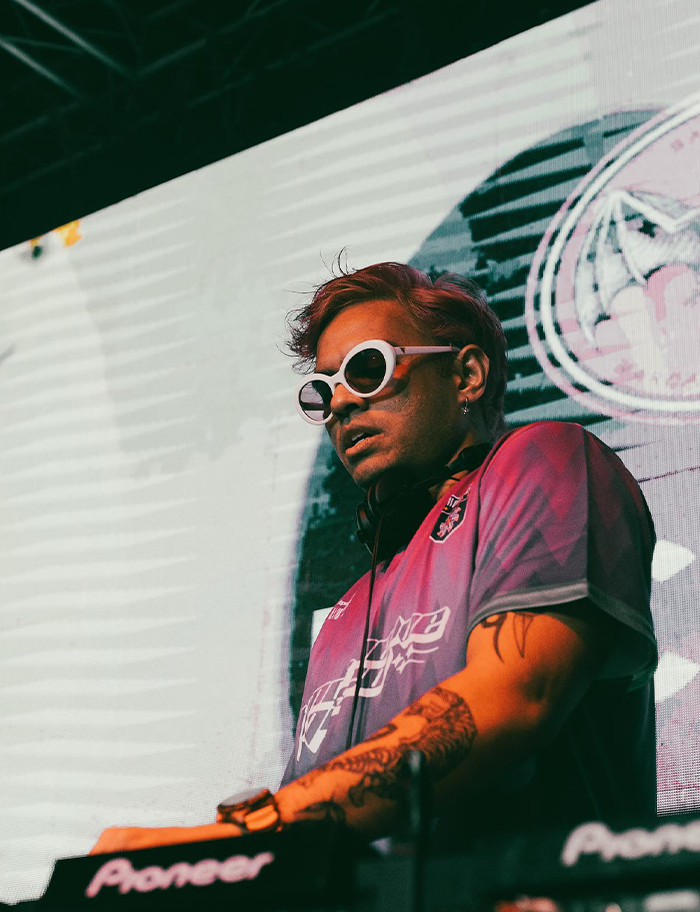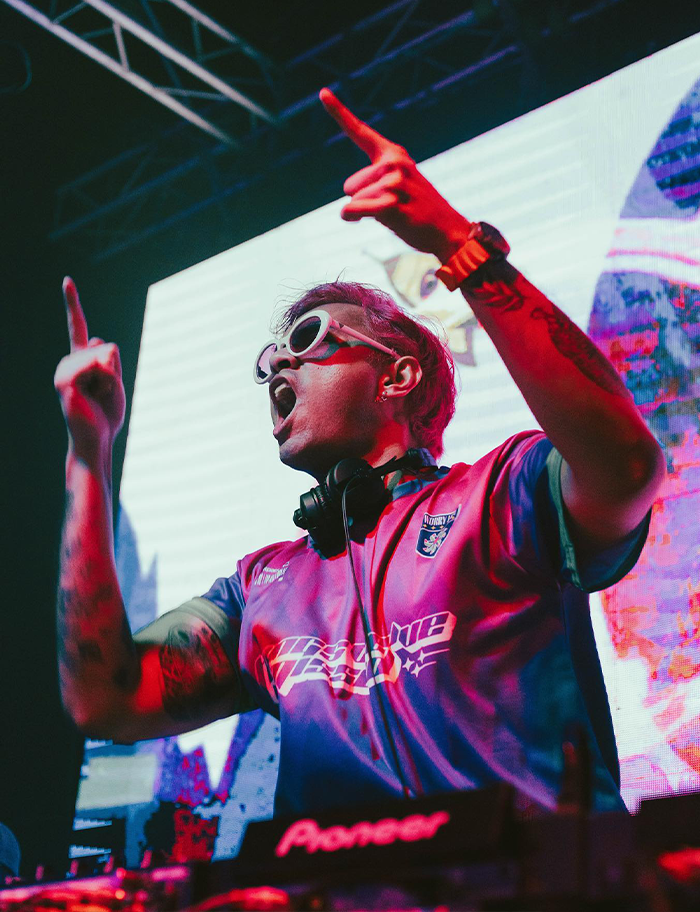 As lockdowns lifted, HOEST along with most of the country breathed a sigh of relief. Clubs and bars opened up, and people flocked to reclaim their slice of the night. DJ HOEST was ready.
HOEST linked up with New York based DJ, Arthur Tan, who he previously invited to play in his live streaming sessions. Tan had a new label brewing, and invited HOEST to sign.
"I wanted to know what it's like: the difference between being a one-man-team and having an actual team to help run the show," HOEST explains. He was one of the first artists signed to After the Noon Records.
With the party scene picking up where it left off, DJ HOEST is in full swing. But he's older now, wiser, and a lot more cognizant of his energy.
"There's a lot of sleepless nights, a lot of drunk nights. And the grind is really tiring," HOEST admits. His weekly routine could bring an average man to their knees. Tuesdays to Saturdays, he'll be in the circuit, playing up to 6 hours across three different clubs on the weekends. That's outside of discovering new music, honing his craft, and creating new sets.
"Nightlife is a sport. You have to be conditioned to stand for six hours and carry the whole night with you," HOEST says. "Some crowds can be too rowdy, some can be disrespectful, some won't care about you. It takes a toll if you're not mentally and physically strong."
"I hope everyone doing this can reach a level where you can pay the bills, and feed yourself and your family," HOEST says. "You just have to find ways to make this career sustain you. Because if we compare the talent fees in the Philippines versus the talent fees outside, it's a huge gap."
And HOEST has been planting the seeds of his long-term vision. He plans to perform abroad more often, is a co-owner of Makati restaurant Rabbit Room, and intends to open and invest in more venues in the future.

On HOEST: SKOOP® Snow White Mock Neck, SKOOP® Happy Accidents: Denim Jacket & New Era Yankees MLB Cotton Damaged 9FORTY Cap
"I can't do this forever," HOEST admits. "I can't be gigging six nights a week all the time. I see myself performing full-time for the next 10 years max. After that, it's probably going to be events. We'll see. Everything changes. My goals will evolve. But I'm never going to stop creating."
Whether we admit it or not, Manila nights have changed. The pandemic has stolen much from us. Some of our favorite watering holes have closed their doors forever. Some DJs, musicians, and scene regulars have taken a leap to a stable corporate life, or abroad to try their fortune.
But we look to the future. There will always be new bars and clubs, new songs to define each generation, and new DJs leaving their indelible mark on the night. The party scene shifts and changes, but it keeps going– and it owes a lot to pillars like DJ HOEST who remind us that music will guide us home.
Get a glimpse of his daily life and follow his journey by following HOEST on Instagram.
Follow CLAVEL on Facebook, Instagram, Twitter, and TikTok for news, culture, and more.
Photos by Nico Pineda.
Gig Photos from HOEST's archives.
SPECIAL THANKS TO