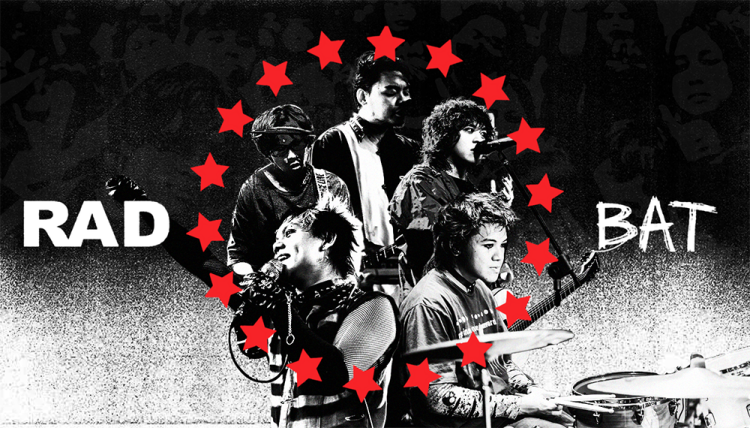 Dive headfirst into a whirlwind of electrifying energy and unadulterated rock 'n' roll as the "Radbat" double album tour sets the stage ablaze with the pulsating sounds of two remarkable bands – "One Click Straight" and "Zild." The Radbat tour which just wrapped up its 6th leg is a euphoric experience that transcends the boundaries of conventional concerts.
The tour coincides with the release of the highly anticipated self-titled album "One Click Straight," which serves as a sonic masterpiece that pushes the boundaries of their sound in exhilarating ways. Joining forces with them is the enigmatic Zild, a musical maestro on a mission to promote the critically acclaimed album "Medisina," which delves into uncharted territories of raw emotion and introspection.
Finding Solace





From the outside looking in, the "Radbat" tour already feels unlike any other mall tour. The jaw-dropping spectacle witnessed at every stop. Fans coming out in droves, transforming the mundane shopping malls into a haven swarming with edgy fashion statements and rebellious rockstar personas. Picture a sea of dark outfits, ripped jeans, and vibrant hairstyles that make the crowd. This is where the extraordinary meets, where the outcasts find solace in the embrace of a like-minded community.
But what truly sets the "Radbat" tour apart is the unapologetic and welcoming attitude that embraces the strange. It's a celebration of the quirks, the flaws, and the unfiltered uniqueness that resides within each individual. Here, there is no judgment. The only thing that matters is the devotion to the music, the freedom to be unapologetically yourself, and the unbreakable bond that forms between the performers and their dedicated fans. 
Embracing The Strange 




The "Radbat" tour is a testament to the power of music, the transformative nature of community, and the infinite possibilities that arise when you embrace the strange.
If this is something that you're into then you should check out the band's Instagram accounts and make sure you attend the next leg! 
One Click Straight (@oneclickstraight), Zild (@zildbenitez), RADBAT EXPERIENCE (@radbat_tour), Island Records Philippines (@islandrecordsphilippines), UMG Philippines (@umgph) 
Follow CLAVEL on Facebook, Instagram, Twitter, and TikTok for news, culture, and more.
Image credits: UMG Philippines, Big Pao Photo
Location: Various Ayala malls across the country