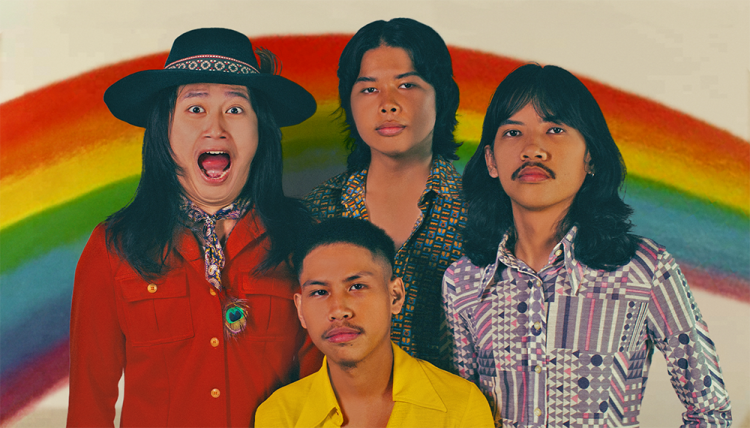 Fashion has always been a way for people to express themselves and showcase their individuality. In today's society, there is no shortage of fashion trends to choose from. We have the freedom to explore different aesthetics and find what resonates with us the most. The members of Setenta & Co., a fashion collective, have fully immersed themselves in the 70s fashion era and are here to share their story.



Rocking Retro
For Brandon, the 70s fashion era felt like home. He credits his father for heavily influencing his fashion taste. Growing up with a father who cherished nostalgic items and memorabilia, it was no surprise that Brandon gravitated towards the 70s era. It was a natural fit for him, and he couldn't imagine himself wearing anything else.
"This is where I belong." Brandon says.
For Mark, music played a pivotal role in his journey into the 70s fashion and lifestyle. Icons like Jimmy Hendrix and legendary bands such as the Beatles sparked his interest and fueled his passion for the 70s. Even iconic Filipino bands like VST and Juan Dela Cruz played a significant role in shaping his style. The power of music and its influence on fashion cannot be understated.




Bonding Over Bell Bottoms
The love for 70s fashion within Setenta & Co. began to flourish during the pandemic. Like all of us, they were confined to their own rooms, searching for ways to fuel their creativity. Individually, they had already been rocking streetwear outfits, but it was during this time that they were able to delve deeper into their fashion sense and draw inspiration from their 70s icons.
It was through the course of social media that these like-minded individuals found each other. Connecting online, they started hanging out, sharing fashion advice, and inspiring one another. Their shared love for the 70s aesthetic led them to showcase their unique and vibrant outfits at the Good Old Days thrift event, leaving a lasting impression on everyone who saw them.







Jiving with the Subgenres
When you think of 70s fashion, images of bell bottoms, flares, and mismatched colors immediately come to mind. But according to Juancho from Setenta & Co., the 70s aesthetic is much more than that. There are numerous subgenres within this era, each with its own unique charm. Juancho personally leans towards the workwear type of wardrobe, which adds a touch of ruggedness and authenticity to his style.
"Lahat kami 70s yung style, hindi kami magkakaparehas ng suot. May sari-sariling genre."  Juancho excitedly shares.
Despite all sharing a love for the 70s, the members of Setenta & Co. each have their own subgenres that they feel particularly drawn to. This is the beauty of exploring different aesthetics – it allows us to tailor our fashion journey to our own preferences. While there are certain core elements within each subgenre, it's up to you to decide how you want to rock it and make it your own.




Confidence is the New Trend
In their pursuit of timeless style, Setenta & Co. encourage a philosophy of "buy less, buy timeless." Mark believes that when it comes to thrifting, it's important to start by buying any clothes that catch your eye. But as you progress in your fashion journey, you become more invested in the pieces you choose. Quality becomes a priority, and sometimes that means investing a bit more in classic pieces like Levi's jeans that will stand the test of time.





"Hindi namin sinusubukan ibalik yung 70s." Red says.
Setenta & Co. doesn't just want to bring back the style of decades past; they want to inspire others to find their own style. Personal style is subjective, and it takes time and exploration to discover what truly resonates with you. It's not a race to find your own style, and you don't have to rush into wearing flared pants right away. Start with something subtle, like a pair of boot-cut jeans, and gradually transition into more flared styles. Take it at your own pace and enjoy the journey.
And remember, confidence is key. Even if you're wearing something out of the ordinary, as long as you rock it with confidence, others will see it too. Fashion is an expression of who you are, so embrace it and let your style shine.
Through your fashion journey, the most important thing is to enjoy the ride while staying true to yourself. Setenta & Co. is here to inspire and encourage you to find your own fashion path, one that is uniquely yours.

Get inspired by following Setenta & Co. on their Instagram page. If you want to rock some '70s apparel, check out the collective's individual shops:
Mark | @setenta___
Red | @stuck.in.seventies
Brandon | @modamnl
Juancho | @naturally.equipped
Follow CLAVEL on Facebook, Instagram, Twitter, and TikTok for news, culture, and more.