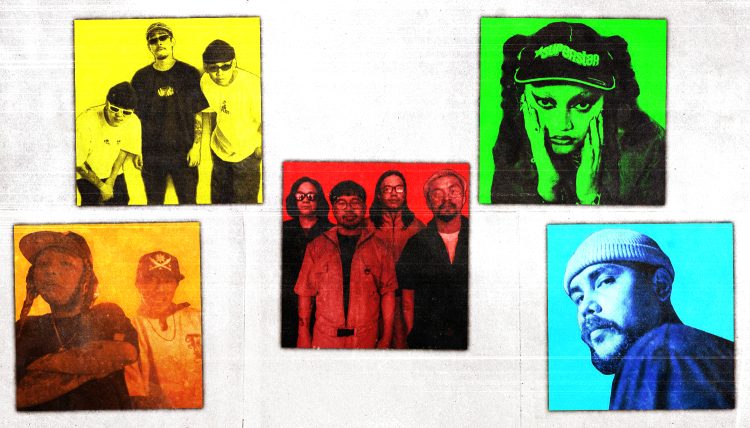 Music Colony Records, a sub-label of Warner Music Philippines, is proud to announce its upcoming second-anniversary celebration. Since its inception, Music Colony Records has firmly established itself as a record label centered on three major tenets: Hip-hop, Culture, and Knowledge making them a leading force in the local music industry. a leading force in the local music industry.
The label recognizes the immense power and influence of hip-hop music, which allows artists to express themselves creatively while resonating with listeners on a personal level. By promoting hip-hop as the core of its musical endeavors, Music Colony Records aims to push the boundaries of the genre and expose audiences to a diverse range of hip-hop styles and sub-genres.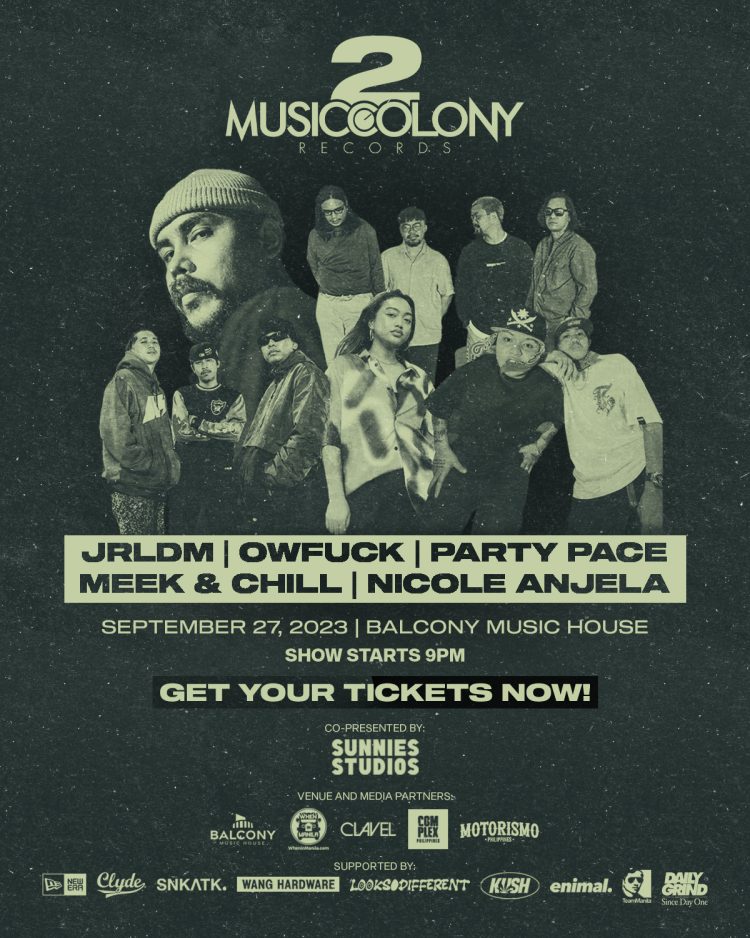 As Music Colony Records commemorates its second anniversary, a grand celebration is in order. On September 27, the festivities will take place at Balcony Music House in Makati, Philippines. The event promises to be a night filled with electrifying performances from the label's talented roster of artists.
Headlining the anniversary celebration will be Jrldm, a rising star in the local hip-hop scene known for his infectious beats and lyrical prowess. Joining him on stage will be Party Pace, a dynamic collective featuring Raimund Marasigan of Sandwich, Badjao De Castro of IV of Spades, Eco Del Rio of Chicosci, and John Apura. Together, they will deliver a memorable performance guaranteed to keep the audience on their feet.
Adding to the excitement, Owfuck, a collective known for their unique blend of hip-hop and experimental sounds, will also grace the stage. Alongside him, Meek & Chill, a duo consisting of rappers Mhot and K-Ram, renowned for their thrilling rap battles in Fliptop, will deliver hard-hitting verses that will captivate the crowd.
Last but not least, Nicole Anjela, a talented singer-songwriter, will showcase her soulful voice and heartfelt lyrics, providing a refreshing musical experience that beautifully complements the hip-hop vibes.
Join the festivities on September 27 at Balcony Music House and immerse yourself in a night of unforgettable performances. Come and experience the power and impact of hip-hop music at its finest.
For more information and updates on Music Colony Records and their upcoming events, follow them on Facebook, and Instagram or visit their YouTube channel.
Follow CLAVEL on Facebook, Instagram, Twitter, and TikTok for news, culture, and more.